Spend seven unforgettable days cruising on the Adriatic Sea from one island to another, explore beautiful nature, hidden bays and discover divine night clubs in places you will visit. This cruise departs with only gay passengers and gay friendly crew.
Small ship all-gay cruise along the charming Croatian coastline and islands on the new and lavishly designed, fully air-conditioned vessel with spacious en-suite cabins. Itinerary includes exciting gastronomical and sightseeing experiences. and visits to Split, Korcula, Mljet, Dubrovnik, Trstenik, Hvar and Bol.
For this trip all you will need is to book your flights to and from Split Croatia, pack and get ready to enjoy seven unforgettable days cruising on the southern Adriatic Sea from one island to another with the small ship cruiser. Relax and let the captain, the crew and a tour manager, take care of you. Mornings you can relax on spacious decks, sunbathe beside the mini pool or refresh yourself in the Adriatic Sea. Afternoons and evenings are carefully planned for you to explore Croatia's finest destinations with local experts.

Croatia Deluxe Gay Cruise 2018

August 4 - 11, 2018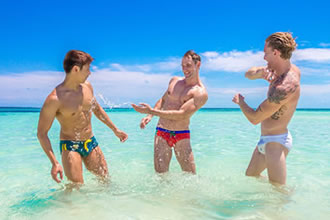 Head further south this winter to explore the deep and exotic Caribbean with Atlantis newest all-gay cruise sailing from San Juan. Five gorgeous islands beckon with the widest variety of thrilling adventures, awesome natural wonders, and vibrant island cultures as we sail the stunning Jewel of the Seas
. It's the perfect blend of true relaxation and the absolute best Atlantis parties, entertainment, and endless fun for 2100 gay guests from around the world.
You haven't truly seen the Caribbean until you've sailed form San Juan, and we've made it easier than ever this year, with rates starting at just $899. It's a remarkable value when you consider all that's included – meals, entertainment, parties, deluxe accommodations, and much more. But don't delay, our friendliest and most relaxing Caribbean cruise sells out every time we offer it!


Exotic Southern Caribbean Atlantis All-Gay Cruise 2018 - March 18 - 25, 2018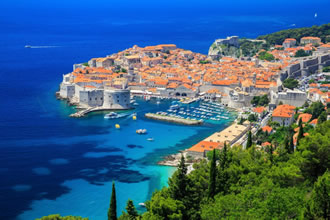 Adonis Holiday and Brand g Vacations proud to offer an Adriatic and Mediterranean gay cruise unlike any you'll find sailing the coastal waters in Europe. La Belle de L'Adriatique will take you to some of the most important sites from antiquity, on a voyage along the Dalmatian coast, with stops in Croatia, Montenegro, Albania and Greece before arriving in Italy. Sail in the intimacy of 198 gay and lesbian friends.
Your adventure begins in Dubrovnik, where we've included two days on land to give you plenty of time to experience this stunning walled city with it's medieval streets. From Dubrovnik, visit Kotor, a well-preserved example of typical architecture from the 12th through 14th centuries. Located along one of world's most beautiful bays, the charming streets of Old Town remain car free, filled with Baroque palaces and Romanesque churches.


Pearls of the Adriatic All-Gay Cruise & Tour 2018
September 25 - October 4, 2018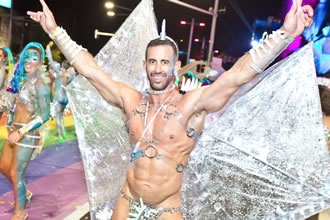 There's never been a better time to head "down under" with Atlantis when we return to Australia and New Zealand for a spectacular gay cruise heading into the 40th anniversary of Sydney's legendary Gay and Lesbian Mardi Gras. From the awe-inspiring natural wonders of New Zealand to the cosmopolitan charm of Melbourne, you'll experience unparalleled wonders through two fascinating countries. Onboard, we'll thrill you with two continents of entertainment, spectacular outdoor parties, and expert guides throughout your journey. All at the lowest fares we've ever offered in Australia!


Auckland to Sydney Mardi Gras 2018 All-Gay New Zealand & Australia Cruise - February 18 – March 1, 2018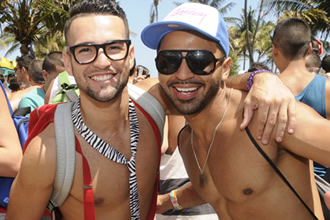 Adonis Holiday & Source Events invite you to join the 9th Annual Miami Gay Pride Cruise 2018 on a 5 Night Cruise sailing from Ocean Drive to Ocean with Pride! We invite you to make history on this first ever Miami Pride Cruise to Cuba! Legendary nightlife. Iconic music. Distinct culture. This is more than a cruise. This is Havana, Cuba. And right now, you can be among the first to explore a place where yesterday lives today. Best of all you'll be joining a group of over 200 LGBT travelers from around the world on this people to people trip to Cuba, extending the magic of Miami Beach Pride in style on the newly renovated Royal Caribbean Empress of the Seas
.
Prices start at only $855 per person, including all the shipboard private parties, meals, special cocktail hours. This year our Pride Cruise is going to Havana for the first time: get ready for an extraordinary, unforgettable journey through Cuba's colorful complex history via the place and people who bring it to life. Book early, as this cruise will surely sell out early. Don't let us sail without you!


Miami Beach Gay Pride Cruise 2018 - April 09 - 14, 2018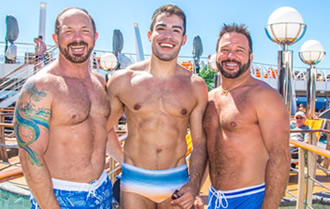 Experience the newest RSVP Caribbean gay cruise! It all starts with the newest state-of-the art cruise ship sailing three idyllic Caribbean islands. Imagine the joys of discovering new friends and reconnecting with familiar faces in a warm, welcoming gay and lesbian setting. Marvel at a spectacular entertainment lineup offering more variety than ever. Revel in parties designed just for you. And add a sprinkle of magical silliness just for fun.
Holland America's sparkling new 2650-guest Koningsdam brings you everything RSVP guests love with cutting-edge innovations and brilliant design throughout.
This is the new RSVP Caribbean All-Gay Cruise. And you're invited to experience it all in 2018!


Koningsdam Caribbean RSVP All-Gay Cruise 2018
February 11 - 18, 2018