Spend seven unforgettable days cruising on the Adriatic Sea from one island to another, explore beautiful nature, hidden bays and discover divine night clubs in places you will visit. This cruise departs with only gay passengers and gay friendly crew.
Small ship all-gay cruise along the charming Croatian coastline and islands on the new and lavishly designed, fully air-conditioned vessel with spacious en-suite cabins. Itinerary includes exciting gastronomical and sightseeing experiences. and visits to Split, Korcula, Mljet, Dubrovnik, Trstenik, Hvar and Bol.
For this trip all you will need is to book your flights to and from Split Croatia, pack and get ready to enjoy seven unforgettable days cruising on the southern Adriatic Sea from one island to another with the small ship cruiser. Relax and let the captain, the crew and a tour manager, take care of you. Mornings you can relax on spacious decks, sunbathe beside the mini pool or refresh yourself in the Adriatic Sea. Afternoons and evenings are carefully planned for you to explore Croatia's finest destinations with local experts.

Croatia Deluxe Gay Cruise 2018

August 4 - 11, 2018
The New Gay Cruise that will blow your mind! Everybody has an opinion about what a cruise should look like. We say: Why not make an experience for everyone? Introducing Open Sea Cruises, the first gay cruise designed to meet new amazing people while doing things you've only dreamed of. From September 29th to October 6, get ready for international pop stars, tours, shows, wellness & leisure, and the best parties to enjoy an unforgettable holidays doing whatever you want while visiting the best destinations in the Mediterranean: Barcelona - Ajaccio - Palamos - Toulon - Ibiza. We're about to do something completely different this summer and we want YOU to be part of it. Our question is: are you getting on board?
International pop stars, Europe's best parties, Amazing shows, Wellness & leisure activities, More than 1400 new friends, Start/End in Barcelona, 2 day stay in Ibiza.


Open Sea x Axel Mediterranean European Gay Cruise - September 29 – October 6, 2018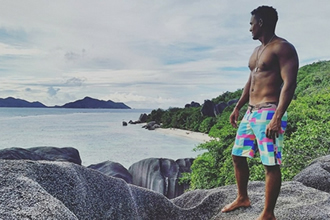 Embark on a Seychelles gay holiday unlike any other, aboard our modern custom built sailng yachts Sea Bird & Sea Star. Whether for diving, snorkelling, kayaking, fishing or just relaxing amidst the world's most beautiful beaches, our cruise in Seychelles offer something for everyone!
Isolated in the Indian Ocean and the only mid-ocean islands of granite formation to be found on earth, the Seychelles archipelago is often mentioned in the same breath as the lost 'Garden of Eden'.

Situated some 1,500 kilometers east of mainland Africa, and northeast of the island of Madagascar, this tiny island group boasts a population of just 90,000 inhabitants, with a warm, tropical climate all year-round and some of the most stunningly beautiful beaches in the world.


Seychelles Deluxe Gay Cruise 2018
August 25 - September 1, 2018
We're taking the biggest celebration in the west to a new and thrilling ship with the best venues yet for a party! Indulge in a week of sunshine with great friends as we sail from San Diego to gay-friendly Puerto Vallarta, seductive Mazatlan, and exciting Cabo San Lucas. Add an awesome lineup of dazzling entertainers, great friends, and the biggest parties you've ever imagined. Sail with 2400 friends from around the world on the stunning Norwegian Pearl for the ultimate celebration as we explore the azure seas of the Pacific. Fresh from a multimillion-dollar upgrade, Pearl features a stunning central pool deck, with incredible open spaces for dancing under the sun and stars. You'll love her innovative modern look, enticing restaurants, full-service spa, and spectacular performance venues.


Mexican Riviera All-Gay Cruise 2018
October 14 – 21, 2018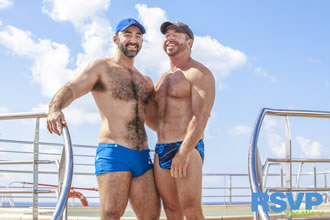 Exotic islands meet endless fun when RSVP sails in a "Nieuw" direction on one of the most popular ships we've chartered - Holland America Line's Nieuw Amsterdam! Explore more of the Caribbean than ever as we sail to four gorgeous islands from gay-centric Ft. Lauderdale with 2100 gay and lesbian friends. Our intimate ship size lets you truly connect with friends old and new with the perfect blend of legendary RSVP performers, fabulous parties, and plenty of time to simply relax.
RSVP newest gay cruise sails to the most beautiful and exotic islands in the Caribbean, starting with our first-ever visit to the picture-perfect beaches of Punta Cana. Powder-white sand and endless shores meet azure waters to set the stage for an idyllic day.
This is the new RSVP Caribbean All-Gay Cruise. And you're invited to experience it all in 2019!


RSVP Caribbean All-Gay Cruise 2019
February 10 - 17, 2019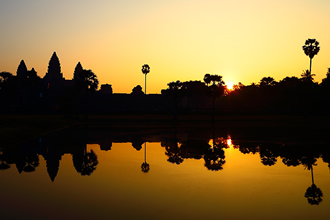 We invite you to join Brand g Vacations from January 3 – 15, 2019 for an all-inclusive, All-LGBT journey, featuring the Temples of Angkor Wat and the mighty Mekong River.
There can be no more striking cultural contrast than the one between bustling Vietnam and the tranquil Cambodia. From the diverse countryside of Cambodia to the Mekong Delta, so rich in human life and endeavor, you'll discover two countries, two cultures, and two ways of life linked by one river, the Mekong.
Join Brand g on a comprehensive 12-night journey through the heart of Vietnam and Cambodia featuring a seven-night cruise charter along the mighty Mekong River. Cruise aboard the all-suite, luxurious Mekong Navigator specially constructed to ply the Mekong River between Ho Chi Minh City and the fabled Siem Reap.


Vietnam & Cambodia Mekong River All-Gay Cruise 2019
January 3 - 15, 2019