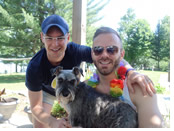 Whether you want to get away for Canada Day, Independence Day, or both, this easy escape is a great way to discover Out Adventures' home base. We'll kick things off with a weekend in Toronto, before we make our way to a gay-owned resort in Muskoka (aka the 'Hamptons of the North'). With an array of sleeping options available – from romantic rooms to chalets for soirees – everyone's in for fun at this cottage country getaway.
Muskoka is the jewel of Canada's cottage country, often referred to as The Hamptons of The North. Join up to 50 guys for five days of frivolous outdoor activities, delicious food and wine, and an onslaught of Canadiana! The resort is gay-owned with a fabulous chef, and offers an array of sleeping options, from Deluxe Rooms for two to chalets that sleep up to five.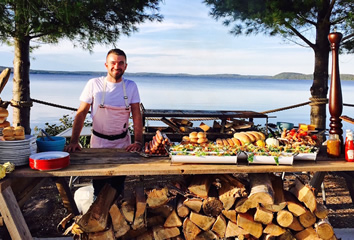 Day 1 - Toronto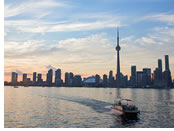 How's it goin, eh? Welcome to Canada – OUT Adventures' home ice, to use a good hockey metaphor.
We've set you up in style at Le Germaine Hotel, our favourite boutique hotel in the city.
After you've checked in and freshened up, we'll meet for Welcome Drinks in the gay village, then check out Church Street's nightlife.
Day 2 - Toronto / Canada Day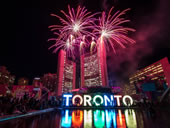 Happy Canada Day! We've planned an official Toronto tour to get familiar with the city.
After that, we'll head back to the village for a Kickoff Dinner at one of our favourite restaurants.
Following our meal, we'll find somewhere to keep the celebration going.
Day 3 - Toronto / Muskoka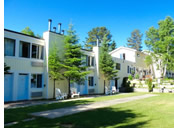 Our morning begins with a 3.5-hour ride to Muskoka.
After settling in, join us on the front lawn for a fun foray into flexibility with yoga (if yoga doesn't sound Canadian, remember we brought you Lululemon).
Tonight you're in for a cottage country tradition: barbecue on the pier! Even better, there will be a featured cocktail: the disconcertingly named Beavers on the Wharf.
Day 4 - Muskoka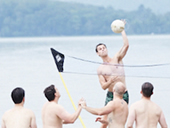 Start the day with yoga on the pier. Then try hay-bail bowling, canoeing or stand-up paddle boarding after brunch.
To keep that cottage glow alive, a local skincare line will share samples of their tailor-made men's products, or you can splurge on a horseback ride.
An afternoon yoga session will Zen us out for dinner al fresco, followed by a movie of the crowd's choice (popcorn, blankets, pillows, and loungers included)!
Day 5 - Muskoka / 4th of July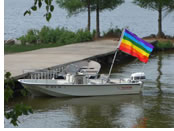 Happy Independence Day! We may be in Canada, but we're too nice to deprive American friends of their revered summer holiday.
Start the morning with yoga, go trout fishing, or simply sleep in. Following a fab and filthy brunch, consider water-skiing, tubing, stand up paddle boarding (SUP), frolicking on the beach, or luxuriating poolside. We'll then converge for lunch and a beer tasting featuring Ontario's best microbrews. Depending how hard the beer hits, you can even end the afternoon with some sexy yin yoga.
Tonight's dinner will be a Canadian/American Cookout Demo prepared by a tantalizing local chef. The day ends with a lit-up game of beach volleyball, a bonfire, and fireworks to celebrate.
Day 6 - Muskoka / Lumberjack Day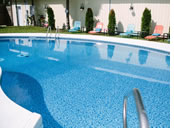 Today's the day your lumberjack fantasies come true!
After yoga and brunch, don your Daisy Dukes and sleeveless plaid for some macho mayhem: archery, axe throwing, and something called a saw-off. If that's all too hairy for you, we'll have a Slip 'N Slide relay, more yoga and meditation, all followed by a Cabana Party and Barbecue to say farewell.
Sip on Canuck-themed cocktails and wear your tree-chopping best (there will be prizes). Prefer a more low-key farewell? You can also unwind by a bonfire far from the raucous revelry.
Day 5 - Muskoka / Toronto
After one last breakfast together, we'll return to The Big Smoke (it's what we call Toronto). Expect to arrive mid-afternoon, and thanks for cottaging with us ;)