Royal Clipper
Ship Facts
Gross Tonnage: 5,000
Length: 439 feet
Beam: 54 feet
Draft: 18.5 feet
Masts: 5
Sails: 42
Guests: 227
Crew: 106
Passenger Decks: 4
Ships Registry: Malta

Adriatic Odyssey Nude Cruise 2022
14 nights from/to Venice, Italy
June 25 – July 09, 2022
Star Clippers Royal Clipper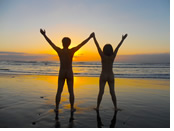 Join unique Bare cruise on World's Largest sailing cruise ship the Royal Clipper with a Michelin Star Chef, professional Sommelier, wine & food pairings, four nude beaches, and alcoholic and non-alcoholic beverages included. On Bare Necessities Italy, Croatia & Montenegro nude Adriatic cruise we charter the entire ship so everyone on board may be clothes-free!
We embrace the wide diversity of people that are attracted to social nude recreation. We welcome people of all shapes, sizes, ethnicites, sexual orientations, and age ranges.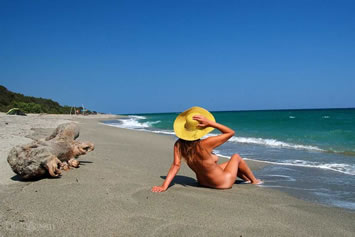 By joining us on a Bare Necessities cruise, you are not forced to become a nudist and we do not ask you to label yourself as such. Bare vacationing is about you. It's about how you feel, it's about being comfortable in your own skin, and it's about seeing the world in a whole new way. All we do is provide you with the opportunity to go bare. How bare? That's up to you.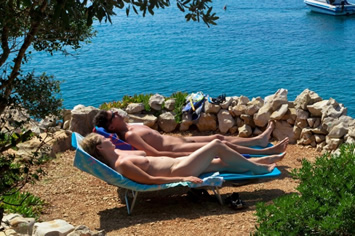 We encourage you to forget what you think you know about bare vacationing and join us for the experience of a lifetime. We promise you'll leave a different person than you were when you started.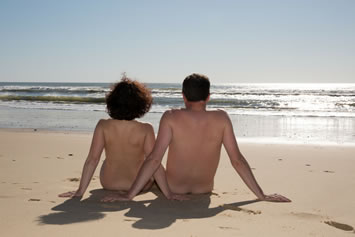 When you shed your clothing, you're also shedding all of the labels that society has given you. How much money you make, what you look like, and your sexual orientation, just to name a few, are not on the table. Bare Necessities is a safe place for you to be yourself and to be free from judgment.
You don't need to be part of a couple to join us! You can room with a friend, go single, or we'll help you to find a roommate! Any way you want to join us, we'll be glad to have you.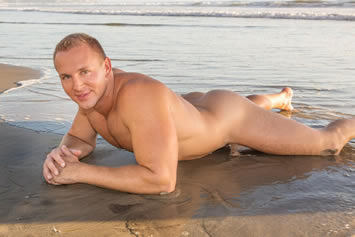 One of the best things about cruising with Bare Necessities are the connections you make. There's something about being physically bare around people that allows you to more easily bare your soul. Walls are brought down, and genuine relationships are formed. Fun fact: 75% of first-time bare cruisers come back for more!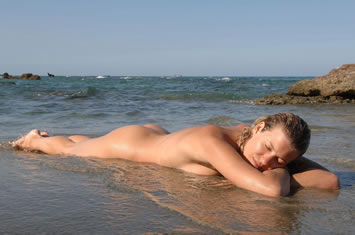 Is the entire cruise ship clothing free? When do I need to be clothed?
Onboard of our ship there are only three situations that require clothing:
• While docked in port.
• In the main and specialty dining rooms.
• At the Captain's Gala Cocktail Party.
While in port and in the dining rooms, casual attire such as shorts and T-shirts are acceptable, but lingerie, fetish wear, robes are prohibited. Otherwise, you may be nude throughout the ship morning, noon, and night.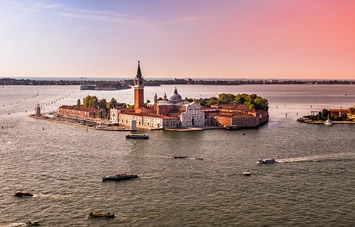 Cruise the Adriatic & Enjoy 'La Belle Vie'!
For many visitors to Italy the other side of "the boot" is a mystery. However, for Italians and savvy European travelers this is where they choose to vacation. It is also where we will be continuing our gastronomic voyage of discovery on the Royal Clipper with cooking demonstrations by a Michelin Star Guest Chef!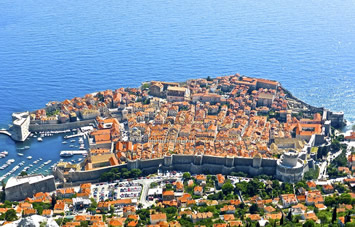 Roundtrip from the island city of Venice, we'll visit new ports in Italy, the tiny republic of San Marino, passenger favorites Kotor, Dubrovnik and Split, as well as new stops in nude friendly Croatia.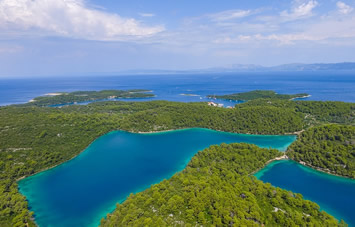 We will once again enjoy sailing as it was 100 years ago, wonderful food and an inclusive drink package*
*French or Italian house wines, house liqueurs, house spirits, cocktail of the day, non-alcoholic cocktails, soda by the glass, draft beer, bottled water, espresso and cappuccino are complimentary for each guest for the duration of the cruise. Premium brands of alcohol, premium wines and champagne are not included.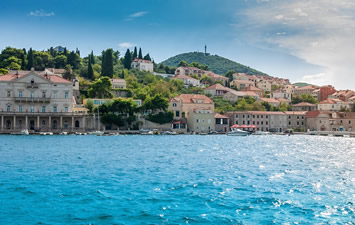 Don't miss the opportunity to travel aboard this one-of-a-kind sailing ship to these unique ports with the added benefit of no black tie required. Indeed, no clothing required!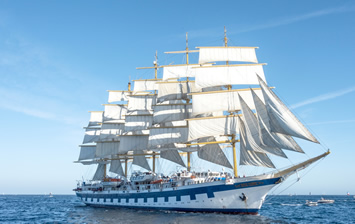 Royal Clipper - The Largest Full-Rigged Sailing Ship in the World
In 1902, the largest, fastest sailing ship the world had ever seen was launched. The legendary Preussen dominated the seas, only to be gone in a few short years. Neither before nor since had the world seen such a magnificent sailing ship. Until today...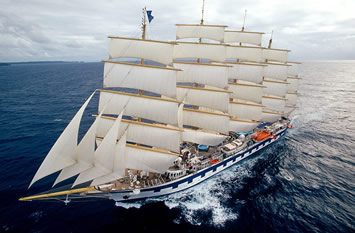 Inspired by the tall ship Preussen, the Royal Clipper has the proud distinction of being the largest and only five-masted full-rigged sailing ship built since her predecessor was launched at the beginning of the last century. With her complement of 42 sails, Royal Clipper is a splendid sight to behold.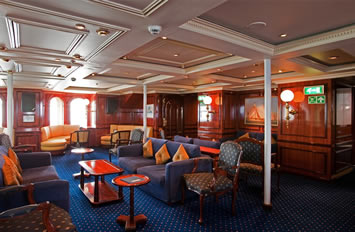 You might think she was an apparition from the grand age of sail, but Royal Clipper is as new as tomorrow, boasting state-of-the-art navigation systems and every comfort and luxury one could wish for. For connoisseurs of sail cruising, the 439 foot Royal Clipper offers the ultimate sea-going experience, balancing the grandeur, adventure and tradition of sailing with the superb service, amenities and accommodations of the finest modern yacht. Royal Clipper carries just 227 guests in luxurious style. A full 19,000 square feet of open deck and three swimming pools create a wonderfully spacious and expansive outdoor environment.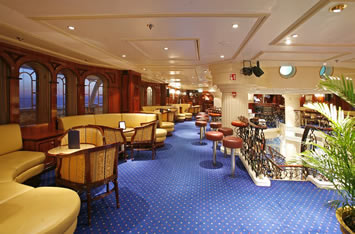 Find your secret hideaway on one of the hidden balconies on either side of the bow. Or climb the mast (with safety harness provided) to one of the passenger lookout crows-nests, thoughtfully furnished with a comfortable settee, where you'll have the grandest view of all!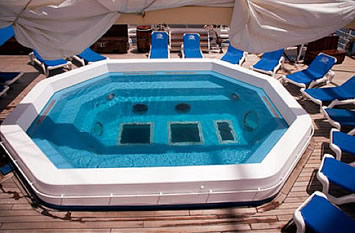 Royal Clipper's interior spaces are just as dazzling. They include a three-deck atrium that funnels sunlight into the elegantly appointed, three-level dining room featuring open-seating dining, deliciously prepared cuisine and a no-tie dress code.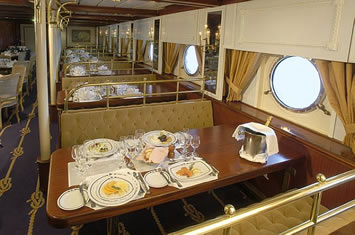 A convenient marina platform lowers from the stern for watersports. And the ultimate unique Royal Clipper experience, the one-of-a-kind Captain Nemo Lounge, is the site of our spa and health club with underwater glass portholes!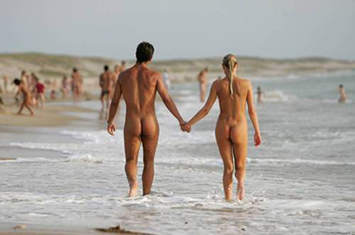 Adriatic Odyssey
Nude Cruise 2022 Itinerary


Date

Port

Arrive

Depart

25 Jun
Venice, Italy
7:30 PM
26 Jun
Ravenna, Italy
12 PM
6 PM
27 Jun
Pula, Croatia
9 AM
7 PM
28 Jun
Krk Island, Croatia
8 AM
4 PM

29 Jun

Zadar, Croatia
8 AM
11 PM
30 Jun
Split, Croatia
9 AM
Overnight

01 Jul

Split, Croatia
8 AM

01 Jul

Hvar, Croatia
10:30 AM
11:30 PM

02 Jul

Korcula, Croatia
9 AM
6 PM

03 Jul

Dubrovnik, Croatia
9 AM
11 PM

04 Jul

Kotor, Montenegro
9 AM
11 PM

05 Jul

Fun Day at Sea!
Wine & Food Classes

06 Jul

Rimini, Italy
11 AM
Overnight

07 Jul

Rimini, Italy
8 AM

07 Jul

Pesaro, Italy
1 PM
6 PM

08 Jul

Venice, Italy
9 AM
Overnight

09 Jul

Venice, Italy
8 AM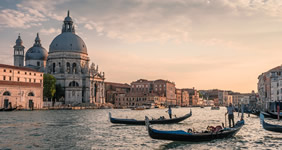 Venice, Italy
Venice, Italy
, has elaborate architecture, a history that dates back over 1,000 years and a unique network of picturesque canals. Built on the waters of the Adriatic, the canals and narrow streets of Venice have prevented the use of automobiles. To get around it takes a gondola, water taxi or vaporetto to navigate the waterways or you may tour the city on foot. The attractions of the city include the Piazza San Marco, art museums, ornamental stone bridges and a nude beach on nearby Lido Island.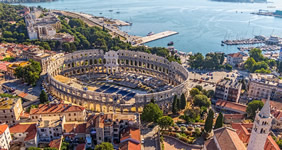 Pula, Croatia
Pula, Croatia, is the largest city in Istria and the destination of savvy European travelers. Close to the Italian border, the coastal city of Pula abounds with beautiful Adriatic views and well-preserved Roman buildings. The enormous Roman amphitheater was built between 27 - 68 AD to host 20,000 spectators and it is still in use for summer concerts and events. Istria is a wine region and the cuisine is a mixture of seafood and Italian dishes of which local mussels and white truffles are highlights.
Krk Island, Croatia
Krk Island, Croatia, is pronounced "Kirk" and is the largest island in the Adriatic. It is home to the famous St. Mary's Cathedral, built in the 12th century. There are many other ancient churches to visit as well as the Frankopan Castle and a Franciscan Monastery. The island of Krk has special meaning for Croatia as for centuries it was the center of Croatian literacy and the cradle of the Croatian language. Several naturist beaches are located not far from the town of Krk.
Zadar, Croatia
Zadar, Croatia, has a unique waterfront designed to enjoy the sunset while listening to the musical sound of the waves moving through the Sea Organ. Be sure to savor the seafood and local Marasca cherries used to make the famous liqueur called Maraschino. Plan a visit to Krka National Park with it's beautiful waterfalls and crystal clear water. Be sure to catch the Klapa group performance. It is a traditional Dalmatian form of all male a cappella singing and it is not to be missed.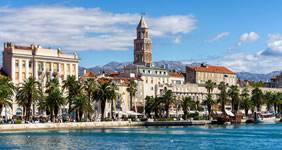 Split, Croatia
Split, Croatia, is the second-largest city in Croatia and a great combination of the old and the new. After the ship's tender drops you off at the pier you walk across the Riva Promenade and immediately step inside Diocletian's Palace, a Unesco World Heritage Site. Built by the Romans in 305 AD, the Old Town was built on top of and around Emperor Diocletian's massive waterfront retirement home. It is one of the world's most impressive Roman monuments and full of cafes, restaurants and shops thriving amid the atmospheric old walls. The local market is also a joy to stroll through with everything from fruits, vegetables, local cheese and liqueurs, as well as clothing, shoes and souvenirs.
Hvar, Croatia
Hvar, Croatia is surrounded by the beautiful string of Pakleni Islands. The nude beach is on nearby Jerolim Island and easily reached by water taxi, or splurge and take a sailboat tour around the islands and stop at the nude beach as part of the tour. The port town is lovely with shopping and cafes. The more adventurous can plan a hike up to Hvar Fortress above the town and enjoy the magnificent view.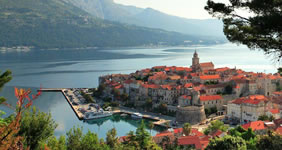 Korcula, Croatia
Korcula, Croatia, is one of Croatia's finest surviving fortified medieval towns and is small but majestic. Walk around the town walls and visit the main squares. Enjoy the beauty of Old Town's towers and main entrance. Explore St Mark's Cathedral, Bishop's treasury, Town Museum, Arneri Palace and the town's churches of St Peter's, St Mihovil's, and Gospojina. Stop in one of the old town's wine bars and taste samples of local wines such as Grk wine, produced on the Island. Take home organic local honey, jams and olive oil.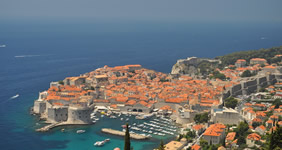 Dubrovnik, Croatia
Dubrovnik, Croatia, is familiar to all "Game of Thrones" fans as the stand-in for Kings Landing, but it is much more. Dubrovnik Old Town is one of the world's most perfectly preserved medieval cities, with huge, thick stone walls built between the 11th and 17th centuries. It is possible to walk along these walls to enjoy the best views of the Pearl of the Adriatic. Nearby Lokrum Island has a nude beach, or passenger may simply enjoy a refreshing skinny-dip off the Royal Clipper's water-sports platform, weather permitting.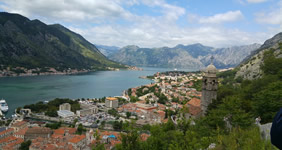 Kotor, Montenegro
Kotor, Montenegro, is one of the most appealing and unspoiled examples of a medieval city one will ever see and the sail into the Bay of Kotor is one of the most breathtaking imaginable. The authentic character of the city and it's charming people make this a passenger favorite. The Old City is well preserved with architecture typical of the Middle Ages and sites such as the Cathedral of Saint Tryphon, one of the most recognizable symbols of the city. Kotor is a UNESCO World Heritage Site.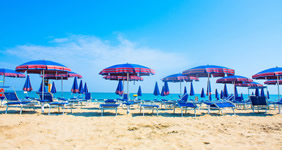 Rimini, Italy
Rimini, Italy, is Italy's favorite Adriatic beach resort and attracts lovers of ancient culture as well as sun-seekers and party people. The old town has many interesting sights, including the Arch of Augustus from 27 BC, and the Tiberius Bridge from the early 1st century. There are Roman ruins and a Renaissance cathedral to admire while Rimini also boasts many great restaurants and an Ibiza inspired nightlife.
Rimini is also a jumping off point for visiting San Marino, the fifth smallest country in the world. San Marino has a beautiful mountainous landscape, medieval castles, and unique food influenced by northeastern Italian cuisine. It's only a 30 minute motor coach ride away and the views from the hilltop town are amazing and absolutely worth the trip.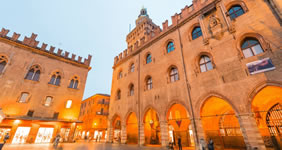 Ravenna, Italy
Ravenna, Italy, is an art and history lover's dream, most famous for its Byzantine era architecture and extensive mosaics. Ravenna's several UNESCO World Heritage Sites, its proximity to the Adriatic Riviera and the region's growing reputation as a top foodie destination draw visitors from all over the world. Central Ravenna is quiet and pedestrian-friendly. Be sure to visit the Basilica di San Vitale, the covered market, and Piazza del Popolo. This is an elegant last stop before our overnight in Venice!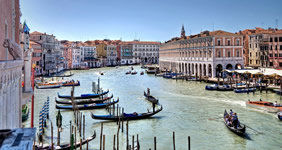 Venice, Italy
Plan a few extra days at the end of our excursion to explore the beautiful city of Venice
. Experience the city on foot or by gondola and visit some of the most popular destinations in Italy, including St Mark's Basilica, the Grand Canal, and the Piazza San Marco. With the Port of San Basilio located in the heart of Venice, our overnight stay in this romantic city will be one for the books.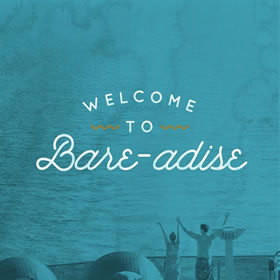 The do's & don'ts of bare cruising!
To assure that cruise lines continue to support our charters and that we all enjoy a wonderful, stress-free, clothes-free experience, we ask passengers to please observe the following common sense guidelines of decorum on board our cruises.
• Passengers may be nude on board unless announcements are made that clothing is required.
• When the ship is anchored in a port, passengers can be nude unless announcements have been made to the contrary. When the ship is docked alongside in port, all passengers must be dressed throughout the vessel including balconies until the ship leaves port and an announcement is made that nudity is again permissible.
• The ship provides a self serve buffet in the Tropical bar which is a clothes free area but clothing is required for all meals taken in the dining room. Casual attire is fine in all of these venues. When in doubt as to what is appropriate attire, simply confirm that breasts, bottoms and genitalia are fully covered by clothing that is not considered to be fetish-wear or lingerie.
• If the ship hosts any local folkloric shows on board, clothing is required. Casual clothing such as shorts and t-shirts or pareos/sarongs are always acceptable. These events will be listed in the onboard daily newsletter.
• Lingerie and fetish-wear are not appropriate at any time, and bathrobes are not permitted in the dining room.
• Fondling or inappropriate touching of personal body parts or those of someone else, overt sexual activity or any solicitation for sexual acts is strictly prohibited.
• Please sit on a towel at all times while nude, in a g-string, thong, or any time you are bare-bottomed. A fresh beach towel will be provided in your stateroom each day for that purpose. Stacks of smaller towels will be placed throughout the ship outside of common areas in case you arrive without one.
No photographs, videos or electronic images of any person may be taken without the express consent of that individual. "NO PHOTO ZONES" around the pools or in dance venues must be followed to avoid confiscation of photo capturing devices.
• Displaying yourself nude in front of other ships in port or or while port authorities are on board the vessel for clearance is strictly prohibited.
• Dangerous or rude behavior will not be tolerated at any time.
• Passengers must comply with US Federal law regarding the possession or use of illegal substances.
• Bare Necessities also complies with the cruise line's regulations, including the right to dismiss persons from the cruise for abusing alcohol and/or drugs, sexual solicitation or overt sexual acts, not obeying all safety rules and for not complying with the laws of the country we are visiting.
• There are no refunds for dismissal and transportation is NOT provided from the port of dismissal.