Paul Gauguin
Ship Facts
Ship's Registry: Bahamas
Passenger Capacity: 332
Crew Members: 217
Gross tonnage: 19,200
Length: 504 feet (153.62 meters)
Beam (width): 72 feet (21.94 meters)
Draft: 17.1 feet (5.21 meters)
Cruising Speed: 18 knots

Bali to Fiji Nude Pacific Islands Cruise 2020
17 nights from Benoa, Bali to Lautoka, Fiji
May 20 – June 6, 2020
Paul Gauguin Cruises Paul Gauguin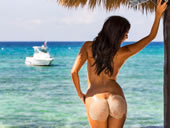 A 17-night luxury nude cruise adventure that explores the Far East islands from Bali to Fiji, with stops in the Solomon Islands, Australia, the tiny nation of Timor-Leste, and Papua New Guinea. On Bare Necessities Pacific Islands nude cruise we charter the entire ship so everyone on board may be clothes-free!
We embrace the wide diversity of people that are attracted to social nude recreation. We welcome people of all shapes, sizes, ethnicites, sexual orientations, and age ranges.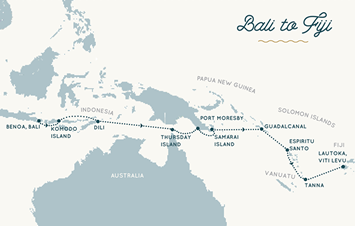 By joining us on a Bare Necessities cruise, you are not forced to become a nudist and we do not ask you to label yourself as such. Bare vacationing is about you. It's about how you feel, it's about being comfortable in your own skin, and it's about seeing the world in a whole new way. All we do is provide you with the opportunity to go bare. How bare? That's up to you.
We encourage you to forget what you think you know about bare vacationing and join us for the experience of a lifetime. We promise you'll leave a different person than you were when you started.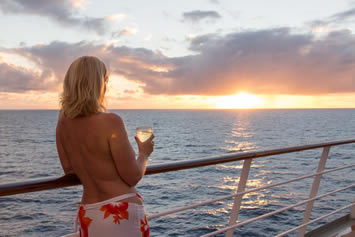 When you shed your clothing, you're also shedding all of the labels that society has given you. How much money you make, what you look like, and your sexual orientation, just to name a few, are not on the table. Bare Necessities is a safe place for you to be yourself and to be free from judgment.
You don't need to be part of a couple to join us! You can room with a friend, go single, or we'll help you to find a roommate! Any way you want to join us, we'll be glad to have you.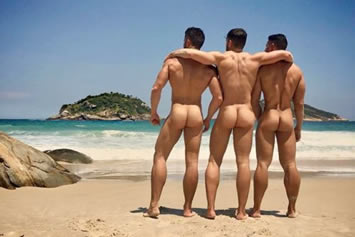 One of the best things about cruising with Bare Necessities are the connections you make. There's something about being physically bare around people that allows you to more easily bare your soul. Walls are brought down, and genuine relationships are formed. Fun fact: 75% of first-time bare cruisers come back for more!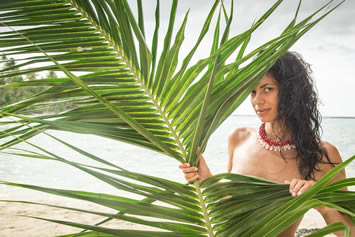 Is the entire cruise ship clothing free? When do I need to be clothed?
Onboard of our ship there are only three situations that require clothing:
• While docked in port.
• In the main and specialty dining rooms.
• At the Captain's Gala Cocktail Party.
While in port and in the dining rooms, casual attire such as shorts and T-shirts are acceptable, but lingerie, fetish wear, robes are prohibited. Otherwise, you may be nude throughout the ship morning, noon, and night.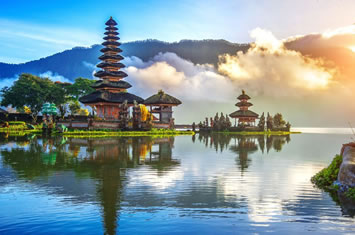 Pacific Islands Nude Cruise Highlights
Take a eastward voyage deep into the Far East on this one-time, one-of-a-kind itinerary. Embark The Paul Gauguin in Benoa, Bali, famous for its beautiful beaches, lush landscapes, exotic culture, beautiful handicrafts, and fascinating dance traditions, — and sail to exotic ports in Vanuatu, the Solomon Islands, Papua New Guinea, Indonesia, and the tiny new nation of Timor-Leste. Along the way, you'll encounter World War II relics, superb snorkeling and diving, quaint villages, and the welcoming people of many different cultures — all while enjoying the luxury and comfort of one of the world's most highly acclaimed ships. Disembark The Gauguin in the "Sugar City" — Lautoka, the heart of Fiji's sugarcane-growing region.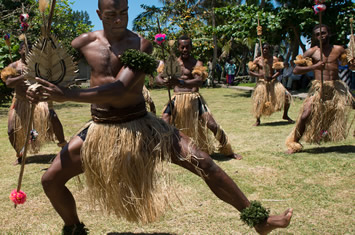 • History buffs will thrill to the many landmarks of World War II that dot this itinerary, including Espiritu Santo, Vanuatu; Samarai Island, Papua New Guinea; Thursday Island, Australia; and, most famously, Guadalcanal, the Solomon Island where combat marked a turning point in the Pacific theater.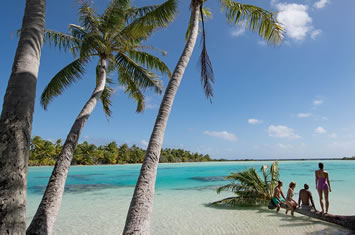 • Visit the capital of Timor-Leste, one of the youngest countries in the world. In Dili, you can climb to the Cristo Rei (Christ the King) statue, stroll the waterfront, and enjoy excellent diving and snorkeling.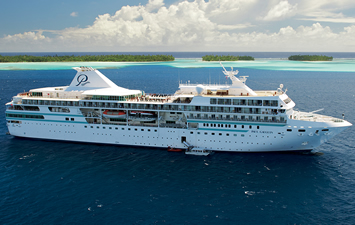 All-Inclusive and Intimate Luxury Cruise Ship
Designed specifically to glide through the shallow seas of the South Pacific, The Gauguin is the flagship of Paul Gauguin Cruises and a small-ship cruiser's dream. She delivers travelers to intimate ports inaccessible to larger cruise ships, all the while providing an onboard experience that is nothing short of luxurious.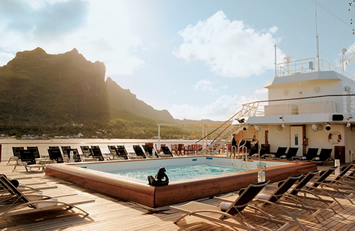 Guests aboard our luxury cruises enjoy spacious suites and staterooms (more than 70% with private balconies), an onboard watersports marina, three dining venues, an extensive spa, and five-star service. Life onboard also reflects the beauty and rich cultural heritage of the islands she calls upon, with a warm, friendly feel, informal setting, and even a beloved troupe of Gauguines and Gauguins—local Tahitians who serve as cruise staff, entertainers, and storytellers.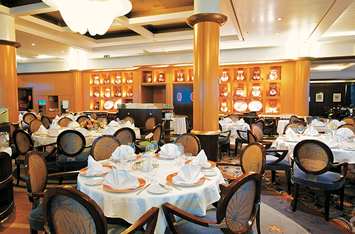 Paul Gauguin Ship Features
• All oceanview accommodations, nearly 70% with balconies, measuring from 200 to 500 sq. ft., including balcony
• Butler service, in-suite bar setup, and iPod® music system in suite/stateroom category B and above
• A choice of three dining venues
• Complimentary 24-hour room service, including selections from L'Etoile restaurant during regular dining hours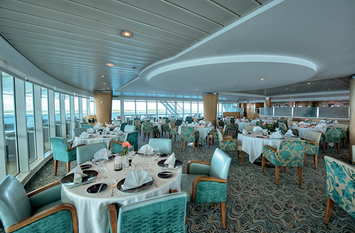 • Complimentary beverages, including select wines and spirits, beer, soft drinks, bottled water, and hot beverages
• Onboard gratuities for room stewards, dining and bar staff
• Full entertainment program including Polynesian artists, musical entertainment, a pianist, and a professionally operated casino with slot machines
• Spa and beauty services, including hand and foot treatments, body treatments, facials, and spa programs
• Optional PADI SCUBA diving program and certification
• Watersports marina for complimentary kayaking and paddleboarding, and Zodiacs® for optional dive excursions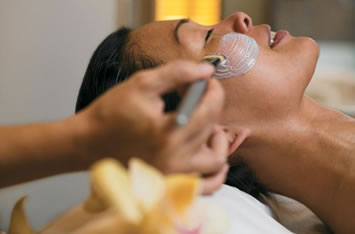 • Fully-equipped fitness center
• Presentations by local naturalists and a variety of special guests
• Spacious outdoor decks and pool
• La Boutique duty-free shop
• Book library (open 24 hours a day)
• Wi-Fi hot spots throughout the ship to cover most suites/staterooms and common areas, as well as guest-accessible computers, available 24 hours a day for a nominal fee
• Laundry and dry cleaning services available
• Certified medical services
• 166 suites/staterooms on Decks 3-8, including one wheelchair-accessible stateroom and select staterooms that can accommodate three guests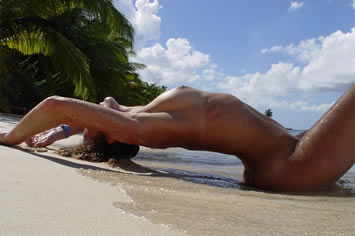 Bali to Fiji
Nude Pacific Islands Cruise Itinerary


Date

Port

Arrive

Depart

20 May
Benoa, Bali (Indonesia)
6 PM
21 May
Komodo, Indonesia
1 PM
6 PM
22 May

Fun Day at Sea!

23 May
Dili, Timor-Leste
9 AM
5 PM

24 May

Fun Day at Sea!

25 May

Fun Day at Sea!

26 May

Thursday Island, Australia
12 PM
5 PM

27 May

Fun Day at Sea!

28 May

Port Moresby, Papua New Guinea
6 AM
6 PM

29 May

Samarai, Papua New Guinea
12 PM
5 PM

30 May

Fun Day at Sea!

31 May

Guadalcanal, Solomon Islands
10 AM
5 PM

01 Jun

Fun Day at Sea!

02 Jun

Espiritu Santo, Vanuatu
9 AM
5 PM

03 Jun

Fun Day at Sea!

04 Jun

Tanna Island, Vanuatu
8 AM
5 PM

05 Jun

Fun Day at Sea!

06 Jun

Lautoka, Viti Levu, Fiji
9 AM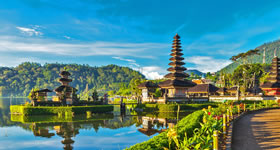 Benoa, Bali (Indonesia)
Benoa is your launchpoint for discovering the treasures of this exquisite island. Indulge in watersports activities, including jetskiing, banana boating, parasailing, snorkeling, diving, and reef fishing. Visit Ubud, renowned for its temples, shrines, artists' workshops and galleries, and the Sacred Monkey Forest.
With its beautiful beaches, lush landscapes, exotic culture, beautiful handicrafts, and fascinating dance traditions, Bali has drawn travelers from around the world for decades. In this tropical paradise, you'll find lush volcanic mountainscapes, rice paddies, a profusion of fragrant flowers, and terraced hillsides. Offshore lie coral reefs vibrant with marine life. And everywhere, you'll find a people whose warm hospitality and humor are legendary.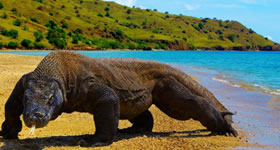 Komodo, Indonesia
Home of the Komodo dragon — the world's largest lizard, which is found in the wild nowhere else on Earth — Komodo is located in the center of the 17,508 islands that make up the Indonesian archipelago. Although settled since at least the Neolithic era, the island today is inhabited mostly by the descendants of convicts who were exiled here. It is better known, however, as one of three islands that comprise Komodo National Park, a UNESCO World Heritage Site and Man and Biosphere Reserve. While here, enjoy the tropical climate and hilly terrain rimmed with white-sand beaches and one of only seven pink-sand beaches in the world. Perhaps you'll visit the park, take a walk along the walking trails (because of the dragons, it is required that you be accompanied by a guide), or take a cruise in a glass-bottom boat to admire the abundant marine life.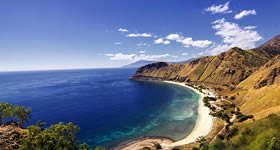 Dili, Timor-Leste
The capital of Timor-Leste (formerly East Timor) — one of the youngest countries in the world — Dili is still a sleepy colonial town … but also one that is modernizing rapidly. If you're feeling energetic, you might climb the 580 steps to the Cristo Rei, the world second-largest statue Christ the King. Stroll the waterfront in the colonial heart of town. Find a wide assortment of goods at the Dili Tais Market. And enjoy the city's many fine white-sand beaches with excellent diving and snorkeling.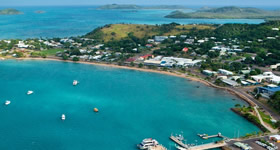 Thursday Island, Australia
Immerse yourself in the island's cultural mix of Asian, European, and Pacific Island influences at the Gab Titui Cultural Centre. At Green Hill Fort, built as a defense against possible Russian invasion in early 1890s and later a World War II military base, admire military artifacts and splendid views, as well as exhibits that pay homage to the island's pearl fishing history. Or join a deep-sea fishing expedition.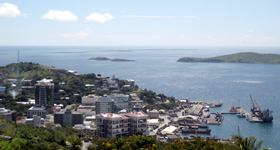 Port Moresby, Papua New Guinea
Historically made up of tribal peoples making their living from the sea, Port Moresby became the capital of Papua New Guinea when the country gained its independence in 1975. While here, perhaps you'll admire the mosaic façade of the National Parliament House, inhale the fragrance of tropical blooms at the Port Moresby Nature Park, or marvel at the depth and diversity of the local culture at the National Museum and Art Gallery.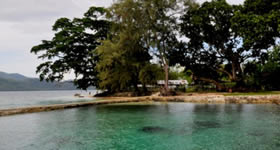 Samarai, Papua New Guinea
Once an important trading center, Samarai Island was evacuated and its buildings were destroyed to prevent it from falling into Japanese control during World War II. It has since been rebuilt — though not to the same scale as its glory days. Take a stroll along the pleasant pathway that encircles its pretty town, view spectacular marine life on a SCUBA diving expedition, or simply relax on the beach.
Guadalcanal, Solomon Islands
The largest of the Solomon Islands, Guadalcanal is best known for the six-month battle between Allied and Japanese forces that marked a turning point in the Pacific theater during World War II. The island still brims with World War II relics, monuments, and memorials, as you may discover. Perhaps you'll explore its tropical interior, with its excellent birdwatching. Or see for yourself why the island is revered for its superior snorkeling and diving.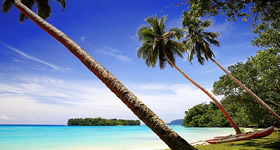 Espiritu Santo, Vanuatu
A stunning island of palm-lined beaches, spring-fed swimming holes, lush rainforests, and lofty mountains, Espiritu Santo also played an important role in World War II. Perhaps you'll explore this heritage, or experience the island's traditional village life. You can also enjoy exceptional swimming and snorkeling here. Or simply relax on the beach.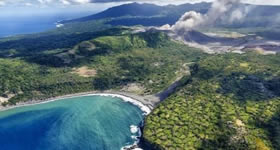 Tanna Island, Vanuatu
By the time Captain James Cook set foot on Tanna Island in 1774, it had been inhabited by the Melanesians for over 2,000 years. Even today, the island retains a traditional culture that is largely untouched by the West, and it is best experienced through a visit to a local village. Natural wonders abound as well, including wild horses on the Whitefrass Plains, spectacular waterfalls, and coral reefs perfect for snorkeling.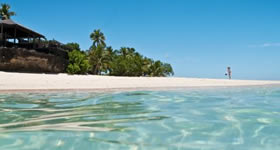 Lautoka, Viti Levu, Fiji
Known as "Sugar City" for the green-gold sugarcane that surrounds it on three sides, the town of Lautoka is the largest in the Fijian islands and the place where your sojourn begins. Save some time to browse the shops along the city's stately, royal palm-lined main thoroughfare and visit the botanical garden.
In Fiji, virtually everyone you'll meet will be smiling—and when you view the high mountains, lush vegetation, shimmering waters, and pristine white-sand beaches of this island nation, you'll understand why. A British colony for nearly a century before gaining its independence in 1970, Fiji remains English speaking and today boasts a multinational population, among whom the majority are of Melanesian descent and reputed to be among the friendliest people in the world.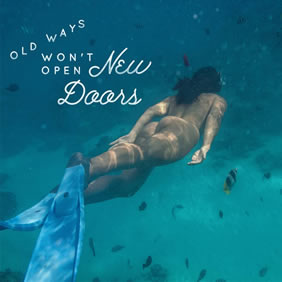 The do's & don'ts of bare cruising!
To assure that cruise lines continue to support our charters and that we all enjoy a wonderful, stress-free, clothes-free experience, we ask passengers to please observe the following common sense guidelines of decorum on board our cruises:
• Passengers may be nude on board unless announcements are made that clothing is required.
• When the ship is anchored in a port, passengers can be nude unless announcements have been made to the contrary. When the ship is docked alongside in port, all passengers must be dressed throughout the vessel including balconies until the ship leaves port and an announcement is made that nudity is again permissible.
• The self-serve buffet is a clothes free area but clothing is required for all meals taken in the main dining room and all specialty dining rooms on board. Casual attire is fine in all of these venues. When in doubt as to what is appropriate attire, simply confirm that breasts, bottoms and genitalia are fully covered by clothing that is not considered to be fetish wear or lingerie.
• Clothing is required when attending the Captain's reception.
• If the ship hosts any local folkloric shows on board, clothing is required. Casual clothing such as shorts and t-shirts or pareos/sarongs are always acceptable.
• Lingerie and fetish-wear are not appropriate at any time, and bathrobes are not permitted in the dining venues, casino or show lounge.
• Please sit on a towel at all times while nude, in a g-string, thong, or any time you are bare-bottomed. A fresh beach towel will be provided in your stateroom each day for that purpose. Stacks of smaller towels will be placed throughout the ship outside of common areas in case you arrive without one.
No photographs, videos or electronic images of any person may be taken without the express consent of that individual. "NO PHOTO ZONES" around the pools or in dance venues must be followed to avoid confiscation photo capturing devices.
• Fondling or inappropriate touching of personal body parts or those of someone else, overt sexual activity or any solicitation for sexual acts is strictly prohibited.
• Displaying yourself nude in front of other ships in port or or while port authorities are on board the vessel for clearance is strictly prohibited. Dangerous or rude behavior will not be tolerated at any time.
• Passengers must comply with US Federal law regarding the possession or use of illegal substances.
• Bare Necessities also complies with the cruise line's regulations, including the right to dismiss persons from the cruise for abusing alcohol and/or drugs, sexual solicitation or overt sexual acts, not obeying all safety rules and for not complying with the laws of the country we are visiting.
• There are no refunds for dismissal and transportation is NOT provided from the port of dismissal.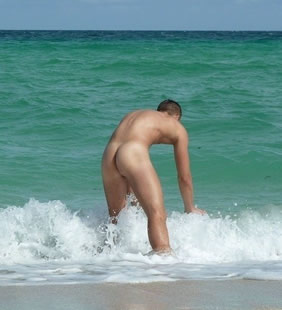 Occupancy: 332 • Tonnage: 19,200 • Length: 504 feet • Beam: 72 feet • Cruising Speed: 18 knots • Registry: Bahamas

Bali to Fiji Nude Pacific Islands Cruise 2020 Rates

OS - Owner's Suite
Deck 7. The Owner's Suites feature floor-to-ceiling windows with sliding glass doors that open to a very large private balcony, a bedroom area with queen-size bed and vanity, a marble appointed bathroom with full-size tub, separate shower, dressing area, and large closets, and a large separate sitting area with sofa, chairs, cocktail table, and writing desk. Suites are equipped with a refrigerator stocked with soft drinks and bar setup upon embarkation; remote-controlled television, DVD/CD player, multi-channel radio, personal safe, direct dial telephone, hair dryer, bathrobes, and slippers. Owner's Suites also include butler service. Deposit: $6,260
$ 26,300

GS - Grand Suite
Deck 8. Grand Suites feature floor-to-ceiling windows with sliding glass doors that open to a very large private balcony, a bedroom area with queen-size bed and vanity, a marble appointed bathroom with full-size tub, separate shower, dressing area, and large closets, and a large separate sitting area with sofa, chairs, cocktail table, and writing desk. Suites are equipped with a refrigerator stocked with soft drinks and bar setup upon embarkation; remote-controlled television, DVD/CD player, multi-channel radio, personal safe, direct dial telephone, hair dryer, bathrobes, and slippers. Grand Suites also include Butler Service. Deposit:$5,000
$ 20,000

A- Veranda Suite
Deck 7. Veranda Suites feature floor-to-ceiling windows with sliding glass doors that open to a private balcony, a bedroom area with queen-size bed and vanity, a marble appointed bathroom with full-size tub, separate shower, dressing area, and large closets, and a large separate sitting area with sofa, chairs, cocktail table, and writing desk. Suites are equipped with a refrigerator stocked with soft drinks and bar setup upon embarkation; remote-controlled television, DVD/CD player, multi-channel radio, personal safe, direct dial telephone, hair dryer, bathrobes, and slippers. Veranda Suites also include Butler Service. Deposit: $ 4,260
$ 16,300

B- Veranda Stateroom
Deck 7, 8. Veranda Staterooms feature floor-to-ceiling windows with sliding glass doors that open to a private balcony, a bedroom area with queen-size bed (some staterooms have convertible twin beds), and vanity, a marble appointed bathroom with full-size tub and shower, closet space, and a separate sitting area with sofa, chairs, and cocktail table. Veranda Staterooms are equipped with a refrigerator stocked with soft drinks and bar setup upon embarkation; remote-controlled television, DVD/CD player, multi-channel radio, personal safe, direct dial telephone, hair dryer, bathrobes, and slippers. Veranda staterooms also include Butler Service. Deposit: $3,540
$ 12,700

C - Balcony Stateroom
Deck 7. Balcony Staterooms feature floor-to-ceiling windows with sliding glass doors that open to a private balcony, a queen-size bed (some staterooms have convertible twin beds), and vanity, a marble appointed bathroom with full-size tub and shower, closet space, and a sitting area with sofa. Balcony Staterooms are equipped with a refrigerator stocked with soft drinks and bar setup upon embarkation; remote-controlled television, DVD/CD player, multi-channel radio, personal safe, direct dial telephone, hair dryer, bathrobes, and slippers. Deposit: $3,000
$ 10,500

D - Balcony Stateroom
Deck 6. Balcony Staterooms feature floor-to-ceiling windows with sliding glass doors that open to a private balcony, a queen-size bed (some staterooms have convertible twin beds), and vanity, a marble appointed bathroom with full-size tub and shower, closet space, and a sitting area with sofa. Balcony Staterooms are equipped with a refrigerator stocked with soft drinks and bar setup upon embarkation; remote-controlled television, DVD/CD player, multi-channel radio, personal safe, direct dial telephone, hair dryer, bathrobes, and slippers. Deposit: $2,980
$ 10,400

E - Window Stateroom
Deck 4. Window Staterooms feature a picture window, a queen-size bed (some staterooms have convertible twin beds), and vanity, a marble appointed bathroom with full-size tub and shower, closet space, and a sitting area with sofa. Window Staterooms are equipped with a refrigerator stocked with soft drinks and bar setup upon embarkation; remote-controlled television, DVD/CD player, multi-channel radio, personal safe, direct dial telephone, hair dryer, bathrobes, and slippers. Deposit: $2,540
$ 8,200

F - Porthole Stateroom
Deck 3. Porthole Staterooms feature two porthole windows, a queen-size bed (some staterooms have convertible twin beds), and vanity, a marble appointed bathroom with full-size tub and shower, closet space, and a sitting area with sofa. Porthole Staterooms are equipped with a refrigerator stocked with soft drinks and bar setup upon embarkation; remote-controlled television, DVD/CD player, multi-channel radio, personal safe, direct dial telephone, hair dryer, bathrobes, and slippers. Deposit: $2,460
$ 7,800

All prices are per person, based on double occupancy, and include all meals, accommodations and entertainment!

Additional Fees
Port taxes and gratuities are additional: $500 per person for port charges & taxes

Single: You are welcome to occupy a cabin by yourself, however, you will be responsible for paying the full cabin fare (the two person rate).

Prices are cruise only and DO NOT INCLUDE return airfare! Please ask for airfare add-ons back to your home city.

Your balance will be due in four equal installments: March 12, 2019; July 12, 2019; November 12, 2019; March 20, 2020.

The deposit less $1,100 per person is refundable untill March 11, 2019. After this date the cruise is non-refundable. Travel insurance is highly recommended.

Fares are subject to availability and may change without prior notice.

Please ask for further details.

Special Airfares








Pre-Cruise Hotels







Post-Cruise Hotel