Carnival Panorama
Ship Facts
Gross Tonnage: 133,500
Length: 1,055 ft
Beam: 122 ft
Cruising Speed: 23 knots
Guests: 4,008
Crew: 1,450
Passenger Decks: 15
Inaugural: 2019
Mexican Riviera Daddy Cruise 2020
7 nights from/to Los Angeles, California, US
February 29 – March 7, 2020
Carnival Cruise Lines Carnival Panorama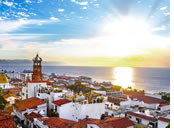 Come join our intimate and super-friendly group of Gay Daddies, admirers and friends aboard the brand new Carnival Panorama. She'll be just 2 months old when we sail her out of her home port of Los Angeles to the sunny Mexican Riviera. You'll enjoy a few days at sea on the glorious Pacific, and several days exploring Mexican culture, food, history, and resorts along the coast.
Your adventure starts on Leap Year Day - February 29, 2020 - as you sail out of Los Angeles on Carnival's newest ship: the Panorama. Scheduled for her maiden voyage just 2 months earlier, you'll get the benefit of a brand new, exciting ship, but one that's sailed a few times... so the kinks will have been ironed out already.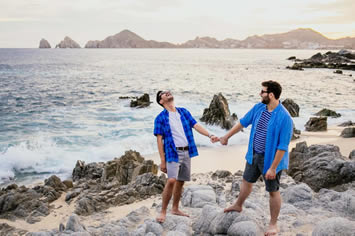 So close, yet so deliciously far. Mexico might be right down there, but it exists in another world entirely. Experience a whole enchilada's worth of rich culture and fun on a cruise to Mexico. Each port — including favorites Cozumel, Cabo San Lucas and Puerto Vallarta — contributes its own distinct local flavor to the mix. Whether your Mexico cruise style is west-coast Riviera with its Pacific charm, east-coast Caribbean and its island mojo… or perhaps Baja and its out-of-this-world coastal scenery, you'll find Mexico central to a great vacation.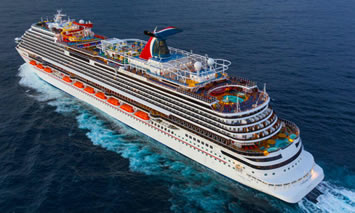 Your Ship - Carnival Cruise Lines Brand New Carnival Panorama
There just isn't enough vacation time to do everything, so you go for the widest variety, make the most of the moments... and above all, try to have the most fun whenever possible. All of you with the heads nodding, hands raised, folks who just stood up and cheered at the office — you're Carnival Panorama's people! Carnival's next ship is packing all the best, most delicious fun from her sister ships Carnival Vista and Carnival Horizon, but still manages to stand out. Carnival Panorama will sail from Long Beach, California — Carnival's first brand-new ship to grace the port in 20 years! This means L.A. style for sure, but this ship visits top spots across Mexico's postcard-perfect Pacific coast: names like Puerto Vallarta, Cabo San Lucas and more!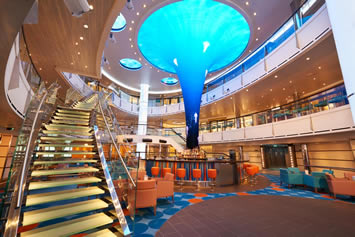 The third in Carnival's award winning Vista class of ships, the Panorama features everything new and improved—from great new restaurants (don't worry, Guy's Burger Joint will be there, too!) to dramatic entertainment venues, from more cabin class options to thrilling new activities, this ship is sure to wow you! And of course, Serenity - the adult-only pool deck will be there—bigger than ever.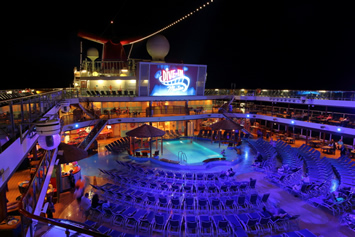 You'll be entertained from the moment you step on board to the moment you leave. After all, where else can you ride a bike in the air around a cruise ship? Well, on Carnival Panorama you can take a spin on the SkyRide – and enjoy the most incredible view of the ship and sparkling blue sea below you. You can also race down waterslides, catch a movie in the IMAX theatre, lip sync your heart out, and so much more.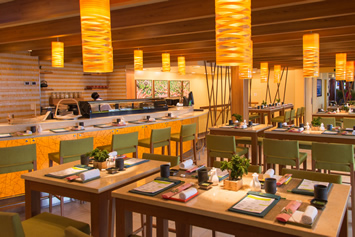 Once you've worked up an appetite, grab a bite to eat at the numerous restaurants aboard Carnival Panorama. If you're in the mood for authentic BBQ, you have to check out Guy's Pig & Anchor Bar-B-Que Smokehouse | Brewhouse, created from the partnership with celebrity chef Guy Fieri. If you're looking for something a little more theatrical, then Bonsai Teppanyaki is the perfect place for you. Grab fresh tacos and burritos from BlueIguana Cantina or check out what's on the menu in the main dining hall. No matter where you go – you are guaranteed a great meal.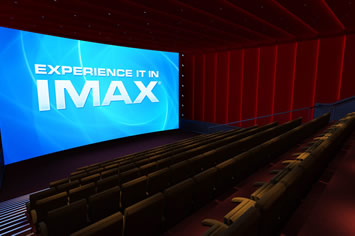 Exclusive extras for our group only
• Let's Cruise Away Welcome Aboard Cocktail Party (with free cocktails!)—come meet your fellow travelers and friends in a warm, welcoming, and casual atmosphere. Play our fun mingling/get-to-know-you activity, and start forging friendships that will last a lifetime.
• Free Welcome Aboard gift for each guest
• Onboard Host/Cruise Director—We'll be there to make sure you have a great vacation. Our colleagues will resolve any issues that may arise, answer questions, and help you enjoy your cruise to the utmost. We'll coordinate and host activities and parties each day—all of which are optional (it's your vacation: pick and choose what you want to be a part of).
• Exclusive excursions just for our group
• Special Daddy group activities on board (card games, trivia contests, happy hours, parties, etc.)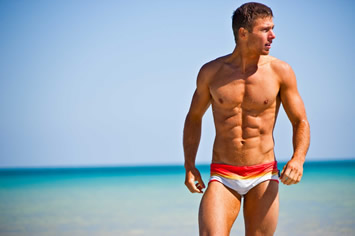 Mexican Riviera Daddy Cruise 2020 Itinerary


Date

Port

Arrive

Depart

29 Feb
Los Angeles (Long Beach), California, US
4:30 PM
01 Mar

Fun Day at Sea!

02 Mar
Cabo San Lucas, Mexico
10 AM
7 PM
03 Mar
Mazatlan, Mexico
8 AM
5 PM

04 Mar

Puerto Vallarta, Mexico
8 AM
8 PM
05 Mar

Fun Day at Sea!

06 Mar

Fun Day at Sea!

07 Mar
Los Angeles (Long Beach), California, US
9 AM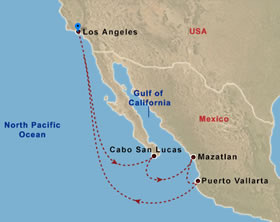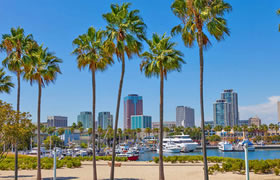 Los Angeles (Long Beach), California
Just 50 years after Columbus discovered America, Cabrillo and his crew of explorers anchored off the present site of Long Beach. Vast clouds of smoke were rolling high in the sky from burning grass and brush ashore where the native Indians were conducting one of their periodic rabbit drives. Cabrillo named the area Bahia de los Fumos - the Bay of Smokes. The first modern identity for Long Beach began with the sprawling rancho awarded Manuel Nieto in 1784. Time and descendants divided the old Spanish Land Grant until the bulk of what is now Long Beach was contained in two ranchos, Los Cerritos and Los Alamitos.
Our itinerary is a perfect blend of connecting, relaxing, and having fun together. Shortly after sailing out of L.A., we gather for a hosted Meet-n-Greet Party where you'll meet your fellow cruisers and start making new friends right away. Dinner with the whole group is next (we'll have a whole section of the dining room reserved just for our group), followed by dancing, a show, or whatever you want to do—it's your vacation!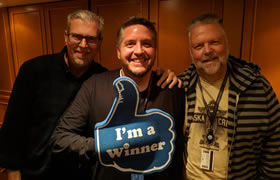 Fun Day at Sea!
Take all day to relax, unwind, and get into vacation-mode. Explore the ship. Maybe lounge on your private balcony or near one of the pools. Perhaps find a quiet nook to settle in with a book. Want to be more active? Play bingo, work out at the gym, dance all night, shoot down the water slides, watch a movie, attend a cooking seminar, soak in a hot tub, watch a sunset (or a sunrise), play trivia games, ride the SkyRide, sing along at the piano bar, do some wine tasting, check your email or surf the internet, grab a snack, watch live entertainment, get lucky in the casino, indulge in a spa treatment, catch the game in the sports bar, and on and on.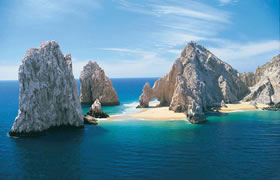 Cabo San Lucas, Mexico
Millennia ago, Cabo San Lucas was part of the Mexican mainland. Then a massive rupture of the San Andreas Fault sent the waters of the Pacific crashing into the newly formed depression, creating the Sea of Cortez and the Baja Peninsula. Lying at the very tip of Baja is Cabo San Lucas or simply "Cabo." This is one of the premier resort destinations in the Western Hemisphere. Swim the transparent waters, marvel at the wealth of marine life, relax on one of the white-sand beaches, or be more active with ocean kayaking or world-class sport fishing.
Here at the tip of the Baja Peninsula where the amazing rock formation known as Los Arcos guards the entrance to the bay lies Cabo San Lucas which was once a hideout for pirates on the lookout for trading ships. Here you can spy on a no-longer-secret underwater garden through a glass-bottom boat, flirt with a whale or sea lion, shop at a quayside bazaar, or rekindle romance at the secluded Playa del Amor.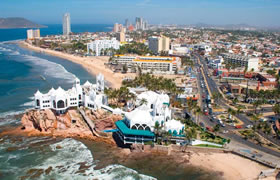 Mazatlan, Mexico
"Mazatlan" means place of the deer, and sits on a peninsula at the feet of the rugged Sierra Madre Mountains. "Ice Box Hill" divides the Pacific beaches from the broad, white-sand beaches beloved by visitors. Pacifico Brewery, founded by German immigrants, produces one of Mexico's premium beers here (and they offer tours…with free tasting!). Acapulco may be more famous, but Mazatlan has its share of dare-devils who dive into the Pacific Ocean from a rocky ledge 60 feet above the water. Thrilling to watch (and a bit scary, too). The local markets offer great Mexican crafts and other must-have bargains.
Resplendent with rich tradition and folklore, Mazatlan is said to have been frequented by pirates who left behind their buried treasure. Noted for its sparkling sand beaches and warm Pacfic waters, Mazatlan is an ideal spot to get in a swim.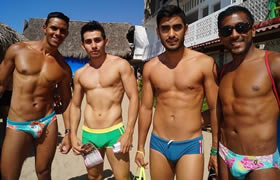 Puerto Vallarta, Mexico
Once a sleepy fishing village, Puerto Vallarta is a huge international resort, and the most gay friendly city in Mexico. Back in the early 1960s, director John Huston chose the locale to film his now famous "Night of the Iguana" with Richard Burton. Elizabeth Taylor accompanied him and…the rest is history! Great shopping, great water activities, great history, great cultural highlights and GREAT tequila—Puerto Vallarta is very near the heart of Mexico's famous tequila industry. Tequila tasting is almost a requirement of disembarkation.
Want a low key option? Hop a cab to the world famous Blue Chairs—very, very gay beach resort—for the day. We say "for the day" because you'll want to just stay, we know.