Columbus
Ship Facts
Gross Tonnage: 63,786
Length: 247 m
Beam: 32 m
Cruising Speed: 16.5 knots
Guests: 1,400
Staterooms: 775
Decks: 11
Refurbished: 2017
Registry: Bahamas
Baltic Cities & St.Petersburg Diva Lesbian Group Cruise 2021
14 nights from/to London Tilbury, United Kingdom
July 11 – 25, 2021
Cruise & Maritime Voyages Columbus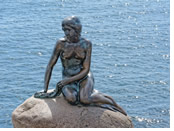 Join us on Diva hosted lesbian group cruise and visit the culture & history of the stunning Baltic Cities and the breathtaking city of St Petersburg. A voyage to the Baltic Sea is always a true adventure and this classic cruise itinerary is not to be missed. It's a wonderful opportunity to explore Scandinavian kingdoms and countries once locked firmly behind the iron curtain. With eight fascinating ports of call, including an overnight stay in St Petersburg, you'll visit culture-rich cities with awe-inspiring architecture, and also have the chance to enjoy their musical and artistic heritage.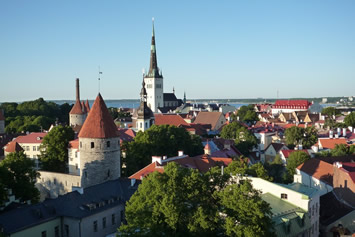 Your Diva representative will look after you from the moment you arrive to the moment you depart the ship. A holiday where gay women can meet new friends, share a fantastic cruise experience and have a wonderfully relaxing holiday whilst visiting some of the most culturally and historically rich locations in the world.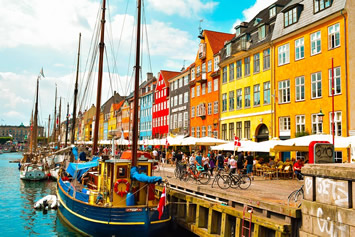 Our group will meet each day for meals; with evenings spent together either at one of our hosted events or at one of the ship's entertainment events, all at your disposal.
During the full days at sea you can join our representative for some fun activities on deck. For the remainder of your voyage the days will be taken up going ashore to explore the many sites on offer.
Please feel free to dip in and out of our events and dining times, whatever fits in best with your day.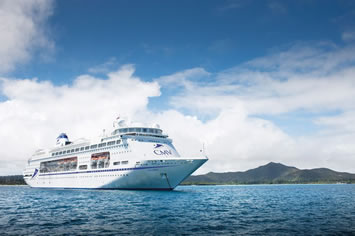 Cruise & Maritime Voyages Columbus
The impressive Columbus cruise ship joined the Cruise & Maritime fleet in June 2017. This splendid medium-sized cruise ship enjoys a sterling reputation on the British cruise market and offer the same traditional cruising style that CMV is known for. Travelling with Columbus is sure to create memories.
Combining spacious surroundings and friendly service with stylish entertainment and delicious cuisine, Columbus is the perfect choice for those looking for the ultimate experience and comfort. Offering a wide range of on-board experiences including seven different lounges and bars, two speciality coffee and tea shops, and two deck bars, this ship gives guests ample choice to tailor their leisure time around their preferences. You will never be short of amusement aboard this ship cruise, as our Dome Observatory, Nightclub and Palladium Show Lounge host nightly performances by the talented Columbus show team and renowned guest stars. There is even a large floor for ballroom dancing!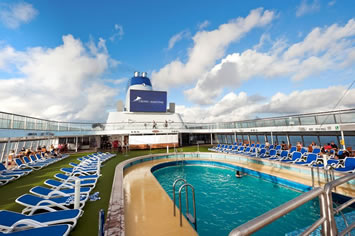 However, she still retains a feel of intimacy and personal attention when compared with the 'mega' resort style cruising lines built today. The spacious surroundings on-board mean that you'll always find a quiet retreat where you can put your feet up and simply take in the ocean views. Whether you choose to seek sanctuary with a good book in the library, get creative in the new Crafter's Studio, get energised at the fully-equipped gym or unwind with a relaxing massage, 'me-time' doesn't get better than this.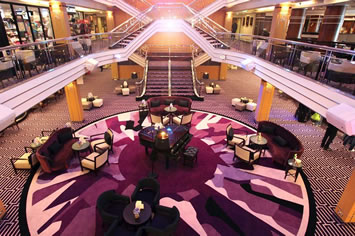 At 63,786 GRT (Gross Registered Tonnage), with a draft of 8.20 metres and overall length of nearly 250 metres, Columbus was purpose-built for deep sea ocean cruising, which we believe makes it ideally suited to the type of exciting scenic cruise programme we operate. She underwent an extensive refit in August 2015 and was upgraded further before the start of her Cruise and Maritime fleet maiden season.
Columbus has 775 passenger cabins including 64 deluxe balcony cabins and junior suites, which have been specially designed for customers who have been requesting more balcony accommodation. Each cabin is fitted with high-quality furnishings and facilities, so you can truly relax at the end of each day of discovery.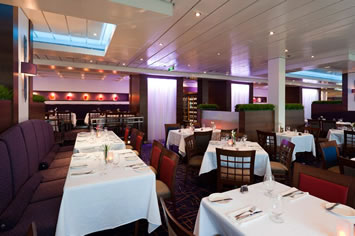 Restaurants
At the Waterfront Restaurant you can opt for a full English breakfast, savour a leisurely lunch and enjoy a delightful five course dinner. Breakfasts and lunches are generally served on an open seating basis. However, two fixed time sittings are operated for dinner when your attentive waiting staff will welcome you each evening. Perhaps opt to dine at the Fusion or Grill speciality restaurants or sample the delights of a sumptuous dinner at the 'Chef's Table'. If you prefer something more casual, the Plantation Bistro is open every day for buffet style breakfast, lunches and dinner, and when the weather is fine, the Alfresco Grill beckons.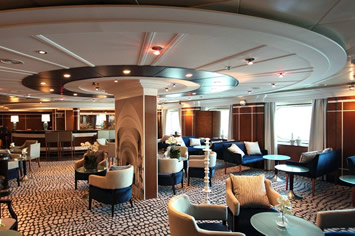 Lounges & Bars
Columbus offers a choice of seven different lounges and bars including the Captain's Club and Casino, Connexions, Raffles and Taverners Pub. There are also two speciality coffee and tea shops plus two deck bars. And, the spacious surroundings on board Columbus mean there is always a quiet corner to relax.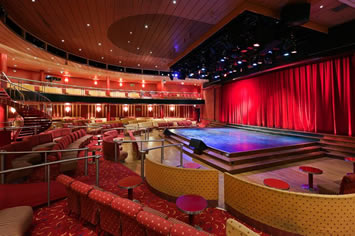 Entertainment
There are six entertainment venues including the impressive three-decked central Atrium, Dome Observatory & Nightclub and two-decked tiered Palladium Show Lounge where the talented Columbus show team and guest acts will perform for your enjoyment. The Palladium's retractable stage provides a large floor for Ballroom dancing.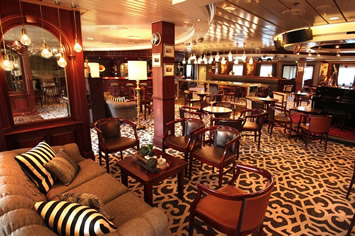 Other Facilities
The maritime themed Columbus Observation Lounge affords fine ocean views and a place to truly relax with a good book. Trumps & Aces is a new dedicated bridge and card room seating up to 100 guests complimented with a separate Library. A new Crafter's Studio will meet the growing demand for arts and crafts.
Work off a few pounds in the fully equipped gym and book yourself in for a relaxing massage or beauty treatment in the well-appointed Jade Wellness Centre. And, for a spot of retail therapy, there is a fine selection of shops at the central Atrium.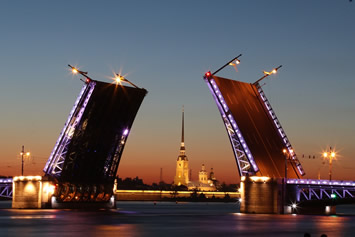 Included in your cruise package
• Diva representative throughout your cruise
• Diva hosted events exclusive to our guests including welcome drinks party, quiz night, deck & pool games + more
• Group breakfasts, lunch & dinner
• Cruise & Maritime's full evening entertainment programme at your disposal
• 14 nights full board accommodation
• Afternoon teas and late night snacks
• Captain's Cocktail Party
• Self service tea & coffee (6am to midnight)
• Big show entertainment, cabarets and classical interludes
• Daytime activities and leisure facilities
• Cruise & Maritime's guest speakers and arts & crafts
• Porterage of luggage, port to cabin
• Total financial protection through our ATOL bonding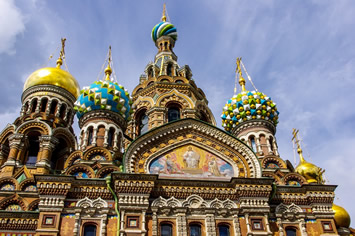 Baltic Cities & St Petersburg
Lesbian Group Cruise Itinerary


Date

Port

Arrive

Depart

11 July
London Tilbury, United Kingdom
4 PM
12 July
Rotterdam, Netherlands
8 AM
5 PM
13 July

A Day at Sea!

14 July
Copenhagen, Denmark
8 AM
3:30 PM

15 July

Warnemunde (Berlin), Germany
8 AM
9:30 PM
16 July

A Day at Sea!

17 July

Helsinki, Finland
11:30 AM
6 PM
18 July
St.Petersburg, Russia
7 AM

19 July

St.Petersburg, Russia
7 PM
20 July
Tallinn, Estonia
8:30 AM
4 PM

21 July

Stockholm, Sweden
9 AM
2 PM
22 July

A Day at Sea!

23 July

Aarhus, Denmark
8 AM
1 PM
24 July

A Day at Sea!

25 July

London Tilbury, United Kingdom
9 AM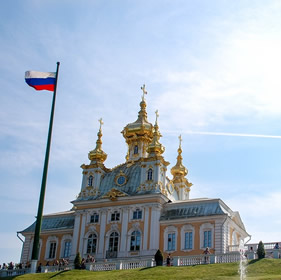 In the event of adverse weather/sea conditions that prevent the ship from calling at one of the scheduled ports, alternative arrangements will be made where possible.
Day 1 - London Tilbury, United Kingdom
The London Cruise Terminal at Tilbury, Essex is situated on the River Thames just 25 miles east of London. Approximate journey times in good traffic conditions from central London and London City Airport is one hour, from London Gatwick Airport and from London Stansted Airport is one hour fifteen minutes and from London Heathrow allow two hours.
Your Diva representative will meet you at the Cruise Port and get everyone checked in and to their cabins. There will be free time to explore the ship before we meet on deck as we set sail for the open waters. For those who have never cruised before it really is a lovely experience watching the ship leave port and head into open water.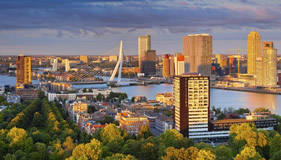 Day 2 - Rotterdam, Netherlands
Rotterdam is divided north and south by the River Nieuwe Maas with the city centre located on the northern bank of the River. Built mostly behind dykes, large parts of Rotterdam are below sea level. There is a whole host of attractions - a city of modern architecture and delightful culture. Over the centuries, Rotterdam has grown from a fishing village into an international centre of trade. From Rotterdam choose to take an optional tour to Delft & The Hague or the UNESCO World Heritage site Kinderdijk.
Day 4 - Copenhagen, Denmark
The largest city in Scandinavia, capital of Denmark for over 600 years and home to the world's oldest monarchy, Copenhagen is the most charming of Baltic cities. Beautiful parks and gardens, attractive 17th and 18th century buildings, grand castles and the elegant Amalienborg Palace – home to the reigning Queen Margrethe II, grace the city that is laced with a labyrinth of winding canals. Cafes and restaurants spill out of brightly coloured townhouses onto the cobblestone streets in historic Nyhavn. The atmospheric waterfront area is a popular meeting place along with the world's oldest entertainment park Tivoli Gardens.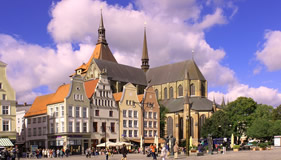 Day 5 - Warnemunde / Rostock (Berlin), Germany
Rostock, on the banks of river Warnow, is bursting with architectural testimony of its grand Hanseatic history: Once an important member of the Hanseatic League, the port and university city is still the hub of Mecklenburg-Vorpommern. The colourful cultural life, the traditional pubs and several miles of shopping precincts, sporting and concert events, and the extensive zoo, provide entertainment and diversity all year round. Rostock's »prettiest daughter«, is the seaside resort of Warnemünde. Once a poor fishing village, the exquisite sand and wide beach attracted many visitors, and the area changed into an elegant seaside resort and health spa in the 19th century – and still is.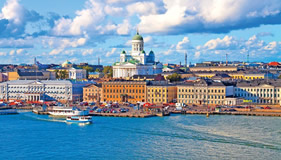 Day 7 - Helsinki, Finland
Finland's capital is a vibrant, modern city, yet very much in harmony with the surrounding nature. Its centrepiece is the majestic Senate Square lined with elegant neo-classical buildings and the impressive Lutheran Cathedral with white Corinthian columns and five green cupolas. A striking exception to Helsinki's general architectural style is the Russian Orthodox, onion-domed Uspenski Cathedral, which stands on a hill at the end of Market Square and dominates the city skyline. Built into solid rock Temppeliaukio Church is also somewhat unusual. Museums are plentiful with the National Museum of Finland, the Museum of Contemporary Art and Design Museum amongst the most notable.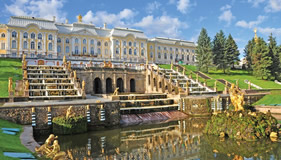 Days 8 & 9 - St.Petersburg, Russia
Peter the Great founded St. Petersburg in 1703 as his 'Window on the West'. Drawing inspiration from Europe, the Russian Tsar and his successors created an extraordinary city on the banks of the River Neva with opulent palaces, ornate churches and splendid parks all part of the supremely elegant architectural ensemble. The magnificent Hermitage and its priceless treasures of art, grandeur of Catherine's Palace at Pushkin and gilded fountains in the gardens at Peterhof illustrate the lavish lifestyle of Russia's former ruling elite. The birthplace of Russian ballet, St. Petersburg is the perfect place to take in the performing arts.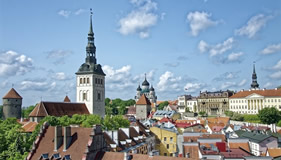 Day 10 - Tallinn, Estonia
Estonia's capital is a fascinating mix of Scandinavian sleek, Soviet-era concrete and medieval Hanseatic city. Tumbling down Toompea Hill, the historic Old Town is a maze of narrow, cobblestone streets and alleyways, turrets and spires. Wrapped within the original medieval wall, which is studded with imaginatively named towers, the Castle, onion-domed Alexander Nevsky Cathedral, Town Hall Square and Gothic Town Hall survive along with the aura of the 14th and 15th centuries. Just outside the city Rocca al Mare is an open-air museum of Estonia's rural architecture from the 18th to the 20th centuries.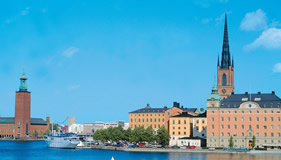 Day 11 - Stockholm, Sweden
Approached through an archipelago of some 24,000 islands and islets, Sweden's stately and spacious capital is itself built on 14 islands connected by some 50 bridges. Founded in 1252, Stockholm grew up around Gamla Stan. The charming Old Town is a maze of medieval alleys and tiny lanes lined with 16th century buildings some of which feature wrought-iron signs symbolising ancient craft workers' guilds. A delightful mix of parkland and forest, Royal Djurgården is Stockholm's city park. The island is home to the magnificent Vasa Museum housing a salvaged 17th century Swedish warship that sunk on its maiden voyage.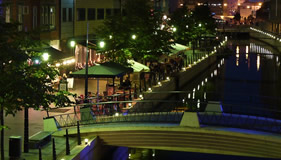 Day 13 - Aarhus, Denmark
In Aarhus, Denmark's second largest city, you are met by a vibrant, easy-going and dynamic atmosphere. Discover world-class museums, a diverse gastronomic scene and nature right at your doorstep. In the narrow, cobblestone streets of the historical Latin Quarter, you will find a cosy atmosphere, and a mix of boutique shops, designer stores and artware shops giving the perfect and most charming setting for shopping.
Day 15 - London Tilbury, United Kingdom
The London Cruise Terminal at Tilbury, Essex is situated on the River Thames just 25 miles east of London.
Our representative will meet everyone for breakfast for our final goodbyes and to ensure you get off in time to catch your transport home.
Cruise and Maritime Voyages offer a special coach service exclusively for passengers between London Victoria Coach station and London Cruise Terminal on sailing days. This must be pre-booked.
The London Cruise Terminal is served by Tilbury Town train station.
The train station is about a mile away from the terminal and only a few minutes by taxi. Rail Easy can assist with train timings and bookings at Rail Easy website.