Carnival Vista
Ship Facts
Gross Tonnage: 133,500
Length: 1,055 ft
Beam: 158 ft
Cruising Speed: 23 knots
Guests: 3,934
Crew: 1,450
Passenger Decks: 15
Ships Registry: Panama
Krewe de Queens - Mardi Gras Gay Group Cruise 2020
7 nights from/to Galveston, Texas
February 22 – 29, 2020
Carnival Cruise Lines Carnival Vista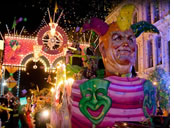 Join Gay Galveston Cruises for our Krewe de Queens - Mardi Gras 2020 gay group cruise aboard Carnival's Carnival Vista
departing from Galveston, Texas. You know what they say, Bigger is Better! So for 2020, we're jumping ship to the Carnival Vista Carnival's BIGGEST! This 7-day cruise makes stops in Cozumel (Mexico), Grand Cayman & Ocho Rios (Jamaica). Expect a one-of-a-kind experience celebrating all the sin that is Mardi Gras Plus spectacular drag shows during the cruise.
Picture yourself on beautiful stretches of pure white sand, beside turquoise waters filled with tropical fish, listening to calypso rhythms under sun-soaked skies. Round off the day with a rum punch on the beach, taking in the breath-taking views.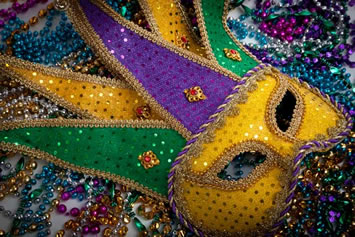 We're going even bigger in 2020 by taking Mardi Gras to Havana! We've blocked ALL the Havana Cabins on the Carnival Vista. The Havana Experience Cabins feature a tropics-inspired decor, private outdoor patio cabanas, and exclusive access to the Havana Pool. Picture yourself enjoying the sun by pool! Don't stay home in the snow!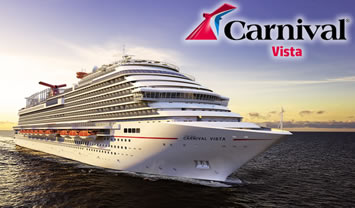 Carnival Cruise Lines Carnival Vista
The Carnival Vista
is Carnival's biggest cruise ship! She has delivers a truly unique experience at sea. Let's start with outdoor fun. You can't help but have your eye caught by - wait, are those flying bicycles? Pretty much! SkyRide at SportSquare is a twin-track suspended bike course - strap in and race around for the win or just cruise for great views. At Havana Bar & Pool you'll find an island retreat that evokes classic Cuban-style lounging with an emphasis on style… and on views, and on traditional cocktails!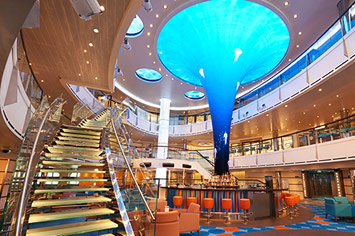 Carnival WaterWorks is packed to the gills with wet ways to get-a-splashin', including Kaleid-O-Slide which adds funky light and color effects to the usual "speed-n-splash" story. If you can't get enough Guy Fieri, we invite you to try at Guy's Burger Joint and Guy's Pig & Anchor Smokehouse. Rounding out this ship's sunlight highlights is Serenity Adult-Only Retreat, the low-key grown-up spot that's more lounging and hot tubs than action and adventure.
Indoors, things are every bit as cool. Take RedFrog Pub & Brewery for example - yes, you read right, the latest incarnation of our Caribbean-cool pub has a fully-functional onboard brewery that produces exclusive craft beers you can enjoy just feet from the brewing kettle. If you do seafood, you'll want to direct your appetite to Bonsai Sushi or the seaside Seafood Shack, while JiJi Asian kitchen and Cucina del Capitano are prepared to satisfy cuisine-specific cravings.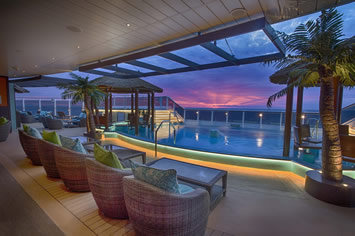 On the stateroom side, Carnival Vista adds two new types of rooms to the mix: Family Harbor is a special area reserved for families and features a private 24-hour lounge and concierge service. All Havana staterooms and suites are located just off the Havana Bar & Pool and feature a unique tropical décor, while Havana Cabanas add a patio with hammock chair!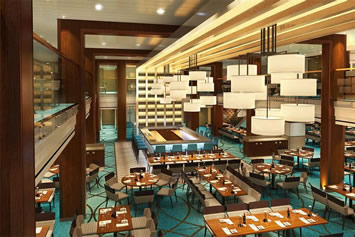 One last thing you should know: on Carnival Vista more onboard places than ever before span the indoors and outdoors - so whether you set the thermostat to "cool-and-crisp" or "sea-breezy perfection" you'll enjoy your kind of Caribbean comfort on Carnival Vista.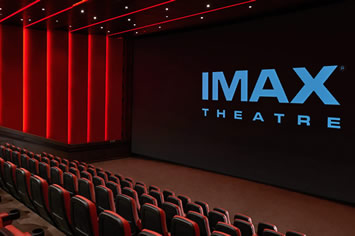 What's Included
Exclusive Events
• Two spectacular drag shows during the cruise; one each sea day.
• Meet-ups each day around the ship at different venues.
• We will all be seated in one large section for dinners in the main dining room.
• Your cabin
• All food, including room service, Guy's Burger Joint, Blue Iguana Cantina (like Chipotle), Lido Deck buffet, Pizzeria, Deli, and the ICE CREAM machine!
• Access to our Exclusive Events.
• Coffee, tea, lemonade, juices, and water.
• Broadway-style shows performed by the ship's entertainers.
• All activities on the ship such as the waterslides, SkyRide Bikes, sports court, karaoke, nightclub, Punchliner Comedy Club, Movies under the stars, pools, and adults-only Serenity Deck.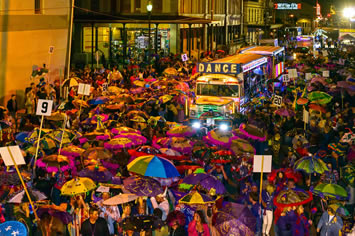 Krewe de Queens
Mardi Gras 2020 Cruise Itinerary


Date

Port

Arrive

Depart

22 Feb
Galveston, Texas, US
4 PM
23 Feb

A Day at Sea!

24 Feb
Cozumel, Mexico
7 AM
3 PM
25 Feb
Grand Cayman, Cayman Islands
9 AM
5 PM

26 Feb

Ocho Rios, Jamaica
8 AM
4 PM
27 Feb

A Day at Sea!

28 Feb

A Day at Sea!

29 Feb
Galveston, Texas, US
8 AM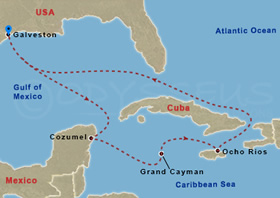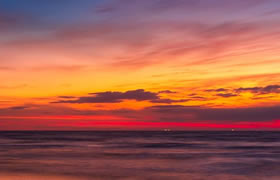 Galveston, Texas
Founded in 1836 and located in the Gulf of Mexico, historic Galveston is a semi-tropical barrier island. Only 39 miles long and 2.5 miles wide, it lies 50 miles southwest of Houston. Long known for its miles of sandy beaches and Gulf seafood, today Galveston is also recognized for its treasure trove of Victorian architecture and one of the most vigorous historic preservation programs in the country.
Galveston has a way of enticing visitors to linger longer. A delightful destination, this island offers sandy beaches, boutiques and top-notch dining. Take a carriage ride through the Historic District or wander the Strand District.
Discover the giant pyramids at Moody Gardens in Galveston, Texas, designed to educate visitors about the rainforest and oceans. Test your mettle on the thrilling high ropes or have fun in the amusement park. Swim, bird watch, hike, bike or relax in the Galveston Island State Park, with its unspoilt beaches and nature trails. Galveston Island has 14 museums, including the Ocean Star Offshore Drilling Rig and Museum.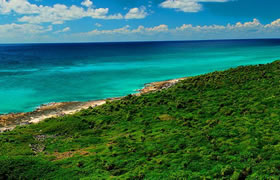 Cozumel, Mexico
Cozumel features great diving, snorkeling and beaches, marine-life encounters, botanical gardens, trails and shopping in the town of San Miguel. The nearby mainland is home to Tulum, Mayan cliffside ruins overlooking the Caribbean. Drive your own mini submarine, snorkel on world famous reefs or see the colourful underwater world by glass bottomed boat in lovely Cozumel, on the Caribbean coast of Mexico. There are fascinating Mayan ruins to explore too and abundant wildlife, including brightly-hued tropical birds. Look out for dolphins, manatees and sea turtles in the lovely lagoon and underwater caverns of the Chankanaab eco-park.
Scuba divers are spoiled with a dozen dramatic dives from the Palancar Canyon to the Santa Rosa wall. But a dive in the deep is not the only way to get your feet wet. Swim with dolphins at Dolphinaris, paddle in clear kayaks, snorkel coral reefs or enjoy Cozumel's miles of beaches.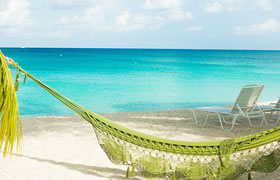 Grand Cayman, Cayman Islands
Discovered by Columbus in 1503, these islands are a popular resort and British Crown Colony that still provides travelers with unspoiled beauty. As a destination known for its superb diving opportunites, the Caymans are home to unforgettable ship- wrecks, brilliantly colored fish and Caribbean-clear water.
Experience a once-in-a-lifetime adventure: snorkeling with stingrays at Stingray City Sandbar. These relatively tame creatures will swim right into your arms and eat from your hand. They have velvety soft skin and love to have their bellies rubbed. Despite their frightening name, they are very gentle and won't hurt you as long as you stay away from their tails.
The Blow Holes are an amazing natural wonder. These geologic formations on Grand Cayman provide a wonderful photo opportunity. Waves crash on to rocks, forcing water into caverns and sending geysers shooting up through the ironshore. At the Cayman Island Turtle Farm you can see turtles in various stages of growth, and some can be picked up from the tanks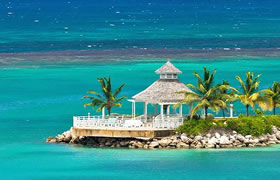 Ocho Rios, Jamaica
Located on Jamaica's North Coast in the Parish of St. Ann, Ocho Rios offers breathtaking sights and exhilarating adventures for visitors of all ages. In the last twenty years, "Ochee", as it is known by the locals, has grown from a small, sleepy, fishing village into a world class tourist destination. With a deep water pier that can hold up to three cruise ships, allowing for easy disembarkation, Ocho Rios has become Jamaica's premier cruise port.
Just west of downtown Ocho Rios, you'll discover one of Jamaica's most famous waterfalls - Dunn's River Falls. The cool mountain waters plunge 600 feet to smooth limestone beds, then stream under the roadway before mingling with the turquoise Caribbean Sea. Whether you climb the falls or swim in the chilly eddies on the ocean side, you're sure to remember this place.
Guests: 3,934 • Gross Tonnage: 133,500 • Length: 1,055' • Beam: 158' • Cruising Speed: 23 knots • Crew: 1,450

Krewe de Queens - Mardi Gras Gay Group Cruise 2020 Rates

Havana Cabana Suite
You could call the Havana Cabana Suite the crème de la crème… but that's French. So here's your Spanish lesson for today: la habitación mejor. In "the best room" you'll find all the luxury of a suite, all decked out in Cuba-inspired decor. Outside your Havana Cabana Suite lies a private lounging area with your own deck chairs and hammock, plus exclusive daytime access to Havana Pool area... not to mention amenities like VIP check-in, a walk-in closet, and a bathroom with one luxurious rain shower.
$ 2,229

Havana Premium Vista Balcony Stateroom
Since no other one will do, we'll go ahead and invent a Spanish word to describe the Havana Premium Vista Balcony stateroom: balconissimo. In this 'balconiest' of Havana staterooms, you'll find classic old-time Cuban decor that's practically overflowing with flavor. And outside — oh, that balcony! — it wraps around for maximum coverage, and the most sea-breezed private lounging area. For a mid-day change of scenery, you'll also have exclusive daytime access to the Havana Pool area.


Havana Aft-View Extended Balcony Stateroom
For a stateroom with that classic Havana decor larger balcony and a great view, just look back. A Havana Aft-View Extended Balcony puts you in the rear of the ship, prime location already for enjoying a view of the sea and the ship's wake as you sail along... but perhaps even more so thanks to the larger balcony. And let's not forget about all that Havana flavor — both in-room and out — with exclusive daytime access to the Havana Pool area.
$ 1,570

Havana Premium Balcony Stateroom
There's more to a Havana Premium Balcony stateroom than just the extra outdoor space for staring out at the ocean. A view like this is entertaining, and this balcony is designed for sharing it. Invite someone special to come along and share the comfy interior as well, featuring classic Havana decor and exclusive daytime access to the Havana Pool area.
$ 1,630

Havana Cabana Lanai Balcony Stateroom
There are amenities by the handful in this Havana-flavored stateroom, but the one that'll excite you most of all is likely to be this: Havana Cabana staterooms come with an outdoor patio — complete with your own loungy deck chairs — right outside your room. They also feature Cuba-inspired decor, exclusive daytime access to Havana Pool area and loads of sunlight with floor-to-ceiling window, but like we said... your very own deck chairs!
$ 1,550

Havana Interior Stateroom
For a stateroom with extra sabor — for not a lot of dinero — check out a Havana Interior stateroom. You'll find yours flavorfully decked out in Old Havana style… patterned after a place that certainly wasn't lacking any. And like we said, you'll find it for a great price. Aside from the good looks, this room includes exclusive daytime access to the Havana Pool area.
$ 1,101

All prices are per person, occupancy selected, and include all meals, accommodations and entertainment!

Taxes & charges of $54 pp ($104 for Suites), Gratuities of $ 96 pp and optional insurance are additional.

Cruise fare includes $50 per person Entertainment charge to help bring you the amazing performers.

Current rates may be lower or higher than rates as listed above based on current promotions and availability of cabins at the time of booking. An agent will apprise you of any changes, available pricing promotions and cabin options specific to your interests before moving forward with any booking or charging of your credit card.

First deposit of $300 per person ($350 for Suites) is required upon booking. Balance payment is due December 6, 2019

Optional shore excursions will be offered.

Prices are cruise only and DO NOT INCLUDE return airfare! Please ask for airfare add-ons back to your home city.

Fares are subject to availability and may change without prior notice.

Also included are the traditional Galveston Gay Cruise activities, subject to minimum participation. To enjoy Gay Group functions and excursions you must reserve room with us.

Please ask for further details.

Special Airfares








Pre-Cruise Hotels







Post-Cruise Hotel