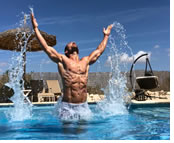 Come and experience this new joint venture with Spain Seven Degrees and Guapo Finca. Come look after your body and soul during these 5 days of sports, organic food, yoga, and gay sex workshops. The sexual education is really important. Just let your imagination flow with this amazing 4 talks and workshops: The essence of Tantra, Tantric massage and the activation of the 4 elements.
We have chosen a stunning location in a villa in front of the Mediterranean sea in Mallorca to provide the best atmosphere for this unforgettable experience.
This trip will compose of a fantastic group of gay men from all over the world; we have set the maximum capacity at 10 people in order to ensure that you will have the best experience.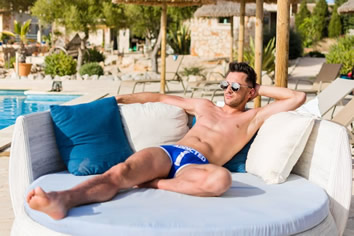 These memorable 5 days were made to help you find your inner peace, eat the best organic and detox food, educate yourself during sex workshops and talks.
Enjoy yourself during the sessions of fitness sports, pilates, yoga, sex workshops, massages, sunsets, walks at a wild beach and sailing. Everything done will be surrounded by Mediterranean taste.
Healthy nutrition is central to our program, but we do not use extreme nutritional philosophy. Our Mediterranean nature and way of life will be at the forefront of our culinary proposal with ecological and local products.
We have an assortment of professional teachers ready to assist you during morning yoga, sunset pool Pilates and a huge variety of workouts.Be ready to improve your sexual health with our sex workshops: Tantric sex, Gay Kama sutra, and a few surprises...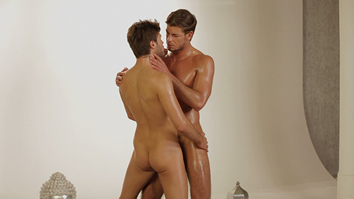 1. The essence of Tantra (2 hours)
This workshop is dedicated to knowing and experiencing the essence of Tantra. It will begin with a brief introduction of Tantra as a path that brings awareness to all areas of our life, the Tantra is a way to awaken to our true essence. Awareness. Love. First we will experience individually through bioenergetics with different techniques of breathing and movement of the body to connect with this state and let ourselves fall into this relaxation in the heart.
Then we will connect this inner state with the outside through meditations in pairs coordinating the breathing and the power of the look. Learning to connect with others from that authenticity of your present moment, learning to embrace your reality and that of the other creating true intimacy.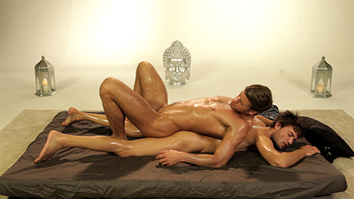 2. Activation of the 4 elements: and how sexuality is expressed in each chakra (2 hours)
The human being is an energy system as well as physical, mental and emotional. In the energy plan we have "7 chakras" or energy centers. Each of them related to one of the four elements (earth, water, fire, air) and concrete emotions (fear / confidence / sadness / inspiration / enthusiasm / anger).
In this workshop we will learn how to make love connecting with each of these energy centers but there will be no explicit sexuality. What does it mean to live my sexuality from each of my chakras? There will be a theoretical part sustained by a practice activating with music and physical exercises the energy of the four elements in us and sharing through dance and a final circle, as we feel in each of them, where our connection and our blockages are , letting us see. We will learn the importance of connecting with all our energy sources, the variety of expressions that this energy brings to our sexual practices and how to fully integrate and live your sexuality, loving and enjoying yourself as you are.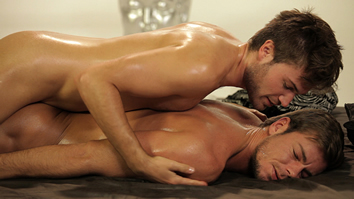 3. Ritual of devotion and initiation to tantric massage (2 hours)
The purpose of this workshop is to learn to look and be seen, touch and be touched to be, from heart to heart, from God to God . We are accustomed to looking at our body and the bodies of others through fixed images cultivated throughout our lives with which we find ourselves imprisoned when experiencing something new, something more enriching, something more divine. Through a ritual of devotion to the body of the other we allow ourselves to expand our vision and sensitivity and finally connect with our essence and that of the other honoring their divinity.
The workshop ends with an initiation to tantric massage: We touch and touch others in a hurry, trying to give ourselves and give pleasure quickly and in a structured way without listening to the real need of the present moment. What would happen if we put aside all we have learned giving and receiving and open ourselves to the magic of a journey into the unknown? What would it be like to touch and be touched by the hands of God? With this ritual we experience the magic of touch without intention opening us not only to pleasure but to the mystery of giving and receiving a much larger gift.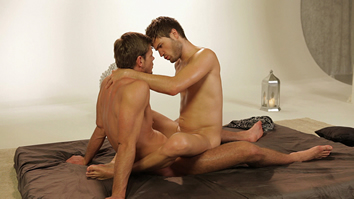 4. Kamasutra massage for single and partnerships (2 hours)
Body perception, active and quiet meditations help to let go of everyday life, and joining with oneself and one partner in the group of like-minded men.
Sequences of touch and massage brings you in contact and build up an intimate gathering. The whole body will be touched: chest, abdomen, legs, head, hands and feet, including genitals, anus and testicles.
Section by section various love positions flow into the massage, to which the Kamasutra – Kama the love and Sutra the teaching – instructs and inspires.
Exercises and movement sequences from yoga increase the mobility, flexibility and the ability to love of your body. Silence, meditation, conversations and sharing round off the workshop and provide ideas how the experiences can be cultivated and intensified in the daily routine, and allow what is happening to us in the present moment and to express it, to let go of our fears, limiting beliefs and finally to access the truth of our essence.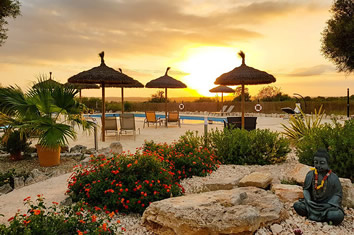 Day 1 - Arrival to Guapo Finca, Mallorca
• Arrival to Guapo Finca, Santanyi, Mallorca
• 1:00 pm: Mediterranean cuisine welcome lunch (depending on your arrival time)
• 5:00 pm: Tantra workshop 1
• 8:00 pm: Welcome Dinner
Day 2 - Morning meditation & Tantra
• 7:45 am: Morning meditation and sun salutation yoga in front of the beach
• 8:30 am: Delightful and healthy organic breakfast
• 11 am: Fitness session 1
• 5:00 pm Tantra workshop 2
Day 3 - Morning meditation & Tantra
• 7:45 am: Morning meditation and sun salutation yoga in front of the beach
• 8:30 am: Delightful and healthy organic breakfast
• 11:00 am: Fitness session 2
• 5:00 pm: Tantra workshop 3
Day 4 - Morning meditation & Tantra
• 7:45 am: Morning meditation and sun salutation yoga in front of the beach
• 8:30 am: Delightful and healthy organic breakfast
• 11:00 am: Fitness session 3
• 12:00 pm / 1:00 pm / 2:00 pm / 3:00pm: Massage (booking needed)
• 5:00 pm: Tantra workshop 4
• 8:00pm: Farewell Dinner
Day 5 - Departure
• 7:45 am: Morning meditation and sun salutation yoga in front of the beach
• 8:30 am: Delightful and healthy organic breakfast
• Private transfer to the airport