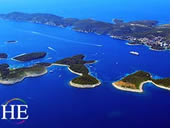 Explore the gorgeous South Adriatic Sea and islands with HE Travel. We'll cruise aboard our partner's supreme 31 passenger ship Adriatic Queen with all main deck cabins. Beginning in Dubrovnik, we make our way to several remote islands, including Mljet, Korcula, Hvar, and Brac. The views are stunning from the boat and from the land. While ashore, our group will explore unique settings, enjoy countryside vineyards and sip on the local wines. We'll have time to stroll through the port towns and peek inside old-world shops.
We'll explore the islands by foot and kayaks to give us the local perspective of these quaint island towns. When we rejoin our ship, don't forget to take a dip in the Adriatic Sea's refreshing cool blue water, before continuing the magic of Croatian Cruising.
Croatia is the Mediterranean destination to see – with its blend of great food and delicious wine, its rugged and dramatic Adriatic coastline, the translucent purity of its sea, and the generally easygoing attitude of the locals themselves. These pearls of the South Adriatic will leave you with an abundance of memories as we visit Dubrovnik, the lakes of Mljet island, Golden Cape and the most beautiful beach located on Brac Island. It is had to believe that this country was once a war zone almost two decades ago. Croatia is a well established safe, independent and tourist-friendly country.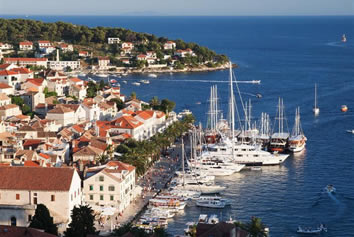 • Explore the historic city of Dubrovnik
• Cruise the Adriatic Sea while island hopping
• See Diocletian's Palace, a UNESCO Heritage Site
• Enjoy the island of Hvar, one of Croatia's Harbour towns
• Swim at Croatia's most famous beach, Zlatni Rat
• Kayak to a gay nude beach on Lokrum Island
• Hike through Mljet's national park
• Zipline through the mountains and over a gorgeous river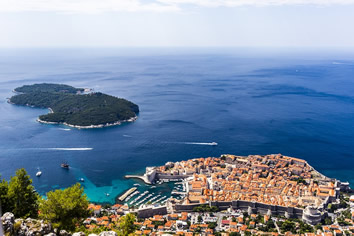 Day 1 - Arrival and Relax in Dubrovnik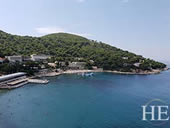 We arrive in Dubrovnik, one of the most attractive cities of the Mediterranean, the center of contemporary cultural and tourist events with unique political and cultural history.
After a long day of traveling for most, kick back and enjoy your scenic transfer from the airport to your hotel. Check-in and take the rest of the day to rest up and enjoy one of the most exquisite hotels in the area. Relax poolside, at the beach, in the spa, hit the gym or explore the city.
Day 2 - All aboard and Kayaking to Clothing Optional Beach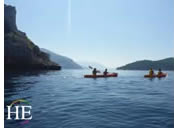 Today we will have a transfer to our boat and then set out to discover Dubrovnik – the Pearl of the Adriatic.
It is time for some adventure as we head out in our kayaks! This expedition will have us paddle along the Adriatic coast starting just beneath the Lovrijenac Fort in Port Pile. (This is one of many set locations for The Game of Thrones.) Lokrum Island will be our main stop today, which is a popular clothing-optional gay beach. Here we will hit the water for some snorkeling and snacks.
Afterward, we will head back to the boat to enjoy our Welcome Dinner.
Day 3 - Dubrovnik City Tour – Slano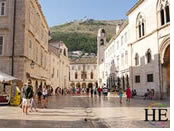 After breakfast, we will head out on a walking tour to discover more of Dubrovnik; founded more than 13 centuries ago. This old city is one of the most attractive cities of the Mediterranean, the center of contemporary cultural and tourist events with unique political and cultural history.
After lunch on board, we will depart Dubrovnik and cruise around the city walls to one of the 14 Elaphiti Archipelago Islands for a swim stop. Then we will continue to Slano, a peaceful fisherman's village. This island is famous for its oysters so after we explore the town, we will head to a nearby village for an oyster tasting.
Day 4 - Mljet and Saltwater Lakes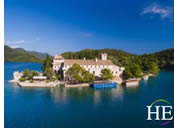 Today we will sail out to the hidden port of Pomena, on the Island of Mljet, located on the south of the Adriatic coast. This beautiful island is situated south of the Pelješac peninsula from which it is divided by the Mljet channel. It was discovered by ancient Greco-Roman geographers, who wrote the first records and descriptions around 6th century BC.
We will explore a historical spot on Mljet, one of the islands "lost" at sea and not easily reached alone. Portions of this island are National Park, including the Big Lake, Small Lake, and Soline Bay. We will enjoy a boat ride over to St. Mary's, with time to explore on our own, or take the boat back and explore the area by bicycling(cost on your own) or enjoy time at the unique saltwater lakes, where we will have time to jump in the water and float from one saltwater lake to the other via a cool waterway. The current will help you along, so no paddling necessary. *Subject to water level.
Day 5 - Korcula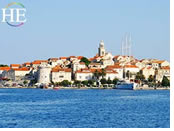 This morning we will head to Korcula, best known as the birthplace of the famous explorer Marco Polo. Within the fortifications and defensive walls, the red roofs extensively will remind you of Dubrovnik. View the centuries-old works of stonemasons whose architectural wonders created a very orderly urban plan.
Enjoy the afternoon exploring this cute port town on a guided walking tour. The evening is yours to explore, shop and dine. You will have many gourmet restaurants and bars to choose from tonight.
Day 6 - Vis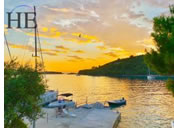 Today we will cruise towards the island of Vis, once restricted to the public. Due to the isolation, Vis has a special charm as it was once a strategic naval Yugoslav base. We will spend the afternoon taking an interesting military tour. Or you are welcome to visit skip the tour and visit a traditional winery and try some exquisite wines.
Take some time to visit the remains of the Roman thermal place city museum or simply take a walk and enjoy the views. Tonight will be the Captain's dinner onboard.
Day 7 - Bisevo – Hvar Island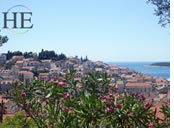 This morning, we will set off for Hvar Island. But first, we will stop at the small island of Bisevo and visit the gorgeous Blue Cave. This magnificent natural phenomenon is worth the stop if conditions allow.
Then we will continue to Hvar, this beautiful island lies between the islands of Brac and Korcula. Hvar is located at the center of the Adriatic sailing routes. In the past, this has made the island an important base for trade throughout the wider Mediterranean area.
After lunch on board, we will arrive in Hvar harbor and enjoy a city tour. Enjoy views of the Renaissance Cathedral, which still has its original tower, and view the oldest community theatre in Europe, founded in 1612.
**If we are not able to port in Hvar harbor, due to boat limitations, we will port at Jelsa and jump on bicycles and head to a small interior island settlement. We will ride along a coastal gravel road from Jelsa towards Vrboska and then on an old road through vineyards towards Stari Grad. Stari Grad is one of Croatia's oldest towns dating back to 384BC when it was a Greek colony called Faros.
Day 8 - Sailing and Slano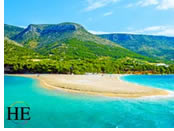 In the wee hours of the morning, we will head to the island of Brac. Here we will take a swim at the most famous beach in Croatia, Zlatni Rat, known for its natural phenomenon horn shape. Located in the southern part of Brac Island, it is below the highest peak of all Adriatic islands, Vidova Gora, at 2559 feet.
After lunch, we will set sail for Split, Croatia's second-biggest city. Split is the administrative center of Middle Dalmatia and it is an important historical and cultural city. There are numerous museums, churches, theatres and other archeological treasures. Perhaps the most impressive is the massive structure of Diocletian's Palace, built by the Romans in the fourth century. The palace and its many buildings inside were designated a UNESCO Heritage Site in 1979. We will have the opportunity to explore this ancient city and the Cellars of Diocletian's Palace.
Tonight we will enjoy a blind date with olive oil! Followed by an amazing dinner at a quaint location in Split.
Day 9 - Split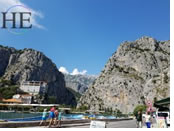 This morning we will enjoy our last meal on board the ship before our transfer to our hotel.
We will drop our bags, grab some lunch and head out for zip-lining in some of the most beautiful locations, high above the canyon below.
This evening we will enjoy our farewell dinner.
Day 10 - Farewell
Today we will enjoy breakfast and be transferred to the airport.
*The captain retains the right to modify the sailing route at any time.
Stay longer and enjoy Plitvice National Park and Zagreb – July 12 to 14, 2020
Day 10 - Plitvice National Park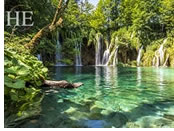 Today we will leave Split and head towards Croatia's most famous National Park, Plitvice Lakes. These lakes are a must-see while in Croatia. The park consists of sixteen crystal blue-green lakes that are interconnected by a series of waterfalls. The park is deep in a woodland area which is populated with deer, bears, wolves, boars and rare bird species. Because of the natural diversity, this became a UNESCO World Heritage site in 1979. We will have a local guide show us the best areas in the park and enjoy a late lunch here as well.
After enjoying this beautiful area, we will continue on our way to Zagreb, Croatia's capital. You will be free to relax and enjoy dinner on your own this evening.
Day 11 - Zagreb

Today we will enjoy Zagreb by immersing ourselves in the area's oldest marketplace, Dolac. Here we will enjoy a taste of soft and hard cheese, traditional regional salamis, prosciutto and wine! We will then cook a typical Dalmatian meal and enjoy a few other treats.
In the late afternoon, we will spend time like a local and enjoy a tram and funicular ride. We will head to the most popular museum in Croatia – the Museum of Broken Relationships!
Day 12 - Farewell
Today we will enjoy breakfast and at your scheduled time, an airport transfer will be provided.