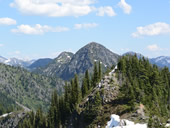 Our gay Idaho mountain getaway tour was created with your safety in mind during this pandemic. Cabin occupancy is limited to no more than 1-2 clients per cabin. Join us in this remote Idaho location, with the freedom to relax at the cabin, join the group hikes, soak at the hot springs, and enjoy an afternoon of horseback riding.
This tour is created with your safety in mind during the pandemic. Cabin occupancy is limited to private rooms with your choice of a shared or private bathroom.
This Idaho Mountain Getaway allows us to get out into pure nature. The tour starts and ends in hip Missoula, Montana. We will then head to the temperate rainforest of Northern Idaho to spend time hiking, soaking in hot springs, and enjoying an afternoon of horseback riding. We will have great views from our cabins and meals will be enjoyed indoors or out, depending on the weather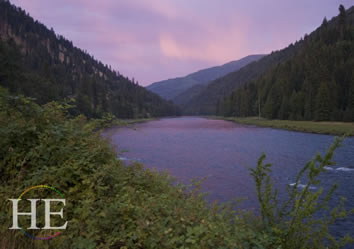 • Discover the beauty of Northern Idaho and Western Montana
• Explore the Clearwater National Forest
• Marvel at the beautiful scenery
• Hike through Idaho's gorgeous Selway-Bitterroot Wilderness
• Enjoy your private bedroom with limited occupancy(unless you have a room share)
• Relax and take in the clean mountain air
• Sip your beverages and enjoy your meals on this all-inclusive week away!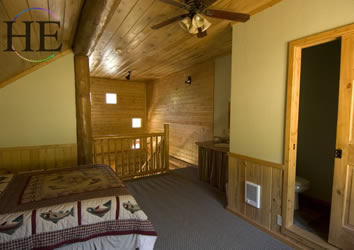 Day 1 - Welcome to Missoula, Montana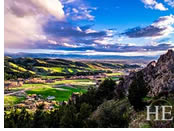 Arrive in beautiful Missoula, Montana for one evening. Tonight we will gather for our orientation, welcome dinner, and get to know our group.
There's this place where solitude, wilderness and adventure are only minutes from gourmet restaurants, funky local shops and a killer music scene. It's a place surrounded by mountains where trails start at your front door. This place is Missoula, Montana and it has the unparalleled natural beauty and cultural vibrancy to make your experience unforgettable.
Day 2 - Off to the Cabin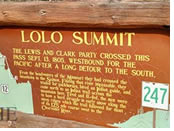 After breakfast, we will make our way to our Idaho getaway in our authentic log cabins.
Our drive today will have amazing views, as we make our way through the gorgeous Lolo Pass. Lolo Pass, elevation 5,233 feet, is a mountain pass in the western United States, in the Bitterroot Range of the northern Rocky Mountains. It is on the border between the states of Montana and Idaho, approximately 40 miles west-southwest of Missoula, Montana.
Therefore, we will make a couple of stops along the way to stretch our legs and admire the views.
Bring your swimsuit, as the adventure will include a mile or so hike to enjoy some hot springs!
Days 3 - 6 - Hiking, Horseback Riding, Hot Springs...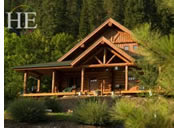 We will enjoy the next 4 nights at our log cabin nestled in the wilderness of Idaho.
Each day we will enjoy group activities, or you are welcome to enjoy the days at your leisure. There are areas near our cabins for hiking and exploring. You can even stay in your cozy cabin and enjoy a good book.
All meals and drinks are included at our onsite resort restaurant. This tour is all-inclusive.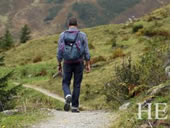 We will Explore Idaho's vast backcountry each day. There are miles of hiking trails on National Forest land, and it's absolutely gorgeous. There are trails for every type of hiker. We will choose our hikes based on the groups' experience level.
We will enjoy some horseback riding through the Bitterroot Valley. Keep an eye out, as you may see moose, elk, or possibly a black bear. There are many hot springs areas to explore and we will do just that!
In the evening, relax at the cabin, read a book, or enjoy some friendly card games and conversations with new friends.
Day 7 - Back to Montana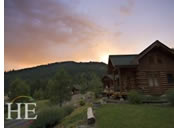 After breakfast, we will make the lovely drive back to Missoula, Montana.
We will check into our hotel, enjoy some lunch and have the afternoon free to explore.
This evening we will meet up for our Farewell Dinner at a nearby restaurant.
Day 8 - Farewell and Travel Safely
At your convenience, enjoy breakfast at the hotel, before your transfer to the airport.