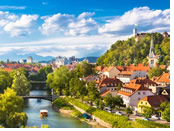 A Gay Travel Slovenia Adventure Tour. This gay Slovenia tour includes some of Europe's most stunning scenery and fun activities. You'll have a delicious time touring parts of Slovenia's "Tuscany" wine regions plus kayaking, hiking in Triglav National Park, hiking in the Julian Alps, rafting down the rapids of the Soca River, zip-lining above the Soca Valley and sightseeing in small Slovenian villages. Delicious meals every single day plus an outing to one of the world's Top 50 Restaurants top off this tour with experiences in sights, sounds and tastes you'll never forget.
Slovenia, formerly part of Yugoslavia, is a small, picturesque country tucked between Austria and Croatia, and touching the northeast corner of Italy. This active food & wine multisport tour will send us through northwestern Slovenia. We will follow the pristine rivers and shady roads that wind between the rugged peaks of the Julian Alps. We'll kayak a section of the gorgeous Alpine River and hike the beautiful Lower and Upper Falls in Martuljek Gorge. Our gay group will pause to appreciate Slovenia's unique red wines, delicious artisan cheeses, and flavorful local produce. Join us for this truly remarkable week in a hidden corner of Europe.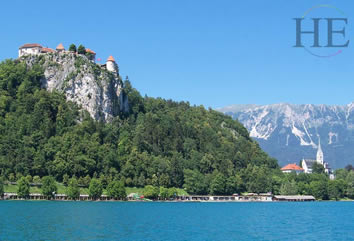 • Kayak in the Triglav National Park, one of the oldest in Europe
• Hike in the breath-taking Julian Alps with stunning views and waterfalls
• Raft the wild rapids of the Soca River
• Enjoy boating along natural sculptures created over millennia
• Soar above the trees on a zip line adventure
• Feast on locally grown ingredients prepared by award-winning chefs
• Cycle the Slovenian Tuscany and wine region
• View castles, vineyards, and small white churches
• Savor Slovenian history, food, and culture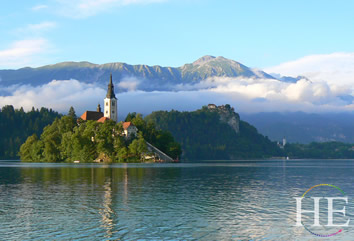 Day 1 - Arrive in Ljubljana, Slovenia

We will arrive at the Ljubljana airport, just north of the charming capital of Slovenia. We will be transferred to our lakefront hotel in Bled, nestled in the hills to the northwest. Tonight we will relax and get to know each other over an intimate welcome dinner.
Day 2 - Kayaking in Triglav National Park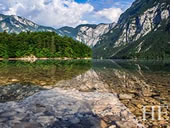 After breakfast, we will head out for our first activity, kayaking! At the lake, you suit up and don your equipment as our guides explain paddling techniques. Since we are right beside the Sava Bohinjka, our kayak trip starts here at Lake Bohinj. We'll practice kayaking basics in the peaceful part of the river before our descent into a nice 3 – 5 km stretch of the Alpine River.
After lunch in Bohinj, we will visit Radovlijca's Apicultural Museum. A highlight of today is the Beekeeping Museum situated in a baroque manor house, detailing Slovenia's rich tradition of apiculture, or bee farming.
Day 3 - Magical hiking in Triglav National Park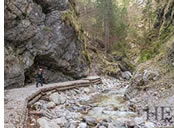 Our hike in the Julian Alps starts in Gozd Martuljek, a small intriguing village. Our walk is a beautiful, all-weather trek towards Kranjska Gora with a spectacular view of the Špik mountain range. This is one of the most beautiful mountains in the Julian Alps, Mount Spik – at 2472m, is known as the Slovenian Matterhorn and its pyramid summit dominates the Martuljek Range.
As we leave the valley, our forest trail leads us into Martuljek Gorge where we slowly start ascending along a stream with beautiful falls. Winding our way through the forest, we will emerge and enjoy another spectacular view at our rest stop at the Lipovceva Hut. The amenities are famously known and it features a natural, open kitchen plus delicious homemade mountain soups.
Our trail along the stream arrives at the Lower Fall which cascades down into the valley, and today, we'll also see the stunning Higher Falls, plus stop to appreciate a monument dedicated to Slovene climbers.
Day 4 - Hiking the Julian Alps

Our hike today begins at the hut and leads us to 'Slemenova Spica', one of the most spectacular 'hills' in the Julian Alps. Our walk near one of Slovenia's highest mountain passes, Vrsic, takes us on a simple and not too long journey through towering walls and incredible views. This is a great walk for anyone wishing to experience the beauty of the Slovene mountains with minimal effort. For the more determined, an alternate 'detour' to another top-notch vista (Vrsic summit) is included.
Day 5 - Rafting and Zipline above Soca Valley

Get ready to get wet today. After breakfast, the day begins with a fun, 7 km rafting trip down the Soca River's rapids, and later, some gentle canoeing past some incredible natural geological sculptures.
After lunch, we gear up for our zipline adventure that starts with our drive up the mountainside in the instructor's 4×4. This ride on a beautiful mountain road is a 10 km scenic bargain.
At the zip line starting point, you'll be harnessed in then you'll whizz down to the mountain base. An estimated top speed for these lines is 40 to 60 km per hour (should you wish to go that fast) on one of four installed, roughly 2.4-kilometer lines.
This evening, we'll enjoy a feast featuring locally grown ingredients at the award-winning Hisa Franko, voted one of the world's top 50 restaurants in 2018. The head chef, Ana Roš, was in 2016 voted most talented chef in the world and has since claimed the title of world's best female chef in 2017.
Day 6 - Goriška Brda or Slovene "Tuscany"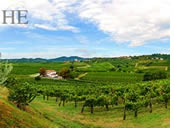 Today we explore the Kolovrat range where First World War structures by Italy's third line of defense are still densely embedded on both sides of Slovenia's border. To fortify and restore these positions, historical preservationists took a special approach by using original building materials including wire nets to stabilize slopes. We will continue on to Brda to explore the Slovenian Tuscany or wine region. From village to village, we'll learn about this region's turbulent past but interesting, and tasty, present. We will stop for wine tastings amid Brda's castles, vineyards, and small white churches, often perched on hilltops overlooking these scenic villages.
Day 7 - Ljubljana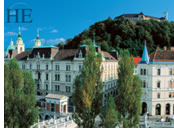 Today we'll enjoy a late breakfast and prepare to depart to Ljubljana, where you can wander through this small, beautiful town to take in some of the final sights and sounds of Slovenia. Our formal farewell dinner concludes our week full of adventures.
Day 8 - Goodbye Slovenia
After breakfast, we will be transferred to the airport or train station.