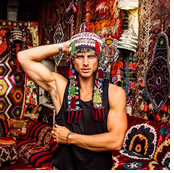 We will take you on a 5-day 'SOFT' gay group tour of the best of Istanbul. Visiting Istanbul is like visiting two continents, two worlds, two times. It is here at this point where Europe meets Asia. Few places on earth have seen as much history as this metropolis on the Bosphorus, from the Neolithic to the present day. Istanbul was and is one of the great cities in the world. Istanbul also has a modern side, divided between the old and the modern, the skyscrapers, the wide avenues, the brand stores and the gay nightlife.
The historic center looks like something out of a fantasy book. The city's skyline is made up of domes and minarets. The cobbled alleys lined with picturesque wooden houses are a pleasure to explore.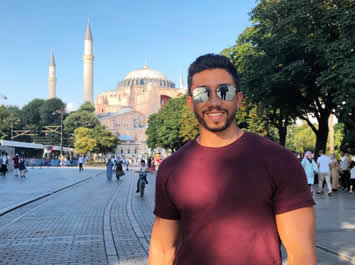 Imagine, in the same city, experiencing multiculturalism, enjoying the mystique, the colors, aromas and flavors that bring West and East together.
Between visits to mosques, museums, Turkish baths, palaces, boat trips and experiencing the shopping and atmosphere of the markets, as well as the food... There is a lot to do and visit in Istanbul, Turkey.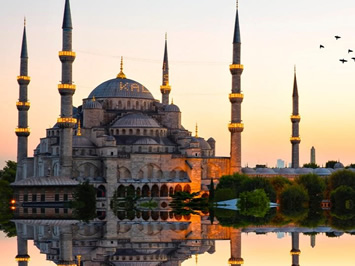 Day 1
Arrival in Istanbul, Turkey
Hello and welcome to the charming city, coveted by empires across the centuries, straddling both Europe and Asia, Istanbul is one of the world's great metropolises.
Upon your arrival at Istanbul airport (IST), we will have a transfer waiting for you that will take you directly to the hotel in maximum comfort. Here we will be waiting for you and it will be the meeting point for the group.
Depending on your arrival time, you can still enjoy some free time until dinner time arrives.
On your first night we'll have our first group dinner in a typical restaurant, to introduce ourselves/get to know each other and socialize.
Included: • Transfer from Istanbul airport • Welcome Gift • Group dinner • Hotel in Istanbul centre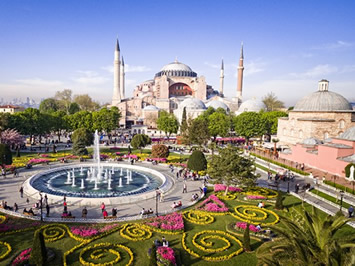 Day 2
Istanbul, Turkey
We start the day early, with a delicious breakfast, and after that, our local LGBT guide will be waiting for us to take us to explore the streets of the city of Istanbul.
Today we will walk through the streets and pass by many places full of history and magic. We will visit the Hagia Sophia Mosque, (Hagia Sophia Museum). It was built in the 6th century and it was the biggest church in the world for 1000 years and it is one of the New 7 Wonders of the World.
We also go to the Blue Mosque, known as the Blue Mosque because of its 20,000 blue tiles, it has 6 towering minarets and last great mosque of the Classical period, to the Grand Bazaar, the oldest and biggest covered market in the world and discover 65 streets and more than 4000 shops containing all kinds of everything and pass and visit the Roman Hippodrome, Egyptian Obelisk, Serpentine Column, and German Fountain.
After our tour through the streets of the ancient city, we will have an optional group lunch and the rest of the afternoon and evening you will be free to continue exploring the city on your own, in a group or to take another optional tour such as the Turkish Bath experience, Topkapi Palace & Harem Tour, Istanbul Bosphorus sunset tour.
Included: • Breakfast • Half day morning tour of the old town • Local LGBT Guide • Hotel in Istanbul centre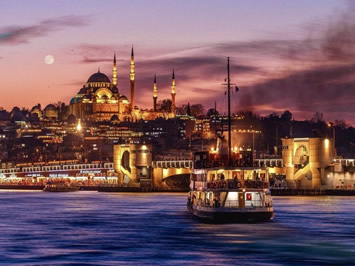 Day 3
Gay Istanbul
After breakfast, around 10:00 am we go on a Culinary Tour of two Continents with LGBT life in Istanbul.
Face the hip and happening part of Istanbul in one day on this private gay walking tour. Visit the European and the Asian side of Istanbul by ferry, visit Taksim Square and Istiklal street, enjoy the view of the city from the Galata Tower, and explore Turkish cuisine. In this culinary experience we will taste more than ten types of local Turkish food and drink Turkish coffee or tea.
In the middle of the afternoon, we'll be back in our hotel area and you'll have the rest of the time and dinner at leisure. Take the opportunity and go shopping or buy your gifts at the Grand Bazaar or walk along the modern and fantastic Pedestrianized Istiklal Caddesi (Independence Street) which is a bustling modern shopping street with a wealth of restaurants and cafes.
After dinner, we'll have a private tour, to show us the gay night life and gay venues in Istanbul.
We will have an orientation tour around Taksim district, where the overwhelming majority of gay and gay friendly venues are located. Your guide will give general information about gay life in Istanbul and show us the location of a selection of popular gay and gay friendly venues in the city.
Our guide will naturally tell you where to go, but actually they will also be telling you where not to go, and what not to do.
This tour is good mainly because most of the gay venues are difficult to find in Istanbul and the gay culture of Turkey is fairly different than most of the Western countries.
Included: • Breakfast • Culinary tour of two continents • Local LGBT guide • 2 Ferry rides between European and Asian side of Istanbul • More than ten types of local Turkish food (lunch included), Turkish coffee or tea • Entrance Fees • Transport on the tour • Istanbul gay night tour • Hotel in Istanbul centre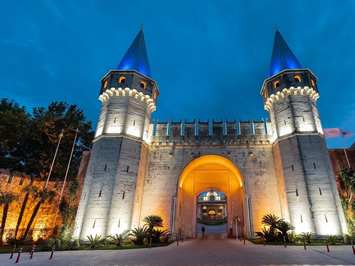 Day 4
Free Day in Istanbul
Today is completely free, it will be our last full day together, allowing you ample opportunity to explore Istanbul city. You will have an endless optional list of activities to participate in a group or on your own.
You can take a bohemian and Asian walking tour of Istanbul, participate in a Turkish coffee culture workshop, take a Turkish mezze cooking class, or simply explore Istanbul's city streets one more time and walk and catch some sun in one of the many terraces next to the Bosphorus. Enjoy the day!
With the arrival of the night and for us to start saying goodbye, remembering the last days we spent together, laughing and socializing, we will end on a high note with our last official group dinner.
After dinner you will have the rest of your free time and join us for a toast and who knows, planning your next adventure!
Included: • Breakfast • Dinner • Hotel in Istanbul centre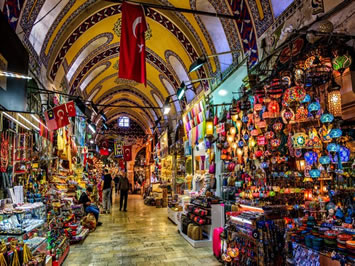 Day 5
Istanbul Departure
Today is the day to say goodbye. After breakfast we leave our hotel and each one will leave for their next destination.
If you need any transfer to the airport, or another location, let us know that we can help. If you want to stay longer in Istanbul or another city in Turkey and need help, let us know.
Included: • Breakfast