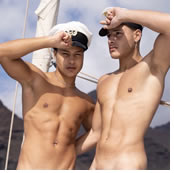 7-day all-gay collab trip in spectacular Gran Canaria. Show your followers the lifestyle of a Hollywood star in these extremely profitable professional collabs, shooting in the best luxury villas, Gran Canaria landscapes and adventure excursions with professional photographers and videographers specialized in male erotic content. Don't miss this unique opportunity to be a member of the World Creators Tour and boost your personal brand and monthly income collaborating and networking regularly with lots of top international gay creators!
All creators in this trip are men who shoot erotic collabs with other male creators for their fans, but some creators are gay and others are straight or bi and prefer to do different fun activities together in their free time.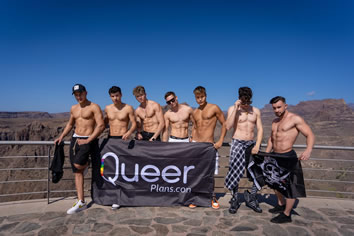 • 7-day accommodation with dozens of top international creators in the trip
• Breakfast every day, 5 group meals in different days during the activities and some drinks, including welcome and goodbye parties, alcohol and cocktails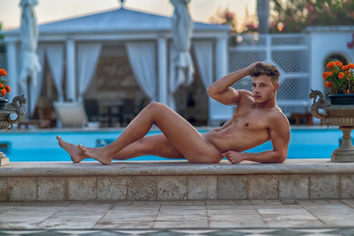 Professional photographers and videographers specialized in gay adult content in all activities, like Tarek Del Moreno, MDZmanagement or JCA Foto, with special equipment for the creation and edition of all the content created during the trip in all activities (the schedule of programmed collaborations with the other creators and photographers will be agreed between all participants and distributed before the trip)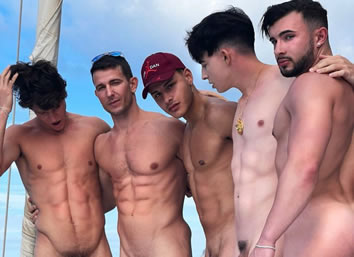 • Full day navigation and private boat party along the amazing coasts and beaches of Gran Canaria, with extra equipment for filming your collabs on the sea.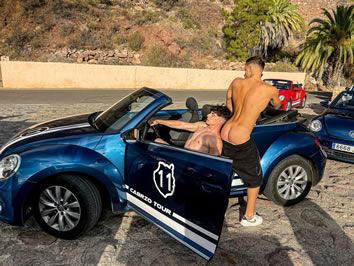 • Exciting group activities, every day, with private pool parties, adventure excursions, shootings in luxury villas and adult clubs, sightseeing of awesome landscapes of dormant volcanoes and canyons, camel riding along desert dunes of sand by the Atlantic ocean and endless optional activities to choose for a completely unique experience and content creation in beautiful and famous landscapes that make every edition unique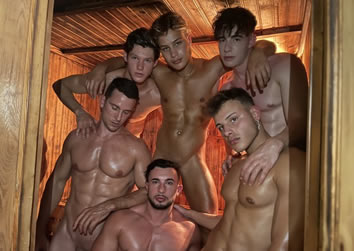 • Airport transfers in Gran Canaria (on request)
• Continuous promotion in the social media of all the creators in the trip, World Creators Tour, QueerPlans & Adonis Gay Holidays networks from the moment of booking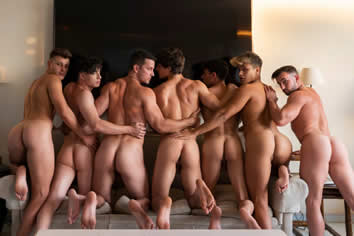 • More than 25 members of QueerPlans charming gay staff on-site organizing everything for you: cooks, DJs, photographers and videographers, housekeepers, waiters, car and bus drivers, excursion guides, yacht captains and sailors, trip coordinators, assistants, administration and marketing personnel at your service so you can just focus on creating top-quality content everyday and enjoying this unique adventure to the maximum!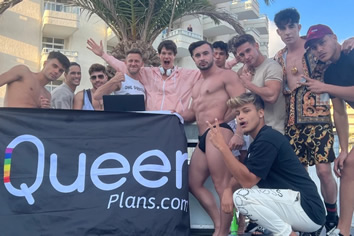 Successful adult-content creators need to produce the regular high-quality material that their paying fans demand, requiring constant collaborations with a broad variety of other top content creators.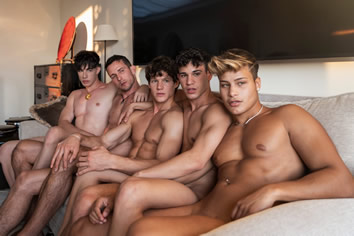 These very profitable collaborations are the base of a quick and continuous growth, both securing your current paying followers and steadily expanding your fan-base by reaching new audiences.
With years of experience in the organization and promotion of premium vacations and events for international influencers, porn stars and their followers, QueerPlans brings that expertise to the service of the most successful and talented adult-content creators.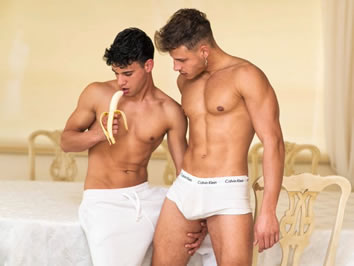 Being part of a broad network of collaboration with the most talented creators worldwide is essential to maximise your potential and continue growing your personal brand and revenue.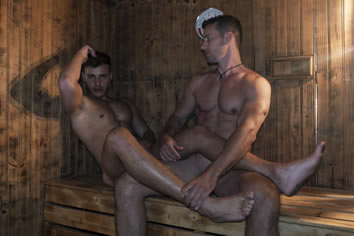 In these collaborations, you will experience an amazing week like no other, with all kinds of unique activities specifically tailored for you all around the paradisaical island of Gran Canaria, famous for been one of the most open, fun and diverse destinations and having the best climate in the world.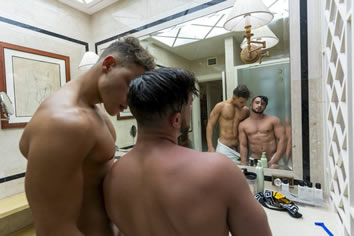 With as many as 96% of weeks of sunshine and 26ºC (79F) mean max temperatures during the whole year, the Canary Islands are a permanent MUST destination for the global travellers in every season.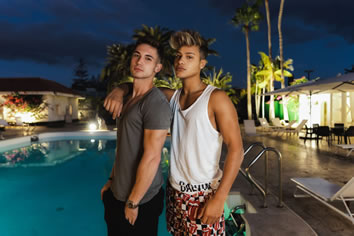 You will spend 8 days in a luxury private villa with a selection of your favorite international creators.
QueerPlans staff will organize all the amazing outdoor activities, tours, parties and boat trips, serving all your meals and drinks, driving you anywhere on the island and always keeping the villa ready to rock like the first day.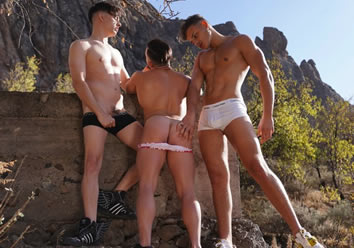 Professional photographers and videographers, cameras and equipment will be at your disposal in outdoors and indoors activities for the creation and edition of your content in the way you like.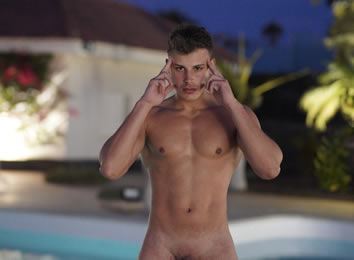 You will enjoy excursions to all the amazing landscapes on the island and sailing around the awesome coasts of Gran Canaria.
Bring your content creation, personal brand and revenue to a distinctive professional level collaborating with your favorite international stars and the most talented fresh starlets.