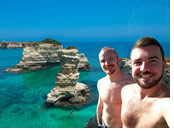 Join Italy Gay Travels on an exclusive Gay Yoga Retreat in the southernmost tip of Puglia, known as Salento. We will spend a full week in a typical Salento Masseria (farmstead) set within acres of olive groves and nearby to stunning beaches which are within cycling distance. Therefore this setting makes it the perfect spot to relax and tune out from the noise of our constant fast paced lives and really focus on yourself!
We will stay near Otranto, a gem within this area, known for its mix of East meets West architecture. Our exclusive Gay Yoga Retreat also allows you to experience more than just Yoga. Hop on a bicycle and visit the amazing beaches, explore the quaint towns and villages, trek through the natural landscape, dine in beautiful Salento cities.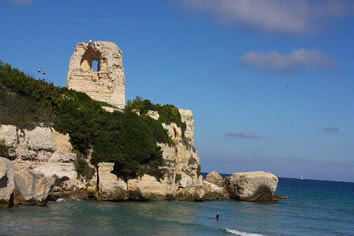 Of course you are here for yoga! No matter what your level, you will be in safe hands. Our Vinyasa/Yin based dynamic yoga sessions will keep you feeling invigorated and transformed. You will be led by Caleb, our talented yoga instructor for the retreat. Over the 7 days he will work according to the chakra system (in ascending order) and incorporate a different chakra for each day of the retreat.
This translates across both styles of yoga (Vinyasa for the morning and Yin for the evening)
For those really looking for the mind, body, spirit experience look no further. Our Gay Yoga Retreat offers the perfect solution. The exclusive Masseria we have carefully selected offers 5 star services: its equipment features a swimming pool, a gorgeous restaurant (serving typical healthy meals) and on site massage therapist to look after your every need.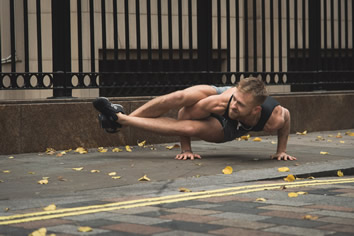 • Daily Vinyasa and Yin Yoga sessions working on all chakras
• Morning and evening classes
• Caleb, a talented young gay yoga instructor with international experience
• Full use of a typical Masseria in the south of Italy (Salento)
• Stunning cycling/trekking through Salento and its coastline
• Architectural Gems including Otranto
• Meet like-minded individuals and share experiences
• Tour local olive groves and Discover the magic of olive oil
• Make new friends: great group atmosphere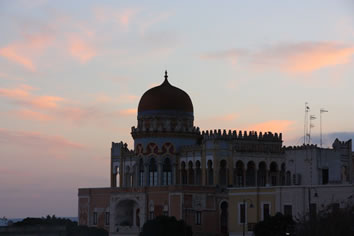 Day 1 - Sunday, October 8, 2017
Welcome Salento, Italy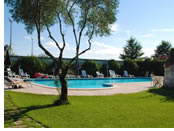 Welcome to Masseria Gattamora! We are on the outskirts of Otranto, near the small town of Uggiano La Chiesa. This is the perfect spot to forget about your troubles, clear your mind and just relax. Upon arrival you will be greeted and shown to your room as well as given a tour of the facilities that are at your disposal for the duration of your stay. If the weather is good why not take a splash in the pool?
In the evening, when the group is altogether, join us for an aperitif, alcoholic or non-alcoholic as you prefer. This will be the perfect opportunity to get to know your fellow yogis as well as the instructors, your hosts Kendall and Sergio and all the staff. Remember: this is like a home for one week so please make yourself at home.
Day 2 - 7 - Monday to Saturday, October 9 -14, 2017
Daily Program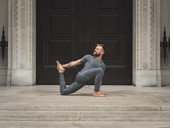 Typically the days on the Gay Yoga Retreat start with an early morning session of Vinyasa Yoga. We will meet either on the rooftop overlooking the olive grove or outside in the grounds of the estate, classes start at 09:00 and finish at 10:30. Each yoga session will be tailored to the individual. Don't be too worried about your level, our trainers are here to help and the classes designed for everyone to progress.
We will then move to the old farm stalls, now converted into a restaurant: a hearty breakfast will follow the morning yoga session! We cater for all so please let us know your dietary requirements!
Between breakfast and the early evening yoga class you will have the opportunity to do as much as you like or as little as you like! The Masseria is fully equipped with a bar, Swimming pool, Restaurant and Wi-fi. You can either stay in the Masseria and focus on meditation or you can go out and explore the nearby town by foot.
Evening classes will be from 18:00 to 19:30 and will be in the form of the restorative and calming Yen Yoga following these Chakras:
• Day 1: Root (Standing Practice)
• Day 2: Sacral (Hip Opening Practice)
• Day 3: Solarplexus (Twists and Core Practice)
• Day 4: Heart (Backbends)
• Day 5: Throat (Shoulder/Chest Opening Practice)
• Day 6: Third Eye (Inversions Practice)
• Day 7 Crown (Complete Practice – a combination of all chakras in one)
There is also an array of activities that we can organise for you, these include:
• Cycling/trekking along the coast or to the beaches
• Massage treatments (sports/holistic/deep tissue)
• Cooking classes. Learn the ways to cook the typical regional dishes
• Wine Tasting experiences
• Visit to local olive groves with olive oil / Local Delicacies Tasting sessions
• Guided tours to the cities of Salento
Other Optional extras
• Private Yoga classes with Caleb @ €75 for 75 minutes
• Sports/Holistic massage @ €60 for 60 minutes
We have designed this exclusive Gay Yoga Retreat for flexibility to ensure that each individual has the best experience. For those looking to detox, just ask: the cooks at the Masseria will be happy to prepare healthy meals for you!
In the evenings you are free to go for dinner at the onsite restaurant or grab a meal in the town. Again, the choice is yours. There is also a bar and plenty of living/social areas where you can interact with your fellow yogis! In addition, we will have some meditation/Thai chi/relaxation sessions thrown in for good measure.
Day 8 - Sunday, October 15, 2017
See you soon!
After breakfast, we all say goodbye (no tears hopefully) to this Gay Yoga retreat! And hope that we see you the next time.