Poz Cruise Retreat 2023
Eastern Caribbean HIV Gay Cruise
8 nights from/to Fort Lauderdale, Florida (USA)
October 28 – November 05, 2023
Celebrity Cruises Celebrity Equinox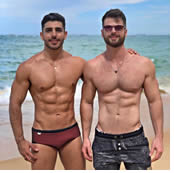 Welcome to the 18th Annual Poz Cruise Retreat! With 300+ guests expected, you will feel at home right from the first day. Our group of amazing men (and women) are very welcoming so it very easy to make long lasting friendship. Included are private events such as cocktail parties and exclusive shore excursions. PLUS, on our two days "at sea" we plan several fun shipboard events and activities. In the dining room we will have our own block of tables, which is always a great way to get to know people.
Feel free to table hop each night so you can meet as many people as possible. Or if you prefer enjoy the informal buffet, complimentary room service, or outstanding specialty restaurants. Our mission has always been and continues to be camaraderie and the embracing nature of the group. You will feel at ease from the get-go as our members really look forward and take care of each other.
Although a predominantly gay group, we welcome everyone of all sexual persuasions. Our core group of heterosexuals, who come every year always have a blast and add tremendous energy to the entire group. We welcome your negative family and friends. People of all sexualities are encouraged to join us for our bonding and camaraderie; family, friends, partners/spouses regardless of sero-status are also welcomed.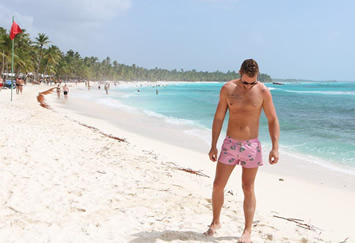 Our 18th POZ cruise will sail from Fort Lauderdale to Several Ports in the Eastern Caribbean!Climb, hike, swim, bike, or chill in some of the world's most beautiful places. From verdant mountain peaks to dazzling coral reefs teeming with tropical fish, the Caribbean is a never-ending show of nature's wonders. Azure seas, sugar-white beaches, rainforests, volcanoes – there is nothing subtle about the various landscapes of the Caribbean. (Or you can just relax. It's your retreat to do as you please.)
Traveling solo, fear not. Our cruises attract a large number single travelers. We offer a roommate match program to help keep your costs down. Normally a single occupancy cabin are double the normal rates.
It is most gratifying to see the large number of strong long lasting friendships that develop each year. Your new "family" awaits you . We are privileged to have many, many cruisers join us for three, five and ten years. Some never miss a year! These repeat guests give you an inkling of a new extended family waiting to meet you.
Your Cruise Retreat rate includes all your meals, basic beverages and entertainment as well as our private events.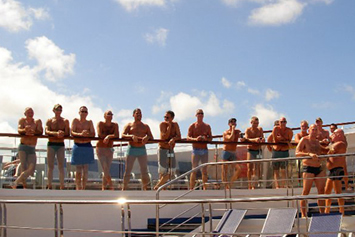 With its pearly white beaches, clear blue waters, and deep green landscapes, an Eastern Caribbean cruise consistently delivers on its promise of paradise. Explore historic Puerto Rico and tour imposing forts dating back hundreds of years. On nearby St. Maarten, choose from dozens of palm-lined beaches like Mullet Bay Beach or romantic Dawn Beach. Tour Blackbeard's mystical castle in Charlotte-Amalie, the capital of the U.S. Virgin Islands. Ascend the famed 99 Steps for sweeping views of St. Thomas from the top.
In Tortola, snorkel along the coral and turquoise waters of Smugglers Cove, or hike the stunning Virgin Gorda Baths. When you experience the Eastern Caribbean's top destinations with Celebrity, we'll reveal a new side to island life through world-class excursions and activities for every type of traveler. Keep the island vibes flowing long after your vacation with precious memories of sun-soaked days on the world's best beaches.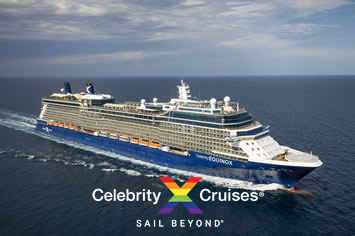 Celebrity Equinox - The very essence of premium cruising.
Voted 2019 Best Service - Large Ship Category – Cruise Critic Cruiser's Choice Awards!
As part of our $500-million fleet-wide modernization program, Celebrity Equinox
is now making even more waves in the cruise world.
From adding elevated design concepts and technology across the ship to The Retreat®, an exclusive experience for guests of The Retreat that includes The Retreat® Sundeck and The Retreat® Lounge, the change is phenomenal. These new venues combined with our award-winning Luminae are sure to please.
Slip into new eXhale® bedding featuring CashmereSM mattresses that will surround you in luxury—literally.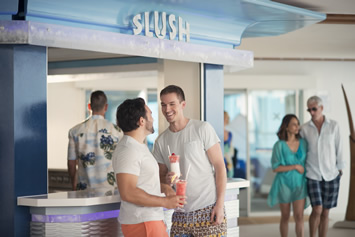 The very essence of premium cruising. And after some extensive upgrades, that's more true than ever before. With new amenities not available on any other Celebrity ship, prepare to have your expectations exceeded as soon as you step on board.
Delight in your choice of ten exceptional dining venues. Enjoy craft beer and comfort food in the new Craft Social and sip refreshing frozen cocktails on the pool deck at Slush.
A unique experience at sea, feel grass beneath your feet at the relaxing Lawn Club. Every imaginable comfort complimented by Celebrity's unrivaled guest services promises an unsurpassed cruise experience no matter your destination.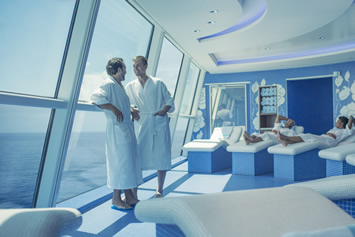 THE RETREAT
Celebrity Edge first introduced The Retreat® to the world, and now, we're bringing our unrivaled new suite experience fleetwide during The Celebrity Revolution. Every ship will soon offer The Retreat Sundeck and The Retreat Lounge, both strikingly envisioned by world-renowned designer Kelly Hoppen, MBE. That's in addition to Luminae, our private suites-only restaurant, along with luxurious services and amenities, including dedicated butler service. Welcome to The Retreat. All suites. All exclusive.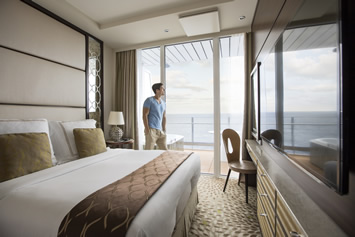 REDESIGNED STATEROOMS AND SUITES
Revolutionizing our award-winning ships gave us the chance to make our world-class accommodations even more inviting. No stateroom or suite in our fleet is going untouched. With designs rivaling the world's best boutique hotels, our exclusive eXhale® bedding featuring the luxurious cashmere mattress, and details like ingeniously optimized storage, every aspect of our staterooms is being rethought—and every comfort refined.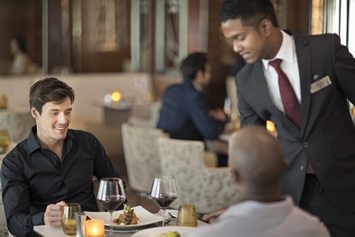 A FEAST FOR THE EYES
We're making the world's most delicious vacations even more tantalizing. Embark on a culinary journey in our redesigned main restaurants. Savor the flavors of the world with the new, marketplace-inspired look of Oceanview Café. Discover more than 40 craft beers, along with creative cocktails and gourmet comfort food, at our all-new Craft Social. And that's just a taste of what's to come.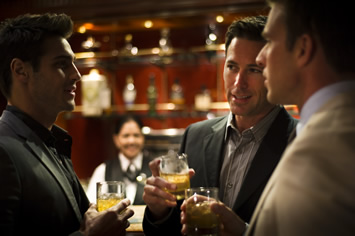 LEADING-EDGE EXPERIENCES
No idea is too big—and no detail too small—to give you the vacation experience you deserve. Revel in stylishly reimagined bars and lounges. Enjoy the thrills of our sleekly revamped casinos. Unwind in spas designed to sooth you at every turn. Treat yourself to retail therapy in new boutiques featuring the hottest designer names. All this is just the beginning.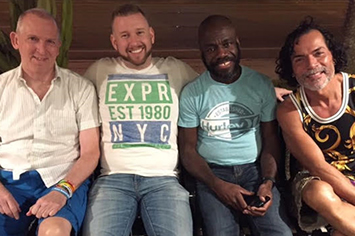 For Poz Retrat Cruise Travelers Only
Ship Board Activities:
The first night of every cruise we host a welcome cocktail party exclusively for our guests. This is the first time the entire group will have a chance to meet and mingle. We will make many useful announcements. Other private events are also planned for the week. Full details of our daily itinerary will be made available to you upon check in on the ship.
Dining:
We have confirmed a block of tables together each evening. Since we have a block of tables, you may feel free to move from table to table each evening. We encourage this so that you get the chance to get to know as many people as possible. Two nights are designated as "formal" nights meaning jacket & tie, suit or tux. Dining the rest of the evenings is casual meaning slacks and either button down or polo type shirt. All meals in the buffet are always casual.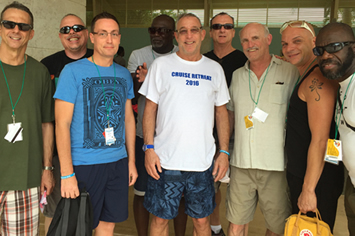 Room Mates:
We offer those who are traveling alone the opportunity to be paired up with other solo travelers. Roommate shares are not available in all categories. You may find your own roommate until final payment date. We assign roommate at the time of final payment. After you have been assigned a roommate we will introduce the two of you by email.
Shore Excursions:
The ship will offer many excursions to purchase. We however, will offer at least two or three of our own including a chartered catamaran for swimming, snorkeling and fun. Our trips are usually lower priced and include more than what the ship will offer. Information regarding our excursions will be sent to you about 60 days prior to sailing.