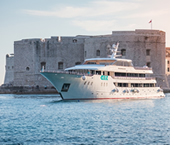 Spend seven unforgettable days cruising on the Adriatic Sea from one island to another, explore beautiful nature, hidden bays and discover divine night clubs in places you will visit. This cruise departs with only gay passengers and gay friendly crew.
Small ship all-gay cruise along the charming Croatian coastline and islands on the new and lavishly designed, fully air-conditioned vessel with spacious en-suite cabins. Itinerary includes exciting gastronomical and sightseeing experiences. and visits to Split, Korcula, Mljet, Dubrovnik, Trstenik, Hvar and Bol.
For this trip all you will need is to book your flights to and from Split Croatia, pack and get ready to enjoy seven unforgettable days cruising on the southern Adriatic Sea from one island to another with the small ship cruiser. Relax and let the captain, the crew and a tour manager, take care of you. Mornings you can relax on spacious decks, sunbathe beside the mini pool or refresh yourself in the Adriatic Sea. Afternoons and evenings are carefully planned for you to explore Croatia's finest destinations with local experts.

Croatia Deluxe Gay Cruise 2022

July 9 - 16, 2022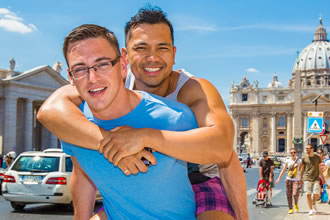 When you're ready for some genuine adventure, get onboard Europe's most spectacular gay cruise for a breathtaking journey from Rome to the Greek Isles, Turkey, and more. Atlantis celebrates 30 years of all-gay vacations in 2022 with the ultimate Mediterranean cruise on the brand new 4200-guest Odyssey of the Seas. We're changing everything you know about sailing on the most technically advanced and outrageously engaging ship ever to sail the Med.

The Atlantis Odyssey Gay Cruise takes you on a journey through some of the world's most fascinating places while dazzling you onboard with a stellar lineup of performers, fantastically inventive parties, and innovative ways to play. It's the perfect combination of thrilling exploration and onboard excitement for nine picture-perfect nights of pure pleasure.


Odyssey Mediterranean All-Gay Cruise 2022
August 21 – 30, 2022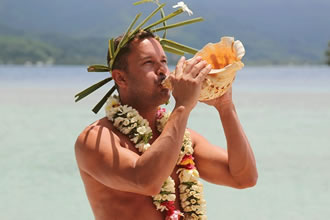 Discover Paradise! Join 148 other guests for exclusive all gay cruise in the Society islands of Tahiti. We are customizing this Polynesian adventure to give you the freedom to visit the hidden wonders of Tahiti. Whether exploring lush rainforests, witnessing striking volcanic peaks, or enjoying lunch on a private atoll, you'll enjoy everything Tahiti has to offer from the luxury of your own sailing ship, Msy Wind Spirit. Tall ship sailing is a postcard-perfect way to experience this South Pacific dreamscape.

Named after the Royal Explorer Society, the Society Islands archipelago includes the most famous Polynesian islands. Tahiti and Bora Bora welcome you with an open mind and picture-perfect scenery. We'll let the trade winds fill our sails, and enjoy the turquoise waters with various water sports activities including kayaking, snorkeling and paddle boarding.


Dreams of Tahiti All-Gay Cruise 2022
March 24 - 31, 2022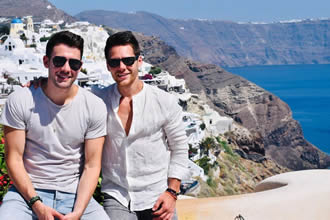 Discover the beauty and mythology of the Greek Islands and Turkey! We invite you to step aboard your private all-gay luxury yacht and join us for the voyage of a lifetime.
Discover the beauty and mythology of the Greek Islands and Turkey on a spectacular gay cruise voyage from Athens to Istanbul aboard Ponant's luxurious brand-new yacht, Le Jacques Cartier.
We've customized this private LGBTQ+ charter to include the hidden harbors of Spetses, Paros and Limnos as well as the iconic islands of Mykonos and Santorini. Lose yourself in the labyrinths of gay Mykonos, where we'll spend the night, and enjoy the world- famous gay beaches, vibrant nightlife, and shopping.
Sailing into Santorini will take your breath away as you witness multicolored cliffs soaring above a caldera and the iconic rooftops in shades of cerulean blue. When you're ready to relax, retreat to the sanctuary of your spacious stateroom, savor inspired cuisine and pamper yourself at the spa. You'll awaken your inner explorer as you dwell, if only for a short time, in the land of the gods.


Greek Isles & Turkey Luxury All-Gay Cruise 2022
August 02 – 09, 2022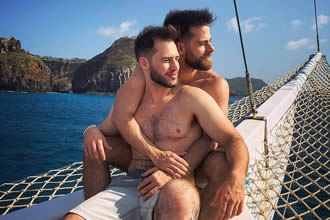 Discover the myths that are hidden behind the history of every Greek island, by having your holidays in Greece combined with our breathtaking Corfu all-gay cruise. A gay cruise in the Ionian islands means admiring the magnificent landscapes between white cliffs and turquoise waters while disconnecting and enjoying a relaxing holiday, rocked by the sun. The Ionian Islands are an emerald scattering of seven main islands – Ithaca, Corfu, Kefalonia, Lefkada, Paxos and Kythira – found off the west coast of mainland Greece. The region is famed for pristine beaches, the unforgettable blue of the sea, and the lush Mediterranean landscape. Several lesser-known smaller islands make up this paradise cluster. Corfu is a popular island of the Ionian Sea known for its attractive secluded beaches with greenish-turquoise waters that every traveler loves. Join us for sightseeing & relaxation on Greek Ionian Islands Corfu all-gay cruise!


Corfu Greece Ionian Islands All-Gay Cruise 2022
July 23 – 30, 2022 & August 27 – September 3, 2022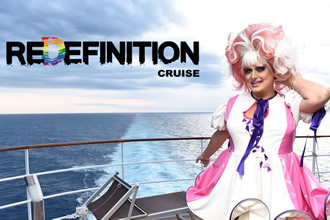 Join us for five days of fun & parties on Travel Gay third edition Italian gay & lesbian cruise on board of Costa Favolosa. Enjoy the most beautiful places in Italian Riviera and 5 days of fun in company of of the most Famous Stars, Drag Queens, DJ's, and Gay Performers.
For the third time you can enjoy the main & fanciest Italian gay clubs in one place. Redefinition Cruise has partnered with the most important gay DJs and performers from all over Italy. Gay Village Rome, Drag Factor Rome, COX, Mamamia Tuscany, Disegual La Notte Genova, JOIN the Gap Milan, Red Bologna, Padua Pride Village, Queever Turin, G -break event, and others will join us on cruise, and entertain you! And of course hot Italian gay guys... so are you still thinking about?


Redefinition Mediterranean Gay Cruise 2022
May 08 - 12, 2022