Olivia's most romantic getaways

Choose from Olivia's most romantic getaways and experience amber sunsets, luxurious white sand beaches, and awe-inspiring majestic landscapes. And if you're feeling free and single, don't hesitate to do something nice for yourself
Olivia's 50th Anniversary Caribbean All-Lesbian Cruise 2023
February 26 – March 05, 2023

Olivia's Biggest Celebration Ever! All-Star entertainment, anniversary parties & events! 2023 will mark 50 golden years of Olivia: Let's celebrate together! Olivia is planning the biggest celebration for our GOLDEN L ANNIVERSARY. Not only is 'L' the Roman numeral for 50, but it also represents so much of what Olivia stands for: from Lesbian to Liberation to Love!
We will be staying close to home with a voyage in the Caribbean, featuring wonderful beach stops in Turks and Caicos, St. Thomas/St. John, San Juan, Puerto Rico and our own private island Half Moon Cay, Bahamas. While onboard, we will be dazzled by the very best of our entertainers. We will have parties and special events—plus lots of surprises to make this the most extraordinary, historic, and unforgettable journey for everyone onboard!
A Taste of France - Food & Wine All-Lesbian River Cruise
August 01 - 09, 2023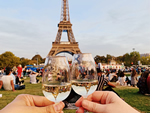 Food, wine, activity, and discovery—this trip is a great "taste" of France! This all-lesbian trip has something for everyone. If you like to bike or hike or even canoe, options are here! For those who enjoy leisurely walks, the French pastries, cheese, and wine, you'll have many opportunities in the places we visit and on board.
The cruise will feature French specialties, wines, and cheese with lunch and dinner. And for those who enjoy the artistry of Monet and Van Gogh, you'll visit some of the beautiful villages, fields, and gardens where they resided and painted. Are you interested in history? We offer the choice to visit the monuments and beaches of Normandy, or you can choose to have a "taste" of Normandy to enjoy the coastal cities and Camembert cheeses they are famous for, and much more.
Greece, Cyprus & Israel All-Lesbian Mediterranean Luxury Cruise 2022
October 22 – 29, 2022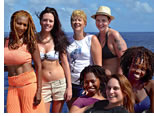 Explore Mediterranean wonders in this inspiring and exciting 7-night all-lesbian luxury cruise beginning and ending in Athens. Enjoy a day at sea before awakening in Limassol, a city graced by the majestic medieval Limassol Castle. We will stroll streets lined with tavernas, and colorful local markets overflowing with fresh produce and fine wines. Following our day in Cyprus, we begin our two-day adventure in Israel where we will witness the wonders of the Old City of Jerusalem and the diverse new gay city of Tel Aviv.
San Juan Islands Washington All-Lesbian Adventure Cruise
September 24 – 29, 2022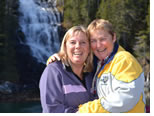 Are you looking for a vacation in the United States? Discover the secret places along Washington's wild coastline on a San Juan Islands cruise. Kayak among rocky outcroppings, spotting sea life. Explore dramatic Deception Pass by skiff. Hike mossy island forests frequented by red fox, deer, and woodpeckers.
From the winding channels of the San Juan Islands to the inlets of coastal Washington, meanderings in the Pacific Northwest put you somewhere unique. Out here, a hike for every level means just that. Casual beachcombers can poke around tide pools. Or, if a rigorous hike is more your style, the temperate rainforest calls. Listen and find your place.
Burgundy & Provence All-Lesbian River Cruise 2022
July 26 – August 2, 2022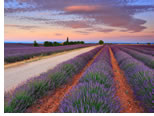 Welcome to France! You'll arrive in Paris and then continue on by motorcoach to fascinating Beaune for an included visit of Hôtel-Dieu, or you may choose a complimentary wine-tasting tour. Next, board your ship in quaint St. Jean de Losne and set sail for lovely Macon, France's gastronomic capital of Lyon, as well as medieval Tournon, charming Viviers, Avignon, Arles and Port-Saint-Louis. Daylight permitting, sail into the peaceful Camargue area. Take a delightful river cruise through France along the Rhône and Saône Rivers with guided sightseeing in known French treasures and some hidden gems too!