Olivia's most romantic getaways

Choose from Olivia's most romantic getaways and experience amber sunsets, luxurious white sand beaches, and awe-inspiring majestic landscapes. And if you're feeling free and single, don't hesitate to do something nice for yourself
Lisbon to Dublin Luxury All-Lesbian Cruise 2021
July 04 – 14, 2021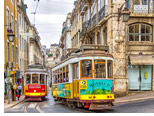 Europe's west coast is calling your name! From the soulful strains of Fado to an Irish Guinness stout, and Galicia's famed seafood to the granite castles of Brittany, this all-lesbian voyage is full of fascinating cities and 300 women of Olivia. Follow the dreamers of the world from the coast that launched a thousand explorers to the land of leprechauns and rainbows. Nations that face the Atlantic have always wondered what lies beyond the horizon. Join us for this spectacular cruise through Portugal, Spain, France, the U.K., and Ireland on the elegant Windstar Star Legend. With ocean views and at least 277 square feet of suite comfort, Star Legend is the perfect ship for cruising the Western Europe and into scenic Ireland from the serenity of your suite.
Tahiti Luxury All-Lesbian Cruise 2022
July 28 - August 04, 2022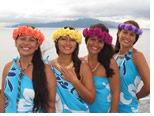 An extraordinary all-lesbian voyage. Experience Paradise by sailing ship. Gorgeous turquoise blue and green water, crystal-clear lagoons perfect for snorkeling, lush rainforests to explore, and warm breezes that encourage you to slow down and appreciate the joys of nature and life itself. Let the sweet smell of Tahitian flowers and vanilla engulf you as you sail away in paradise in the company of 150 women of Olivia. This 8-day/7-night all-lesbian cruise itinerary is perfect for those who want to experience the best French Polynesia has to offer.
A graceful sailing ship is the perfect way to experience the true wonder of Tahiti. We'll let the trade winds fill our sails as we visit one legendary island after another, with plenty of casual time to swim and snorkel in crystal-clear lagoons, meander through lush rainforests, and experience the fascinating Polynesian culture.
Greece, Cyprus & Israel All-Lesbian Mediterranean Luxury Cruise 2022
October 22 – 29, 2022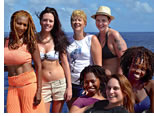 Explore Mediterranean wonders in this inspiring and exciting 7-night all-lesbian luxury cruise beginning and ending in Athens. Enjoy a day at sea before awakening in Limassol, a city graced by the majestic medieval Limassol Castle. We will stroll streets lined with tavernas, and colorful local markets overflowing with fresh produce and fine wines. Following our day in Cyprus, we begin our two-day adventure in Israel where we will witness the wonders of the Old City of Jerusalem and the diverse new gay city of Tel Aviv.
Costa Rica & Panama Canal All-Lesbian Cruise 2022
January 15 – 22, 2022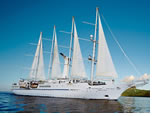 Visit beautiful Costa Rica and Panama on board the intimate, 148-passengers ship, the ms Wind Star. Renowned as the Eighth Wonder of the World, marvel as your ship is raised, then lowered, 85 feet to sail gracefully through three massive locks in the Canal. This small ship will anchor in ports the large ships cannot go, so you will find less crowds and more empty beaches to enjoy. This luxurious Wind Star vessel feels like you are on your own private yacht. Join us on this once-in-a-lifetime voyage! Come find the natural and man-made wonders combined on this exotic Costa Rica and Panama Canal cruise full of bucket list places and activities. Learn about the area from a local Naturalist on board, then take a Zodiac ashore and find rare experiences for yourself.
Burgundy & Provence All-Lesbian River Cruise 2022
July 26 – August 2, 2022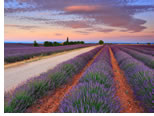 Welcome to France! You'll arrive in Paris and then continue on by motorcoach to fascinating Beaune for an included visit of Hôtel-Dieu, or you may choose a complimentary wine-tasting tour. Next, board your ship in quaint St. Jean de Losne and set sail for lovely Macon, France's gastronomic capital of Lyon, as well as medieval Tournon, charming Viviers, Avignon, Arles and Port-Saint-Louis. Daylight permitting, sail into the peaceful Camargue area. Take a delightful river cruise through France along the Rhône and Saône Rivers with guided sightseeing in known French treasures and some hidden gems too!