Olivia's most romantic getaways

Choose from Olivia's most romantic getaways and experience amber sunsets, luxurious white sand beaches, and awe-inspiring majestic landscapes. And if you're feeling free and single, don't hesitate to do something nice for yourself
Baltic Cities & St.Petersburg Lesbian Group Cruise 2021
July 11 – 25, 2021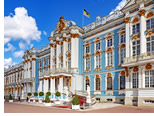 Join us on Diva hosted lesbian group cruise and visit the culture & history of the stunning Baltic Cities and the breathtaking city of St Petersburg. A voyage to the Baltic Sea is always a true adventure and this classic cruise itinerary is not to be missed. It's a wonderful opportunity to explore Scandinavian kingdoms and countries once locked firmly behind the iron curtain. With seven fascinating ports of call, including an overnight stay in St Petersburg, you'll visit culture-rich cities with awe-inspiring architecture, and also have the chance to enjoy their musical and artistic heritage. A holiday where gay women can meet new friends, share a fantastic cruise experience and have a wonderfully relaxing holiday whilst visiting some of the most culturally and historically rich locations in the world
Croatia Deluxe All-Lesbian Cruise 2021
July 17 - 25, 2021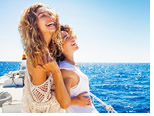 Experience the Azure Adriatic and Dalmatia Coast on our Signature Croatia Lesbian Cruise! Anchors aweigh! Join up to 34 women on our annual Croatian summer all-lesbian cruise, led by one of the country's most experienced female guides. Here's your chance to explore coastlines, parks, medieval towns and the balmy blue waters of the Adriatic Sea from the comfort of a female-owned and operated private yacht. You'll also visit businesses owned and run by women, get top-notch tips from a passionate local guide, and be pampered by a Lesbian Brand Ambassador from the Out Adventures team.
Enjoy seven unforgettable days cruising on the southern Adriatic Sea from one island to another with the small ship cruiser. Mornings you can relax on spacious decks and sunbathe or refresh yourself in the Adriatic Sea.
Greece, Cyprus & Israel All-Lesbian Mediterranean Luxury Cruise 2021
October 16 – 23, 2021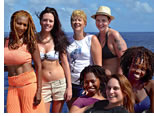 Explore Mediterranean wonders in this inspiring and exciting 7-night all-lesbian luxury cruise beginning and ending in Athens. Enjoy a day at sea before awakening in Limassol, a city graced by the majestic medieval Limassol Castle. We will stroll streets lined with tavernas, and colorful local markets overflowing with fresh produce and fine wines. Following our day in Cyprus, we begin our two-day adventure in Israel where we will witness the wonders of the Old City of Jerusalem and the diverse new gay city of Tel Aviv.
Costa Rica & Panama Canal All-Lesbian Cruise 2021
January 16 – 23, 2021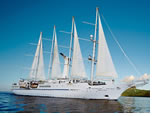 Visit beautiful Costa Rica and Panama on board the intimate, 148-passengers ship, the ms Wind Star. Renowned as the Eighth Wonder of the World, marvel as your ship is raised, then lowered, 85 feet to sail gracefully through three massive locks in the Canal. This small ship will anchor in ports the large ships cannot go, so you will find less crowds and more empty beaches to enjoy. This luxurious Wind Star vessel feels like you are on your own private yacht. Join us on this once-in-a-lifetime voyage! Come find the natural and man-made wonders combined on this exotic Costa Rica and Panama Canal cruise full of bucket list places and activities. Learn about the area from a local Naturalist on board, then take a Zodiac ashore and find rare experiences for yourself.
Australia & Great Barrier Reef Luxury All-Lesbian Cruise 2020
November 29 – December 10, 2020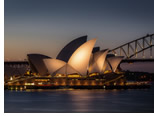 From picture-perfect white-sand beaches and the awe-inspiring Great Barrier Reef to two fabulous capital cities, experience Eastern Australia's highlights from the comfort and luxury of Windstar's Star Breeze, a 312-person yacht. See vibrant marine life, native birds, wild dingos, and kangaroos—and even cuddle a koala at the Australia Zoo. Soak up Whitehaven Beach's beauty and Middle Percy Island's rich maritime history and dip into picturesque Lake McKenzie.