Olivia's most romantic getaways

Choose from Olivia's most romantic getaways and experience amber sunsets, luxurious white sand beaches, and awe-inspiring majestic landscapes. And if you're feeling free and single, don't hesitate to do something nice for yourself
Olivia's 50th Anniversary Caribbean All-Lesbian Cruise 2023
February 26 – March 05, 2023

Olivia's Biggest Celebration Ever! All-Star entertainment, anniversary parties & events! 2023 will mark 50 golden years of Olivia: Let's celebrate together! Olivia is planning the biggest celebration for our GOLDEN L ANNIVERSARY. Not only is 'L' the Roman numeral for 50, but it also represents so much of what Olivia stands for: from Lesbian to Liberation to Love!
We will be staying close to home with a voyage in the Caribbean, featuring wonderful beach stops in Turks and Caicos, St. Thomas/St. John, San Juan, Puerto Rico and our own private island Half Moon Cay, Bahamas. While onboard, we will be dazzled by the very best of our entertainers. We will have parties and special events—plus lots of surprises to make this the most extraordinary, historic, and unforgettable journey for everyone onboard!
A Taste of France - Food & Wine All-Lesbian River Cruise
August 01 - 09, 2023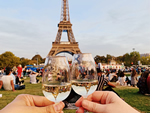 Food, wine, activity, and discovery—this trip is a great "taste" of France! This all-lesbian trip has something for everyone. If you like to bike or hike or even canoe, options are here! For those who enjoy leisurely walks, the French pastries, cheese, and wine, you'll have many opportunities in the places we visit and on board.
The cruise will feature French specialties, wines, and cheese with lunch and dinner. And for those who enjoy the artistry of Monet and Van Gogh, you'll visit some of the beautiful villages, fields, and gardens where they resided and painted. Are you interested in history? We offer the choice to visit the monuments and beaches of Normandy, or you can choose to have a "taste" of Normandy to enjoy the coastal cities and Camembert cheeses they are famous for, and much more.
Norwegian Fjord Lesbian Cruise 2023
August 5 – 12, 2023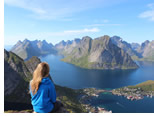 Your lesbian group voyage of discovery will take in some of the most magnificent fjords on earth, as well as a visit to Bergen - Norway's second largest city set, amid lofty mountains and complete with a stunning waterfront. Norway's Fjordland offers some of the most dramatic landscapes on earth, with a uniquely widescreen quality. On your Fjords cruise, you can relax in warmth and luxury as towering peaks give way to breath-taking waterfalls, bright blue fjords and impossibly lush green valleys, amongst quaint villages and remote mountain farms. Cruising Norway is truly life in Ultra HD.
Croatia Deluxe All-Lesbian Cruise 2024
June 22 – 29, 2024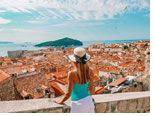 Exclusive, Luxury, Private Small Boat All-Lesbian Cruise around the beautiful Dalamation Coast of Croatia. Indulge in an authentic experience as we cruise the beautiful Dalmatian Coast on our exclusive all-lesbian private luxury small ship. Take in all Croatia has to offer as you immerse yourself in the natural, cultural and historical sights of this breathtaking country on a 7-day lesbian cruise. It's a wonderful way to explore this famous coastline and its array of unspoiled islands and crystal clear waters. Discover a whole new world of cruising.
Join us on this once in a lifetime holiday as we charter the fully air-conditioned Deluxe Superior luxury & enjoy 7 unforgettable days cruising on the beautiful Adriatic Sea from one island to another.
Diva on the Nile - Egypt Lesbian Cruise & Tour
February 02 – 12, 2024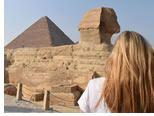 Join us on The Nile for Diva hosted lesbian group River Cruise - including a 3 night pre cruise stay in Cairo. Here we will explore the magnificent treasures and exciting atmosphere of Egypt's capital which holds the special accolade of being home to the only one of the Seven Wonders of the Ancient World still standing: the Great Pyramid, completed around 2540 B.C. During your stay in Cairo we have two excursions. The first takes us to see the great Pyramids of Giza, then to the Valley Temple, where the priests mummified the dead body of King Chephren, owner of the second pyramid at Giza Plateau.