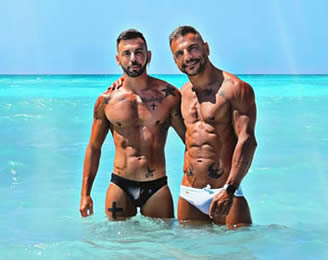 Pure, exotic, fun, and unforgettable. This all-gay trip combines the lush jungles of Central America, the ancient ruins of the Mayans, and a stunning privately-rented entire island paradise. For 8 days, we'll find ourselves snorkeling with wild turtles, exploring ancient archeological sites, kayaking across impossibly blue seas, immersing ourselves in dense jungles, in what can only be described as pure paradise.
During the first few days of the trip we'll head into the jungles of the mainland, exploring some of the oldest and most impressive ruins in the world, and soaking in the nature and the cultural heart of Belize before heading out to our own luxury island paradise for 4 nights of Caribbean bliss where all meals are prepared by our own chef, and island activities abound.

Belize Private Island Gay Holidays
February 21 – 28, 2023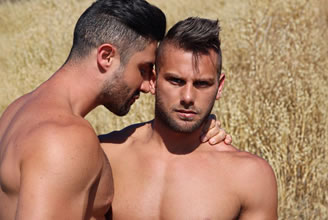 This is the stuff dreams are made of. Wake up in your beautifully restored 600-year old castle perched on a Tuscan hillside, surrounded by an unspoiled Italian village and endless vineyards in the distance. Spend your time basking in the August sun at the private pool with up to 30 Detours gay tour friends at your 20-suite compound, then explore the famous nearby sites of Siena, Florence, and Pisa before returning to your private castle each night.
Our 8-day all-gay adventure begins together on a Saturday in the capital city of Rome where you'll have an unforgettable Italian dinner and celebratory evening out in Rome's gayborhood. The next morning (late morning, don't worry) we're jumping on the train to head 2 hours north where we'll spend 7 days exploring Tuscany from our incredible luxury castle.

Tuscany Italy Gay Castle Week
June 17 - 24, 2023; September 2 - 9, 2023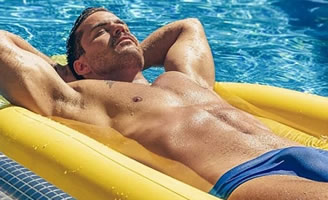 VACAYA is heading to gay Puerto Vallarta! Just when you thought VACAYA couldn't make our Mexico Resort vacation any better, we upped the game yet again by bringing the party to PV! Puerto Vallarta has long been considered the most welcoming and LGBT-friendly destination in the country, dubbed the "San Francisco of Mexico." And VACAYA's got the PERFECT occasion and the PERFECT resort to experience all it has to offer… the all-new HILTON VALLARTA RIVIERA! Take your pick of big gay nightclubs, intimate cocktail lounges, international cuisine, fabulous shopping, and more all within the historic Zona Romántica of PV.

Puerto Vallarta Mexico All-Inclusive All-Gay Resort Week 2023
October 29 - November 5, 2023