Norwegian Gem
Ship Facts
Gross Tonnage: 93,530
Length: 294 m
Beam: 38 m
Cruising Speed: 25 knots
Guests: 2,394
Crew: 1,070
Passenger Decks: 15
Ships Registry: Bahamas


New York to Caribbean & Panama Canal Gay Daddy Cruise 2023
12 nights from New York to Panama City, Panama
January 25 – February 06, 2023
Norwegian Cruise Lines Norwegian Gem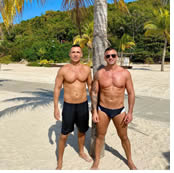 Come join our intimate and super-friendly group of gay guys, daddies, bears, admirers and friends for a special twelve-night cruise from New York to Caribbean and all the way through the Panama Canal. At the top of almost everyone's bucket list, the Panama Canal is one of the Seven Wonders of the Modern World. Take the short cut that made history and make some unforgettable cruise memories.
In addition to all the great activities provided by the cruise line, you'll have the option of joining our various private activities that will facilitate and encourage everyone to meet and get to know each other in fun, safe and creative ways.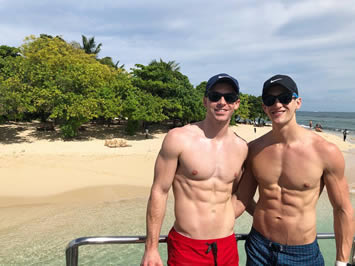 Most Panama Canal cruises are either too short because they don't go all the way through the canal (who wants to just dip their toe in?!), or too long and expensive because it takes several days to get back to the USA. This itinerary is unique—we start in our favorite city in the world, New York, and then travel all the way through the canal. But once we are through, we disembark in Panama City and fly right home! So we get to go through the canal, but save time and money.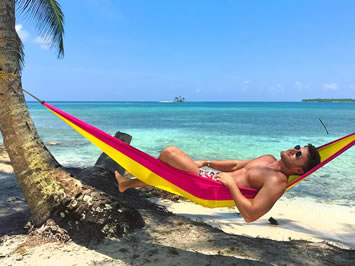 Kick off 2023 on this incredible cruise through paradise and the Panama Canal. Recline on a catamaran in St. Thomas whilst sailing to Turtle Cove to snorkel amongst colourful tropical fish and green sea turtles. In Curaçao, journey inland to explore the enchanting Hato Caves and then visit a unique Ostrich farm and hang with one of the biggest birds on earth. Uncover the best of Aruba as you soak in fantastic vistas from the California Lighthouse, explore the Aloe Museum and visit the island's popular Natural Bridge ruins.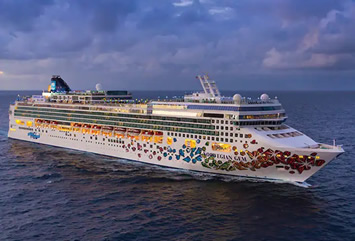 Your Ship - Norwegian Cruise Lines Norwegian Gem
Cruise Critic
gives the Norwegian Gem
four stars out of five and says that "…open deck space is generous, and hardly a public room on the ship doesn't offer great views of the passing ocean or scenery." She was completely overhauled a few years ago, and while she is one of Norwegian's smaller ships, US News and World report ranks her as one of the best.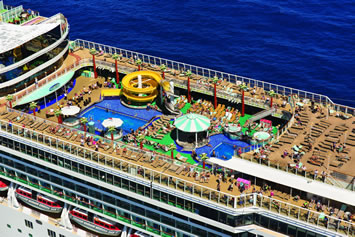 This sparkling cruise ship is the perfect choice for cruise in style. Sail to the The Caribbean and Panama Canal from New York and toss your timetable to the breeze. With tonnes of dining choices and no set dining times, Norwegian Gem has it all. Chill out by the pool, get lucky in the casino, and unwind at the spa. Accommodations range from the luxurious multi-room or romantic suites to spacious and affordable staterooms.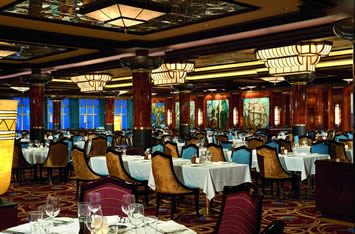 Dining
The ship has 16 dining options, and Freestyle Dining means you can eat anywhere, anytime, and with whomever, in formal or casual dress. The two main dining rooms are Magenta and Grand Pacific. Check the video screens to find out how busy each venue is, make a reservation, and find out the wait time. Alternative restaurants include: Cagney's Steak House serving steaks in a 30's era setting, and carved meats at Moderno Churrascaria.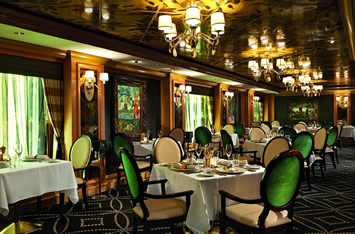 Blue Lagoon for trendy fast food, Le Bistro with classic French gourmet, La Cucina Italian Restaurant for traditional Italian fare, and Orchid Garden Asian Restaurant for authentic Japanese/Thai/Chinese. Specialty restaurants have a surcharge and may need reservations. Breakfast and lunch are served via open-seating at Magenta and Grand Pacific.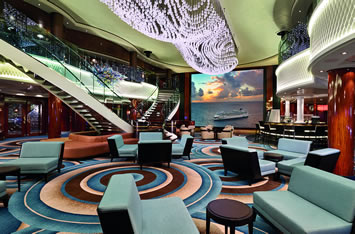 Bars & Lounges
During good weather try the Garden Café and aft deck Great Outdoors Café. Fast food around the clock is at Blue Lagoon. Bali Hai Bar and Grill is one of a number of grills and many other eateries that serve specialty beers, coffees, gelato, fast food and buffet items. Between meals assess the offerings of the 13 bars and lounges.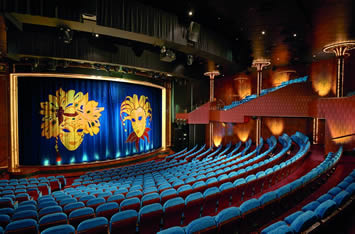 Entertainment & Nightlife
When it comes to the entertainment on Norwegian Gem, There's never a dull moment. Enjoy a magical evening with the magician and comedy show. Groove to the music of the psychedelic 70's during the Band on the Run performance. Or don your best white attire and dance the night away during the White Hot Party. It's showtime. All the time.
The three-deck Stardust Theatre offers Las-Vegas-style razzle-dazzle production shows and cabaret acts. Many bands and solo musicians provide dance music and entertainment throughout the ship.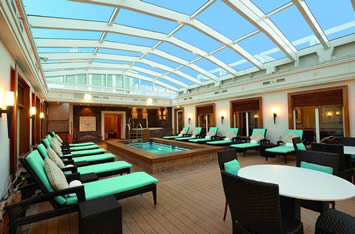 Activities
The ship also features library, internet cafe, games room, a cinema with moving seats, a casino, and really comfortable cards and writing rooms. During sea days, apart from the usual activities, are lifestyle-improvement presentations on health and fitness.
The wide range of fitness and recreation services includes four bowling lanes, rock-climbing wall, adult water slides, fitness classes, gymnasium, courts, mini-golf, two golf-driving nets, shuffleboard, ball courts, an over-sized chessboard, beautiful spa, six hot tubs, whirlpools, and sundry other pools.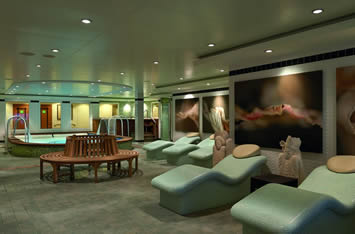 Health & Fitness
The Mandara Spa spans two decks. It will offer the largest thermal suite on the seas. Warm up on one of 17 heated lounges, the steam room or dry sauna, and then enter the snow room, kept between -6 degrees. and 0 degrees.
A white powder drizzling down through the day, is aimed at stimulating blood circulation to build up the immune system. More than 50 signature spa treatment services will be on offer for both men and women. There are innovative fitness activities, beauty and cosmetic medical treatments, and treatment rooms (including a salt room). One of the multiple sun decks is adults-only. Spa and The Haven suites have special access to these facilities.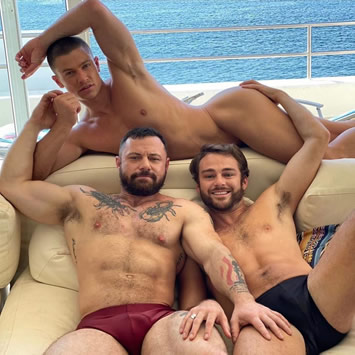 Exclusive extras for our group only
• Cruise Eve Dinner - meet your fellow travelers face-to-face, get a jump start on your vacation and a taste of your host city, New York City, the night before we sail.
• Let's Cruise Away Welcome Aboard Party (with free drinks!)—come meet your fellow Daddies and friends in a warm, welcoming, and casual atmosphere. Play our fun mingling/get-to-know-you activity, and start forging friendships that will last a lifetime.
• Free Welcome Aboard Gifts include some surprises!
• Specially reserved group dining in the main restaurant—you'll always have a seat for dinner, surrounded by a bunch of Daddy Cruise friends.
• Onboard Host/Cruise Director - We'll be there to make sure you have a great vacation. We will resolve any issues that may arise, answer questions, and help you enjoy your cruise to the utmost. We'll coordinate and host activities and parties each day-all of which are optional (it's your vacation: pick and choose what you want to be a part of).
• Exclusive excursions just for our group (additional fee applies)—including at least one Impact Activity where we connect with local people while performing a helpful service for the community.
• Special Daddy group activities on board (card games, trivia contests, happy hours, parties, and more)
• Special discounted rates at our host hotel in New York City the nights before and in Panama City after the cruise.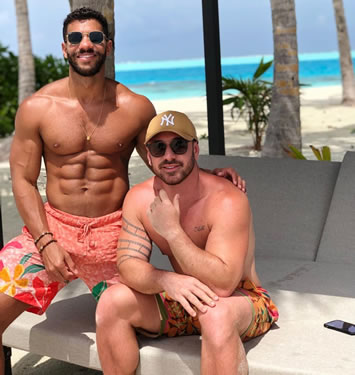 New York to Caribbean & Panama
Gay Daddy Cruise 2023
Itinerary


Date

Port

Arrive

Depart

25 Jan
New York, New York
4 PM
26 Jan

Fun Day at Sea!

27 Jan

Fun Day at Sea!

28 Jan
Grand Turk, Turks & Caicos
8 AM
6 PM

29 Jan

Puerto Plata, Dominican Republic
7 AM
4 PM
30 Jan
St.Thomas, US Virgin Islands
11 AM
7 PM

31 Jan

Fun Day at Sea!

01 Feb
Willemstad, Curacao
7 AM
8 PM

02 Feb

Oranjestad, Aruba
7 AM
4 PM
03 Feb

Fun Day at Sea!

04 Feb

Puerto Limon, Costa Rica
9 AM
5 PM
05 Feb
Panama Canal Transit

06 Feb

Panama City (Fuerte Amador), Panama
7 AM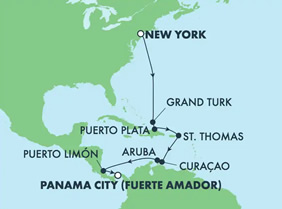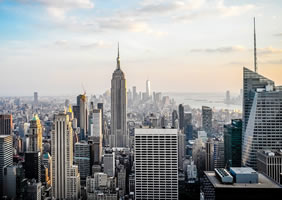 Day 1 - New York, New York
Our itinerary is a perfect blend of relaxing, fun, and awe. As we sail out of New York City
, we'll pass by The Statue of Liberty and Ellis Island (perhaps your ancestors knew that island when they first arrived in America?). The Manhattan skyline (Empire State Building, World Trade Center, Chrysler Building and hundreds more) will be even more stunning from the sea than it was by land or air. We pass under the Verrazano Bridge—it's amazing this huge ship can even make it, only a few yards to spare!—and out to the Atlantic Ocean.
Then we'll gather for a hosted Meet-n-Greet Party where you'll meet your fellow cruisers and start making new friends right away.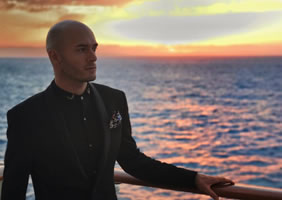 Days 2 & 3 - Fun Day at Sea!
Our first full day is at sea. Relax, unwind and get into vacation mode. Lounge on your private balcony or near one of the pools, or maybe even find a quiet nook to settle in with a book. Want to be more active on your day at sea? Play bingo, work out at the gym, watch a movie, dance all night, attend a cooking seminar, soak in a hot tub, watch a sunset (or a sunrise), play trivia games, sing along at the piano bar, do some wine tasting, check your email or surf the internet, grab a snack, watch live entertainment, get lucky in the casino, indulge in a spa treatment, catch the game in the sports bar, and on and on.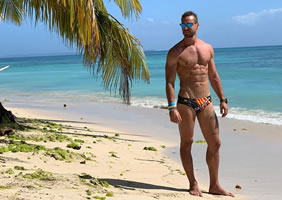 Day 4 - Grand Turk, Turks & Caicos
The capital of Turks and Caicos Islands, Grand Turk is a small island bursting with turn-of-the-century Caribbean charm, retaining the look and feel of the Caribbean forty years ago. Miles of uncrowded, lovely beaches and Bermudan-British-colonial architecture surrounded by colorful local dwellings make the island a treasure to visit. But the real beauty is underwater. Nearby is where John Glenn, America's first astronaut, splashed down on his first mission. And Grand Turk is world-famous for its healthy and beautiful coral reefs that surround the island. Snorkeling and diving are the must-do activities, but shopping and strolling the small charming city are also must-dos if you'd rather stay dry.
Day 5 - Puerto Plata, Dominican Republic
Known for its sparkling beaches and rich history, Puerto Plata was discovered by Christopher Columbus in the 1490s. He designed the town and established it as the first settlement in the Americas. In 1540, Fort San Felipe was built, and today it anchors the city and stands as one of the oldest colonial-period fortresses in the region. Puerto Plata's city center displays historic buildings, cultural museums, a seaside promenade, sparkling beaches, and plenty of restaurants and shopping (great prices!).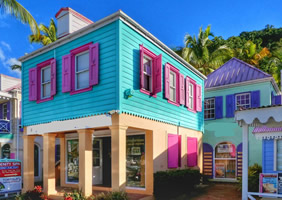 Day 6 - St.Thomas, US Virgin Islands
Like most islands in the Caribbean, St. Thomas has plenty of opportunities to lounge on the beach, splash in the sea, or amp it up with watersports. Venture to the other side of the island to behold Magens Bay, often heralded as one of the best beaches in the world! Or stay close to the ship and enjoy Charlotte Amalie, the shopping capital of the Caribbean. While great deals surely abound for art, crafts, and souvenirs, the real prize is jewelry. You'll find some of the best prices (and selections!) anywhere in the world for gold, platinum, silver, watches and gemstones.
Day 7 - Fun Day at Sea!
After all that fun, you'll be ready for a breather—another fun filled day at sea. Relax and enjoy!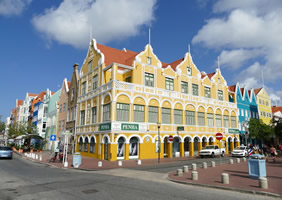 Day 8 - Willemstad, Curacao
The port of Willemstad is one of the six UNESCO World Heritage Sites in the Caribbean. It was selected because of the city's dedication to the preservation of culture and its multicultural community that has grown over three centuries. The architecture and ambiance of Willemstad reflect influences from around the globe. Notable sights include the unique floating marketplace; Fort Amsterdam, a World Heritage Site strategically built in 1635 to guard the vital harbor from enemy ships; and the Queen Emma floating bridge, supported by 16 pontoons, that swings open to allow ships to access the port.
Day 9 - Oranjestad, Aruba
Dutch influence still lingers on the balmy Caribbean island of Aruba, an island of contrasts. Its arid interior is dotted with cactus and windswept divi-divi trees, while secluded coves and sandy beaches make up its coast. Aruba's long and colorful heritage is reflected in its dialect. Called Papiamento, it is a tongue that combines elements of Spanish, French, Portuguese, Dutch, African and English. From casinos to snorkeling, shopping to ostrich farms, there's sure to be something to intrigue you here.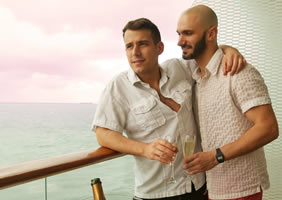 Day 10 - Fun Day at Sea!
Another fun filled day at sea. All that stuff you didn't do before? Today's the day to fit it in!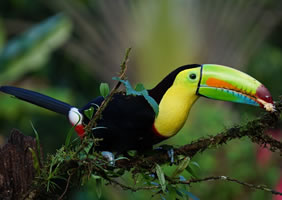 Day 11 - Puerto Limon, Costa Rica
Costa Rica's Limon Province boasts a lush tropical climate, sprawling banana and cashew plantations and dense rainforest. These Caribbean lowlands are still sparsely populated—nearly a third of the province's population lives around Puerto Limon—and conservation efforts have led to growing eco-tourism there. Limon Province offers other charms as well. Afro-Caribbean influences abound. From the lilting speech and reggae rhythms brought by Jamaican settlers to the colorful bungalows lining small fishing villages and the fascinating architecture in town, Limon is a zesty little slice of heaven.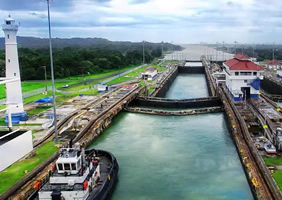 Day 12 - Daylight Transit Panama Canal
Experience one of the world's best short cuts! Journey 40 miles through the Panama Canal for an unforgettable experience. Witness first-hand one of the world's manmade short cuts that has changed travel and the transport of goods worldwide.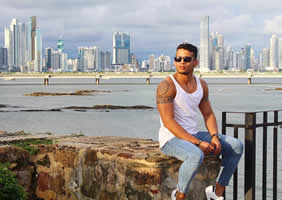 Day 13 - Panama City (Fuerte Amador), Panama
Peppered with classic French and Spanish architecture, you can roam as far as your eyes can see in decadent Fuerte Amador. And be sure to make your way through Panama's verdant rainforests, visit secluded villages, and purchase handmade crafts in the city. Once you've worked up an appetite, sample a tamal de olla, a local speciality containing chicken with corn-stuffed cornmeal, vegetables, olives and raisins.
Your cruise ends in Panama City
, but your vacation doesn't have to. Perhaps you'll want to explore this exciting, vibrant Latin American capital for a few days? Regardless of when you return, you'll arrive home relaxed and rejuvenated, and full of memories that will last a lifetime!