Carnival Pride
Ship Facts
Gross Tonnage: 88,500
Length: 963 ft
Beam: 106 ft
Cruising Speed: 22 knots
Guests: 2,124
Crew: 930
Passenger Decks: 12
Ships Registry: Panama
Western Caribbean Gay Daddy Cruise 2021
7 nights from/to Tampa, Florida, US
December 5 – 11, 2021
Carnival Cruise Lines Carnival Pride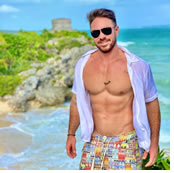 Come join our intimate and super-friendly group of gay guys, daddies, bears, friends new and old, aboard the Carnival Pride as we return to the seas, post pandemic! A shorter-than-usual itinerary keeps things simple, inexpensive, and close to home. We sail from convenient Tampa to explore some of the most exciting places in Central America with a bunch of guys who are sure to become fast friends in no time.
In addition to all the great activities provided by the cruise line, you'll have the option of joining our various private activities that will facilitate and encourage everyone to meet and get to know each other in fun, safe and creative ways.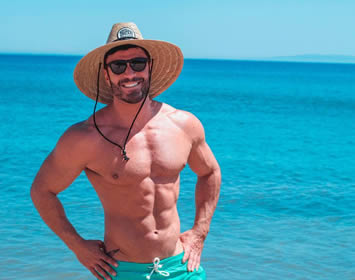 Your cruise begins on December 5, but we'll encourage you to get to gay friendly Tampa
a day or two beforehand. What better way to get into vacation mode than hanging out in the Florida?! Tampa truly has a fun and exciting vibe thanks to the large population of students in town attending the city's famous University.
We don't have proof, but evidence suggests that the Caribbean was made for cruising. This evidence is all around you — you'll find in the Caribbean air, the sand and the water. And with more than 5,000 islands and cays spread across this amazing region, there's a lot of paradise to see. So how do you choose where to visit on a Caribbean cruise? We recommend you just go and see for yourself! Best of all, the mild climate means it doesn't even matter what time of year you go. A Carnival Caribbean cruise takes you to some of the coolest little hotspots... stretching across the world's designated hotspot.

Your Ship - Carnival Cruise Lines Carnival Pride
Your adventure begins as you sail out of Tampa on the Carnival Pride
. According to Berlitz, Carnival Pride provides fun for all, but it does so on a smaller, more intimate ship, without a feeling of being cramped. Service is "friendly and excellent." Cruise Critic
members would "overwhelmingly" sail her again. US News & World Report ranks Pride as the third best ship in Carnival's fleet.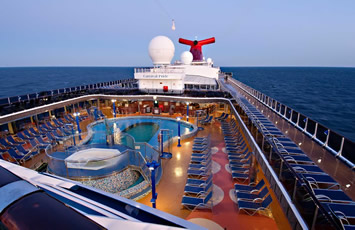 The Carnival Pride features all the updates of Carnival's "Fun Ship 2.0" series, which includes the Punchliner Club (a dedicated comedy club with different comedians every night!), Blue Iguana Cantina (think Chipotle goes to sea), the Alchemy Bar (where mixologists whip up creative and personalized martinis to calm what ails you), and our favorite: Guy's Burger Joint—with the best burgers on land or sea (seriously, wait till you try them!).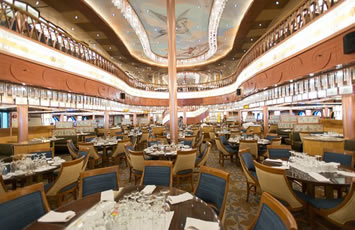 Speaking of food, Fodor's says the steakhouses on board (extra fee) are some of the best restaurants—and dining bargains—at sea.
How about California rolls at Bonsai Sushi or sizzling cuts at David's Steakhouse? For casual eats, check out Guy's Burger Joint or Blue Iguana Cantina.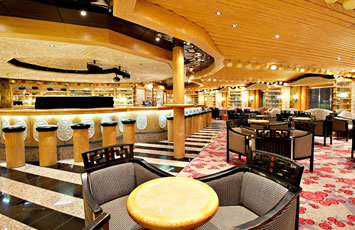 Outside, one of the pools (there are two of them) is the ending point for a 200 foot long water slide. Calmer waters are in each of the five on board hot tubs. Midship has the Carnival Seaside Theater with a huge (300+ square foot) outdoor screen for watching great Hollywood blockbusters. OR, escape the outdoor activities and noise at the Serenity Retreat (extra fee), an adults only area for relaxing. The promenade down on Deck 4 wraps around the ship, with plenty of lounge chairs to enjoy views, fresh air, and even a whiff of sea spray.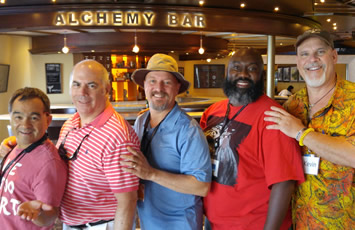 Exclusive extras for our group only
• Cruise Eve Dinner - meet your fellow travelers face-to-face, get a jump start on your vacation and a taste of your host city the night before we sail.
• Let's Cruise Away Welcome Aboard Party (with free drinks!)—come meet your fellow Daddies and friends in a warm, welcoming, and casual atmosphere. Play our fun mingling/get-to-know-you activity, and start forging friendships that will last a lifetime.
• Free Welcome Aboard Gifts including a lanyard for your sailing card…and then some surprises!
• Specially reserved group dining in the main restaurant—you'll always have a seat for dinner, surrounded by a bunch of Daddy Cruise friends.
• Onboard Host/Cruise Director - We'll be there to make sure you have a great vacation. We will resolve any issues that may arise, answer questions, and help you enjoy your cruise to the utmost. We'll coordinate and host activities and parties each day-all of which are optional (it's your vacation: pick and choose what you want to be a part of).
• Exclusive excursions just for our group (additional fee applies)—including at least one Impact Activity where we connect with local people while performing a helpful service for the community.
• Special Daddy group activities on board (card games, trivia contests, happy hours, parties, and more)
• Special discounted rates at our host hotel in Tampa the nights before and/or after the cruise.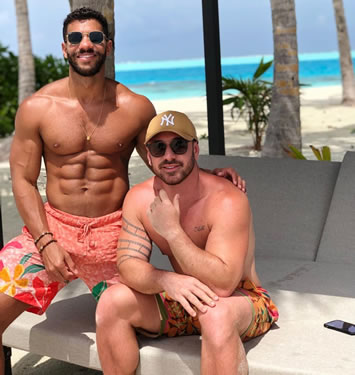 Western Caribbean Gay Daddy Cruise 2021 Itinerary


Date

Port

Arrive

Depart

05 Dec
Tampa, Florida, US
4 PM
06 Dec

Fun Day at Sea!

07 Dec
Cozumel, Mexico
8 AM
5 PM
08 Dec
Belize, Belize
8 AM
5 PM

09 Dec

Costa Maya, Mexico
8 AM
5 PM
10 Dec

Fun Day at Sea!

11 Dec

Tampa, Florida, US
8 AM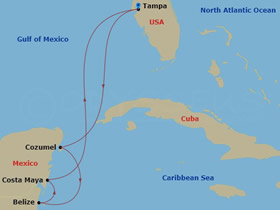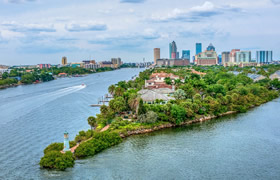 Day 1 - Tampa, Florida
With its mix of historic architecture and modern landmarks, a culture infused with Cuban and Spanish flavors, vibrant business districts and beautiful waterways, Tampa
is a wonderful place to play and unwind.
Our itinerary is a perfect blend of connecting, relaxing, and having fun together. Shortly after sailing out of Tampa (and under the famous Sunshine Skyway Bridge), we gather for a hosted Meet-n-Greet Party where you'll meet your fellow cruisers and start making new friends right away. Dinner with the whole group is next, followed by another get-to-know-you activity. You're going to have a bunch of new friends before we even leave sight of land!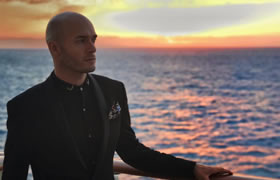 Day 2 - Fun Day at Sea!
You awake adrift in the Gulf of Mexico. Take all day to relax, unwind, and get into vacation mode. Join us on deck for games or contests. Explore the ship. Maybe lounge on your private balcony or near one of the pools. Perhaps find a quiet nook to settle in with a book. Want to be more active? Ride the water slide, play bingo, work out at the gym, dance all night, watch a movie, attend a cooking seminar, soak in a hot tub, watch a sunset (or a sunrise), play trivia games, sing along at the piano bar, do some wine tasting, check your email or surf the internet, grab a snack, watch live entertainment, get lucky in the casino, indulge in a spa treatment, catch the game in the sports bar. The list of options for you goes and on and on.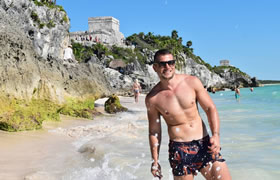 Day 3 - Cozumel, Mexico
Cozumel is the most visited cruise port in the Western Caribbean, and for goodreason. Snorkeling, scuba diving, jet skiing, parasailing and windsurfing are just some of the water activities available here. Maybe take a swim with the dolphins and stingrays. Or, perhaps spend a quiet day at one of the many beaches. Don't like the water? Cozumel offers great duty-free shopping (especially attractive are the deals for jewelry and Mexican crafts). Nearby historical sights are quick and easy taxi rides from the ship. Or hop a quick ferry back to the mainland where you can visit one of the most famous of all the Mayan ruins: Tulum. In downtown Cozumel there is a half-mile stretch of outdoor cafes and restaurants along the beach that are perfect spots for a lazy afternoon in the Mexican sunshine. Margarita, anyone?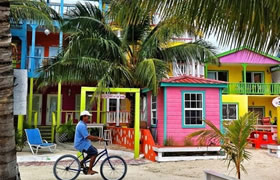 Day 4 - Belize, Belize
Located at the base of the Yucatan Peninsula, Belize offers travelers a wealth of attractions. The country's dense rain forest is dotted with Mayan ruins. The forest is also home to a widerange of tropical wildlife, ranging from jaguars and ocelots to keel-boated macaws and howler monkeys. Offshore, the world's second-largest barrier reef offers some of the finest diving and snorkeling in the world. And Belize's easygoing ways, a legacy of its past as a British colony, feels far more akin to a small Caribbean island than a Central American republic.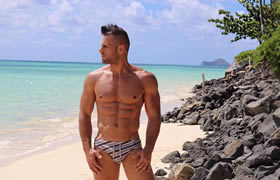 Day 5 - Costa Maya, Mexico
The sleepy fishing village of Mahahual is your gateway to Costa Maya. Here in the dense tropical forest and mangrove thickets of the southern Yucatan flourished the great Mayan civilization. During the Classic Period (A.D. 200-900), the Maya erected elaborate stone cities of stepped pyramids, plazas, and palaces. Then, this fascinating culture literally disappeared as the Maya deserted their city complexes for the jungle interior. Today, we can explore the ruins of the once great cities of Kohunlich, Dzibanché, and Chacchoben, as well as natural wonders like the Lake of Seven Colors or the Gulf coast beaches.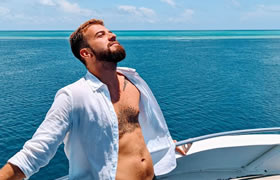 Day 6 - Fun Day at Sea!
After all this, you'll be ready for another full day at sea, either to relax…or to perhaps energize one more time?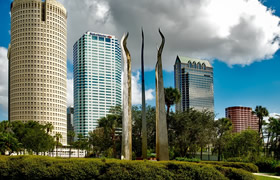 Day 7 - Tampa, Florida
Welcome back in Tampa
, Florida! You'll disembark this morning with great memories, great pictures, and great new friends from your all-too-short vacation. Happy Holidays!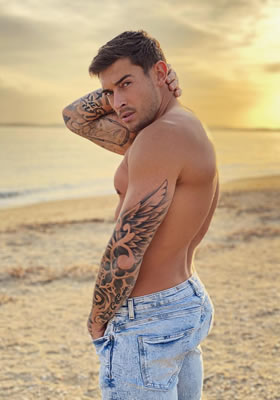 Guests: 2,124 • Gross Tonnage: 88,500 • Length: 963' • Beam: 106' • Cruising Speed: 22 knots • Crew: 930 • Registry: Panama

Western Caribbean Gay Daddy Cruise 2021 Rates

Interior Stateroom
These cabins are not just economical; they are richly appointed and roomy. At 180 square feet, they are almost double the size of so-called "studios" that other cruise lines offer to singles. Your cabin includes one king bed, a flat screen TV, desk, ample closet and drawer space, and a private bath with shower. Since there's no window, you won't have pesky sunlight to hinder your sleep at any hour!
$ 575

Ocean View Stateroom
Size approx. 185 sq.ft. Every Carnival guest is assured of spacious, comfortable accommodations. All staterooms have carpeting, ample drawer and closet space, private facilities (shower, basin and toilet), telephone and TV. King-size bed. These cabins include a large window (not just a porthole) so you can see an unobstructed view of what's going on outside as we cruise along!
$ 624

Balcony Stateroom
These cabins are even larger than inside cabins (200 square feet!), and they are similarly appointed (beautifully!). Each one has a private balcony accessed by floor to ceiling sliding glass doors so you'll enjoy a view from inside or outside of your cabin! You'll get a king bed, a flat screen TV, desk, ample closet and drawer space, and a private bath with a shower, and of course, that balcony! Imagine sitting on your private balcony watching the great Gulf of Mexico pass by!
$ 760

Suite
Want the ultimate? Let's talk suites! At 300 square feet and more, these large cabins include one king bed, a flat screen TV, desk, ample closet and drawer space, and a private bath with shower, as well as a separate inside sitting area. Floor-to-ceiling sliding glass doors open to an extra-large veranda where you can relax and soak in the scenery as it passes right in front of you. THIS is the way to cruise, especially the Caribbean!
On Request
Prices are per person based on single occupancy and include almost everything: your berth and transportation from port to port, onboard entertainment, onboard activities, most beverages (pay extra for alcohol and carbonated drinks), all your meals (including free room service!), all the Gay Singles Cruise extras, and much more.

Taxes & charges of $125 pp, Gratuities and optional insurance are additional.

Current rates may be lower or higher than rates as listed above based on current promotions and availability of cabins at the time of booking. An agent will apprise you of any changes, available pricing promotions and cabin options specific to your interests before moving forward with any booking or charging of your credit card.

First deposit of $375 per person is required upon booking. Full payment is due 90 days before sailing

Optional shore excursions will be offered.

Prices are cruise only and DO NOT INCLUDE return airfare! Please ask for airfare add-ons back to your home city.

Fares are subject to availability and may change without prior notice.

Please ask for further details.

Special Airfares








Pre-Cruise Hotels







Post-Cruise Hotel