Christmas & New Year Caribbean Cruise on the Queen Mary 2

12 nights. Roundtrip From/To New York (US)
December 22, 2022 –January 03, 2023
Cunard Queen Mary 2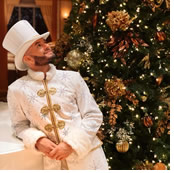 Join Pied Piper Christmas & New Year's 2023 gay cruise as we celebrate the holidays onboard the largest and most luxurious ocean liner afloat, the Queen Mary 2
! We'll sail from New York City to warmer waters and the beautiful islands of the Caribbean! While away enjoy five sun-drenched days in the Caribbean, before welcoming 2023 on your return to New York. Come bring in the New Year with us on the Queen!

A worthy successor to the ocean liners of the 20th century, the Queen Mary 2
is the most exciting vessel to sail the seas!
The Caribbean's many islands may boast similarly wonderful beaches and enviable weather, however each one offers a unique experience thanks to the many nations that have called areas of this turquoise sea home.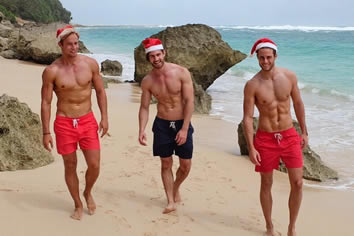 As each island's history is different, so too are the cultures and languages you'll find. All the islands of the Caribbean do have some things in common though – everyone adopts an infectious relaxed attitude that perfectly matches the balmy weather. Throughout the islands you'll also find a kinship with nature – locals fish for their supper and weekends see families flock to the stunning beaches to swim in the crystal-clear waters.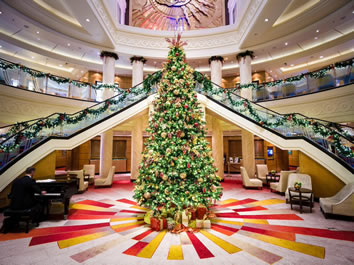 Have you ever...
Been treated like Royalty on the High Seas?
Well, now's your chance to be pampered for 6 glorious days aboard the most luxurious ocean liner-Queen Mary 2
. Step on deck and enter a fairy tale world filled with dazzling views, unparalleled cuisine and magnificent accommodations. And, as you cross the Atlantic partaking in everything the Queen has to offer.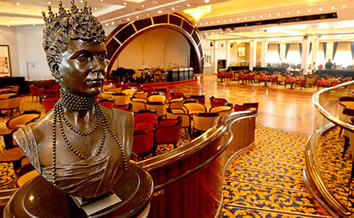 Welcome to Queen Mary 2
- the grandest, most magnificent ocean liner ever built. She's a true heir to the timeless elegance, legacy and inspiration of the great Cunard liners of legend. You'll notice it the moment you walk through her doors into her soaring Grand Lobby, and be awed from the first instance you experience the famous Cunard White Star Service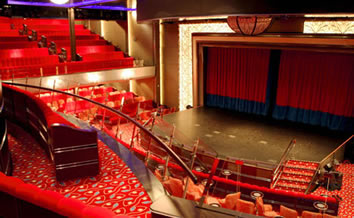 Yet this sophisticated monarch also boasts the most modern luxuries and amenities - from the pampering services of the only Canyon Ranch SpaClub® on the seas to the fascinating Cultural Enrichment Programme led by prestigious experts. This regal royal must truly be seen to be believed - come live the adventure.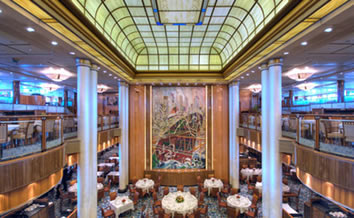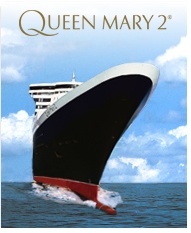 Queen Mary 2
is the grandest ocean liner in the world. So, be prepared for endless opportunities to experience, explore and enjoy to your heart's content.
• Workout in the state-of-the-art gym
• Rejuvenate yourself with treatments at the Canyon Ranch SpaClub®
• Visit Illuminations, the only floating planetarium
• Learn something new with highly-acclaimed cultural enrichment programs
• Walk down history lane at the Maritime Quest Exhibit
• Go on a fabulous shopping spree
• Play a round of virtual golf
• Dance in the largest ballroom at sea
• Nibble on hors d'oeuvres in Sir Samuel's wine bar
• Listen to jazz in the Commodore Club
• Take in West End-caliber shows in the Royal Court Theater
• Try your luck in the casino with its tuxedoed croupiers
• Get down in the G32 disco with well-known DJs
• Retire to the Chart Room where cabaret singers croon nightly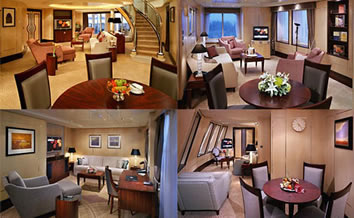 Your Sanctuary at Sea
Combining classic Cunard elegance with a stylish, contemporary flair, Queen Mary 2's staterooms and suites provide a lovely home base for seeing the world. And with room for up to 2,592 (3,056) guests, there's something for everyone.
Almost three quarters of her rooms have a private balcony. Grill accommodation offer more space and more amenities, from our comfortable Princess Suites to glorious Duplex Apartments. Even her interior staterooms provide trademark Cunard touches -- tasteful decor, rich wood furnishings and details, a mini-refrigerator, bathrobe and slippers, 24-hour room service and nightly turndown service with chocolates.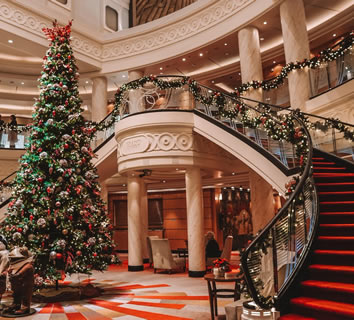 New York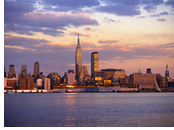 See the bright lights of the Big Apple
, international mecca and melting pot, with expensive brownstones, colourful neighbourhoods like Greenwich Village and the Upper West Side and the legendary Central Park. Explore some of the world's great museums. Some come just for the shopping: there's Bloomingdale's on Lex, Tiffany's on Fifth, Barneys and the unique boutiques along Madison. Or head downtown and explore the trendy shops of SoHo. Walk across iconic Brooklyn Bridge, this engineering milestone ranks among the world's greatest suspension bridges.
Central Park
Features 843 acres (341.1 hectares) of tranquil ponds, lakes, and paths. This was the first artificially landscaped park in the United States.
Mueum Mile
Once known as Millionaires' Row, this stretch of 5th Avenue now contains a distinguished assembly of cultural institutions.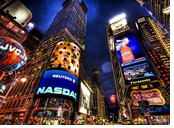 Museum of Modern Art
This museum opened in 1929 and showcases 20th-century art.
Radio City Music Hall
In the heart of the Rockefeller Centre, this Art Deco masterpiece is the largest indoor theatre in the country.
St.Patricks Cathedral
Built in Gothic style, this cathedral is the city's largest and most spectacular church. It is dedicated to the patron Saint of the Irish.
Times Square
One of New York's hottest energy centres. This is the city's main theatre district since the turn of the century.
Charlotte Amalie (St. Thomas), US Virgin Islands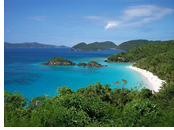 St.Thomas owes its legacy to Danish settlers who arrived nearly 350 years ago. Fort Christian lies on our chart. Not only is it the oldest in the Virgin Islands, it surely ranks among the brightest, daubed in garish red – it is literally unmissable! Azure skies and lush plantations add to its popular appeal, as do quaint streets lined by duty-free boutiques.
Coral World
This marine park includes a predator tank, Marine Gardens, aquariums and a touch pool.
Duty Free Shopping
St. Thomas has long been known for excellent duty free shopping. Many of the ship's tours include time for shopping plus you get to experience the history and sights of the island.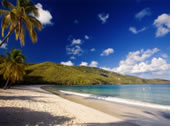 Magens Bay
Rated by National Geographic as one of the top 10 beaches in the world.
Mountain Top
Highest point on the island that offers spectacular views of Magens Bay and neighbouring islands.
St.John
Virgin Islands National Park covers two-thirds of the island, providing beautiful beaches and impressive snorkelling in the marine preserve.
St.Peter Great House
This Caribbean hideaway was once a haunt of the rich and famous. It offers impressive views from the observation deck perched 1,000 feet (304.8m) above sea level.
Basseterre, St.Kitts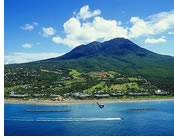 St Kitts tells you so much about the colourful Caribbean history. The capital is French in name, yet British in spirit. Beautiful Basseterre's Georgian centrepiece is the Circus, modelled on Piccadilly, with its charming Victorian clock. This scenic island looks simply stunning from the Fortress of Brimstone Hill. Volcanic slopes, verdant sugar cane and neighbouring islands are on view.
Brimstone Hill Fortress National Park
This rambling 18th-century compound, once known as the "Gibraltar of the West Indies," was previously a major British garrison until it was abandoned in 1850. A major restoration was undertaken in the 1960s and much of the fortress has been returned to its earlier grandeur. The main hilltop compound, the Citadel, is lined with 24 cannons and provides excellent views of St Eustatius.
Basseterre
Basseterre, the capital of St. Kitts, is host to structures that date back to the 17th century, with architectural influences from French and English settlers. The Circus, built in the style of London's famous Piccadilly Circus, is the centre of the tourist area and features a lovely old clock tower.
Nevis
Nevis is an approximately 45-minute ferry ride from her sister island, St. Kitts. The capital is Charlestown and the island is the birth place of Alexander Hamilton. There is a small museum dedicated to Hamilton and a lovely botanical garden to explore.
Southeast Peninsula
St Kitts' southeast peninsula is wild and starkly beautiful, with barren salt ponds, grass-covered hills, and scrubby vegetation. The main inhabitants are green vervet monkeys and a few wild deer. Frigate Bay, the main beach resort area on the island, spans the northern end of the peninsula.
Bridgetown, Barbados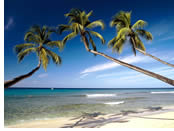 Sample the unique British flavour as you stroll through historic Bridgetown, also referred to as 'Little England' and enjoy Bridgetown's unique combination of colonial tradition and Caribbean vibrancy. Explore a cane plantation and soak up the vivid contrasts in the centre of town where immaculately-uniformed policemen mingle good humouredly with the warm and welcoming Bajan people.
Beaches
Barbados has some of the best white-sand beaches in the Caribbean. Experience one through a ship's tour.
Gun Hill Signal Station
Gun Hill Signal Station provides a magnificent view of a large part of the island. It is the finest of a series of signal stations, built in 1818. These stations sighted ships approaching Barbados and signalled to each other in warning of the approaching vessel.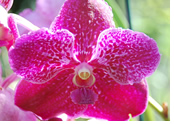 Orchid World
Spans over 6 acres of land, some 800 feet above sea level. Meander through the beautiful outcrops of coral, rock gardens, cool shady gullies and ponds and be fascinated by the beautiful orchid plants growing in mid-air with their roots completely free of any soil.
Sunbury Plantation House
The house was built over 300 years ago by Matthew Chapman, one of the first settlers on the island. One of the country's best collections of antiques can be found here, along with the largest collection of antique horse carriages in the Caribbean.
Roseau, Dominica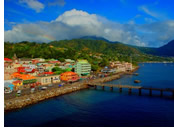 Dominica is a lush, mountainous island that will captivate nature lovers. There are not many chances to explore one of the Earth's few natural paradises, so don't miss this one. Within its verdant interior, seek out tumbling cascades like the Emerald Pool and Trafalgar Falls. Stepping off at Roseau is a truly life-enriching experience. Dense, lush rainforests, Sparkling lakes, the unforgettable Trafalgar Falls. Roseau is a truly life-enriching experience. Seek out the Kalingago Barana Aute cultural village for an enthralling insight into Kalingo Indian life. Watch accomplished potters and weavers at work, and witness canoes being carved from tree trunks.
Botanical Gardens
Displays many exotic species of flora and fauna indigenous to the island.
Carib Territory
Native Indians exhibit their arts and crafts and perform in traditional costumes.
Champagne Reef
Sits on the edge of a submerged volcano, where vents of hot water bubble up from the earth's interior.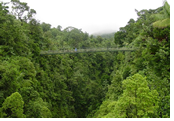 Rain Forest Aerial Tram
Explore the rain forest effortlessly by gliding through the canopy in a gondola.
Ti Tou Gorge
Located some 3,400 feet (1,036.3m) above sea level, hot and cold streams intermingle in this natural rock pool.
Traflagar Falls
Picturesque twin falls surrounded by forest, lush ferns and tropical foliage.
Trois Piton National Forest
Lush rain forest home to flora and fauna, including over 172 species of birds.
Philipsburg, St. Maarten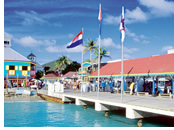 What a setting – perched on a narrow strip of land between clear Caribbean Sea and the Great Salt Pond. St.Maarten is Caribbean gem is all about choice. Stroll along the inland salt lake or head for the gorgeous city beach. Search the quaint clothes boutiques or browse for duty-free bargains. It's entirely up to you.
Fort Amsterdam
Built in 1963, this elevated Dutch fort gives spectacular views from its position between Great Bay and Little Bay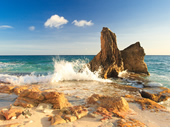 Front Street
This 1km Street houses some of the islands most impressive buildings, including the white wooden courthouse topped with a cupola, built in 1793, the quaint Methodist church built in 1851 and a group of elegant colonial houses, a small museum and two large marinas.
Philipsburg Zoo and Botanical Gardens
Housing more than 250 animals including six endangered species such as Bush Dogs, Golden Lion Tamarins and Scarlet Macaws.