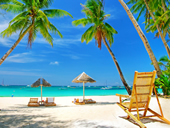 Relaxing, fun and enjoyable nude gay sailing cruise between the stunning French Caribbean islands Guadeloupe, Iles des Saintes, La Desirade and Marie Galante.

Guadeloupe offers many stunning beaches for sunning and swimming naked (we drop anchor in front Pointe Tarare gay nude beach). Les Iles des Saintes offer lush unspoiled nature and here we'll taste some fresh fish and lobster from the grill in the relaxed Caribbean harbour villages.

Constant easterlies promise a comfortable and terrific sailing speed going North and South along these Caribbean gems. Our comfortable catamaran has great daybeds and a nett for chilling naked with all the guys while cruising the turquoise seas.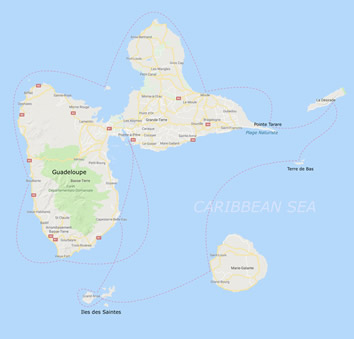 • Fly to/from: Guadeloupe Pointe-a-Pitre International Airport (PTP)
• Boarding 17:00 pm first day, Pointe-a-Pitre
• Disembarking before 9am last day, Pointe-a-Pitre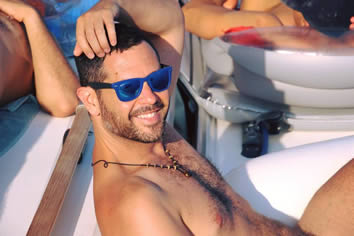 • Carefully selected sailing cruise itinerary
• Your accommodation on the yacht
• The professional guidance of a gay skipper
• Bed linen & towels
• Dinghy + outboard
• Diesel & gaz
• End cleaning yacht
• Your flights/transfers
• Reservation fee € 55 p/person
• Food/drinks & occasional mooring fees (approx. € 275 for all extra costs for the week)