RSVP Caribbean All-Gay Cruise 2021
March 06 – 15, 2021
Celebrity Cruises Celebrity Infinity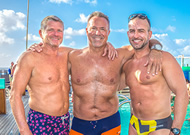 RSVP heads into the future with the cruise you've been waiting for on RSVP first charter aboard the gorgeous Celebrity Infinity. We're heading deep into the Caribbean's most beautiful islands with visits to gay-friendly Curacao, postcard-perfect Aruba, fabulous Labadee, and an overnight in exciting San Juan. With more time to enjoy than ever before at awesome low fares from $1099!
This is the new RSVP Caribbean All-Gay Cruise. And you're invited to experience it all in 2021!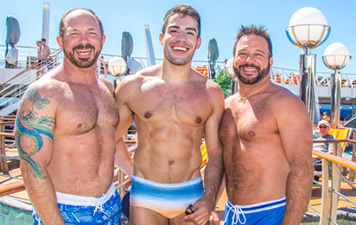 RSVP First Celebrity Cruise
An all-new way to sail awaits 2100 RSVP friends onboard the beautiful Celebrity Infinity, one of the world's top-rated premium ships. Intimate and refreshingly modern at every turn, Infinity offers the perfect setting for relaxing and enjoying all that RSVP has to offer.
From the sparkling pool deck to the luscious new retreat to inviting bars, you'll find a welcoming environment with a touch of modern luxury everywhere you turn. Add Celebrity's legendary cuisine and superior service to create an all-new RSVP experience to thrill you in a new way each day.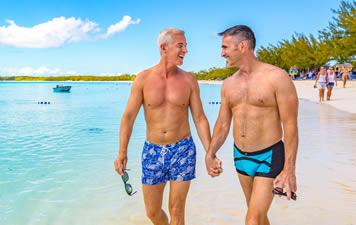 More Time To Explore
Everyone wants a little more vacation time, so we've extended our 2021 cruise to 9 fabulous nights to create a fresh new exotic itinerary. You'll sail from convenient Miami to lively Curacao, the most gay-friendly island in the Caribbean, after two refreshing days at sea to enjoy all that Infinity has to offer. Spend a day marveling at the powder white sand beaches on legendary Aruba with a seemingly endless array of options to explore.
After another relaxing day at sea, we arrive into thrilling San Juan for our first-ever overnight in this vibrant and culturally rich city. Finally, the private island paradise of Labadee awaits where we create the largest gay island in the Caribbean, for a day. It's the perfect combination of enticing and enriching destinations and superior enjoyment onboard.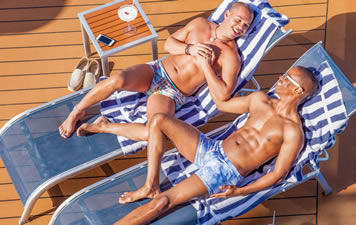 The Ultimate Ship For RSVP
With three glorious days at sea, you'll truly enjoy what RSVP is all about. Start with a lazy brunch with friends. Soak up some rays on Infinity's sunny decks, sparkling pools, and whirlpools. Treat yourself to a treatment in the modern Canyon Ranch Spa. Take in a fitness class or work out in the spackous gym.
Just save some energy for RSVP's signature T-dances, enrichment experiences, silly pool games, and friendly good times all day long.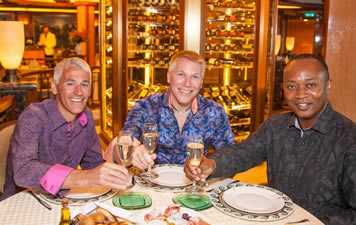 Endless Culinary Delights
Share a meal with friends old and new, any way you desire. Our two-story main restaurant features an ever-changing menu in a fresh modern setting, where conversation sparkles over delicious options.
Infinity features distinctive restaurants catering to virtually every palette and desire, starting with the classic Tuscan steakhouse and Qsine's innovative modern cuisine. Fresh seafood stars ad Sushi on 5, or dig into homemade gelato at Café al Bacio. For something more casual, forget everything you've heard about cruise ship buffets — the new Ocean Cafe turns out a never-ending spread day and night that will keep you coming back for more.
And of course, each meal on RSVP is designed to be relaxed with no assigned dining times and no stuffy dress codes. It's the perfect time and place to meet friends.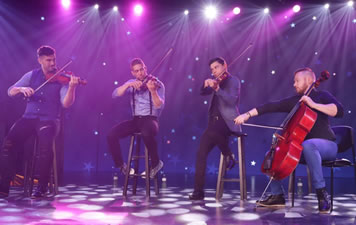 Discover Our Newest Stars
RSVP continues to present the finest performers from our community and beyond, with mainstage shows every night in our luxurious two-story theater and intimate lounges. Our roster of top gay and lesbian talent ranges from Broadway to country, comics to magicians, drag queens to acrobats, and so much more.
Enjoy your favorite stars, and get ready to discover some new ones in our festival of entertainment.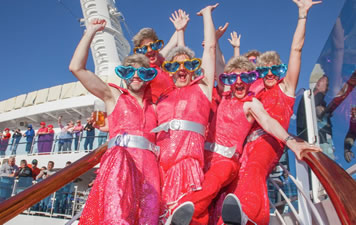 Fresh And Friendly Parties
Infinity's wide-open main pool creates the perfect setting for RSVP's fantastic themed t-dances and evening parties under an endless Caribbean sky. Our talented DJs play everything from today's hits to legendary disco, and just about everything in between. No matter what your taste in music, we'll welcome you to the party with friends like you everywhere you turn. It's all about having a great time with friends!
$1099 For Nine Nights. Our Best Value Yet
We're thrilled to offer our longest all-gay Caribbean cruise yet at the same price as 7-night vacations, and on an all-new ship for RSVP. Our low fares start at just $1099, which includes virtually everything – from world-class entertainment and fabulous parties to incredible accommodations and dining. For over 35 years, RSVP has been creating amazing vacations where everyone is truly welcome. Whether you're traveling with your partner, spouse, friends, or on your own, you'll find endless opportunities to connect, play, and simply relax. There's no better place in the gay and lesbian world where you belong.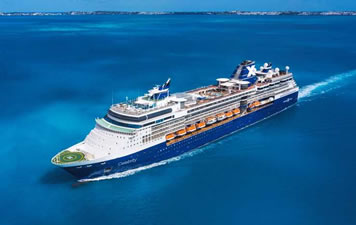 She's All New And Ready
As part of a $500 million fleet-wide modernization program, Infinity is more spectacular than ever, with a mix of sophistication, great entertainment venues, and a friendly size. It's simply the perfect ship to come home to after a day of exploring.
From the blue-accented hull to magnificent teak decks, she'll stun you the moment you step onboard. The three-story atrium welcomes you with the ambience of a contemporary grand hotel. And it's easy to relax with new friends in Infinity's fabulous new lounges.
Infinity has been "reborn" with some amazing new features including brand new staterooms throughout, elevated design concepts, advanced technology, and much more. Our suite class guests will love The Retreat, an exclusive suite class experience including a exclusive private sundeck and lounge.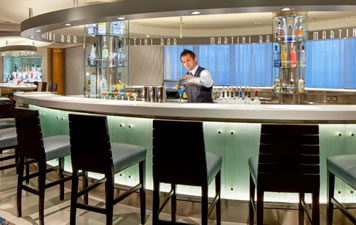 Unique Places To Meet
Infinity's uniquely designed lounges and bars are perfect for meeting friends or striking up conversation with friendly strangers. The social centerpiece is our Martini Bar with an ice-covered bar and range of specialty libations. Cellar Masters wine bar features some of the world's finest wines. The Rendezvous Lounge is the perfect retreat for enjoying the best in RSVP cabaret talent. And of course, there's always action in the sophisticated Casino.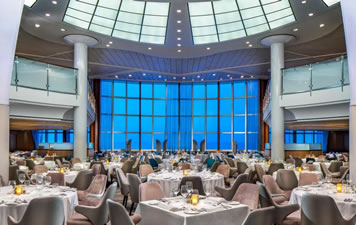 Innovative Dining From Modern To Classical
The newly designed two-story main restaurant offers soaring views of the ocean and Celebrity's award-winning fresh cuisine. Attentive yet unobtrusive service from European-trained staff makes every meal a refreshing event. As on all RSVP cruises, we feature open seating and a casual atmosphere with no dress code. There's never an assigned table or dining time, allowing you to enjoy meals at your leisure with friends old and new.
Infinity's specialty restaurants set the stage for dramatic dining experiences ranging from the formal to whimsical. Qsine will certainly challenge every sense, from it's innovative world menu to the towers of culinary invention gracing every table. Blu offers Mediterranean influenced fare in a light modern setting, exclusively for our Aqua-class guests. A true Italian steakhouse,Tuscan Grille offers fresh pastas and more in a sophisticated atmosphere. Or treat yourself to the authentically prepared sushi and other Japanese specialties at Sushi on Five.
Our suite guests will enjoy world-class dining in their Luminae, their own private space with pampering service and an ever-changing menu.
Oceanview café is open virtually all the time (including RSVP's famous late-night selections), featuring a variety of choices in a breezy open setting. There's even an outdoor poolside grill for lunch and snacks throughout the day. Sip a coffee in Café al Bacio, or a healthy snack in the Spa café. All of it is ready for RSVP and designed for the way you like to dine.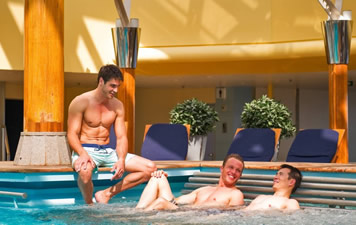 Relax, Rejuvenate, And Rejoice
The inviting outdoor pool is perfect for a dip after a long day of exploring. Or relax at our indoor pool and whirlpools. Unwind with a yoga session or a run on the beautiful teak decks. The fully equipped Fitness Center by Canyon Ranch offers everything from spinning to aerobics classes along with a complete weight-training center. Just leave some time to enjoy the sensory heaven of the world-famous Persian Garden, indulging in the hydrotherapy pool or luscious steam garden.
And for true pampering, check into the world-renowned Canyon Ranch Spa at sea for some of the most fabulous spa treatments ever offered.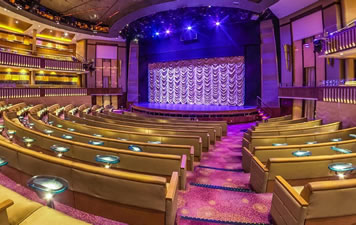 Let Us Entertain You
We have more venues to entertain you on Infinity than you'd ever imagine. The gorgeous two-story theater is perfect for a wide range of shows.
Our seven bars and lounges featuring live music and comedy shows. If you're feeling lucky, have a go in the world-class casino. We'll feature first-run movies and the best of the recent gay cinema in the onboard movie theater. And the sophisticated intimacy of The Rendezvous Lounge creates the perfect setting for the ultimate RSVP piano bar.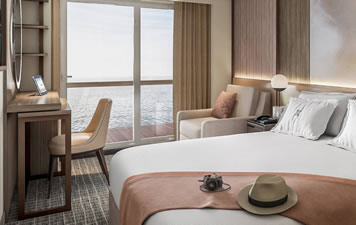 Completely New Staterooms And Amenities
Every newly renovated room features a comfortable bathroom, ample closet space, new eXhale bedding featuring Cashmere mattresses that will surround you in luxury, and a new flat-screen television system. And with 24-hour room service available, you might never leave your stateroom! For an added touch of luxury without breaking the bank, upgrade to a Concierge Class stateroom, where suite-like amenities await you in the best locations on the ship.
The unique AquaClass staterooms offer personalized sensory elements along with spa-inspired amenities, all designed to bring a bit of the spa experience back to your stateroom. Plus, they include complimentary priority access to Blu, a private lounge, and free access to the Persian Garden thermal suite.
Our sumptuous suites feature butler service and a wide range of pampering amenities. The suite experience has been taken to a new level with the addition of The Retreat, featuring the exclusive Retreat Sundeck, Retreat Lounge and Luminae, a private restaurant for suite guests.