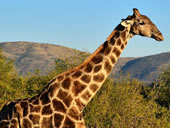 An exhilarating exclusively gay South African vacation! Experience the best of South Africa! Cape Town Pride, an African Safari and loads more in an exclusive, all gay South African vacation! An unforgettable 8 day experience of the diversity and splendour of South Africa. Safari, wine, 5-star cuisine and magnificent landscapes that will create memories to last a lifetime! Travel South Africa with Rocco Steele!
We want to make your Eclectic African Adventure as valuable as possible, so we are offering the chance to 'tag' an 8 day tour of South Africa to the front of AfriGay Mauritius Gay Resort Week 2020, March 2 - 7, 2020.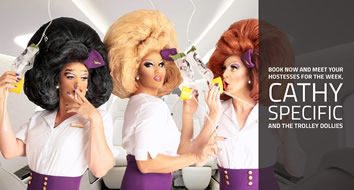 Our tour will take you on a 2 night African Safari at a private game reserve in the Pilansberg, where you will experience not only the Big 5, but true African bush hospitality and cuisine. We have selected Ivory Tree as the lodge of choice because of their incredible 5 star service and because they are large enough to accommodate all of us. Not to mention, they are wonderful supporters of the LGBTI community.
After the Safari, we will fly to Cape Town from Lanseria airport. It's a short 2 hour flight.
In Cape Town, you will experience the best of what South Africa has to offer – wine, food, scenery, beach, sun and incredible fun. Our tour will include a full day wine tasting in the Franschhoek/Stellenbosch region; a tour of the magnificent Cape Peninsula which includes experiencing where the two oceans meet and the Penguin colony at Boulders Beach.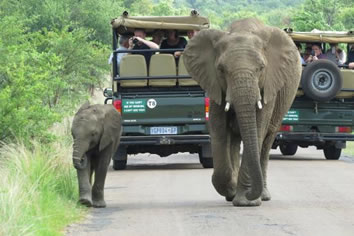 We have left a lot of time for you to choose your own adventure too… so you can either go up Table Mountain to take in the inspiring views of Cape Town; or visit Nelson Mandela's cell at Robben Island; or go shark cage diving… or all of it!
We have also included dinner at two of Cape Town's top restaurants (subject to availability). One of which is none other than the famous Kloof Street House.
With Cape Town Pride Festival being held on Saturday 29 February, it is totally fitting to end off our adventure at Gate 69 – Cape Town's very own Drag Cabaret Dinner Theatre, with performances by Cathy Specific & her Trolley Dollies.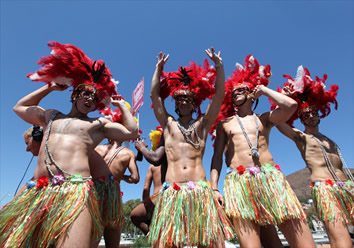 Days 1 & 2 - Sunday - Monday, February 23 - 24, 2020
Pilanesberg Game Reserve
Two days at Ivory Tree Private Game Lodge
in the Pilansberg Game Reserve including two game drives and meals.
Day 3 - Tuesday, February 25, 2020
Cape Town
Five nights at The Grey Hotel
in De Waterkant, the heart of the gay village in Cape Town including a welcome dinner on the first night at the world famous Kloof Street House.
Day 4 - Wednesday, February 26, 2020
Stellenbosch & Franschhoek
After breakfast, we will depart for a full day of wine, olive, cheese and chocolate tasting in the magnificent Stellenbosch and Franschhoek region.
Day 5 - Thursday, February 27, 2020
Cape Peninsula
A morning tour of the breathtaking Cape Peninsula, with a visit to Hout Bay, Cape Point (where the two oceans meet), the penguins at Boulders Beach, and a breathtaking drive over the famous Chapman's Peak.
Day 6 - Friday, February 28, 2020
Day Four in Cape Town
Explore Cape Town optional tours! Take a Cable Car trip up Table Mountain, a tour of Robben Island - the famous prison of Nelson Mandela, Shark-cage diving, paragliding off Signal Hill and so much more! We can assist with any necessary arrangements.
Day 7 - Saturday, February 29, 2020
Cape Town Gay Pride 2020Participate or simply stand on the sidelines and watch. Experience the exhilarating afternoon Pride parties. We end our South African adventure at Gate 69, with performances by Cathy Specific and the Trolley Dollies.
Day 8 - Sunday, March 01, 2020
Last Day in Cape Town
Time for some last minute shopping or perhaps a visit to the beach We depart for the airport in the early evening for our overnight flight (5 hours) to Mauritius for AfriGay Mauritius! Africa's very first all gay, all inclusive Mauritius beach party event!