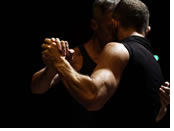 Enjoy Buenos Aires, the most gay and cheerful city of South America. An unforgettable week! We'll visit Buenos Aires city, staying at Adults Only Serena Hotel, where you will feel at home. We'll go on tour, relax, taste delightful Argentinian food, go shopping. We have designed this gay tour package especially for you to come and discover why Buenos Aires is called Gay Capital of South America.
Sophisticated and elegant, Buenos Aires is an ideal gay trip destination who wish to visit tango's birthplace. Buenos Aires is the ultimate South American capital city. With its intense gay nightlife, food of European flavor and intense wine, Buenos Aires is the destination for gay tourism today at incomparable prices and with a tolerant environment which makes it unique in South America.
Buenos Aires is tango, Evita, Che, bandoneon, soccer, night shows and art in all its expressions. It's the ideal city for holidays for those who want to enjoy mild weather and kind people. It is the departure or arrival point to wonderful places such as huge Patagonia, gorgeous Tierra del Fuego, magnificent south lakes, impressive Calafate, mountain Mendoza, Salta "the beautiful", incredible Iguazu Falls, quiet Mesopotamia.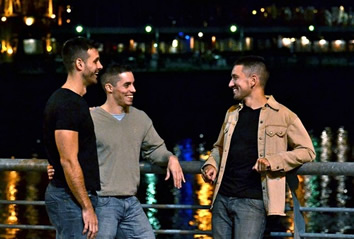 Argentina was the first country in Latin America to legalise gay marriage in 2010 with full adoption rights and since then it has blazed the way in becoming Latin America's no 1 gay-friendly destination. The cultural capital of South America, and one of the world's great gay destinations, Buenos Aires pulses with energy and is rife with diverse, historic, and colorful neighborhoods. Fans of shopping, wine, food, and gay nightlife will find plenty to see and do here.
Buenos Aires is a meat-lover's dream. Add to that their stunning array of fine wines and the city becomes a foodies paradise! And its cheap to eat out too.
The gay scene is spread out across the city, but the nucleus of gay live is Palermo a cool and hip barrio close to the other two gaybourhoods, San Telmo and Recoleta. Most of the gay bars are in Palermo. Bars and clubs tend to blend into each other with all staying open until the early hours of the morning. You will need a disco map in this city if you intend to party! Buenos Aires has a bar for everyone, from early evening cocktails and dining, to late night cruising, the gay scene is friendly and constantly evolving.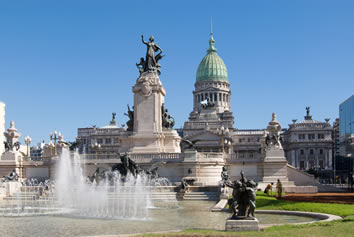 Day 1 - Arrive in Buenos Aires, Argentina
• Arrive in Buenos Aires International Airport (EZE, or AEP)
• Included transfer from airport to Serena Adults Only Hotel
(the only hotel for adults in the city).
• Free afternoon.
Day 2 - Buenos Aires Highlights
• Accommodation with breakfast included.
• In the morning, Buenos Aires Highlights tour.
• Lunch at Cabaña Las Lilas (starter, main course, dessert and drinks included)
Day 3 - Buenos Aires - Tigre Spa Day
• Accommodation with breakfast included.
• Whole day outing to Delta Eco Spa, in Tigre, with lunch and one massage included.
Day 4 - Buenos Aires - Free Day - Optional Excursions
• Accommodation with breakfast included.
• Free Day in Buenos Aires, Optional excursions available.
Day 5 - Buenos Aires - Evening Gay Tour
• Accommodation with breakfast included.
• Free day
• Evening gay tour of the city, dinner at Gay Restaurant (beverages included).
Day 6 - Buenos Aires - Free Day - Optional Excursions
• Accommodation with breakfast included.
• Free Day in Buenos Aires, Optional excursions available.
Day 7 - Buenos Aires - Free Day
• • Accommodation with breakfast included.
• Free Day in Buenos Aires, Optional excursions available.
Day 8 - Buenos Aires - Departure
• Breakfast
• Transfer to the airport.
NOTE: This tour package can be fully customizable to fit your travel plan.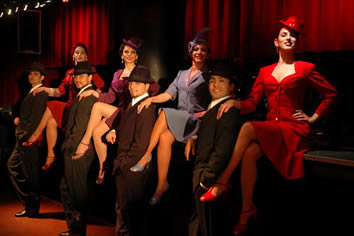 Buenos Aires City Tour by bicycle
A challenge just for you: to go around Buenos Aires by bicycle, to visit the spots of gay culture with a relaxed view of the "City Porteña". Dare to try this adventure?
Price: $ 65 USD pp.
Tango dinner show in Buenos Aires
A city in tango key, different choices to get to know Buenos Aires Tango, from new creations post-Piazzolla to historic tango to dance or listen to. We offer you different choices, as in each of them we will see different shows. In all and each of these places you will enjoy an excellent dinner, prepared by the most famous chefs of the city. It includes transfer, dinner and show.
Price: $ 120 USD pp.
Fiesta Gaucha in a trip to the Pampa
A different day in your holidays: getting to know the Argentine Pampa. Its gauchos and its folklore. Something exotic and different within the tourist offer in your trip to Buenos Aires. We invite you to a typical country estate in the Argentine Pampa, where you will be welcomed by its typical food and music (folklore).
Price: $ 120 USD pp (regular service); $ 300 USD pp (private service).
Colonia Full Day Tour
One day tour to the wonderful uruguayan city of Colonia del Sacramento
Price: $ 140 USD pp.
450 years of History in 4500 meters
A gay route through Buenos Aires Archaeological Patrimony. Buenos Aires is a City with a rich archaeological patrimony discovered just some years ago. Underneath the streets, houses, squares, lies a patrimony more than interesting that explains how life was for our predecessors.
Price: $ 80 USD pp.
Sailing with Locals
An amazing 2 hours sailing experience, with magic landscapes and views of Buenos Aires. Morning sailings and Full moon night sailings. The trip includes: appetizer, snacks, quick lunch, soft drinks, wine or beer
Price: $ 100 USD pp.
Premium Argentinian wine tasting
Baires Wines is a new concept brought to you by the restaurant Freud & Fahler. This time we offer you a premium wine tasting from the best Argentinian wineries.
Price: $ 65 USD pp.