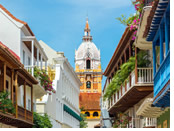 Gifted with tropical rainforests, romantic towns, magical beaches and colourful cities brimming with culture, Colombia could just be South America's best-kept secret! Experience the beauty and vibrancy of enigmatic Colombia. Once only famous for drug lords and its guerrilla groups Colombia has since seen a resurgence in popularity – and for good reason. There's an amazing mix of history, culture, beaches and amazing scenery here!
If there were ever a country that suffered from a case of seriously bad press, it's Colombia. It's not well known by travellers, so the border feels like crossing one of the last frontiers of travel. Colombia is ripe for discovery, and there is a little of everything: green valleys, golden beaches and snow-capped mountains, colonial fortresses and Bogota's frenetic energy... everything, it seems, except tourists. From intellectual Medellin to Cali's salsa clubs (birthplace of both cumbia and Gabriel Garcia Marquez) Colombia is musical and literary in equal measures. Welcoming and intelligent, the spicy, fun-loving Colombians too may surprise you. And while it is true that travel in Colombia demands some extra awareness, care, and preparation, the extra energy is rewarded a hundredfold.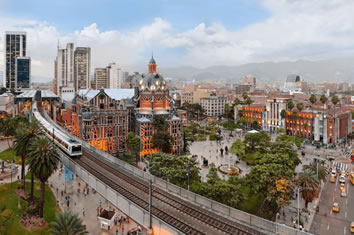 Day 1 - Friday, January 06, 2023
Arrive in Bogota, Colombia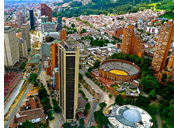 Arrive in Bogota, Colombia (BOG) on any regularly scheduled flight, and transfer to the hotel. You may book a transfer with us to be met at the airport and transferred to the hotel.
Bogotá is Colombia's sprawling, high-altitude capital. La Candelaria, its cobblestoned center, features colonial-era landmarks like the neoclassical performance hall Teatro Colón and the 17th-century Iglesia de San Francisco. It's also home to popular museums including the Museo Botero, showcasing Fernando Botero's art, and the Museo del Oro, displaying pre-Columbian gold pieces.
Hotel: W Bogota Hotel
, Bogota, 5*
Room: Superior, or Deluxe Room
Day 2 - Saturday, January 07, 2023
Bogota, Colombia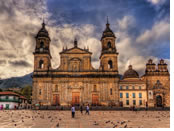 After breakfast, begin with a visit to La Plaza de Mercado Paloquemao, one of the biggest and most famous local markets in Bogotá. Then, enjoy a visit to the historic center La Candelaria with an impressive main square, Plaza de Bolivar.
Continue to the Botero Museum, a colonial house exhibiting some of Fernando Botero's works of art and pieces from his personal collection that includes works by Picasso, Renoir, Dalí, Matisse, Monet and Giacometti.
After lunch, tour the Gold Museum which has a permanent exhibition of some 32,000 pieces of gold, 20,000 stones, ceramics and textiles all precious to the Quimbaya, Calima, Tayrona, Sinu, Muisca, Tolima, Tumaco and Magdalena cultures.
This evening is a Welcome Dinner, after which, you may wish to explore the nightlife in Bogotá.
Meals: Breakfast, Lunch & Dinner
Hotel: W Bogota Hotel
, Bogota, 5*
Room: Superior, or Deluxe Room
Day 3 - Sunday, January 08, 2023
Bogotá | Medellin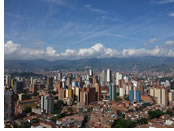 After breakfast, depart to the airport for a midday flight to Medellín. Upon arrival, transfer to the hotel for check-in.
Medellín is Colombia's second largest city, a principal manufacturing and industrial area, as well as a commercial flower growing region, particularly orchids. But for years was best known as the center of The Colombian Cartels. With the death of Pablo Escobar, Medellín is slowly recovering but is not yet a full-fledged tourist destination. However, there is plenty to do and see in the city itself and the scenic surroundings.
The evening is at leisure.
Meals: Breakfast
Hotel: Medellin Marriott Hotel
, Medellín, 4.5*
Room: Superior Room
Day 4 - Monday, January 09, 2023
Medellin, Colombia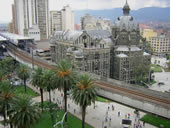 Today, learn about Medellín in the 1980s when it was one of the most dangerous cities in the world. In the early 1990s, when the hunt for Pablo Escobar, El Patrón, took place, the head of Medellín's drug cartel was at its peak. Learn how the city achieved the drastic transformation from that history to today being one of the most innovative metropolises in the world and referred to as the City of Eternal Spring.
Lunch will be at a popular restaurant nearby and the evening is at leisure.
Meals: Breakfast & Lunch
Hotel: Medellin Marriott Hotel
, Medellín, 4.5*
Room: Superior Room
Day 5 - Tuesday, January 10, 2023
Medellín - Guatapé - Medellín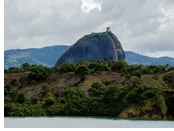 Leave Medellín and head to the town of Guatapé in order to visit the enormous rock. The drive takes around two hours, during which you can appreciate the outstanding landscape of Antioquia. Guatapé has a reservoir created by the Colombian government for a hydro-electric dam. In the middle of the reservoir is the Peñol Rock. The Peñol Rock is possibly a meteorite due to its size.
Walk up the stairs if you are full of energy (there are 654 steps to get to the top), to view the entire Guatapé reservation, this is an optional activity. Then visit the picturesque village of Guatapé where all of the houses are painted in quaint pastel colors. After lunch (included), tour the Guatapé reservoir by boat (30 minutes) before returning to Medellin
Meals: Breakfast & Lunch
Hotel: Medellin Marriott Hotel
, Medellín, 4.5*
Room: Superior Room
Day 6 - Wednesday, January 11, 2023
Medellin | Cartagena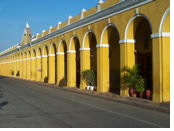 In the morning, transfer to the airport to take a flight to Cartagena.
Cartagena is a port city on Colombia's Caribbean coast. By the sea is the walled Old Town, founded in the 16th century, with squares, cobblestone streets and colorful colonial buildings. With a tropical climate, the city is also a popular beach destination. Reachable by boat are Isla de Barú, with white-sand beaches and palm trees, and the Islas del Rosario, known for their coral reefs.
In the afternoon, take a Panoramic City Tour with a stop at San Felipe Fortress built on San Lázaro hill to defend the city from pirates and erected in honor of the poet from Cartagena, Don Luis Carlos López.
Meals: Breakfast & Dinner
Hotel: Bastion Luxury Hotel
, Cartagena, 4*
Room: Superior Room
Day 7 - Thursday, January 12, 2023
Cartagena, Colombia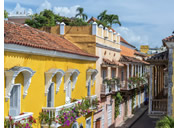 In the Ciudad Vieja (old city), visit the Convent and Church of San Pedro Claver, built in the middle of the XVII century. Also visit the Zenú Gold Museum, inaugurated in 1982 by the Bank of the Republic, which has a gold and ceramics collection from the main pre-Columbian cultures. Lastly, continue to the handicrafts zone of the Bovedas, a collection of archways built into the city wall of Cartagena and that were used until the end of the 1700s to house armaments and then later as a prison in the 14th century.
The afternoon is at leisure to spend at the pool or on an optional excursion tour to the fishing village of La Boquilla, also a former slave colony.
Tonight we gather for a Farwell Dinner.
Meals: Breakfast & Dinner
Hotel: Bastion Luxury Hotel
, Cartagena, 4*
Room: Superior Room
Day 8 - Friday, January 13, 2023
Cartagena | Departure
After breakfast, transfer to the Cartagena airport (CTG) to take your departure flight.
Meals: Breakfast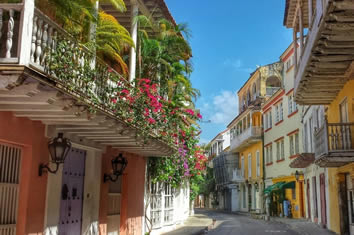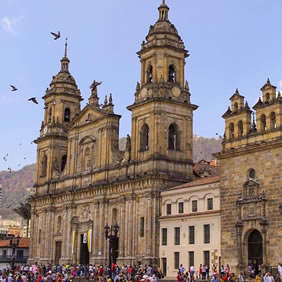 • Seven nights accommodations at four or five star hotels:
2 nights at W Bogota Hotel
in Bogota;
3 nights at Medellin Marriott Hotel
in Medellín;
2 nights at Bastion Luxury Hotel
in Cartagena
• American Breakfast daily
• 3 lunches
• 2 dinners with glass of wine, as listed in the itinerary
• Group transfers airport/hotel for arrival/departure; One designated group transfer per tour.
• All tours and excursions as per the itinerary, with professional English-speaking guides
• Entrance fees to sites and museums as per itinerary
• Coda Tours Representative with minimum participation
• All local taxes and service charges
• Pre-departure assistance
• Comprehensive Pre-Departure Portfolio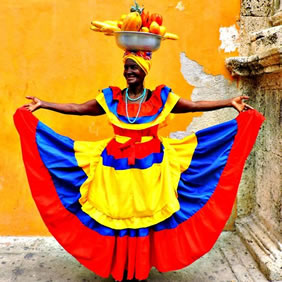 • International airfare and baggage fees;
• Intra-tour flights (quoted separately);
• Private arrival/departure transfers (outside designated group transfer)
• Passport or visa fees;
• Trip cancellation and Interruption insurance (highly recommended);
• Gratuities for local guides, escorts, Tour Manager, driver, etc.;
• Items of a personal nature (laundry, phone calls, WiFi)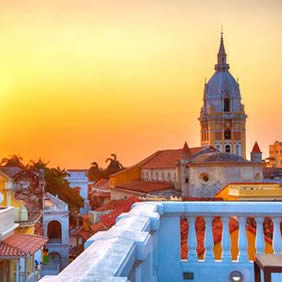 W Bogota Hotel
, Bogota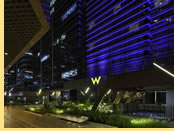 Offering an indoor pool and a spa and wellness centre, W Bogota is a modern hotel located in the capital's popular Usaquen district. It boasts an on-site night club and evening entertainment. At W Bogota Hotel
you will find a restaurant and a fitness centre.
The hotel is located in a corporate park that boasts banks, tourism offices, restaurants and beauty salons. Hacienda Santa Barbara shopping centre is right in front of the property.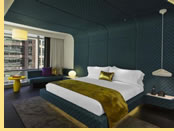 Each spacious, luxurious room here is totally air-conditioned and includes a flat-screen cable TV, a comfortable seating area and a private bathroom with free toiletries. Free WiFi access is available throughout.
The popular Parque Virrey can be reached in 15 minutes by car, while El Dorado International Airport is a 30-minute drive from W Bogota.
Medellin Marriott Hotel
, Medellín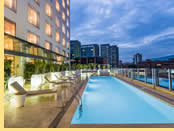 Conveniently situated in the El Poblado district of Medellín, Medellin Marriott Hotel is located 1.4 km from El Poblado Park, 2.6 km from Lleras Park and 6 km from Pueblito Paisa. Among the facilities of this property are a restaurant, room service and an ATM, along with free WiFi. The hotel features an outdoor swimming pool, fitness centre, evening entertainment and a 24-hour front desk.
Santa fe's Zoo Park is 3.9 km from the Medellin Marriott Hotel
, while Linear Park President is 1.4 km away.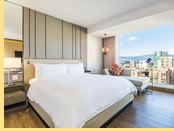 Modern rooms make a perfect retreat after a busy day. Guest rooms are equipped with air conditioning, a flat-screen TV with cable channels, a fridge, a coffee machine, a bath, a hair dryer and a desk. With a private bathroom, rooms at the hotel also offer a city view.
A buffet breakfast is available daily at Marriott Medellin. In-between festivities, continue your workout regimen at our 24-hour fitness center. You can also indulge in relaxation at our luxury spa or outdoor pool boasting sprawling city views.
Bastion Luxury Hotel
, Cartagena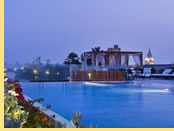 Located in the heart of Cartagena's walled city, this modern hotel is a 16th century remodelled building and features a rooftop terrace with a swimming pool and shared lounge. It also boasts an on-site gourmet restaurant, plus free WiFi.
The property offers luxury rooms and suites with a contemporary décor that evokes it's colonial past. They feature a flat-screen TV, a large wardrobe and a private bathroom with L'Occitane toiletries.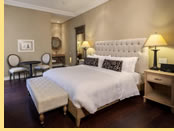 The Bastion Luxury Hotel
on-site restaurant is categorized under the kitchen by Rausch program of the well-known Rausch brothers. Other options are available within 500 m of the property.
Santo Toribio church is located next to the hotel, while Rafael Núñez International Airport can be reached in 15 minutes by car.