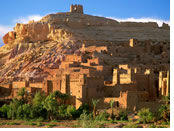 Travel back to a slower time of aromatic mint tea in cool courtyards and sun-drenched bazaars overflowing with handmade jewelry and colorful tagines during a Morocco luxury gay journey to celebrate the holidays (Christmas, Hannuhkah & New Year's Eve). With a history stretching back nearly 10,000 years, Morocco has been crisscrossed by Roman legions, Berber caravans and Muslim scholars. The country's great cities — Casablanca, Marrakech, Fez and Rabat — offer a delicate balance of ancient traditions and modern-day conveniences. We will concentrate on the Imperial Cities: Rabat, Fez and & Marrakech on our 10 days deluxe gay trip.
Join a small group of Coda gay travelers to ring in 2021 while discovering the exhilarating medinas and exotic, friendly people of Morocco. PLEASE BOOK EARLY – Airfares will sell out for the holiday season.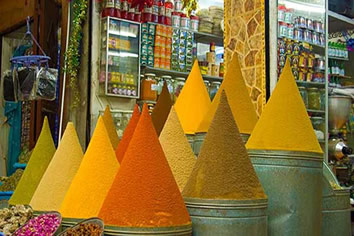 • Riad Fez, a member of Relais et Chateau
• Les Jardins de la Medina, an elegant riad in the famous medina of Marrakech
• Hassan II Mosque
• Fes Medina
• Rabat Monuments
• Marrakech Souks and Gardens
• Atlas Mountains
• Festive New Years Eve Party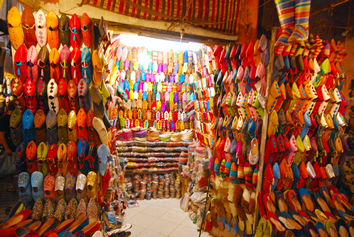 Day 0 - Wednesday, December 23, 2020
Depart Home to Casablanca, Morocco
Depart the USA, Canada on any regularly scheduled flight to Casablanca, Morocco (CMN).
Day 1 - Thursday, December 24, 2020
Arrive in Casablanca, Morocco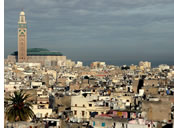 Welcome to Morocco!
After clearing customs and immigration, meet our representative for transfer to the hotel located in the city center. This 24-floor work of art overlooks the medina, the sea, and the magnificent Hassan II Mosque.
In the evening, we will enjoy a Welcome Dinner at a popular restaurant.
Meals: Welcome Dinner
Hotel: Hyatt Regency Casablanca Hotel
, Casablanca, 5*
Room: Regency Club
Day 2 - Friday, December 25, 2020
Casablanca | Meknes | Volubilis | Fez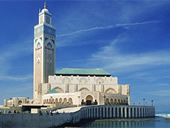 Start the day exploring Casablanca's most important site, the Hassan II Mosque. Its minaret is the tallest religious structure in the world.
Afterward, drive to the city of Meknes a UNESCO World Heritage Site.
Following lunch, we continue to Volubilis, also a UNESCO Site and home to Morocco's largest and most well-preserved Roman ruins, though its greatest treasures are the excellently preserved mosaic floors.
Continue to Fez for the evening.
Enjoy Christmas dinner at our Riad.
Meals: Breakfast, Lunch & Christmas Dinner
Hotel: Riad Fès - Relais & Châteaux
, Fes, 5*
Room: Deluxe
Day 3 - Saturday, December 26, 2020
Discovering Fez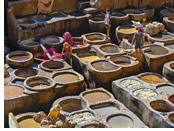 Today we step back in time to the Middle Ages as we explore the most ancient and untouched neighborhoods in the world, Fez el-Bali (Old Fez), the cultural heart of Morocco.
Meander along one of the 9,000 pedestrian-only narrow lanes, alleys, and souks that comprise the labyrinth of the city's old quarter. Take in the sights and sounds of locals conducting their day-to-day business, with merchants plying their varied goods such as rugs, metal wares, and aromatic spices.
Stumble upon Al Karaouine University or take pause at Nejjarine Square to admire the beautiful fountain with elaborate mosaic tilework.
Discover Fez el-Jedid (New Fez) and Mellah (the old Jewish quarter) boasting traditional Jewish architecture of wrought iron–decorated windows and splendid carved wood balconies.
Meals: Breakfast & Lunch
Hotel: Riad Fès - Relais & Châteaux
, Fes, 5*
Room: Deluxe
Day 4 - Sunday, December 27, 2020
Touring Rabat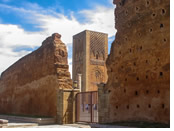 After a drive to the capital of Morocco we get settling in the hotel before setting off to explore the city's highlights.
See the superbly preserved Moorish relics such as the Hassan Tower.
View the mausoleum of Mohamed V, founder of modern Morocco, and visit Oudaya Kasbah, built on a bluff overlooking the Atlantic. Note the Kasbah's gate, one of the most beautiful surviving ones in the Moorish world. Once inside, explore a delightful Andalusian-style garden, complete with a fountain and sweet-scented orange trees. Beyond the city walls are the remains of the ancient city of Sala.
Meals: Breakfast & Lunch
Hotel: Villa Mandarine Hotel
, Rabat, 5*
Room: Deluxe
Day 5 - Monday, December 28, 2020
Marrakech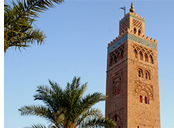 Once the capital of an empire that stretched from Toledo to Senegal, Marrakech is also known as the Red City or Pink City due to the distinctive hue of the local earth used in the construction of its many brick buildings.
After breakfast, we will drive via Casablanca, stopping for lunch to Marrakech, arriving early evening.
Overnight in Marrakech.
Meals: Breakfast & Lunch
Hotel: Les Jardins de la Medina
, Marrakech, 5*
Room: Superior Room
Day 6 - Tuesday, December 29, 2020
Medinas & Monuments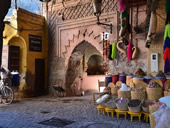 Today we take an in-depth look at the mysterious yet glorious city of Marrakech.
Starting at its ancient medina, we will visit the Saadian Tombs, with intricate stucco and Granada-style carvings; the Dar Si Said, a palace and home to the Museum of Moroccan Arts and Crafts; and the Bahia Palace, the residence of the grand vizier Si Ahmed Ben Moussa.
Stop at the Koutoubia Mosque and see the minaret considered the most perfect Islamic religious structure in North Africa.
Afterward, stroll through the souks and the fabled Djemaa el-Fna square, with its fire-eaters, mimes, snake charmers and street musicians performing at every turn. The afternoon is at leisure.
Meals: Breakfast
Hotel: Les Jardins de la Medina
, Marrakech, 5*
Room: Superior Room
Day 7 - Wednesday, December 30, 2020
YSL Tribute at Garden of Majorelle by Calèche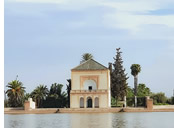 This morning we visit the beautiful gardens of the city, including the lovely Menara Gardens.
At their center is a rectangular pool with a fabulous view of the Atlas Mountains. From here, continue to Majorelle Garden, once owned by famous couture designer Yves Saint Laurent. Marvel at the garden's exotic plants, such as bamboo, cacti, bougainvillea, and palms.
The rest of your day is at leisure to explore shops and sights at your own pace.
Meals: Breakfast
Hotel: Les Jardins de la Medina
, Marrakech, 5*
Room: Superior Room
Day 8 - Thursday, December 31, 2020
Atlas Mountains | NYE Party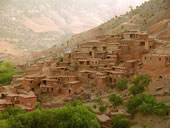 Drive along an amazingly scenic route with beautiful views as we embark on a full day excursion into the High Atlas Mountains, North Africa's greatest mountain range. Sightseeing includes the picturesque Berber village of Asni Valley.
Afterwards, you will enjoy a soft trek through the fabulous landscape, stopping at the home of a Berber family to enjoy a Moroccan tea before continuing our walk through a small Berber village where the people maintain a very traditional lifestyle.
Lunch is at Kasbah Toubkal before our return to Marrakech in the afternoon.
HAPPY NEW YEAR! This evening we celebrate together and ring in the new year with a festive party at the hotel.
Meals: Breakfast, Lunch, Dinner
Hotel: Les Jardins de la Medina
, Marrakech, 5*
Room: Superior Room
Day 9 - Friday, January 01, 2021
New Year's Day at Leisure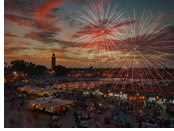 Spend New Year's Day & our final day in Morocco relaxing at leisure.
Meals: Breakfast
Hotel: Les Jardins de la Medina
, Marrakech, 5*
Room: Superior Room
Day 10 - Saturday, January 02, 2021
Morocco Departure
Transfer to the Casablanca airport (about 3 hours) for departure flights home.
Meals: Breakfast