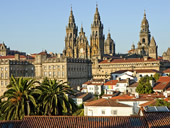 A Pilgrimage of miracles made by millions over the centuries, that is the Santiago de Compestela! Join us on this gay hiking tour and follow in the footsteps of countless others since the 9th century. Hike through gorgeous mountain landscapes, visit medieval towns and obtain your Compostela certificate of completion. During the middle ages, the Camino was the main source of moving people in Europe; millions; rich and poor. Enjoy the journey with HE Travel and meet a variety of people along the way.
The Camino de Santiago or Way of St. James is a pilgrimage that has been undertaken by millions of people since the middle ages. This spiritual hiking journey will start in Leon, where we will transfer to the city of Ponferrada. It is here that we will obtain our pilgrim passports and begin our trek.
We'll hike from town to town along the traditional route, stopping to take in the beautiful architecture and natural beauty of this region of Spain. Enjoy the charming village of O Cebreiro where it seems that time has stopped. View the still-active medieval monastery at Samos. We'll shout for joy when we reach Monte de Gozo and see Santiago de Compostela in the distance. We'll make new friends and unforgettable memories on this journey of the mind, body, and spirit.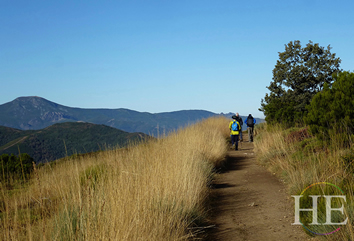 • Witness the natural beauty of the Camino de Santiago
• Trek through narrow forest paths
• Marvel at the spires of the Cathedral of Santiago
• Visit medieval villages and churches
• Connect with nature and people from around the globe
• Travel back in time and soak in the history
• Dine with new friends on the journey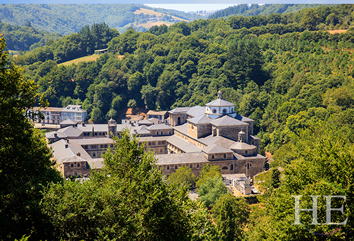 Day 1 - Welcome to León!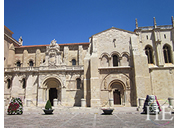 The gay hiking tour will begin with guests being picked up from the airport and transferred to our hotel. Our tour starts at the one-time capital of Spain and one of its most beautiful cities, León. This magical city was ruled by many different tribes through the ages, from the Romans to the Goths to the Moors, and each one has left its mark on the city's culture. We'll have the evening free in this city brimming with interesting architecture and history.
Day 2 - León / Ponferrada / Cacabelos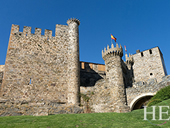 This morning, we'll be picked up and transferred from León to our next stop on the Camino, the town of Ponferrada (about two hours away). On our way there, we'll stop at the Cruz de Ferro (Iron Cross). This monument with mysterious origins—some believe it was placed here by St. James himself— is a must-see for all who find themselves on this unforgettable journey. We'll take in the views and enjoy our lunch on the banks of the nearby river.
We'll then move on to spend our afternoon surrounded by mountains in Ponferrada. Here, we will be given our pilgrim's passports, so that we may receive our Compostela at the end of our journey. We'll also take a tour around this historic city full of stunning medieval architecture. Later in the evening, we will make our way to the small, picturesque village of Cacabelos where we will spend the night in country-style accommodations.
Day 3 - Cacabelos to Villafranca del Bierzo 11.2 mi

Today we'll begin our hike by making our way through the center of the El Bierzo region toward the historic capital, Villafranca del Bierzo. This beautiful region is surrounded by mountains and is well known for its wines, which we will be sampling. Our destination today has been a resting place for pilgrims on the Camino de Santiago since the 9th century. We'll follow in their footsteps by spending the night in the heart of this historic town.
Day 4 - Villafranca del Bierzo to O Cebreiro 18.6 mi (hard)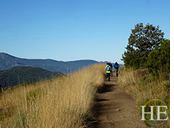 Today we'll make one of our tougher hikes to the higher elevation village of O Cebreiro. This village has held great importance for pilgrims for centuries as it is the home of the Galician Holy Grail. This village is also dotted with stone huts called "pallozas". These pre-roman homes date as far back as 1,000 years ago, making visitors truly feel as though they have stepped back in time. There will also be an optional pick-up point at the 13th mile in the small town of Herrarias. We will spend the night in a cozy hotel in O Cebreiro and rest up for our next hike.
Day 5 - O Cebreiro to Triacastela 13 mi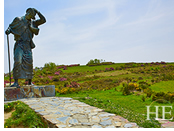 Our route today will take us higher, through Alto do Poio where we'll get a close look at the pilgrim statue. This high point on our journey is the perfect place to take in the stunning views of the Galician countryside.
We'll then make our way to the quaint town of Triacastela where we will spend the night.
Day 6 - Triacastela to Sarria 11.8 mi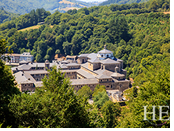 We'll be walking through serene forest paths today as we make our way to Sarria.
On our way, we will pass through the town of Samos and see the monumental Monastery of San Xulian de Samos. This still-active Benedictine monastery was founded in the 6th century.
Day 7 - Sarria to Portomarin 13.7 mi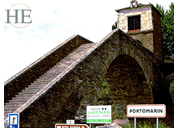 Our hike today will be easier and we'll be passing by many small villages as we make our way to the town of Portomarin. Along the way, we'll be able to take in the striking architecture of Romanesque churches and the lush landscape.
Portomarin is an interesting town with ancient roots— it was once a Roman village but was moved brick by brick to its current location in the 1960s.
Day 8 - Portomarin to Palas de Rei 15.5 mi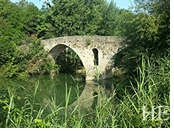 Today we will be making our way up to Serra de Ligonde, walking on forest paths and passing through farmlands.
We'll pass by several tiny hamlets and even cross the Mino River as we make our way to Palas del Rei.
Day 9 - Palas del Rei to Arzua 17.4 mi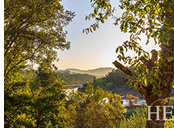 We'll be back on the forest paths today, passing through small medieval towns on our way to Arzua.
One of our stops will be the colorful market town of Melide.
We'll then continue on our forest path to Arzua where we'll be spending the night at a traditional 18th-century Galician manor.
Day 10 - Arzua to Amenal 14.3 mi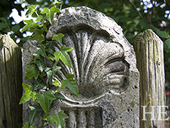 Today, we'll continue our hike through the beautiful woodland and streams. We'll come across the hamlet of Santa Irene, featuring a chapel and the Fountain of Eternal Youth and we'll also pass through the charming enclave of A Rúa.
We'll continue our hike today until we reach the village of Amenal.
Day 11 - Amenal to Santiago 9.9 mi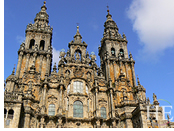 Today, our first stop will be Lavacolla which is thought to have gained its name from the fact that pilgrims in the Middle Ages washed in the nearby stream before reaching Santiago de Compostela. We'll then head to Monte de Gozo (Hill of Joy) where we'll be able to see the Cathedral. This is the place where traditionally, pilgrims shout in joy at seeing the end of the journey.
We'll then make our way along the final stretch, reaching the Cathedral of Santiago de Compostela.
Day 12 - Farewell or carry on to Finisterre or have an extra night in Santiago.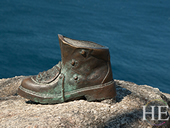 Today we will say farewell to this amazing journey and head to the airport.
Those who wish to continue the journey can stay an extra night in Santiago or make their way to the traditional ending point of the pilgrimage, Finisterre (the edge of the world).