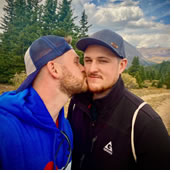 Grab your cowboy gear and head to a gorgeous Colorado gay dude ranch for a week of ranch-style activities. Enjoy horseback riding, fly-fishing, arena work, whitewater rafting (depending on the water level), archery, amazing meals, and more. After each exhilarating day, you'll have plenty of time to relax in the heated pool, soak in the hot tub, take a beautiful hike or play a round of pool. The views are stunning from any spot on the property. Join us and experience the delights of the San Juan Mountains, a sub-range of the famous Rocky Mountain High.
We are delighted to offer a gay ranch holiday in Southwest Colorado. Your skill level is irrelevant; new or experienced, this ranch is right for you! Join us as we explore the cowboy lifestyle and bond with a hand-picked horse that has just the right temperament for you.
Our wranglers for the week will give tips for safe horseback riding and you'll be able to decide how much you can handle throughout our week of excursions. Other exciting activities that will be available for your enjoyment are fly-fishing, whitewater rafting, archery, and clay pigeon shooting.
The ranch's chef will plan amazing meals with a culinary flare produced from high-quality meat and produce. Enjoy entrees like salmon, prime rib, chicken dishes, and grilled beef tenderloin along with homemade bread, fresh salads, pasta, and plenty of veggies. (Special dietary needs can be accommodated)
Come join us for this magnificent exploration of our SW Colorado Ranch.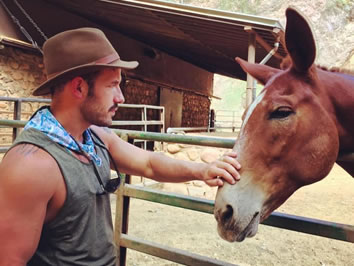 • Explore the cowboy in you.
• Fly-fish for some mighty trout
• Ride along/through creeks and rivers and lope across mountain meadows
• Grab a morning coffee and watch the horses come in
• Explore the charming town of Durango
• Relax poolside while sipping a refreshing beverage
• Enjoy downtime with pickleball, pool, horseshoes, and more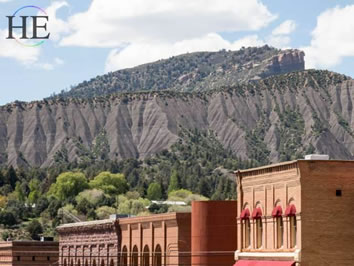 Day 1 - Welcome to Durango!
Touchdown Colorado! Upon arriving at the Durango airport(DRO), grab your luggage and we will meet up with our transfer for a beautiful 30-minute ride to the charming town of Durango for two nights. Settle in and let's enjoy exploring this beautiful mountain town.
This evening, we will meet up for our orientation, welcome drink, and our first dinner together.
Day 2 - Hiking with a View
After breakfast, we will enjoy a lovely, moderate hike with some great views. Afterward, we will enjoy a much-deserved lunch and then stroll Main Street, and get better acquainted with the town.
We will be sure to stop in for a delicious wine tasting to see what unique flavors the area offers.
Day 3 - Off to the Ranch
Good morning, cowboys! We will enjoy a leisurely morning in Durango, including lunch, before heading to the ranch this afternoon!
Get settled into your cabin accommodations for the week and feel free to go enjoy the pool. We will meet up for a drink later today before heading off to our first ranch dinner.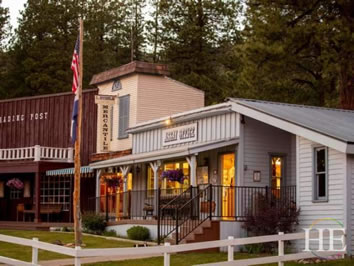 Day 4 - 8 - Riding, Archery, Fishing, Rafting, and More...
Good morning, cowboys! Each morning, we'll enjoy a satisfying and filling breakfast before heading out on the day's adventures.
Throughout our time on the ranch, we will enjoy horseback riding within 1000 acres of well-kept riding trails. The property borders the San Juan National Forest with gorgeous views. The terrain varies, including climbing hills, crossing/riding aside small creeks/rivers, and loping across mountain meadows. Our Wranglers will pair everyone with a horse that best fits their skill level. Get ready to have a new four-legged friend by the end of the week!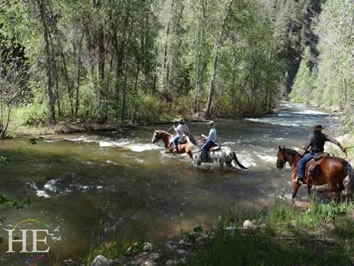 We will enjoy many other activities throughout the week:
• Fly-fishing – the ranch has over 2 miles of private water on the Florida River. There is also access to mountain streams and fully stocked private ranch ponds.
• Work on your skills in the outdoor riding arena
• White-water raft on the Animas River- if the river is flowing high enough.
• Shooting clay targets.
• Try out some archery
• Horseshoe pits, volleyball, basketball, pickleball, heated pool, hot tub
• Guided nature hikes
• Read a book on your cabin porch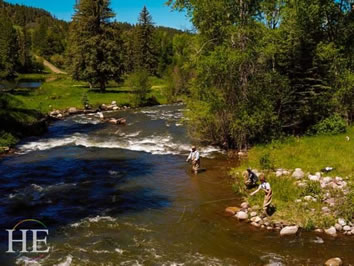 Lunches will be in various locations throughout the week, depending on the activities. Each evening before/after dinner, we will have time to relax and enjoy the amenities: a heated pool, hot tub, billiards, cards, horseshoes, pickleball, and more.
Dinners are always an enjoyable event and will certainly be filling after each long adventurous day. So grab a cocktail and enjoy your time at the ranch.
Wi-Fi is available, but we suggest using your free time to disconnect and swim in the pool, play some pool or head out on a hike.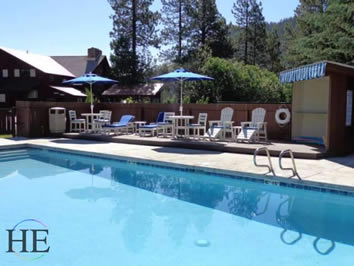 Day 9 - Farewell
Today we say farewell to the ranch, and the horses that we've bonded with over the past week, and head home after lunch.