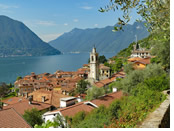 This Gay Lake Como adventure tour offers fun activities with personalized attention to the client's interests. We will enjoy fine dining with local wine in beautiful off the beaten path settings. Come discover why some of the rich and famous (George Clooney for example) have also adopted this magnificent area for their lakeside villas and adventure playground!
Lake Como in Northern Italy, world-renowned for its spectacular vistas, exclusive villas, and surrounding mountains will be our playground for this fun-filled adventure and cultural tour. Hiking, mountain biking (electric assisted), private lake cruise, a train ride through the alps and a visit to the world-class Pellegrino spa will satisfy our sense of adventure as we wine and dine our way through the most scenic region of Italy.
Our journey starts with a private guided tour of the historical and iconic sites of Milan including a visit to Leonardo Da¨Vinci's Last Supper and the spectacular gothic Duomo Cathedral. We will then head to the northern shore of Lake Como to the idyllic village of Colico and stay in a boutique hotel with a world-class restaurant looking out over the lake. The last part of the tour will be spent at an agriturismo style boutique hotel near Lecco.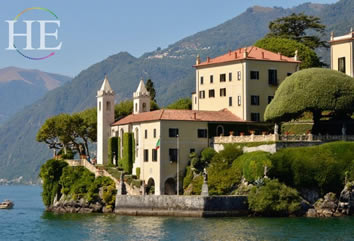 This is a customized tour developed by our tour directors, Ron and Walter who have led our biking and hiking tours in Tuscany for the past 15 years. We welcome travelers from the past and new folks who wish to enjoy some easy to moderate hiking and biking combined with relaxing days on the lake by private boat excursion and a train ride on the world-class Bernina Express.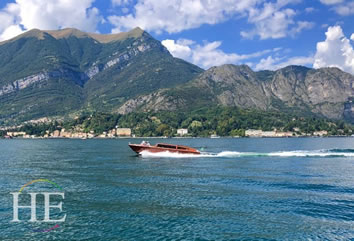 • Explore The Grigna Meridionale as we hike to the top for some amazing views over Lake Como
• Cruise Lake Como on our private boat
• Cycle our way around on an E-bike
• Relax in supercharged mineral water at Pelegrino Spa, known for its curative powers
• Tour some of Milan's most amazing historical architecture
• Board a cable car to our hiking spot beneath Mount Resegone
• Dine on the water's edge and enjoy the spectacular views
• View gorgeous panoramic scenery out the windows of the Bernina Express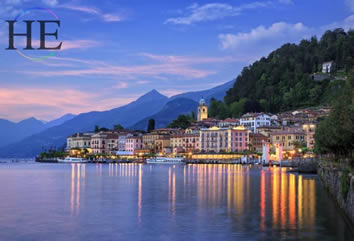 Day 1 - Arrival – Milano Welcome Dinner and Evening Stroll

Welcome to Milano! Recognized as the fashion capital of Italy (and Lombardy). It is home to some of the greatest collections of art and historical architecture. Which includes major works of Leonardo da Vinci, the Porta Nuova, Sforza Castle, the Opera house, La Scala and the spectacular gothic Milano Cathedral to name a few. Milano has an extraordinary history dating back to 600 BC. Including the Celtic Insubres, which was later conquered by the Romans to become the capital of the Western Roman Empire.
For those of you arriving early, there are countless museums, art exhibits and historical monuments to explore. There is also a 4-star hotel with a spa located in the historical center. This evening we will meet in the lobby of our hotel for a reception and orientation. Tonight we will dine at one of our favorite restaurants located nearby with wine and a superb selection of Italiano cuisine.
After dinner, we will take a stroll through part of the historical area to give you a glimpse of some of the sites to see on tomorrow´s tour.
Day 2 - Milano City Tour and Lake Como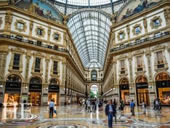 This morning we will tour some of the architectural and historical icons of Milano. Our private tour with a local scholar will take us through the Convent of Santa Maria Delle Grazie. Here we will find Leonardo de Vinci's world-famous mural of The Last Supper created from 1495-1498. We will also tour the historic area including the Milano Cathedral and other unique sites.
In the afternoon, we will enjoy a scenic ride along Lake Como to the northern shore village of Olgiasca. Our boutique hotel has beautiful gardens and stunning views across the lake to the western shore mountains. It features a fabulous restaurant and classic villa-style rooms. After dining on site with spectacular views over the water, we will take an evening walk around a nearby medieval stone abbey.
Day 3 - Hiking and Spa Day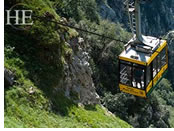 Our extraordinary day will start with a hardy Italian breakfast followed by a ride to the Funivia Paini d'Erna, a cable car landing above the town of Lecco.
A piani in Italian is like a plateau (not be confused with a panini), and the Piani de Erna sits at an elevation of 4500 feet above sea level. Enjoy the spectacular ride to our hiking area in sprawling meadows and unspoiled forest, beneath the peaks of Mount Resegone. From the plateau area, we will have breathtaking views of Lake Como and Lecco below.
It is a gorgeous area for an easy 4-mile loop hike. Or enjoy a more difficult climb up toward the mountain-the choice is yours. There is a delightful restaurant on the piani where we will enjoy traditional local dishes and enjoy the stunning views of Mount Resegone. After lunch, the cable car will gently glide us back down so we can then head to the world-famous Pellegrino Spa.
Near the town of Bergamo, where the exclusive San Pellegrino water has its origin, you can soak in the supercharged mineral water. After several years of renovation, the spa reopened in 2015 in a spectacular Nouveau Palace that is 64,000 square feet! Recommended by Leonardo Da Vinci and countless others for its curative powers, we will regenerate our bodies and souls in the rich sulfated thermal waters. They are rich in calcium and magnesium and will be wonderful after our day of hiking. There are more than 30 spa treatments and many pools; panoramic and sensorial. There are waterfalls, steam baths, saunas, bio saunas, Turkish baths, salt, and ice rooms.
We will enjoy this unforgettable experience into the evening and include an Apertiterme, a tasty happy hour with a light but elegant buffet designed to conquer your palate without adding to your waistline.
Tonight we spend another magical slumber in our cozy villa-style home high on the hill above the lake.
Days 4 - Bernina Express, The Italian and Swiss Alps, Saint Moritz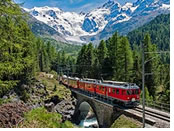 Today will leave you breathless as we embark on an exclusive train ride on the Bernina Express through the alps to the alpine resort town of Saint Moritz in Switzerland.
The Bernina Express is no ordinary train. Each rail car has panoramic windows so everyone can marvel at the scenery as we ascend from palm friendly climates to glacier laden landscapes. Along our journey through the Italian and Swiss alps, we will pass by glaciers, lakes, mountain peaks, and gorgeous verdant landscapes. The ride takes us over 196 viaducts and through 55 tunnels an incredible feat of engineering. For many, ascending the spectacular Brusio Circular Viaduct is the highlight of the trip. Engineers built this 360-degree viaduct so the train could safely make a controlled steep climb with a constant 7-degree gradient. It's truly an architectural and engineering masterpiece to behold.
Our journey will land us in the charming, chic village resort of Saint Moritz. It is situated at 5900 feet on the southern slopes of the Albula Alps and overlooks the glaciated valley of Lake Saint Moritz. The area enjoys over 300 days a year of sunshine with cool alpine temperatures. Here we will wander through the posh enclaves and glittering plazas and have lunch on your own or join the group for a guide recommended lunch with a view and a taste of the local cuisine.
Then we will depart back to Tirana aboard the Bernina Express this afternoon, with a chance to revisit the spectacular scenery from a different perspective.
Days 5 - Lago di Como, Bellagio, Villas, Gardens and Como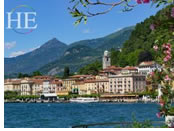 Today is our Cruising Lake Como Day! We will be transferred to a new mountain chalet-style agriturismo accommodation near the southern shores of Lecco on Lake Como. After a final breakfast, the van will hop us over to the ferry stop in Colico on Lake Como. Here we start our beautiful cruise south on the lake toward Bellagio, known as the pearl of Lake Como.
The best way to see the spectacular villas and sites of Lake Como is from the water. Our private boat tour will include some of the most beautiful sites as we traverse the lake from north to south. On our way to Bellagio, we will pass by and perhaps visit such picturesque towns of Varenna and Tremezzina and icons including Villa Carlotta, Villa Balbianello (famous for the location of several Star War scenes as well as the James Bond movie, Casino Royale), and Isola Comacina.
After lunch, we will continue our journey south passing by other gorgeous villas and gardens reaching Como in the later afternoon. Here we will enjoy a lovely dinner and stroll through the town at twilight before venturing out of the town to our secluded mountain retreat.
Days 6 - Hiking Mount Grignetta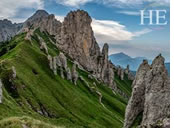 Today we embark on a glorious trek to the top of The Grigna Meridionale– also affectionately known as Grignetta and the Queen Mountain of Lecco. It stands at an altitude of 2184 meters (7,165 feet) at the summit and is somewhat of a challenging climb but if you're reasonably fit you will enjoy the hike. It's about a two and half hour climb to the peak with an elevation gain of 750 meters (2400 feet). The panoramic views from the top overlooking the lake and surrounding mountains are truly breathtaking and for sure worth the effort.
For those of you that would prefer an easier hike, we will offer some alternative excursions including an easy walk to some local waterfalls. The entire area is seething with beauty and even if you chose to remain around our agriturismo for a relaxing day, you would still be inspired by the surrounding mountain peaks and verdant meadows.
We expect to return to our agriturismo in the early evening. Leaving us time to relax and enjoy a wine tasting before a scrumptious dinner served in our agriturismo restaurant.
Day 7 - Mountain Biking the Easy Way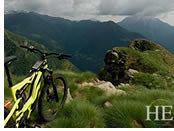 If you´ve never ridden an E-Bike before, you are in for a real surprise and treat! An E (electrically assisted with battery) bike is a delightful way to tour the surrounding lower mountain areas above Lake Como. So we will use high-quality E mountain bikes which makes peddling up the slopes like riding on level ground. Hence, we will climb with ease up to a spectacular mountain pass. Here we will explore some of the dirt roads that meander through pastures and forests with minimal effort. Our itinerary for the day will include about 30-40 kilometers of riding through spectacular scenery. Enjoy more gorgeous views over the lake and surrounding mountain peaks.
We will stop for a delicious lunch at a mountain pass restaurant and tour through some beautiful alpine villages. At times it will be relaxing and sometimes exhilarating. But with the E-bike you will have great exercise without the burn of those grueling climbs of a conventional bike. The bike loop through the mountains will return us to the bike shop in the late afternoon. So we will have plenty of time to relax at our agriturismo before dinner.
Tonight we have our final dinner at a lakeside restaurant, with wine from the local region. Afterward, enjoy an evening stroll along the lake and soak in the most beautiful region of Northern Italia.
Day 8 - Farewells and Transfers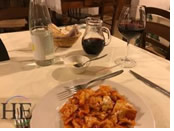 This morning we will have an earlier breakfast to be ready for an 8:00 am departure by van to Milan.
Those of you with flights in the afternoon (from 12:30 PM on) will arrive in time at Malpensa airport in our van. If you have an earlier flight or have a different departure than Malpensa we can arrange a private transfer at an additional cost.
Day 9 - La Scala, Milan
Stay 1 extra night in Milan after the tour. Enjoy an early dinner and a theater or musical performance (opera, theater, cultural event based on ticket availability). The performance this evening will be, La dame aux camelids con coreografia di Neumeier e musica di Chopin.