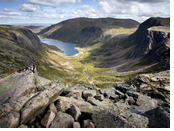 Take a journey to marvelous Scotland and enjoy the many adventures that await you. The landscape is gorgeous and the wildlife is majestic. Spend a week mountain biking, hiking, canoeing, zip lining and more. The charming villages we stay in along the way will take you back to a simpler time.
In this gay Scotland Adventure Tour, we find the most enjoyable ways to see the destination. We will start our journey with a walking tour to give some history and to view the Old Town of Edinburgh before we head to the countryside. Join us as we explore Cairngorms National Park on foot, on bicycles as well as by zip-lining through the tree-tops. Enjoy the River Braan Waterfalls, Caledonian Pine Forests, and hidden lochs. We will even have time for a private closed-door whisky distillery tour. Head to Scotland now and get your fix of men in sexy kilts.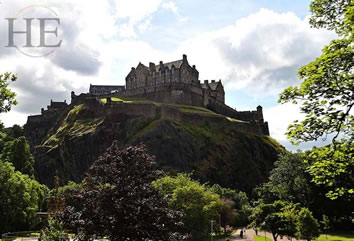 • Hike through Caledonian Pine Forests to hidden lochs
• Explore the Royal Mile
• Canoe the glassy waters of Loch Tay
• Tour a closed-door whisky distillery
• Relax on our loch-side picnic lunch
• Zipline through the towering treetops
• Bike on the forest trails in Cairngorms National Park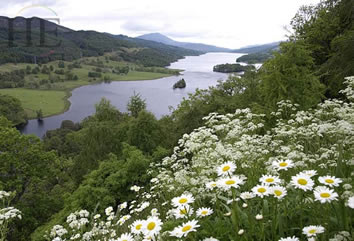 Day 1 - Welcome to Scotland!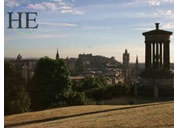 After our arrival today in Edinburgh we will be transferred from the airport to our city center hotel for the evening.
This evening we gather for our group orientation and our Welcome Dinner.
Day 2 - The Royal Mile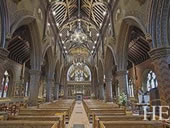 Today's explorations begin with a guided walking tour of Edinburgh's vibrant Old Town, taking in the modern parliament building, St Giles Cathedral, The Royal Mile and Edinburgh Castle. Edinburgh has been historically referred to as the "Athens of the North," and Historic Edinburgh's Old Town sets our precedent for more of Scotland's sights and adventures on this tour.
This afternoon we head to Perthshire; with a stop along the way to enjoy a hike to the tumbling waterfalls of the River Braan. Handsome actor Ewan McGregor was born here in 1971. Surrounded by beautiful wooded glens; exploring Perth is a great way to begin our other adventures in nature.
Upon arrival in Perthshire, we will get settled into our hotel and enjoy dinner together this evening.
Day 3 - Canoeing Loch Tay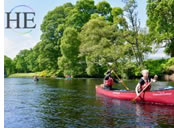 After breakfast, we head out to canoe the glassy waters of Loch Tay in the heart of Highland Perthshire. With views of the gorgeous surrounding mountains, Loch Tay is the largest loch in Perthshire and one of the deepest in Scotland.
Recently, a visiting Norwegian photographer (who thought he may have captured a water monster at Loch Tay through his lens) argued that the famous Loch Ness is truly Scotland's least beautiful loch, so the locals there overpromote the fantasy of Nessie to get people visiting!
After lunch this afternoon we will visit the Crannog Center, a reconstruction of an iron-age loch dwelling on stilts over the water. Possibly, sites like these prompted author J.R.R. Tolkien when he created Esgaroth or Lake-town in the 1937 novel The Hobbit. The Crannog Center is a showcase for Celtic history and culture as well as the many treasures found through underwater archaeology. This award-winning and interactive center is a living museum that helps us peek into Scotland's past.
We will enjoy dinner and our last night in Perthshire this evening.
Day 4 - Glen Lyon Hiking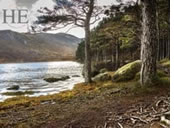 Today is a great day for a hike! The beautiful Glen Lyon will be waiting for us to explore its lush glens of farmland, native woodland, and waterfalls surrounded by mountains. Glen Lyon is the longest enclosed glen in Scotland and runs for 34 miles. Our time here will reify the magic of Scotland for you because all around us are signs and stories of the area's pagan, megalithic and Christian past. You'll hear some astonishing stories about faerie lore and heroic visits to the Otherworld, symbolized by the many cave entrances and systems in the area.
After grabbing some much-earned lunch we will head off to Cairngorms National Park in the central Highlands; where we will stay for the next three evenings. Our charming hotel will bring you back in time and make you really feel like you are in another world. Built-in 1860 as a Shooting Lodge, this estate helped bring Strathspey into the modern world. Queen Victoria loved the area and is known to have stayed here.
Day 5 - Cairngorms National Park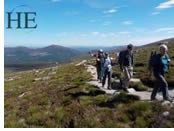 Cairngorms National Park is also one of the most gorgeous places to hike; this morning we will hit the trails and hike through ancient Caledonian pine forests. The park is designated as a "protected landscape" which permits only limited development inside its borders, and here you'll see hidden lochs as you keep watch for majestic wildlife along the way. It is not uncommon to spot soaring ospreys, red squirrels, black grouse, mountain hare, golden eagle, and reindeer.
This afternoon we will enjoy zip lining through the treetops before heading back to our charming hotel for the evening. Take some time this evening to look for the Highland bull, Archie, who has spent the last 15 years grazing nearby.
Day 6 - Mountain Biking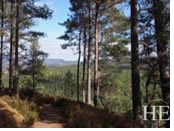 Mountain biking today will be a fun guided ride through the forest trails of the Cairngorms, with a stop along the way for a well deserved loch-side picnic.
Some of the best biking routes in Scotland are located in the park and are ideal for riders of all ranges.
This evening we will enjoy another fabulous dinner together and our last evening at our little castle away from home.
Day 7 - Osprey Centre – Whisky Distillery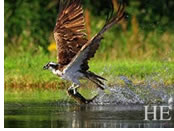 This morning we will hike to a nature reserve and visit the osprey center and hopefully, we will be able to spot the pair that nest nearby. Osprey generally pair for life and rarely leave a partner. They have a very strong attachment to their nesting site and they travel up to 5,000 miles on their migrations to and from Scotland.
This afternoon we will enjoy a private tour of a 'closed-door' whisky distillery hosted by the distillery manager. There are over 120 active distilleries in Scotland and it's famously said that "A Scottish funeral is often merrier than an English wedding" because a good amount of whisky is consumed at these events.
This evening we will transfer back to Edinburgh for our final night and farewell dinner.
Day 8 - Farewell Scotland
Today after breakfast we will have a transfer to the Edinburgh airport for our departures.