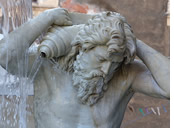 Our Taste of Sicily Luxury Gay Cultural Tour is filled with abundant pleasures which celebrates all things Sicilian! From the cosmopolitan delights of Palermo and the rugged and romantic countryside to the world-class beaches of Taormina, we will explore the many treasures of this stunning and dramatic island.
Sicily, the largest island in the Mediterranean, has attracted visitors and invaders to its shores for centuries. Romans and Carthaginians, Arabs and Greeks are among those who have left their historic footprints here. Archimedes taught here; St. Paul preached here; and centuries later, filmmakers glorified Sicily and its notorious mob families and colorful traditions. Now it is our turn to leave the mainland behind and be a part of history.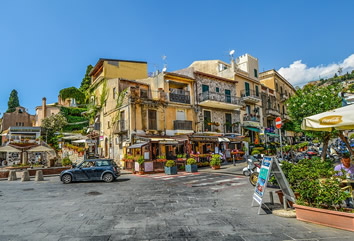 We'll start in Palermo, a bustling city with roots tracing back to the Phoenicians. Then we head to Cefalu, a traditional, picturesque fishing village dramatically set on a promontory overlooking the sea. We'll enjoy time in Noto, a UNESCO World Heritage Site and home to the Sicilian Baroque style. We'll explore several villages in the southeast of Sicily, a region ripe with olive trees, historical sites and culture.
We finish with four days in Taormina, world-famous for its beaches and dramatic coastline. With Taormina as our base, we'll see the famous amphitheater of Siracusa, journey to the top of Mt. Etna, and take part in a cooking class. The reward for our labors culminates with a delicious meal served in the 18th century Sicilian rural home where we prepared our own meal. There is so much to enjoy in Sicily, and we have chosen some of the best, but you may want to come back for another taste!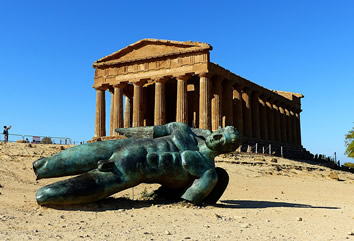 • Explore Palermo's great restaurants, architectural treasures, and seductive streets
• Visit the Roman Villa Del Casale dating back to the 3rd century CE.
• Relax on the beautiful beaches of Taormina, a world-class resort
• Watch a romantic sunset from the Valley of the Temples
• View Mt. Etna, Sicily's active volcano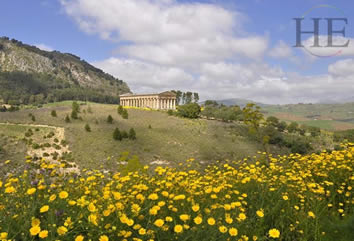 Day 1 - Arrive in Palermo, Sicily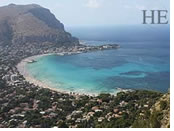 Welcome to Palermo, Sicily!
At the airport (Palermo Airport cod - PMO), we will be met by our driver and transferred to our hotel.
The tour starts this evening with an orientation and our Welcome Dinner near our hotel.
Day 2 - Palermo City Tour – Monreale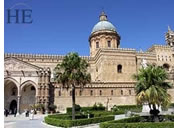 After breakfast, we will enjoy a comprehensive tour of the city with a local Palermo guide. We'll see the Teatro Massimo Bellini, the Palazzo dei Normanni (Norman Palace) and the beautiful Palatine Chapel built from 1130 to 1140. Then we will stroll in the open-air market of La Vucciria, recalling the Moorish influence on the island.
In the afternoon, we will take a short drive to Monreale, situated on a slope of Mount Caputo about a thousand feet above sea level. This location will offer lovely views of the surrounding valley. The centerpiece of Monreale is the magnificent cathedral and adjoining Benedictine cloister courtyard consisting of 228 columns, some inlaid with amazing Byzantine-style mosaics. This evening is free to enjoy a restaurant of your choice in Palermo.
Day 3 - Erice – Segesta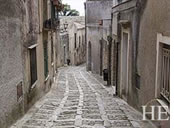 Today we'll visit Erice, stunningly located on a cliff overlooking the Tyrrhenian coast of western Sicily. Formerly the ancient city of Eryx, Erice was an important religious center devoted to Aphrodite and later Venus. We will stroll through the labyrinth of cobblestone streets and narrow pathways.
Later we will visit Segesta and its 5th-century Greek temple, set deep in a ravine.
This evening we will be free to explore the area on our own.
Day 4 - Palermo to Agrigento Valley of Temples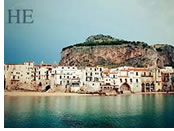 This morning we will leave Palermo and head east.
Our first stop will be in La Scala dei Turchi. With its unique look, location, and mesmerizing feel, you will leave feeling restful and happy.
Later on, we will continue to Agrigento, where we will visit the Valley of Temples.
Day 5 - Piazza Armerina – Roman Villa deal Casale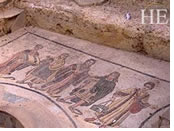 This morning we will leave Agrigento and stop en route in the town of Piazza Armerina. Here we can admire the Roman Villa del Casale, also a UNESCO World Heritage Site. The immense villa dating from the 3rd century is adorned with rich and colorful mosaics.
We will stop for lunch in Enna and then continue our journey to Syracuse.
Day 6 - Syracuse – Island of Ortygia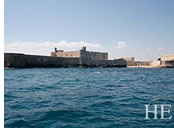 This morning will enjoy a tour of Syracuse (Siracusa), once the most powerful polis (city-state) in the Greek World. Among our stops will be the Greek Theater, a 5th century BC amphitheater carved out of the existing rock, then the old island of Ortygia, the baroque heart of the city.
We will have the afternoon at our leisure.
Dinner tonight will be at one of the most characteristic restaurants in the old town.
Day 7 - Val di Noto Region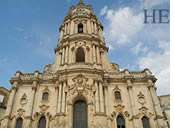 Today we will explore the Val di Noto region, including the towns of Noto and Modica, both completely rebuilt after a 1693 earthquake.
In Modica, we will visit the magnificent Church of San Giorgio. We will also sample some of the Sicilian culinary delights.
Tonight will be spent in Syracuse, and this evening's dinner is on your own.
Day 8 - Catania Walking Tour – Taormina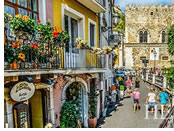 Today we will leave Syracuse and head northeast to Taormina for the remainder of our stay.
Along the way, we will stop in Catania for a walking tour and luncheon then continue to Taormina.
Dinner will be at a nearby restaurant.
Day 9 - Taormina Walking Tour – Greco-Roman Theater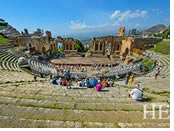 In the morning we will enjoy a guided walking tour of Taormina which will include a visit to its Greco-Roman theater.
Afternoon and evening will be at your leisure so you may take in the sights that you choose.
Day 10 - Mt. Etna – Villagrande Estate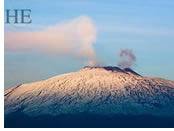 This morning will involve an excursion to Mt. Etna, the most active and largest volcano in Europe.
Enjoy the views as we drive up to a vantage point and visitors center; a great spot to admire the 5500-foot Silvestri Craters.
We will then continue via Unimog with a Mount Etna Volcanologist Guide.
On the way back, we will stop at the Villagrande estate for a luncheon and wine tasting.
Tonight we will return to Taormina for an evening of leisure.
Day 11 - Savoca – Forza d'Agro' – Farewell Dinner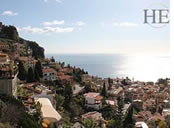 Today we will enjoy a visit to two villages, Savoca and Forza d' Agro'. Both were used by Francis Ford Coppola as the locations for the Godfather.
In the evening we will get together and enjoy each other's company at our farewell dinner.
Day 12 - Departure
After breakfast, transfers will be provided from Taormina to Catania (CTA) airport for your flights home or to join us on our extension to the Naples region.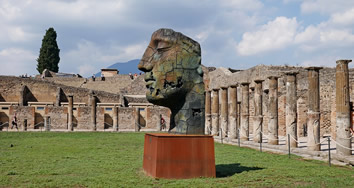 Day 12 - Naples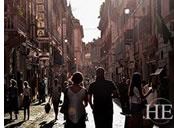 Upon arrival check-in at our hotel located in the heart of downtown Naples.
In the afternoon, we will meet our local guide for an informal guided walking tour of the old town, with a chance to enjoy some of the most famous Neapolitan pastry delights such as sfogliatella and baba'.
Evening at leisure.
Day 13 - Pompeii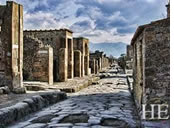 We will start our day with a visit to the Naples Archaeological Museum, then continue to Pompeii.
At the end of the visit, we will drive back to our Naples hotel for the night.
Day 14 - Amalfi Coast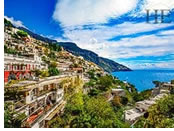 Today's highlight will be a visit to the Amalfi Coast to enjoy the natural beauty of this corner of Italy, driving along one of the most breathtaking thoroughfares in the world.
Later this evening, we shall meet for our farewell dinner in Naples.
Day 15 - Farewell Italy
After breakfast, we will have a private transfer to Naples airport for our international flights home.