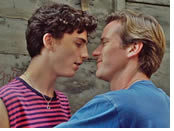 Experience Elio & Oliver's emotions on the true movie stage! Come discover the locations of the film "Call me by your name"... Somewhere in the region of Lombardy, Italy... Our tour starts from Milan, the city of contrasts, a city increasingly appreciated by lovers of culture, design and modernity. Here, you can see the gay side of Leonardo Da Vinci's masterpieces and experience the Porta Venezia neighborhood, the heart of Milan LGBT+ community.
With our arrival in the small town of Crema, the authentic heart of the Po Valley, we start to see the movie settings of Elio and Oliver's love story.
We follow their story to Catullus' Caves in Sirmione on Lake Garda and we'll spend relaxing time at Aqualux Wellness & SPA Resorts gay friendly in Bardolino. We'll discover also Verona, Romeo & Juliet's city, and finally Bergamo, where Elio and Oliver exchange their kiss on a crazy summer evening.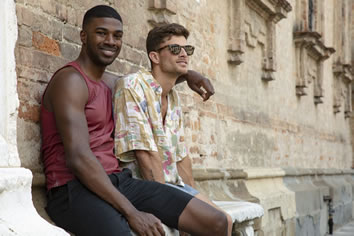 Day 1 - Saturday, September 16, 2023
Arrival in Milan, Italy
Arrival in Milan, Italy. Self-organized transfer to hotel and Check in at the Ibis Milano Centro Hotel
(or similar). The ibis Milano Centro hotel is located in the center of Milan, a stone's throw from the Milano Centrale train station and the Repubblica metro stop. An ideal base for exploring the cathedral, Milan's La Scala opera house and the fashion district.
Free evening.
Day 2 - Sunday, September 17, 2023
Milan - Leonardo Da Vinci Tour
Guided tour in Milan
Professor Perlman, Elio's father in the movie, is a doctor in Archeology and History. His knowledge of Italian Culture and Art easily connects him to the most intriguing and mysterious genius: Leonardo Da Vinci whose some masterpieces are conserved in Milan.
A half-day tour with our private gay-friendly guide is perfect for those who want to know more about Leonardo da Vinci. You will visit the Sforza Castle, the Ambrosiana Gallery and the Milan Gothic Cathedral.
Free time for lunch.
We end our day with a typical Italian aperitif in Porta Venezia, the city's main gay quarter.
Free evening.
Overnight in Milan.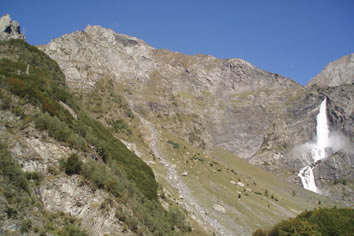 Day 3 - Monday, September 18, 2023
Bergamo - Cascate del Serio Falls
Morning: departure for Cascate del Serio (waterfalls).
The 'Cascate del Serio' are artificial waterfalls, which flow only with human support, in certain times of the year. Their opening is scheduled in compliance with the Regional Authority. We are therefore unable to guarantee that the 'Cascate' will be seen flowing. Nevertheless, we include them in this trip, as a movie set, as a trekking experience in the Natural Park of the Serio Waterfalls.
Dressing Code: trekking shoes (no high heels nor slippers, nor sneakers. Trekking clothing)
Here is when in the movie the two protagonists run, while "Mystery of love" song by Sufjan Stevenson plays, a slope at the base of a waterfall screaming. When the Falls are closed you can visit one of the shelters of Brembana Valley or Seriana Valley.
Free time for lunch in Valbondione.
Departure for Bergamo (Città Alta – High City)
Bergamo is positioned North of Milan. The oldest area is called 'Città Alta' (High City). It is originally a Roman town, characterized by paved streets leading to the Duomo. It is surrounded by Venetian walls and it can be easily reached by a funicular. Here the Romanic Basilica and the huge Colleoni Chapel with Tiepolo frescoes worth the visit.
Visit the movie settings (Rosate Square, Duomo Square, and Natural Science University) on your own. Here Elio and Oliver with their friends listen to Richard Butler among vintage cars parked in Piazza Rosate and dance in Santa Maria Maggiore. Then they move to Piazza Duomo and kiss passionately leaning against the wall of the University of Sciences, letters, and arts.
Departure for Milan.
Free time for dinner. Overnight in Milan.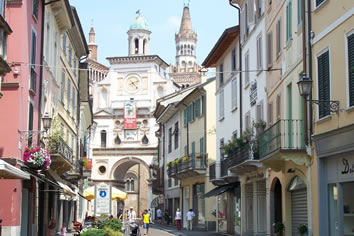 Day 4 - Tuesday, September 19, 2023
Crema - Pandino - Moscazzano
Check Out from Ibis Hotel.
Transfer to Crema.
Crema and the countryside: the authentic heart of the Po Valley and Northern Italy and the main place where the "Call Me By Your Name" was shot . Follow the steps and locations experienced by Elio and Oliver.
Departure for Crema, where you will meet your English – speaking guide. Check-in at Villa Fabrizia Resort
in Crema.
From Crema to Trescore, to rent your e-bikes for a tour to the 'Fontanili', the tiny lakes where Elio and Oliver meet.
Lunch at 'Il Bosco' Restaurant to try the local specialty 'Tortellini Cremaschi'. You will also learn how to prepare them during a cooking class.
In the afternoon, visit Pandino (Vittorio Emanuele III square), Capralba and Ricengo Lake (movie settings).
Back to Crema: You see Piazza Duomo with Palazzo Comunale, Duomo, Torrazzo, via Marazzi and Piazza Premoli, Moscazzano (here you will see the outside of the Villa Albergoni), the square with the parish church and the Belvedere Bar, where some scenes have been shot.
Free time for dinner. Free evening.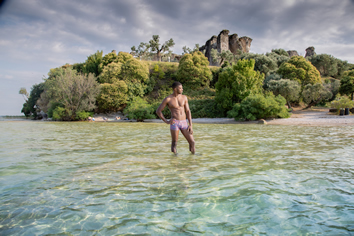 Day 5 - Wednesday, September 20, 2023
Sirmione, Lake Garda & Bardolino
Check-out at hotel.
Departure for the Caves of Catullus on Lake Garda: this tour would make Professor Perlman proud. The name 'Caves of Catullus' identifies a Roman Villa, which was built between the Ist century B.C. and Ist century A. C., in Sirmione (The archaeological find scene was filmed here between the Grotte di Catullo Park and the Jamaica beach).
Visit Sirmione, a small town on a peninsula in the Garda Lake. Its Castle and Fortress dominates the view. Lemons are specialties of Lake Garda.
Departure for Bardolino and hotel check-in. Free evening.
Accommodation in gay friendly Aqualux Hotel Spa & Suite
in Bardolino.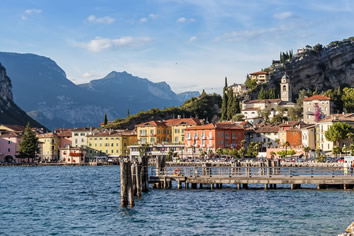 Day 6 - Thursday, September 21, 2023
Wine Cellar 'Cesari Vini'
11.00 AM – Do not forget the visit to Cesari Vini wine cellar: you have your transfer departing from your hotel.
This wine experience is called 'From Lugana to Amarone' (recalling two local wines) and includes three wine tastings accompanied by enticing local delicacies.
2.00PM – Back to hotel in Bardolino. Afternoon free.
Tip: Enjoy a walk along the coastline of Bardolino or a boat tour by public transportation to one of the villages nearby – Lazise or Desenzano, for example. Take your time to linger and enjoy the view on the biggest lake in Italy.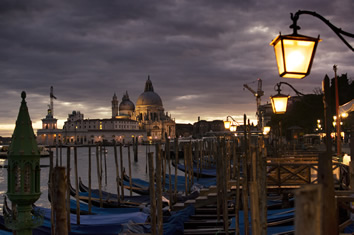 Day 7 - Friday, September 22, 2023
Bardolino to Venice
Check out at hotel.
Departure for Venice. Transfer to Desenzano del Garda train station, to catch the high speed train to Venice – Santa Lucia railway station)
Walk or catch a taxi boat to hotel. Hotel check-in. Free time.
Accommodation: Hotel Ca Gottardi
(gay friendly) or similar.
Day 8 - Saturday, Sptember 23, 2023
Venice
In the morning, tour of Venice that has been one of the first 'gay friendly' towns in the 18th century: as a powerful port on the Eastern Routes, with rich merchants and noble families, Venice has long been associated to romance, to Casanova's love stories and to the transgressive Cafè Florian. Not forgetting the 'Death in Venice' novel, by Thomas Mann, who lived a difficult romance with a Venetian young man. Also Oscar Wilde was mesmerized by the Venetian beauty and by its baroque architecture.
Free afternoon for shopping.
Free evening.
Day 9 - Sunday, September 24, 2023
Venice Departure
Check out and departure for Venice Airport (by private taxi or public boat).