Azamara Journey
Ship Facts
Occupancy: 690
Crew: 408
Tonnage: 30,277
Length: 592 feet (180 m)
Beam: 84 feet (25 m)
Draft: 19.85 ft
Cruise Speed: 18.5 knots

Italy Discovery Pride Month Luxury Gay Group Cruise 2020
7 nights cruise from Rome, Italy to Monte Carlo, Monaco
June 04 – 11, 2020
Azamara Luxury Cruises Azamara Journey
Everyone is Welcome! Celebrate Gay Pride Month with family, friends & allies on luxury Azamara Journey. We'll visit our favorite destination, one of the most beautiful locations in the world...Italy! This Italy-intensive voyage begins in the Eternal City of Rome. Arrive early to take in the most iconic sites - from Vatican City, the Colosseum, and the Spanish Steps, to the Roman Forum and Trevi Fountain.
With Azamara, you'll discover things in port you won't find on other ships. Like Night. This means you'll spend more time in port than with any other cruise line, which gives you more time to fully experience the culture, cuisine, scenery, and people of your destination. At the end of the day (or night), you can rest easy knowing you'll come back to comfortable, inviting accommodations that are second to none.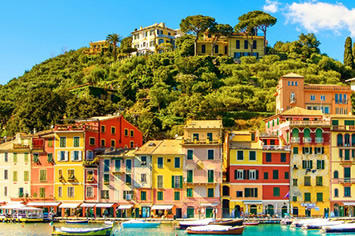 This intensive Italian discovery begins in the Eternal City of Rome, so you'll probably want to arrive a few days early to take in the most iconic sites—from Vatican City, the Colosseum, and the Spanish Steps, to the Roman Forum and Trevi Fountain.
In Porto Torres, on Sardinia, step back in time through the island's many historic sites. Must-sees include the San Gavino Basilica—the island's largest and oldest Roman church—and the ancient Aragonese Tower, built in 1325.
We then stay late in Portoferraio, on Elba, where Napoleon spent a decade in exile. Be sure to visit his villas, San Martino and Villa dei Mulini, and take a cable car climb to the top of scenic Mount Capanne. With an overnight in Livorno, you'll be at the gateway to Florence's classics—the David, the Duomo, and the Uffizi Gallery, among others—and Pisa, where the famous leaning tower awaits.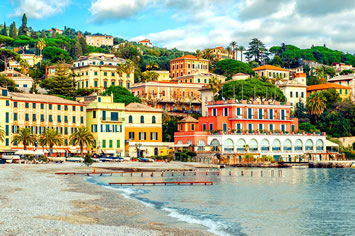 A late stay in Portovenere follows, where brightly-colored houses hug the harbor below the spectacular Castello Doria. A trip up the hill rewards with stunning panoramic views of the Gothic-era San Pietro Church, rugged cliffs, and the scenic harbor.
After Santa Margherita, your voyage concludes in glamorous Monte Carlo. Roll the dice in the famous Grand Casino, and spend a few extra days exploring this dazzling cliff-side city.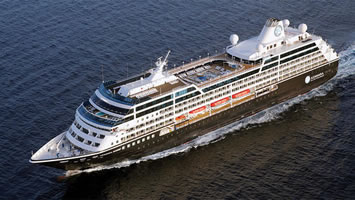 Azamara Journey
A luxurious boutique hotel at sea, the Azamara Journey is a mid-sized ship with a deck plan that's intimate but never crowded, and offers everything modern voyagers are looking for—plus some unexpected extras.
Re-imagined staterooms include modern amenities, furnishings, and European linens. Plus the ship features a large number of staterooms and suites with verandas, perfect for starting your day with fresh sea air and stunning views.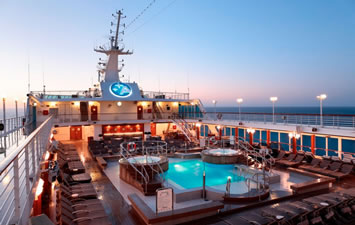 Across the fleet, Azamara's authentic service goes beyond the expectations of even the most well-traveled cruisers. Friendly and approachable, our staff are attentive, and happy to offer everything from poolside service to recommendations for your on-shore exploration. After all, we love sailing the world just as much as you do!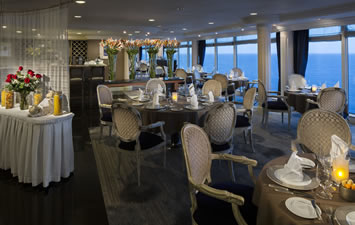 Add to all of that world-class dining options, spa experiences to relax and refresh, and all-new entertainment offerings, you've got an onboard experience that's matched only by the immersive cultural encounters we've got in store on shore.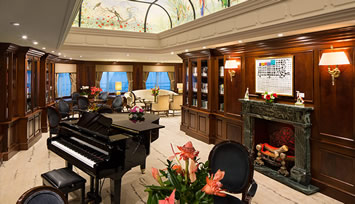 Your incredible experiences on shore are matched only by the service you'll receive onboard. We hold ourselves to a high standard, and you'll feel it from the warm welcome on departure day all the way through to the final wave when you disembark. Friendly and helpful, our crew are always ready to lend a helping hand without feeling under foot. Get ready for a premiere cruise experience. See the world from a fresh perspective and enjoy boutique hotel-caliber service and amenities during your time at sea.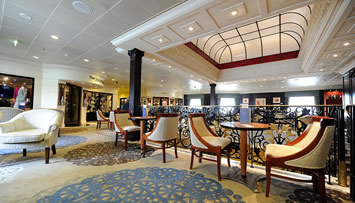 At Azamara we've reimagined the onboard experience from bow to stern. Size, style and service all combine to deliver a true boutique hotel atmosphere during your voyage. Our intimate ships create a club-like setting, and can go places larger vessels can only dream of, like the heart of Venice or Crete, or up majestic rivers like the Mississippi or the Elbe. The friends you make on board will never feel too far away, and our exceptional services and amenities are all within easy reach.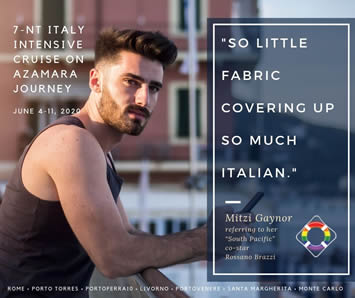 This Voyage Includes
• All gratuities
• Unlimited beer, wine and spirits
• White Night Party
• Welcome cocktail reception
• One night complimentary specialty dining at your leisure
• One night private group dinner in Prime C Steakhouse
• AzAmazing evening in Livorno, Italy
• Great on board entertainment
• Private Group Excursions
• And more!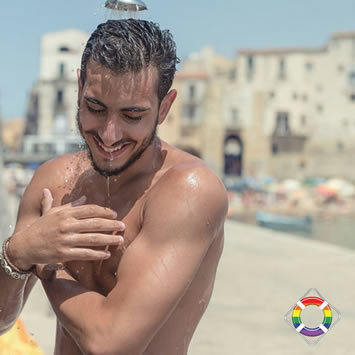 Italy Discovery Cruise 2020 Itinerary


Date

Port

Arrive

Depart

04 Jun
Rome (Civitavecchia), Italy
5 PM
05 Jun
Porto Torres, Sardinia
8 AM
6 PM
06 Jun
Portoferraio, Elba
8 AM
10 PM
07 Jun
Livorno (Florence / Pisa), Italy
7:30 AM

08 Jun

Livorno (Florence / Pisa), Italy
8 PM
09 Jun
Portovenere, Italy
8 AM
9 PM

10 Jun

Santa Margherita (Portofino), Italy
8 AM
6 PM
11 Jun
Monte Carlo, Monaco
7 AM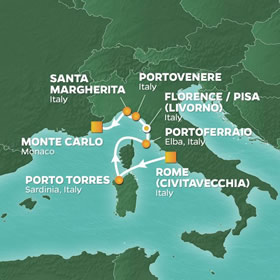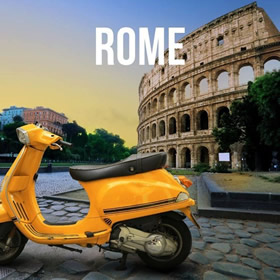 Day 1 - Rome (Civitavecchia), Italy
Always enchanting Rome
, the Eternal City will captivate you—no matter how many times you visit. Walk in the steps of gladiators at the Coliseum, channel your inner statesman at the Forum, or gaze up in wonder at Michelangelo's masterwork at St. Peter's Basilica. Pasta and vino are a must, and there are plenty of places to relax and refuel after a day of exploration.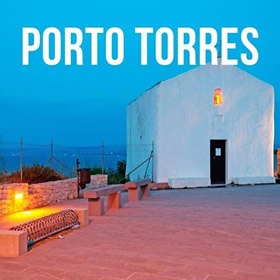 Day 2 - Porto Torres, Sardinia (Italy)
Explore Sardinia's rugged coastline. Near the iconic Basilica di San Gavino you'll find Balai Beach—one of the most popular beaches in Porto Torres. For archaeology fans, there's Sardinia's mysterious stone Nuraghe. For hiking enthusiasts, follow one of the many of trails through deep gorges, lush forests, and cascading waterfalls. If you're looking for a dazzlingly beautiful escape, you've found it.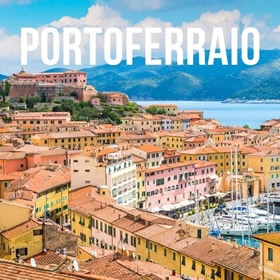 Day 3 - Portoferraio, Elba (Italy)
Did you know Napoleon was once exiled to the island of Elba for ten long years? You can learn all about it at the Archaeological Civic Museum. History not your thing? Why not climb to the top of Medici Fortress, take an open cable car to the peak of Mount Capanne, or enjoy performances in Vigilanti Theatre. No matter your choice, you're sure to wonder why Napoleon ever wanted to leave.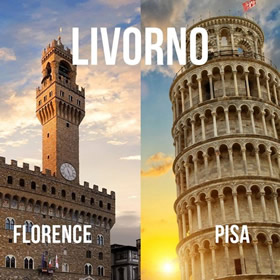 Days 4 & 5 - Livorno (Florence / Pisa), Italy
The port city of Livorno has many charms of its own: the canals of La Venezia Nuova (New Venice), which date back to the Medici era, the Mercato Centrale, and the chessboard-style Terrazza Mascagni promenade, to name a few. But Livorno is also the gateway to the magnificent art and architecture, palaces, churches and museums of Florence, as well as Pisa's famous leaning tower. Decisions, decisions!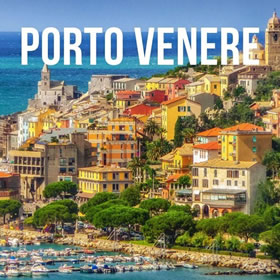 Day 6 - Portovenere, Italy
When you picture classic Italian romance, the setting could be Portovenere. Stroll along winding cobblestone streets to San Pietro Church, which sits upon a site that's believed to have once been a temple to Venus. And be sure to visit Grotta Dell'Arpaia, where poet Lord Byron used to relax during the 1820s. It's easy to see how he was inspired to write some of his most romantic works here.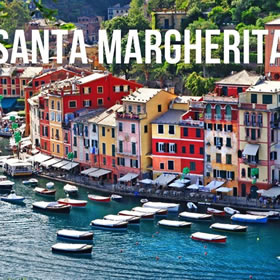 Day 7 - Santa Margherita (Portofino), Italy
Don't miss Castello di Santa Margherita, a castle built in 1550 by the Republic of Genoa as a defense against pirate attacks. The main city square, Piazza Mazzini, is lined with colorful palaces just begging to be Instagrammed. Finally, find yourself seated a waterfront café with both glass of wine and menu in hand, as you watch fishermen unload their catch—and your meal—of the day.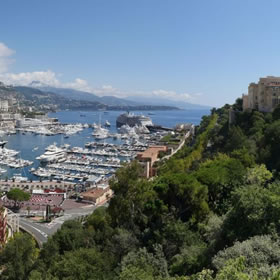 Day 8 - Monte Carlo, Monaco
You don't need luck on your side to have an unforgettable time in Monte Carlo! Home to the legendary Grand Casino and the Monaco Grand Prix—one of the world's most prestigious sporting events—Monte Carlo lives up to its reputation in every way. Drive the Monaco Grand Prix route in a performance vehicle, visit the Grand Casino, or roll the dice and explore the breathtaking beauty of the city.