Celestyal Experience
Ship Facts
Guests: 1,578
Crew: 622
Tonnage: 57,100
Length: 722 feet (220 m)
Beam: 101 feet (30.8 m)
Draft: 7.7 m
Cruise Speed: 19.5 knots

Greek Islands & Turkey Gay Bears Cruise 2021
7 nights from/to Athens, Greece
August 28 – September 04, 2021
Celestyal Cruises Celestyal Experience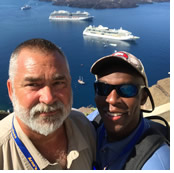 Join your bear buddies and friends on as we sail the the Greek Islands and experience the best of Greece with all your senses. What's really special: the ship will spend overnights in Mykonos and Santorini. This means you can enjoy a taste of authentic Greece after dark! The Mediterranean is built on myths, history and warm people. There's nothing you may want that you can't find here. Book a cruise now and give yourself the gift of a lifetime!
Come and be serenaded by the romance of the Aegean on our brand new "Idyllic Aegean" seven-night cruise. Visit the most enchanting Greek island destinations dotted around the Aegean Sea, where culture, history, pristine beaches, and fishing villages suspended in time all await. There's something to suit every taste on our extra-special cruise, and with overnight stops in Santorini and Mykonos, come and unravel the best-kept secrets of these sun-soaked shores by night. Indulge in everything your heart desires and embark on an effortless odyssey through the jewels of the Aegean.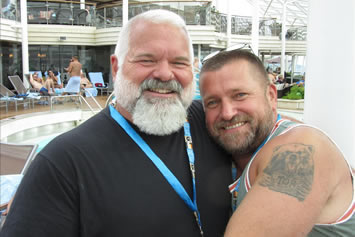 To travel the Aegean sea is to travel through history. A welcoming basin, protected from extreme weather has been inhabited for aeons. The entire spectrum of blue and green shades paint the scenery of the region interrupted only by small white paintbrushes to mark the settlements the locals build since the beginning of history. It's difficult to pick your destinations but there are some spots that are unmissable. Take for example the martian-like island of Milos, home of the celebrated Venus de Milo, dazzling with its breathtaking beauty, stunning beaches, amazing sunsets, picturesque villages and warm hearted people. Santorini shares some star qualities with Milos but she is the queen of the Aegean. Only a poet can describe with words this unique experience filled with colors, sounds, sights, flavors and emotions. Pristine beaches, traditional architecture and cosmopolitan sunsets are only few of Santorini's indisputable charms.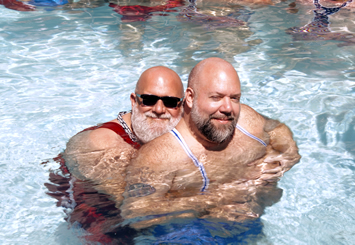 Mykonos needs no introduction. The nightlife remains to be surpassed by any other as well as the luxury and beauty of the island. A small blue rock inviting all types of travellers to its sandy blonde shores. The largest island of the Aegean is Crete, the birthplace of writing and a national treasure of history and landscapes. The capital, Heraklion, invites you to medieval adventures and just a few kilometers away you time travel to Minoan Crete. The hospitality of the locals and the quality of every aspect of your experience will leave you wanting more.
The crossroad of civilizations and history, Kusadasi, welcomes you in its port and old caravanserai and leads you to the ancient city of Ephesus. The excursion to the ruins will travel you through time to glorious empires and forgotten gods.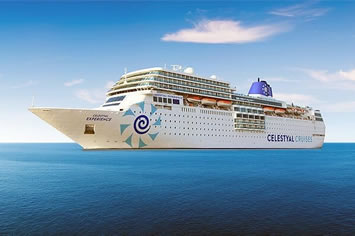 Your Ship - Celestyal Experience
If you want to enjoy warm Greek hospitality alongside itinerary that will take you to beautiful destinations, Celestyal Experience is the perfect ship. Designed for guests of all ages to enjoy the feeling of being at sea, once you step onboard you'll find everything from exceptional dining options to luxurious staterooms and unique evening entertainment.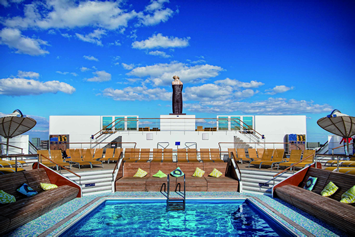 The Celestyal Experience has a capacity of 1,800-guests in 789 staterooms, 166 of which feature balconies, sea terraces or bridge-view verandas. The Celestyal Experience, which has recently undergone an extensive refurbishment, will offer an intimate onboard guest experience with all the warmth of traditional Greek hospitality.
The ship is also well-suited for visiting smaller ports, a key differentiator for Celestyal, with destinations that remain off-limits to larger vessels.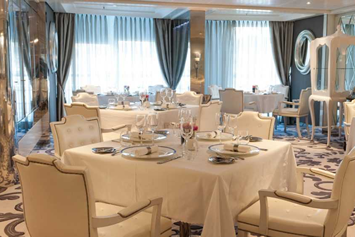 The Celestyal Experience features a range of facilities for guests of all ages including four restaurants, seven bars and lounges, two pools, two Jacuzzis, a beach club, sundeck and jogging track.
Rounding out the Celestyal Experience will be nightly entertainment, a casino, library, meeting rooms and onboard boutiques, all topped off with a unique, specialty wine and cheese bar that will serve as a tribute to Mediterranean wines and cheeses.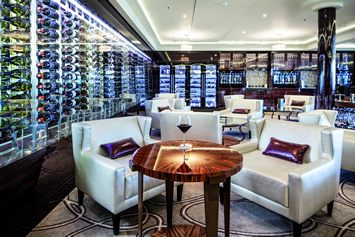 At each of Celestyal Experience's four restaurants, guests can expect delightful dishes at breakfast, lunch and dinner, all prepared using locally-sourced ingredients by the team of expert chefs. From wood-fired pizza and Greek deli delicacies to sophisticated wine and cheese tastings, there's a restaurant to suit every mood during your cruise.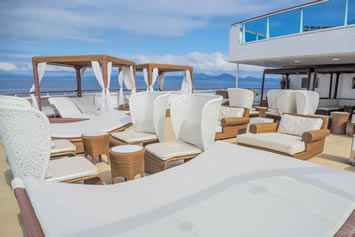 Relaxing and unwinding is the highlight of any cruise holiday, and the spacious spa on Celestyal Experience provides the perfect venue. With thalassotherapy baths, treatment rooms, saunas and steam rooms, step inside and let the pampering begin.
Meanwhile, those who like to workout will love making the most out of the state-of-the-art equipment in the onboard gym, or head out on deck and enjoy the ocean views as you make your way around the jogging track at your own pace.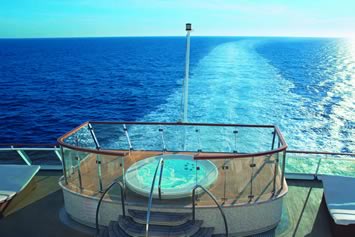 Boasting two swimming pools, two jacuzzis and plenty of deck space for sunbathing, when you're not on shore excursions you can find out for yourself what makes ocean voyaging so special. When it's time for a break from soaking up the Mediterranean sunshine, head inside and enjoy some quiet time in the library, or browse the onboard shops for a holiday keepsake.
With seven bars and lounges to choose from onboard Celestyal Experience, guests will be able to enjoy their favourite drink somewhere new every night of their cruise. What's more, with live entertainment every evening, as well as a casino, there's somewhere for everyone to let their hair down and soak up the holiday atmosphere.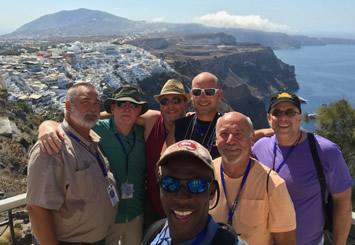 Only for Bears!
• 7 nights Greek Islands & Turkey cruise
• 3 meals per day (breakfast, lunch & dinner)
• Unlimited Beverage Package Included (Soda, house wine and liquors. Top shelf can be purchased for an up-charge.)
• 3 Selected Shore Excursions Included
• Entertainment on Board Included
• Gratuities Included
• Exclusive Bears Cruise get-togethers
• Group dining
• Select private shore excursions
• Excellent customer service
• Bear cruise cruise director and host
• Pre- and post- hotel packages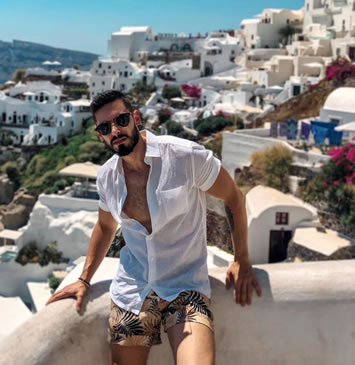 Greek Islands & Turkey Bears Cruise 2021 Itinerary


Date

Port

Arrive

Depart

28 Aug
Athens (Piraeus), Greece
7 PM
29 Aug
Kusadasi, Turkey
8 AM
7 PM
30 Aug
Rhodes, Greece
8 AM
6 PM
31 Aug
Agios Nikolaos (Crete), Greece
8 AM
12 AM

01 Sep

Santorini, Greece
7 AM
02 Sep
Santorini, Greece
2:30 AM

02 Sep

Milos, Greece
8:30 AM
1:30 PM
02 Sep
Mykonos, Greece
7 PM

03 Sep

Mykonos, Greece
11 PM
04 Sep
Athens (Piraeus), Greece
9 AM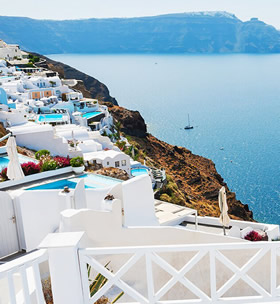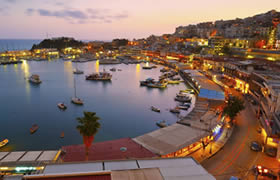 Piraeus (Athens), Greece
The largest port in the Mediterranean and primary departure point for Greek Island cruises from Athens, Piraeus is a hubbub of activity that will bring your senses to life. With a sun-soaked promenade, al-fresco cafes and bars and countless shops, it's a place where you can easily relax with a glass of wine and watch the world go by.
A port since antiquity, its seemingly infinite rows of quays are filled with luxury yachts and the comings and goings of people visiting the city of Athens or heading out to the blissful Greek islands. Further along the bay, you'll find the charming port of Pasalimani where the laid-back atmosphere provides an escape with boutiques and secluded eateries.
Piraeus is your gateway into one of the world's oldest cities. Venture into Athens alone or join a guided excursion from the cruise ship to discover the city's ancient monuments, iconic landmarks and an open-air museum that's like nothing you've ever seen before.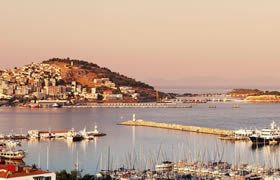 Kusadasi, Turkey
Arriving in the port of Kusadasi, Turkey you'll instantly feel at home. A huge covered bazaar stretches out in front of you and the buzz from trendy seaside bars and restaurants floats through the air. Follow your instincts and lose track of time ambling from café to café and exploring its myriad of shops and historic sites.
Find time for yourself on one of the many white sandy beaches in and around Kusadasi such as Diamond Beach, Paradise Beach or Love Beach, where you can try your hand at windsurfing or even jet skiing. And there's no shortage of good times in Kusadasi: weather that's always on your side, a chilled, laid-back atmosphere and ancient sites on its doorstep.
In the city, itself, stroll around the Fortress of Kusadasi on Pigeon Island and discover city walls that protect historic gems such as the Fortress Mosque. But head out into the sun-soaked hills above the Aegean coast, and you'll come across some of the most important archaeological sites in Europe.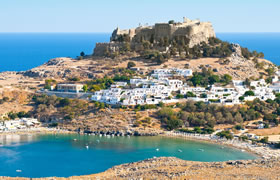 Rhodes, Greece
Beaches, castles and butterflies – Rhodes is an island like no other. Approaching Rhodes island by sea is an experience all of its own. The clifftop Acropolis at Lindos rises slowly from the still blue waters, evoking the ancient Colossus which once adorned the harbor, and modern hillside villages lay in the shadow of the imposing medieval fortification.
Stepping off the cruise ship, an island of contrasts awaits; a tranquil paradise, rich with nature and layered with history. Wandering the Old Town, you'll feel the presence of the Crusaders who once walked the same cobbled streets. The ruins left behind by Byzantines, Romans and ancient Greeks will whisk you even further back in time.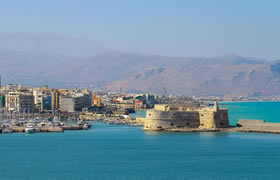 Heraklion (Crete), Greece
Sailing into Heraklion port, the intimidating walls of Koules Fortress emerge from the sea to guard the ancient treasures found within the city. Capital of Crete, Heraklion is brimming with landmarks, world-class museums, golden beaches and a stylish nightlife scene that shape a destination to please everyone's taste.
Pedestrianized streets wind their way around the historic center connecting squares, ornate Ottoman fountains and arcaded walkways within the secure Venetian walls. Strolling along the picturesque harbor-front promenade, you'll spot traditional fishing boats coming and going, old vaulted shipyards in the distance as well as tavernas spilling out onto the seafront grilling freshly-caught fish and serving ice-cold drinks.
As the birthplace of Minoan civilization, Heraklion shows you the best of Crete history and culture. Exploring the Archaeological Museum, you'll lose track of time looking at exhibitions covering more than 5,000 years, and you'll soon uncover the city's rich artistic heritage having given the world El Greco, poet Odysseas Elytis and novelist Nikos Kazantzakis.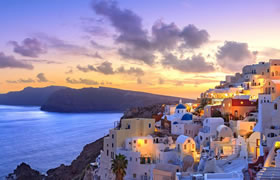 Santorini, Greece
Cruising towards Santorini is like being swept away on a current to somewhere truly magical. You will its pull almost instantly. The island will greet you with its striking cliffs, promising adventure and legendary tales. The almost vertical towns of whitewashed houses and blue-domed churches will rise above the blue Aegean like an oasis of beauty and calm.
As you leave the comforts of the ship behind, you'll trade them for the unique indulgences of Santorini. A sense of serenity and mystery washes over you as you step off deck and make your way through the winding, narrow streets of Fira. Start your days chasing thrills at the top of a dormant volcano and end them with mojitos on cliffs overlooking sunsets that will stay with you for a lifetime.
While the island is most famous for its striking landscape, Santorini provides a feast for all senses: Feel the heat of the sun under your feet as you walk along the black sand of its volcanic beaches. Savor the flavors of local products by pairing one of the island's most famous dishes, creamy Greek fava, with a bottle of locally-produced Vinsanto wine. Listen to the calls of the seagulls and the crashing waves create a perfect harmony with the traditional music of the island. There is no doubt, you will leave Santorini with your own Greek myth.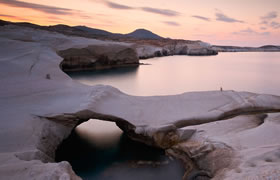 Milos, Greece
Dramatically emerging from the Aegean Sea before you, you'll be spellbound by Milos' contrasting volcanic landscape that's full of refreshing surprises. Its coastline reveals surreal shapes of sculpted rock that captivate viewers for hours, juxtaposed with quaint white stone fishing villages that blend seamlessly into the landscape.
Stepping off the cruise ship, a laid-back Cycladic island retreat awaits. Find peace and tranquility on one of the many beaches and feel the cooling, refreshing effect of the Aegean as you swim in its serene sea caves. Marvel at Cape Vani's geological formations and travel along its ever-changing coastline to admire multi-colored sea cliffs at Paleochori and see evidence of how the island's history was shaped by mining.
Arching its way around a central caldera, the island's volcanic coastline spoils you for choice. Near Trypiti village, you'll be able to explore one of the most ancient monuments in Christianity - the Milos Catacombs, where expansive underground chambers and passages were carved into the volcanic rock. Or sit back and relax in one of Milos' quality terraced tavernas serving only the freshest catch of the day, discover colorful boathouses that magically emerge from the sea in Klima and stroll along Plaka's hilltop cobblestone streets.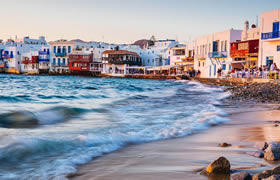 Mykonos, Greece
The Greek Island, Mykonos, flaunts its double personality the moment you set eyes on its coastline. Basking in year-round sunshine, its rugged rocky landscape blends seamlessly with smooth sandy beaches. In the distance, undulating hills host the island's iconic windmills turning in symphony with the seasonal winds that have branded Mykonos 'island of the winds'.
On appearance, traditional white-washed villages seem untouched by time, but delve deeper into their maze of cobbled streets and you'll find cosmopolitan bars, exclusive boutiques and gourmet restaurants. High-energy nightlife gives way to calming, picture-perfect beaches where it's easy to find your inner peace.
And travel back through the centuries at Mykonos' archaeological sites where you'll encounter the Sanctuary of Apollo and many other fascinating ancient relics that reveal the island's varied past. Then explore traditional villages such as Ano Mera where the pure white walls of Panagia Tourliani monastery appear crafted from the landscape.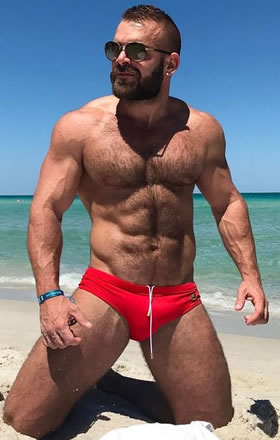 Guests: 1,578 • Crew: 622 • Gross Tonnage: 57,100 • Length: 721.9 ft. (220 m) • Beam: 101.1 ft. (30.8 m) • Draft: 7.7 m • Cruise Speed: 19.5 knots

Greek Islands & Turkey Gay Bears Cruise 2021 Rates

Grand Suite
Grand Suites are located on deck 11 and 12. They have a floor area of 48.3sqm and accommodate up to 4 person(s), with 2 lower beds, 3rd/4th berth. Inside the suite there is large sliding glass doors leading out to a seaview balcony, bathroom with a shower and jacuzzi bath, air condition, a 40" flat-screen HD satellite television, telephone, chilled minibar, safe, hairdryer, saferty deposit box and 24/7 room service. This category has access to the Celestyal Cruises Suite Concierge service, which features a dedicated priority check-in counter, expedited embarkation, an exclusive dining area onboard, and express luggage delivery service including assistance with unpacking.
$ 2,889

Balcony Suite
Suites with a Veranda are located on deck 11 and 12. They have a floor area of 37.4sqm and accommodate up to 4 person(s), with 2 lower beds, 3rd/4th berth. Inside this suite there is large sliding glass doors leading out to a seaview veranda, bathroom with a shower and jacuzzi bath, air condition, a 40" flat-screen HD satellite television, telephone, chilled minibar, safe, hairdryer, saferty deposit box and 24/7 room service. This category has access to the Celestyal Cruises Suite Concierge service, which features a dedicated priority check-in counter, expedited embarkation, an exclusive dining area onboard, and express luggage delivery service including assistance with unpacking.
$ 2,579

Suite
Suites are located on deck 11. They have a floor area of 37.1sqm and accommodate up to 4 person(s), with 2 lower beds, 3rd/4th berth. Inside the suite there is large sliding glass doors leading out to a seaview balcony, bathroom with a shower, air condition, a 40" flat-screen HD satellite television, telephone, chilled minibar, safe, hairdryer, saferty deposit box and 24/7 room service. This category has access to the Celestyal Cruises Suite Concierge service, which features a dedicated priority check-in counter, expedited embarkation, an exclusive dining area onboard, and express luggage delivery service including assistance with unpacking.
$ 2,349

Junior Balcony Suite
Junior Suites are located on deck 10, 11 and 12. They have a floor area of 24.2sqm and accommodate up to 4 person(s), with 2 lower beds, 3rd/4th berth. Inside this junior suite there is large sliding glass doors leading out to a seaview balcony, bathroom with a shower, air condition, a 40" flat-screen HD satellite television, telephone, chilled minibar, safe, hairdryer, saferty deposit box and 24/7 room service. As a rule, our junior suites feature single beds that can be made into one large bed, upon request. Exceptions may apply, even within the same stateroom category. Contact us for more information.
$ 2,059

Superior Outside Stateroom
XB Exterior Staterooms are located on deck 5. They have a floor area of 16.6sqm and can accommodate up to 4 person(s), with 2 lower beds, 3rd/4th berth. Inside this stateroon there is a large seaview window, bathroom with a shower, air condition, a 40" flat-screen HD satellite television, telephone, chilled minibar, safe, hairdryer, saferty deposit box and 24/7 room service. As a rule, our staterooms feature single beds that can be made to form one large bed, upon request. Exceptions may apply, even within the same stateroom category.
$ 1,729

Superior Inside Stateroom
IC Interior Staterooms are located on decks 7,11 and 12. They have a floor area of 16.6sqm and can accommodate up to 4 person(s), with 2 lower beds, 3rd/4th berth. Inside this stateroon there is a bathroom with a shower, air condition, a 40" flat-screen HD satellite television, telephone, chilled minibar, safe, hairdryer, saferty deposit box and 24/7 room service. As a rule, our staterooms feature single beds that can be made to form one large bed, upon request. Exceptions may apply, even within the same stateroom category.
$ 1,519

All prices are per person, occupancy selected, and include all meals, accommodations, unlimited beverage package, 3 selected shore excursions, gratuities, and entertainment!

A deposit of $550 per person is required at time of booking. Final payment is due 120 days prior to sailing.

Taxes of $250pp, and optional insurance are additional.

Single Share Traveling solo but don't mind sharing a cabin? Ask about our cabin share assistance program.

Third person in Suites only for an additional $949.

Optional shore excursions will be offered.

Prices are cruise only and DO NOT INCLUDE return airfare! Please ask for airfare add-ons back to your home city.

Fares are subject to availability and may change without prior notice.

Also included are the traditional Bear Cruise activities, subject to minimum participation.

Please ask for further details.

Special Airfares