Prague & Legendary Danube River All-Gay Cruise 2024
9 nights from Prague, Czech Republic to Budapest, Hungary
August 27 – September 5, 2024
Lüftner Cruises Amadeus Silver III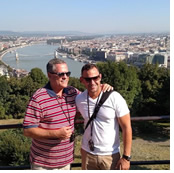 10-day all-gay adventure starting in one of Europe's most attractive cities - Prague! Featuring 7-night deluxe all-gay cruise from picturesque Passau to Linz, Melk, Vienna, Bratislava and ending in Budapest, Hungary. Your all-gay all-inclusive, guaranteed full ship charter adventure begins in Prague, where you'll enjoy two days in one of Europe's most beautiful and best-preserved cities. Prague's medieval center remains a beautiful mixture of cobblestone pathways and Gothic cathedrals. From Prague we travel to one of Europe's most fabled rivers, the Danube.
Your all-gay deluxe cruise journeys from picturesque Passau to Melk, Vienna, Bratislava and culminates in in the vibrant Hungarian city of Budapest, one of Europe's hottest destinations.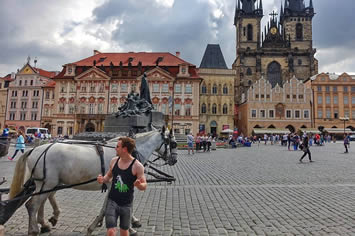 On board the gorgeous Amadeus Silver III, you will be pampered by a crew of forty in an atmosphere of total relaxation. With this great riverboat, we've created an itinerary that includes the three of best European cities which have become prime destinations for gay and lesbian travelers.
This Brand g all-LGBT+ cruise vacation has it all—historic sites, charming towns, world-class wine and cuisine and more!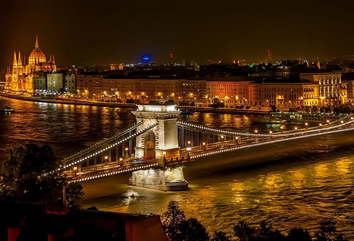 Prague & Legendary Danube River Gay Cruise Highlights
• Charles Bridge – one of the most recognizable and historic bridges in Europe
• Prague's Old Town Square with Astronomical Clock
• Melk's Benedictine Abbey – Austria's largest Baroque structure
• Schonbrunn Palace – the former residence of the Habsburg emperors
• St. Stephen's Cathedral – Vienna's most important Gothic edifice, built in 1722
• Széchenyi Chain Bridge – the twin-towered bridge opened in 1849 and was the first bridge linking Buda and Pest together
• Matthias Church – one of the finest churches in Budapest, and the most unique churches in Europe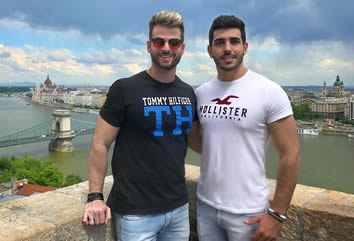 Prague & Legendary Danube River Gay Cruise Inclusions
• Guaranteed all-LGBT+ charter
• 2 nights hotel accommodation in Prague including daily Buffet Breakfast
• Welcome reception in Prague
• ½ day guided walking tour in Prague
• Transfer from the hotel in Prague to the ship in Passau
• 7 nights river cruise accommodation
• Complimentary beer, wine, spirits and non-alcoholic beverages throughout the cruise
• Superb Dining: all meals included during your cruise
• Complimentary shore excursions offered daily
• Brand g signature entertainment
• Optional tour to Salzburg, Austria
• Two full days and nights in vibrant Vienna
• Airport transfers in Prague (PRG) and Budapest (BUD)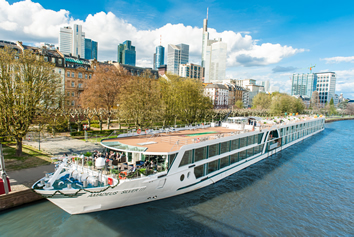 Your Ship - Amadeus Silver III
A trip on board the elegant Amadeus Silver III combines the luxuries of a 5-star hotel with innovative design and the first-class service of our crew, who will attend to your every wish. This, the latest ship in the AMADEUS Silver line, includes all the amenities of its sister ships.
It has 12 luxurious suites with walk-out balconies, while the majority of the 72 spacious deluxe cabins have automatically lowerable panorama windows, offering a spectacular view of the passing river landscapes. In order to make your stay on board as comfortable as possible, all cabins have a modern bathroom and a walk-in closet.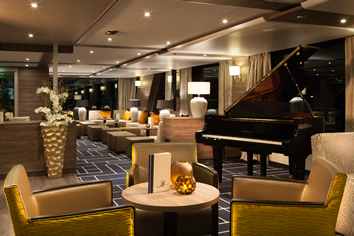 The glass-shielded River Terrace invites you to relax outdoors, while offering a breathtaking view of your surroundings. Enjoy the highest standards of cuisine aboard the Amadeus Silver III in the stylish Panorama Restaurant, which offers sufficient room for all passengers at one sitting, and where our kitchen crew will ensure that you are spoilt beyond your expectations.
Coffee-lovers will enjoy the on-board Café Vienna, which offers a wide variety of authentic Viennese coffee-time specialties.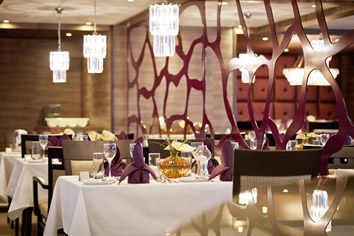 Panorama Restaurant
We set out to indulge and enthuse you through the quality, skill, friendliness and good service we provide in our wonderfully bright Panorama-Restaurant. On each cruise our master chef and his team take their inspiration for creative new ideas from the culture and produce of each country we pass through, thus taking everyone's palate on voyage of discovery as well.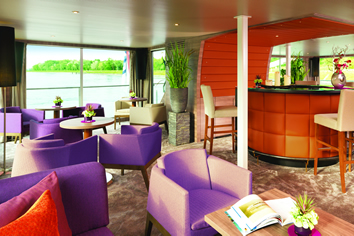 AMADEUS Club
The AMADEUS Club is the perfect place in which to share the pleasures of the day with a glass of wine in the evening and relax to the gentle sounds of jazz or classics.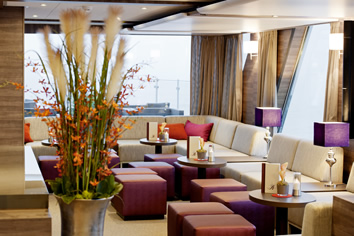 Café Vienna
The perfect place full of tradition: Indulge in the cozy flair of a Viennese coffee house, where passengers are treated to the typically Austrian specialities of coffee and Sachertorte with much more on its menu too.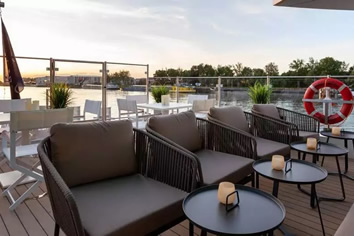 River Terrace
The ship's exclusive "River Terrace" open-air lounge is in the bow and its specially designed glazing provides an incomparable view of the passing riverside scenery while simultaneously providing protection against wind and rain.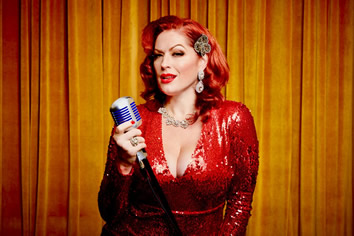 Entertainment
On a Brand g European river cruise, every night is opening night. Our cruises always include two featured acts (occasionally three) who provide nightly entertainment throughout the cruise.
Although the focus of our cruises is mainly on sightseeing and socializing, we do like to mix in a bit of frivolity as well. With that in mind, we're planning a couple of themed deck parties during the cruise. If you should choose to participate great, if you'd rather just be a voyeur that is totally fine as well.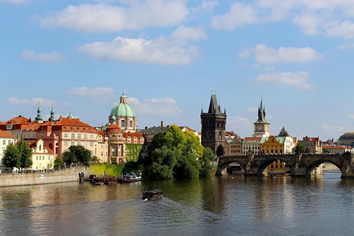 Frequently Asked Questions
When should I schedule my flights?
Arrivals:
You should schedule your flights to arrive in Prague International Airport (PRG) on or before August 12th. Your first event will be a welcome cocktail reception at approximately 5:30pm on August 12th.
Departures:
You should schedule your flight from Budapest (BUD) to depart anytime on August 21st.
The boat is docked in Budapest overnight from the 20th, and therefore you may disembark as early as necessary to catch a morning flight. All guests to disembark by 10:00am.
Or, you may choose to extend your stay in Budapest with our post-cruise hotel nights at the Intercontinental Budapest.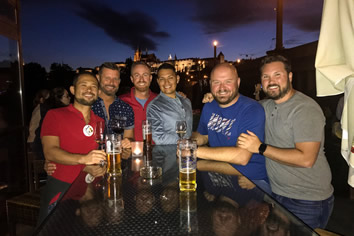 What arrival and departure transfers are included?
Arrival transfers are provided from the Prague Airport (PRG) to the Marriott Prague Hotel.
Departure transfers are provided from the ship to the Budapest Airport (BUD).
If you extend your stay at our host property the InterContinental Budapest, you will be provided with a transfer from the ship to the hotel as well as a transfer from the hotel to the airport following your stay.
Contact our team to ensure arrangements outside of these arrival and departure transfers will be included. Booked guests should provide their arrival and departure details 45 days prior to the trip to ensure transfer availability.
What should I expect on the included shore excursions?
Excursions during your travel program are mostly in groups of 25 people led by expert English speaking local guides. Utilizing wireless audio guides enables you to hear every word of your travel guide at absolutely all times. It provides maximum flexibility and convenience without missing a moment of fascinating commentary and is compatible with hearing aids.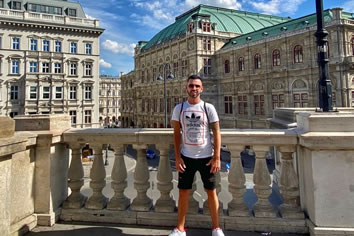 What if I have dietary requirements?
We will make every effort to accommodate special dietary requests. Please inform our office at least 45 days prior to departure of these requests.
Will there be smoking areas?
The comfort and safety of our guests is our first priority. Smoking is not permitted in the suites or enclosed, public areas on board. There is a designated smoking area on the Sun Deck. Land properties will have designated smoking areas.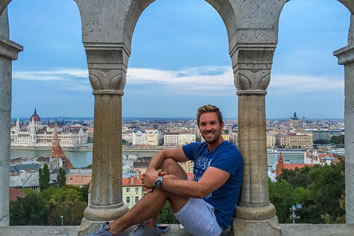 Is there a dress code?
You are on vacation and the last thing we want to impose is a dress code. We will however appreciate you wearing more than a thong or mankini at dinner and in the bar/performance area. Be as dressed up or down as you see fit as long as you are comfortable and dress appropriately for changeable weather.
What weather can I expect from this trip?
During August, Europe is at the peak of the summer heat. The days can reach the mid 90s and the evenings are in generally in the 70s.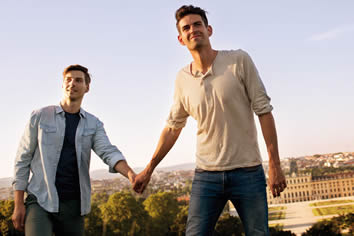 What are pre-paid gratuities?
Gratuities are customary expressions of appreciation for a job well done. It is our goal to ensure that the service you receive is as wonderful as the sites you visit. Gratuities for the included portions of this program have been pre-paid. At your own discretion you may choose to provide additional tips.
What are the passport and visa requirements?
Citizens of the US and Canada are required to have a valid passport, which expires at least 6 months after their last day in European Union. Starting in 2022, the European Commission will roll out a U.S. style electronic travel authorization system for visitors from countries that are currently not part of the EU.
For more information and to apply visit the ETIAS website.
Citizens of all other countries should check with the European Union consulate in their home country to verify entry requirements.