Western Caribbean Halloween Gay Bears Cruise 2024
7 nights from/to Fort Lauderdale, Florida
October 26 – November 02, 2024
Princess Cruises Sun Princess
An Idyllic Western Caribbean Gay Bears Halloween Cruise on brand new Princess Cruises Sphere Class Sun Princess. The laid-back Western Caribbean is home to many of the region's most popular islands; known the world over for some of the most stunning white sand beaches, sparkling and historic ports of call, and the culture of some of the friendliest host peoples imaginable. From the gorgeous sun-splashed islands of Cozumel and Roatan to the jungles, rivers and wildlife of Belize, this bears group cruise itinerary gives you the best of it all... and 3 full days at sea for you to refresh, recharge and renew.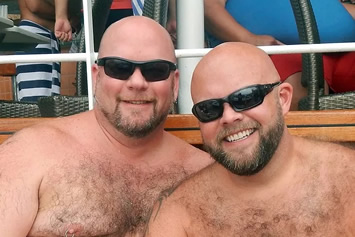 Ancient Mayan ruins rise up from the jungle floor, breaking the pristine beauty of the rainforest to remind all who cruise the Western Caribbean of its deep cultural heritage. White-sand beaches and pristine azure waters are just the beginning with this region of the Caribbean. With just a little exploration on a Western Caribbean cruise, you can open up a world of jungle adventures, breathtaking barrier reefs and powerful cultural connections unlike any other.
Nestled among lush rainforests teeming with life and situated on the western edge of the Caribbean Sea, Belize City is a paradise for those looking to have an unparalleled eco adventure. Take a relaxing inner tube ride down a river and through ancient caves once used for rituals by the Maya, ride horses through a stunning nature park with hundreds of species, and snorkel through the northern hemisphere's largest barrier reef on a cruise to Belize!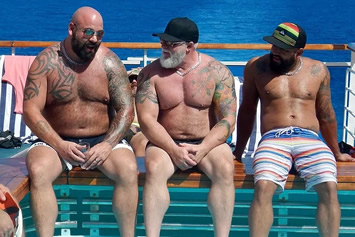 Cruise to Cozumel, which was once the home to the legendary Mayan goddess of the moon, Ixchel, and the moment you step onto this tropical wonder you'll understand why they believed a goddess called this island home. From white-sand beaches and azure waters to snorkeling through an immense coral reef and exploring ancient Mayan ruins, Cozumel is one of the most dynamic Caribbean cruise ports.
Sitting atop an ancient coral reef system, surrounded by gorgeous crystal blue waters and featuring a lush tropical environment, the island of Roatan looks every bit the Caribbean wonderland. Visit the local iguana farm with over 3,000 iguanas roaming the grounds, snorkel and dive the pristine local reefs or sunken ships and Mayan artifacts, or just sit on the picture-perfect beach and relax without a care in the world.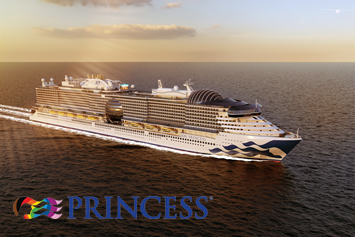 Your Ship - Brand New Sun Princess
The third ship in Princess Cruises' history to hold the name Sun Princess, this ship has some big shoes to fill – and that she does! Princess Cruises has listened to guest feedback and built Sun Princess to be a passenger favorite! Offering almost thirty (30!!!) onboard eateries and revamped Princess entertainment and onboard activities, new guests and Princess pros will be wow-ed from the start when they step onboard Sun Princess. Impressively, Sun Princess boasts 70% balcony cabins, the most of any Princess ship, allowing guests to enjoy the panoramic views of impressive vistas like the Greek Isles or pink Caribbean beaches.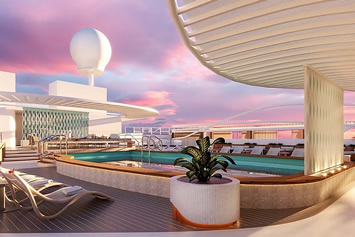 Heralding a brand new day for the cruise industry, Sun Princess is the first ship in the Princess fleet to be powered by Liquified Natural Gas (LNG). This cleaner burning fuel will significantly reduce air emissions and marine gas oil to minimize our environmental footprint.
We know you love spending time with your favorite people, so we created a (tip)top-deck space everyone can enjoy...together. Soar like a bird 19 decks above the waves on the Sea Breeze Rollglider, a first at sea.
Perhaps the most striking feature of Sun Princess, The Dome is a multi-level covered deck and first-of-its-kind glass-enclosed dome ever constructed on a cruise ship. During the day, the Dome features an indoor/outdoor pool and unique water feature in a comfortable and relaxed space.
At night, the pool becomes a stage, and the Dome completely transforms into an entertainment venue with a South Beach vibe, state-of-the-art lighting effects and stunning entertainment.
It's more than ocean vistas in every direction; it's being immersed in the world around you like never before. The heartbeat of our ship, our Piazza may have been inspired by the town squares of Europe, but her evolution is out of this world.
We know you want amazing entertainment, so we made our theater a showstopper. Our most technologically advanced performance space can shapeshift into different designs, even in the round, to suit all our new production shows.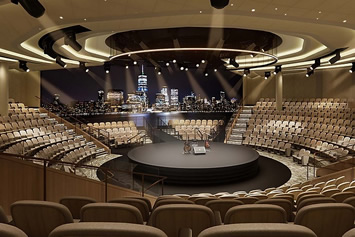 We know you love great food, so we've elevated our dining – three decks high. When it came to our main dining room, we dreamed big...or should we say "tall"? Three stories, an elegant design, multicourse meals guests rave about and a different experience for each level.
Soak up the relaxation. We know you crave relaxation, so we created even more places to come feel the "ahhh!". In these all-new spaces, all you gotta do to recharge is take in the ocean vistas. Our Sea View Terrace sets the tone at the front, while the new Wake View Terrace features an infinity pool and aft life redefined.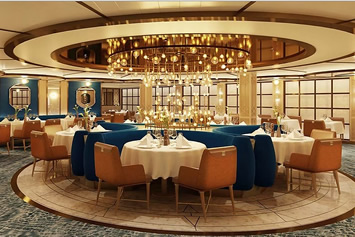 Sun Princess brings some new cabin options as well; Cove Balcony cabins are located beneath the lifeboats on Deck 6, for those who like to be close to the sound of the waves. Cabana Mini Suites feature a solarium space between the main cabin and the balcony, along with access to the private Reserved Cabana Deck space.
And all cabins on Sun Princess now feature glass-enclosed showers... no more plastic shower curtains!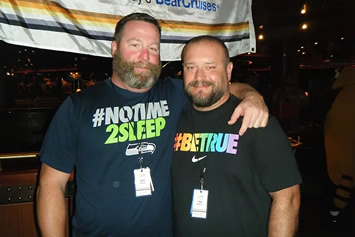 Caribbean Bear Cruise (CBC) package includes but is not limited to:
• 7 nights' accommodations on new Sun Princess
• All shipboard meals with coffee, tea and iced tea included
• All cruise line's shipboard entertainment
• Access to negotiated discounted pricing at the official CBC host hotel ($)
• Access to exclusive pre-cruise and shipboard private CBC dances, parties and events
• Access to private group dining area onboard
• Access to optional private CBC shore excursions ($)
• Exclusive gifts for CBC guests
• Princess PLUS Beverage Package
• WiFi (1 device per guest)
• Crew Appreciation/Gratuities
• Premium Desserts (2 per day)
• Fitness Classes (2 per guest)
• Juice Bar