Azamara Journey
Ship Facts
Gross Tonnage: 30,277
Length: 592 feet
Beam: 84 feet
Draft: 19.8 feet
Guest Decks: 8
Cruising Speed: 18.5
Guests: 690
Crew: 408
Refurbished: 2016
Ships Registry: Malta





Greek Islands Clothing Optional Couples Only Cruise 2020
7 nights from/to Athens, Greece
September 26 – October 3, 2020
Azamara Club Cruises Azamara Journey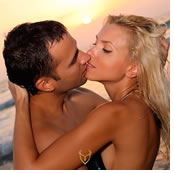 For the first time ever, enjoy a luxurious, clothing optional, couples only all-inclusive Greek Islands sensual cruise. Join us aboard Desire's sensual sanctuary at sea, from September 26th – October 3rd, 2020, to experience first-hand, the Sensual Way to Sail Away... This voyage, departing and culminating in Athens, Greece, will stop in several breathtaking ports along the Mediterranean coasts of both Greece & Turkey.
For the first-time ever, passengers will be able to enjoy a luxurious, all-inclusive program, that was conceived to ensure a truly original experience, with exclusive, world-class services and amenities such as; designated clothing-optional areas, a private playroom, adult-oriented entertainment, provocative theme nights, exquisite culinary experiences, as well as sophisticated Staterooms & Suites.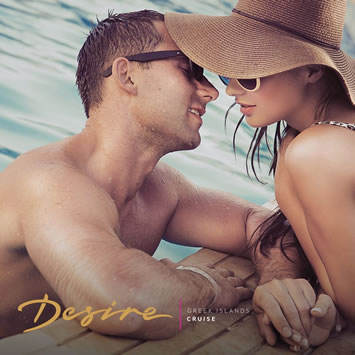 This exotic journey, based on couple's chemistry and elusive electricity, will be shrouded in mystery. Love and lust are basic human emotions, natural animal instincts, which have long been reflected through ancient mythology. Throughout the ages, writings depict numerous Greek and Roman Gods & Goddesses to be associated with love, lust, and sexuality. It is for this reason Desire has carefully selected this extraordinary itinerary and combined it with provocative luxury and sensual amenities for the perfect blend of ecstasy and eroticism.
Join other like-minded couples on a journey of sensual experiences that will enrich your imagination, bringing your fantasies to life at sea.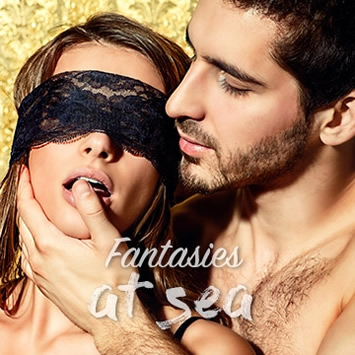 Discover exclusive, designated spaces that stay true to our Collection's concept, such as: A clothing-optional pool area, signature Playroom & Private Jacuzzi Lounge. These popular, provocative, erotic hotspots are designed for guests to mix n' mingle with other open-minded couples, for pure ecstasy at sea! Fulfill your fantasies...
Signature Playroom
You will feel the electrical currents pulsate through your body, as you mix & mingle with like-minded couples in a healthy, sophisticated, erotic playground for adventurers. We invite you to take your relationship to the next level, by living out your forbidden fantasies at sea, in our Signature Playroom.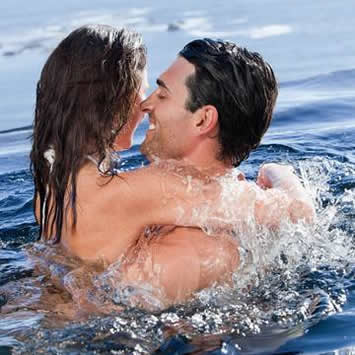 Private Jacuzzi Lounge
Enter our private, clothing-optional spa deck, with bubbling salt water bath and powerful jets that massage you as you soak up the view in the company of other like-minded couples seeking to fulfill their fantasies. This private, intimate hotspot combines cool sophistication with steamy sensuality.
Clothing Optional Pool Area
Enter our private, clothing-optional spa deck, with bubbling salt water bath and powerful jets that massage you as you soak up the view in the company of other like-minded couples seeking to fulfill their fantasies. This private, intimate hotspot combines cool sophistication with steamy sensuality.
Enticing theme nights, set the mood for seduction at its finest. Dressed to kill, let loose and live your wildest fantasies in the sensual atmosphere aboard the Desire Greek Islands Cruise.
As the sun goes down and the day begins to fade, immerse yourself into the world of the unknown. Thrive on the excitement, as you discover the secret signature theme nights that we are preparing especially for you. Little by little the vigorous and exciting atmosphere pushes the boundaries fulfilling your elevated expectations.
As sailing dates approach stay tuned for the official release of our Desire Greek Islands Cruise theme nights.
Pleasure Beyond Limits...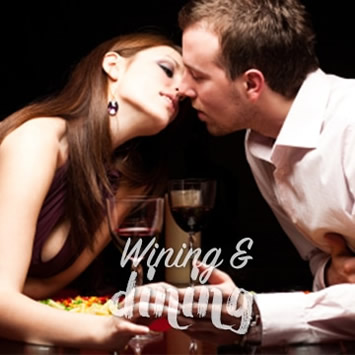 For the first-time ever, passengers will be able to enjoy a luxurious, all-inclusive program, that was conceived to ensure a truly original experience, including six distinctive dining options, including room service, plus the Premium Beverage Package. Whether you're a fan of haute cuisine or down-home cooking, you'll love the quality reflected in the fresh ingredients, careful preparation, and variety of menu choices.
Aqualina - Speciality Dining
You'll love the contemporary, inventive Italian cuisine at Aqualina, featuring some of Italy's most famous dishes. Starters include beef tenderloin Carpaccio with orange oil, lobster ravioli, and seared tuna wrapped in veal, followed by second courses such as sweet pea and fennel soup or delicious salads of watermelon and tomato or arugula and radicchio with prosciutto chips. Main courses include forest mushroom risotto, a perfectly grilled veal chop, a Venetian seafood platter or delicate dover sole. Save room for Azamara's famous desserts like Masala custard, lemon soufflé, tiramisu and chocolate torte.
Prime C - Speciality Dining
Settle in for a marvelous evening at Azamara's classic wood-paneled steakhouse with stunning views and lush autumn décor. The menu includes steaks in a variety of cuts cooked to perfection, along with starters like crab cakes with remoulade, lobster bisque, wedge salad with bacon and blue cheese, and more. Other entrée choices may include lamb, pork, veal chops, game hens and seafood. Indulge in the famous mini cinnamon-sugar donuts with a trio of dipping sauces for dessert.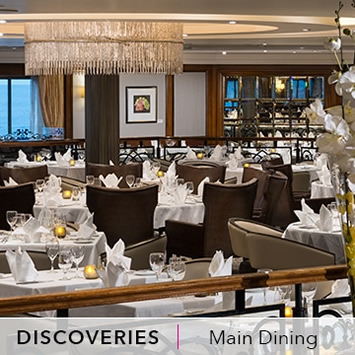 Discoveries - Main Dining
With a wide variety of nightly selections like filet mignon with black truffle sauce, Discoveries Restaurant is a hands-down favorite for elegant yet lively dining with a renewed décor befitting the culinary heart of our ships. Reservations are not accepted, and you have the choice of being seated at a table for two or as part of a larger group of fellow guests (which is a great way to meet new people). Discoveries Bar is also a great gathering spot for drinks before or after dinner.
The Wine Cellar - Fine Wines
From France to California, and Argentina to South Africa, the Azamara Wine Cellar will delight your palate with a vast collection of limited production, small label and rare vintage wines. Our knowledgeable sommeliers will help you pick the perfect wines for your evening meal. And be sure to look to the daily onboard news for Wine Corner gatherings in the Mosaic Café when you can discover and sip new wines with the sommelier's guidance.
The Patio - Casual Drinks & Snacks
While a casual "pool grill" during the day, in the evening this venue will be completely transformed into a sit-down al fresco dining experience. Fine tablecloths and flickering candles will set the mood while a reimagined menu will be served by our professional wait staff. In addition, a self-serve frozen yogurt station—Swirl & Top—is the perfect way to conclude your meal or cool off during the day with a variety of flavors and your choice of toppings.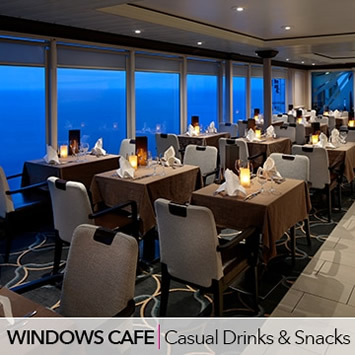 Windows Cafe - Casual Drinks & Snacks
Take in the fresh breeze at an outdoor table and relax in the easy and casual atmosphere of the newly renovated Windows Café. Enjoy an intimate breakfast, lunch, or dinner for two or a lively meal for six with our flexible seating options. Choices change daily and include fresh sushi, stir-fry and pastas, salads, smoked lox and other cold fish, a carving station and sumptuous desserts.
Mosaic Cafe - Casual Drinks & Snacks
Our onboard coffee corner may very well become your favorite nook on the ship. And with brand new furniture on the Journey, it's bound to be one of the most stylish places, too. You'll find all your favorite coffee drinks and you can order them just the way you like. If you'd like to try our Nespresso specialty coffee (for a fee), Mosaic Café is the place. We recommend that you slip right into a comfortable seat and sip for a while—you never know who'll walk by.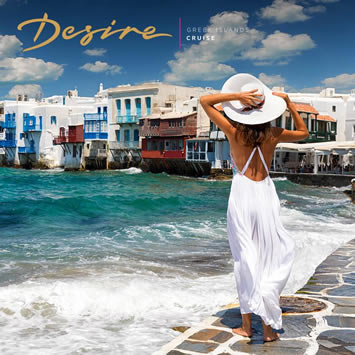 What's Included?
Savor the sensual side to dining...
Desire Cruises offers a choice of four distinctive dining options included in your cruise package, plus room service, and proudly features two specialty restaurants Prime C and Aqualina for a minimum cover. Whether you're a fan of haute cuisine or down-home cooking, you'll love the quality reflected in the fresh ingredients, careful preparation, and variety of menu choices, complemented by first-class service.
Inclusive Dining Options:
• Discoveries Restaurant – Main Dining
• The Patio – Casual Dining & Snacks
• Windows Café – Casual Dining & Snacks
• Mosaic Café @ Mosaic Night – Casual Dining & Snacks
Specialty Restaurants:
Prime C & Aqualina – Specialty dining is complimentary for suite guests (Club World Owner's Suites, Club Ocean Suites and Club Continent Suites). For others, there is a minimum USD per-person cover. Reservations are highly recommended.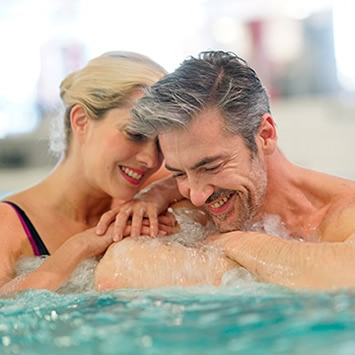 Complimentary Beverages
The Premium Beverage Package is included on your Desire Red Carpet voyage. This inclusive amenity gives you the freedom to enjoy your favorite cocktail or celebratory drink without having to pay extra. All you have to do is enjoy...
Provocative Entertainment
Our Desire Cruise Collection is notorious for its provocative entertainment program, designed especially for couples. Here are just a few, temperature rising details: Spicy Signature Theme Nights, Erotic Couples Workshops, Pumping Pool Parties, Custom Shows & Performances, Meet & Greets, and Intense Icebreakers.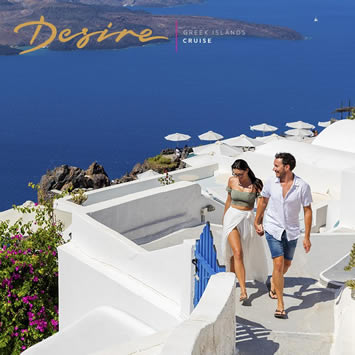 Greek Islands
Desire Cruise 2020 Itinerary


Date

Port

Arrive

Depart

26 Sep
Athens (Piraeus), Greece
PM
27 Sep
Mykonos, Greece
28 Sep
Mykonos Greece
28 Sep

Fun Day at Sea!

29 Sep

Kusadasi (Ephesus), Turkey
30 Sep
Marmaris, Turkey

01 Oct

Santorini, Greece

02 Oct

Athens (Piraeus), Greece

03 Oct

Athens (Piraeus), Greece
AM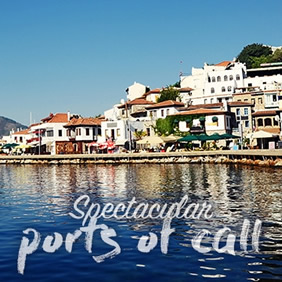 Your hearts will skip a beat, as Desire's sensual sanctuary at sea takes you on an unforgettable journey, visiting spectacular ports-of-call in exotic destinations.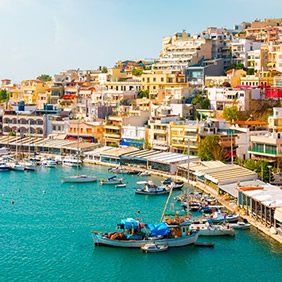 Athens (Piraeus), Greece
CRUISE TO THE CRADLE OF EUROPEAN CIVILIZATION
You could spend a lifetime in Europe's oldest city and still not see everything it has to offer. Settled over 3,500 years ago, Athens is like a mythological crossroads of the past and present, where modern buildings share the skyline with spectacular ruins like the Parthenon.
To see a veritable "greatest hits" line-up, make your way to Vasilissis Amalias Street for the archaeological walk. Winding through the heart of the ancient city, the route leads to landmarks like the Temple of Olympian Zeus, Ancient Agora, Arch of Hadrian, and of course, the Acropolis.
After all that archaeological digging, metaphorically speaking, you're probably going to work up quite an appetite. So, head to the Central Market for fresh fruit and veggies, nuts, olives, and Grecian cheese like feta, graviera, and aged kefalotyri. (Snacking is not a bad idea since Athenians usually don't head out for dinner until at least 9:00 PM.)
And if you need a little extra pick-me-up to make it that late, have a frappe—a Greek creation of strong iced coffee with milk and sugar. Neighborhoods like Pangrati, Exarhia, and Petralona feature fantastic tavernas where you can rub elbows with the locals while dining on the sidewalk well into the wee hours of the night. Opa!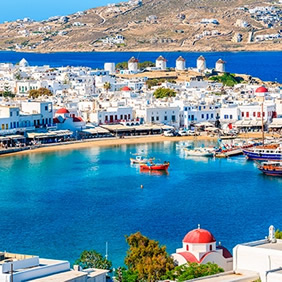 Mykonos, Greece
CRUISE TO AN IRRESISTIBLE PICTURE-POSTCARD DESTINATION
Mykonos looks like a scene straight from a postcard: whiter-than-white houses with brilliant blue shutters, vibrant bougainvillea, and a beautiful blue harbor drenched in warm sunlight. Iconic 16th century Venetian windmills stand in a row, their paddles spinning in the wind, and the district of Little Venice, which rises like a brightly colored wall coming out of the sea.
But beneath the idyllic scenery, Mykonos is vibrant and cosmopolitan, with a penchant for all-night parties and hedonistic good times. By day, stroll along the maze-like cobblestone streets (originally designed to thwart pirate attacks), exploring artists' shops and enjoying a glass or two of ouzo.
As soon as the sun goes down, it's time to let loose. Known as "the Ibiza of Greece", Mykonos has a serious party scene that's not for the faint of heart.
Mykonos is also a perfect jumping off point for Delos. A UNESCO World Heritage Site, the uninhabited island is said to be the birthplace of the twin deities Apollo (god of the sun) and Artemis (goddess of the moon). So, it's little wonder so many flock here to worship the sun by day, and dance beneath the moon at night.
Kusadasi (Ephesus), Turkey
CRUISE TO EPHESUS, AN AGE-OLD CIVILIZATION
Sure, we could chat about the resort town of Kusadasi and its beaches and restaurants, or nearby places like Dilek Peninsula National Park, but let's talk Turkey: The star attraction in this neck of the woods is Ephesus. Once the second largest city in the Roman Empire, eclipsed only by Rome, here are just a few of the incredible sights just waiting to be gobbled up! (Sorry, we couldn't resist.)There's the Library of Celsus, still magnificent almost 2,000 years later, and the 24,000-capacity Great Theatre, where St. Paul used to preach. Stretching from this jaw-dropping amphitheatre to the harbor is the marble-made Arcadian Street. Stroll past the marketplaces, colonnades, and fields of wild fennel, and into bath complexes that once offered piped-in hot water and a sauna. Surrounding Ephesus, the sites are equally spellbinding. Explore the ruins of the Temple of Artemis, one of the Seven Wonders of the Ancient World; the Basilica of St. John, which stands over the believed burial site of John the Apostle; and the House of Virgin Mary, where Mary is supposed to have spent her last days. (And see what it feels like to be truly struck with awe.)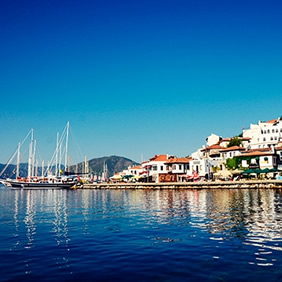 Marmaris, Turkey
TURKISH RIVIERA: YES, THERE IS SUCH A THING
Marmaris, Turkey, is a beautiful port on the Turkish Mediterranean that is said to be the location of the courtship between Antony and Cleopatra. For those cruise passengers wanting to pay homage to Cleopatra, enjoy a shore excursions tour to Sedir Island.
Marmaris is a pedestrian friendly city. Be sure and visit Marmaris Castle. Getting there is half the battle, but the steep climb is well worth the effort. See the Turkish flag flying high from the top of the castle, with a 270-degree breathtaking view from the top.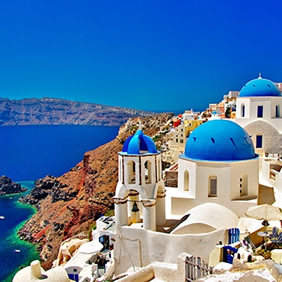 Santorini, Greece
CRUISE TO THE GEM OF THE AEGEAN
It's been said the sunset from Oia on the island of Santorini is the most beautiful in the world. But you don't have to wait until dusk to see your share of postcard-worthy views. Santorini is stunning any time of day.The capital, Fira, clings to the rim of the caldera 900 feet above the sea. Take the cable car—or if you're looking for a more authentic experience, giddy up on a donkey to climb the 588 zigzagging steps to the top. The white cobblestone streets bustle with shops, tavernas, and cafés perfect for sampling the tomatoes and white eggplant for which Santorini is renowned.If you're feeling ambitious, hike to nearby Oia, a quintessential Greek village. Plan your day accordingly to "schedule" yourself on a patio enjoying a glass of Vinsanto (a sweet, strong dessert wine) as the sun sinks into the sea, and then make up your own mind about the village's famed sunset.Drive by black, white, and red volcanic beaches and head south to the 3,500-year-old Minoan town Akrotiri. Often called Greece's answer to Pompeii, the well-preserved ruins provide a glimpse into Santorini's storied (and explosive) past.
House Rules
Desire Cruises is committed to providing safe voyages, so that all guests may fully enjoy their "Desire Experience". We ask you to respect the following guidelines throughout your stay:
• For the comfort of all guests, we ask that you use appropriate attire in all restaurants and other public areas that are not clearly marked as clothing optional.
• Keeping the identity of our guests' private is extremely important to us, for this reason we ask that you refrain from taking photos or videos in any/all of our ships public areas. Feel free to enjoy doing so in the privacy of your stateroom.
• Our Playroom has been designed for sexual & erotic pleasure. We ask that you use this couples-only area to fulfill your intimate desires.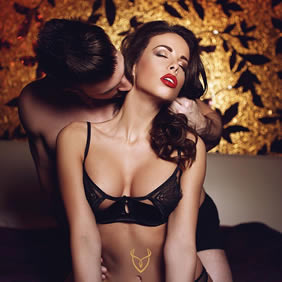 • Please treat all guests with utmost respect and remember the Golden Rule: 'NO' means 'NO'.
• Balance is important, some like to rest while others party, after midnight your fellow guests would appreciate it if noise levels are kept to a minimum in our ships corridors.
• We have created an open-minded ambiance aboard our Desire Cruise, however drug use will not be tolerated.
• Neither Desire Cruises nor Azamara Club Cruises will be held responsible for items left outside your safety deposit box. Please be sure to place valuable items in the safe.
• Desire Cruises takes great pride in providing you with a safe, couples-only environment in which to enjoy your vacation. However, it is a firm company policy that all staff members are strictly forbidden from interacting intimately or drinking with guests, doing so will result in their immediate dismissal.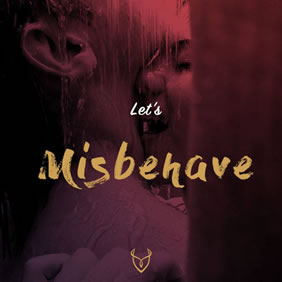 FAQ's
What is the "Desire Concept"?
Our Desire Collection is uninhibited and sophisticated. We offer a clothing-optional concept for couples only (21+), who are looking to experience sensuality and freedom throughout their vacation, while enjoying cutting edge entertainment, provocative theme nights, exclusive workshops and more...
What clothing-optional areas will be offered onboard?
We are pleased to offer the Pool Area and Playroom as clothing-optional areas for your comfort and pleasure. Just a friendly reminder: As we approach the different ports-of-call the staff will give orders for all guests to be clothed due to local laws and authorities.
Is there a Playroom etiquette?
The Desire Collection is firmly committed to maintaining our unique, couples-only atmosphere, for this reason only couples will be allowed in the Playroom. (No exceptions)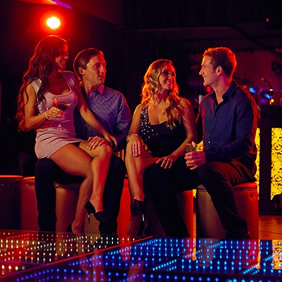 Is sex permitted in onboard public areas?
The only onboard public area where sex is permitted is the Playroom, sex will not be permitted in any other public area.
Is photography allowed onboard?
Due to the nature of this cruise and the fact that our guest's privacy is of utmost importance to us there is no photography allowed in public areas including but not limited to: cameras, cellphones, video cameras, tablets, etc.
What is the minimum age requirement for Desire Cruises?
Although the average age range of our guests is of 35-50 years of age, the minimum age to board with us is 21.
What type of client profile will we find aboard Desire Cruises?
Straight & bisexual couples that are looking to enjoy a sensual experience with their partners.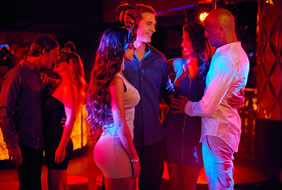 Guests: 690 • Gross Tonnage: 30,277 • Length: 592' • Beam: 84' • Draft: 19.85' • Guest Decks: 8 • Crew: 408 • Registry: Malta

Desire Greek Islands Cruise 2020 Rates

CW - Club World Owner's Suite
Decks 6, 7, 8. Completely refurbished with elegant contemporary décor in 2016, Spacious living room with a separate master bedroom, Master bedroom with one king size bed and a 40" flat-screen television, 55" flat-screen television in living room, Marble master bath with tub and shower, Dressing room with vanity and ample closet space, Floor-to-ceiling sliding glass doors in living room and master bedroom, Spacious 233 sq.ft. (21.7 sq.m.) veranda, Refrigerator with mini-bar, Thermostat-controlled air conditioner, Direct-dial telephone with voice mail, Writing desk, In-room safe, Hand-held hair dryer Suite: 560 sq. ft. (52 sq. m.) Veranda: 233 sq. ft. (21.7 sq. m.)
$ 16,046

CO - Club Ocean Suite
Decks 6, 7. Completely refurbished with elegant contemporary décor in 2016, Spacious living room with a separate master bedroom, Master bedroom with one king size bed and a 40" flat-screen television, 55" flat-screen television in living room, Marble master bath with tub and shower, Dressing room with vanity and ample closet space, Floor-to-ceiling sliding glass doors in living room and master bedroom, Spacious 233 sq.ft. (21.7 sq.m.) veranda, Refrigerator with mini-bar, Thermostat-controlled air conditioner, Direct-dial telephone with voice mail, Writing desk, In-room safe, Hand-held hair dryer. Stateroom: Suite: 440 - 501 sq. ft. (40.9 – 46.5 sq. m.) Veranda: 233 sq. ft. (21.7 sq. m.)
$ 14,786

SP - Club Spa Suite
Deck 9. Newly built suites in 2016 with an elegant organic decor , Two lower beds convertible to one Queen size bed, Spacious glass-enclosed bathtub, Separate rain shower, Comfortable sitting area, 55" flat-screen television in sitting area, In-room spa music Floor-to-ceiling sliding glass doors, Veranda, Refrigerator with mini-bar, Thermostat-controlled air conditioning, Direct-dial telephone and voicemail, Writing desk, In-room safe , Hand-held hair dryer. Stateroom: 357 sq. ft. (33.17 sq. m). Veranda: 53 sq. ft. (4.92 sq. m.)
$ 9,116

N - Club Continent Suite
Deck 8. Completely refurbished with elegant contemporary décor in 2016, Two lower beds convertible to one Queen size bed, Spacious and comfortable sitting area, 55" flat-screen television in sitting area, Roomy bathroom with shower. Some also feature a tub, Floor-to-ceiling sliding glass doors, Veranda, Refrigerator with mini-bar, Thermostat-controlled air conditioner, Direct-dial telephone with voice mail, Writing desk, In-room safe, Hand-held hair dryer. Suite: 266 sq. ft. (24.7 sq. m.) Veranda: 60 sq. ft. (5.6 sq. m.)
$ 6,597

VX - Club Deluxe Veranda Stateroom
Decks 6, 7, 8. Completely refurbished with fresh contemporary décor in 2016, Two lower beds convertible to one Queen size bed, Comfortable sitting area with 40" flat-screen TV, Veranda, Refrigerator with mini-bar, Thermostat-controlled air conditioner, Direct-dial telephone with voice mail, Writing desk, In-room safe, Hand-held hairdryer Stateroom: 175 sq. ft. (16.3 sq. m.) Veranda: 40 sq. ft. (3.7 sq. m.)
$ 4,879

V - Club Veranda Stateroom
Decks 6, 7, 8. Completely refurbished with fresh contemporary décor in 2016, Two lower beds convertible to one Queen size bed, Comfortable sitting area with 40" flat-screen TV, Veranda, Refrigerator with mini-bar, Thermostat-controlled air conditioner, Direct-dial telephone with voice mail, Writing desk, In-room safe, Hand-held hairdryer. Stateroom: 175 sq. ft. (16.3 sq. m.) Veranda: 40 sq. ft. (3.7 sq. m.)
$ 4,765

OV - Club Oceanview Stateroom
Decks 4, 6, 7. Completely refurbished with fresh contemporary décor in 2016, Two lower beds convertible to one Queen size bed, Some staterooms feature sofa bed, 40" flat-screen TV, Refrigerator with mini-bar, Thermostat-controlled air conditioner, Direct-dial telephone with voice mail, Writing desk, In-room safe, Hand-held hairdryer. 170 sq. ft. (15.8 sq. m.) with large round window, or picture window.
$ 4,307

I - Club Interior Stateroom
Decks 4, 6, 7, 8. Completely refurbished with fresh contemporary décor in 2016, Two lower beds convertible to one Queen size bed, 40" flat-screen television, Refrigerator with mini-bar, Thermostat-controlled air conditioner, Direct-dial telephone with voice mail, Writing desk, In-room safe, Hand-held hairdryer. Stateroom: 158 sq. ft. (14.7 sq. m.)
$ 3,448

All prices are per person, based on double occupancy, and include all meals, accommodations and entertainment!

Additional Fees
Port taxes and gratuities are additional:
$350 per person for port charges, taxes & gratuities
$400 per person in Suites

Prices are cruise only and DO NOT INCLUDE return airfare! Please ask for airfare add-ons back to your home city.

The Initial deposit to guarantee a reservation is: Staterooms $1,000 USD pp and Suites $3,000 USD pp.

Balance Payment Calendar:
June 3rd, 2019 - 35%
December 2nd, 2019 - 35%
May 4th, 2020 - 30%

Fares are subject to availability and may change without prior notice.

Please ask for further details.

Cancellation Fee:
Cancellation up to June 3, 2019 - Penalty of $500 USD p/p (Staterooms) and $600 USD p/p (Suites)
Cancellation after June 4, 2019 - Penalty of $750 USD p/p (Staterooms) and $1000 USD p/p (Suites)
Cancellation after December 3, 2019 - Penalty of $1000 USD p/p (Staterooms) and $1500 USD p/p (Suites)
Cancellation after May 5, 2020 - No refund will apply.

Special Airfares








Pre-Cruise Hotels







Post-Cruise Hotel