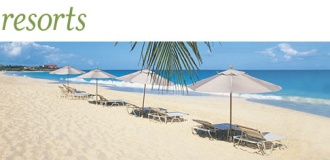 Olivia All Lesbian Resorts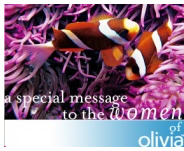 For those of you who prefer to keep your feet on the ground, Olivia engages entire resorts for your pleasure. It's a sterling opportunity to make new friends, see the sights and participate in a wide range of sports and activities. The best part is you control the pace of your resort vacation. Take a daylong tour, a sunset cruise or bask in the sun poolside. Go kayaking, snorkeling or deep sea fishing. Stroll along the beach, play a round of golf or pamper yourself with a massage. Our nightly entertainment brings it all together with the best our community has to offer. Try out for our talent show, test your relationship acumen in our "Newlywed/Oldywed Game" or stake out a beach chair for a nap in the sun. It's your dream vacation, designed just for you.
Turks & Caicos All-Lesbian Caribbean Resort 2020
November 14 - 21, 2020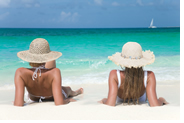 Join 575 of your closest Olivia lesbian friends at the all-inclusive, newly refurbished, oceanfront Club Med Turkoise. Nestled in beautiful Grace Bay Beach on Providenciales, one of the eight islands of the Turks and Caicos archipelago where white sand meets the most incredible turquoise waters, this resort offers a wide range of activities: beach volleyball, snorkeling, sailing, scuba diving...and the flying trapeze, among others!
Just want to unplug and relax? Take some time for yourself on the resort's beach - named best beach in the world by the 2018 TripAdvisor's Travelers' Choice awards - or hang out with your Olivia friends around the gorgeous infinity pool or on the dance floor. At the end of a delicious day spent soaking up music and great entertainment, slip away to your home away from home, a comfortable Caribbean-inspired retreat
An award-winning Caribbean playground with gorgeous beaches and thrilling water sports. Come discover a newly redesigned Club Med Turkoise, an adults-only, all-inclusive paradise. Here, both couples and friends can learn what it truly means to disconnect. At Turkoise, adults have the luxury to do it all or nothing at all, making this the perfect vacation destination for action-packed adventure and romantic getaways alike! Located in Grace Bay of Providenciales, Club Med Turkoise offers a totally revamped resort center, including brand new pool, main bar, redesigned reception area, and brand new Deluxe rooms as well.