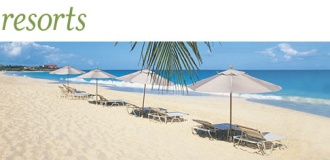 Olivia All Lesbian Resorts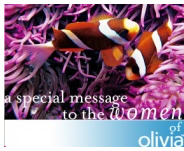 For those of you who prefer to keep your feet on the ground, Olivia engages entire resorts for your pleasure. It's a sterling opportunity to make new friends, see the sights and participate in a wide range of sports and activities. The best part is you control the pace of your resort vacation. Take a daylong tour, a sunset cruise or bask in the sun poolside. Go kayaking, snorkeling or deep sea fishing. Stroll along the beach, play a round of golf or pamper yourself with a massage. Our nightly entertainment brings it all together with the best our community has to offer. Try out for our talent show, test your relationship acumen in our "Newlywed/Oldywed Game" or stake out a beach chair for a nap in the sun. It's your dream vacation, designed just for you.
The L Word: Generation Q Caribbean Punta Cana Resort
April 30 - May 7, 2022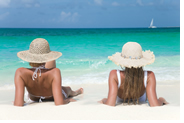 You're invited to The L Word®: Generation Q Caribbean Resort Vacation by Olivia at the oceanfront all-inclusive Club Med Punta Cana Resort. Start with The L Word®: Generation Q's tales of love, heartbreak, sex, setbacks, and success. Add equal parts sun, fun, turquoise water, sultry tropical nights—and 1,200 other LGBTQ+ women!
What do you get? A not-to-be-missed amazing vacation experience complete with cast members* from the new show, themed pool parties and nightly dance parties, screenings, panels, meet and greet events with photo and autograph opportunities, nightly comedy and music shows and more.
Located on the breathtaking island of Hispaniola, The L Word®: Generation Q's Caribbean Resort at Club Med's all-inclusive Punta Cana Resort has a view as commanding as Bette—a stunning panoramic stretch of beach, where you can sail, snorkel, paddleboard, and windsurf in the gorgeous turquoise water.
Enjoy the amazing Olympic-sized lagoon pool and fabulous social spaces that you can work like crowd-favorite Alice. Or stay in Tiara, a 5-trident all suite luxury area where you can feel like a real VIP, just like one of Shane's high-flying clients.
Speaking of high-flying, experience CREACTIVE by Cirque du Soleil, a creative playground inspired by the world-renowned acrobatic shows.
And, of course, your vacation will be filled with rockin' The L Word®-worthy entertainment.