Croatia & Dalmatian Coast Adriatic Luxury All-Gay Cruise 2022
8 days from/to Dubrovnik, Croatia
September 03 – 10, 2022
Ambassador Travel M/S Oscar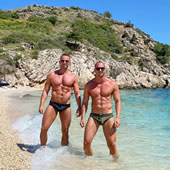 The Adriatic Coast has enchanted visitors for centuries. We're venturing OUTbound on a breath-taking all-gay journey throughout the beautiful landscapes of the Dalmatian Coast. Join us as we dive into warm summer waves and enjoy the alluring beaches of the Croatian coastline. Along the way, we'll explore the medieval stronghold of Dubrovnik and visit the appealing islands of Hvar and Korcula, where dramatic limestone cliffs rise from the deep blue waters below. Join us during Labor Day week 2022 on the Adriatic Sea, offering clear blue waters, medieval architecture, stunning sunsets and charming shoreline vineyards. Head OUTbound with us to experience the tranquil and authentic flavors of Croatia and all the riches of this fabled region.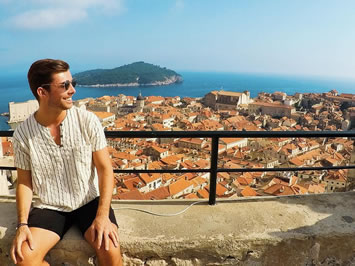 Bucket List Moments
• Visit the real life streets of King's Landing from Game Of Thrones
• Swim in the Odysseus Cave from Greek Mythology
• Take a buggy safari across the island of Korcula
• Touch the stone sphinx of Pharaoh Tuthmosis III
• Splash in the sapphire waters of Mljet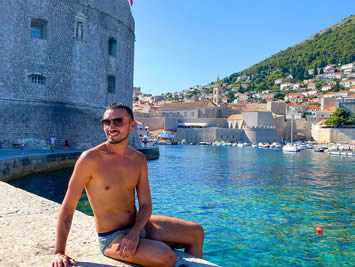 Enjoy a breath-taking journey throughout the beautiful landscapes of Croatia and Dalmatian Coast, in which you will discover beautiful cities as well as places where nature is queen. Dive into the striking beauty of the Dalmatian coast, stroll through Dubrovnik "the pearl of the Adriatic", Split, Hvar, Korcula or Makarska, as well as the national park of Mljet.
All Included! All Inclusive!
• All Meals & Alcoholic Drinks Included
• All Shore Excursions Included
• All Tips & Gratuities Included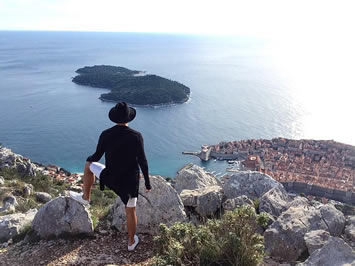 Croatia, Dalmatia & The Adriatic Coast
On board the MS Oscar, a trip through Croatia and Dalmatian Coast will take you to idyllic sites such as the island of Mljet and Hvar. You will visit sumptuous cities such as Dubrovnik, Korcula or Split, which covers almost 70% of the historical and cultural monuments of Croatia. More than all-gay cruise, it is a real encounter with Nature and History that we promise you.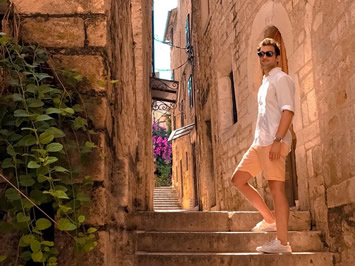 Beauty of landscapes and unique stopovers, live a breathtaking journey in Croatia and Dalmatian Coast, throughout which you will discover charming cities and places where nature is queen. Dive into the heart of the Dalmatian coast, which will offer you a spectacle of striking beauty. Stroll in the heart of Dubrovnik, "pearl of the Adriatic", Split, Hvar, Korcula or Makarska, real jewels, without forgetting the national park of Mljet, true natural haven.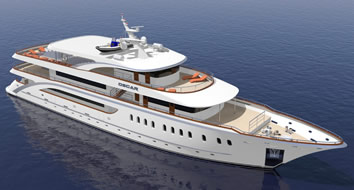 Your Ship - Brand New MS Oscar
Boasting state of the art equipment and amenities, the MS Oscar features highlights such as a salon style restaurant on the upper deck with a stylish lounge and bar, a sun deck perfect for relaxing with sun beds, an Elegance Rooftop Jacuzzi, and a large swimming platform for easy access into crystal blue waters.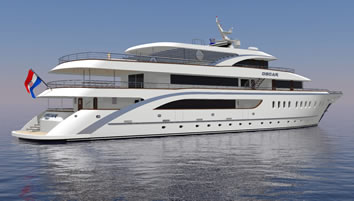 The MS Oscar will begin sailing in 2022 to will satisfy your refined expectations for a comfortable cruise along the Croatian Coast. Built with latest state-of-the-art equipment and amenities, our new super yacht with spoil our OUTbounders with a luxurious, relaxing cruise for everyone onboard.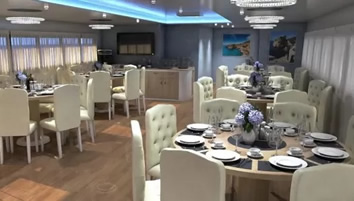 Elegance cruise ship M/S Oscar is being built in Split shipyard for summer 2022 according to newest European standards.
With its perfect size, maneuvering abilities and its elegant 19 cabins, our newly built, yacht- like ship will satisfy your refined expectations for a comfortable cruise along the Adriatic Coast.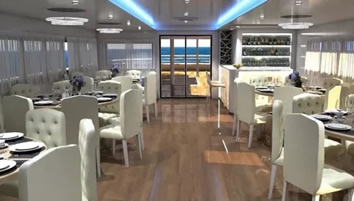 This new motor ship has the length of 49 meters and 9 meters in width, with two powerful engines and three generators for air conditioning system and 220 Volts electrical grid. The vessel has a cruising speed of 9 knots and is equipped with bow thruster and all electronic equipment.
M/S Oscar has 19 very spacious cabins with private facilities and air conditioning providing elegance cruise for up to maximum 40 persons. The experienced crew will make your cruise unforgettable.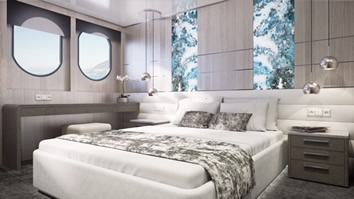 Passenger cabins are situated on three decks while crew members are accommodated in separate living quarters, reserved for them. All guest cabins are very comfortable, fully air-conditioned, with an independent ventilation system for fresh air all the time, conveniently designed as modern private ensuites, toilet and shower in the cabin.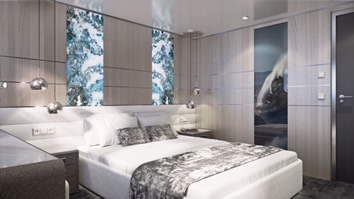 All cabins are equipped with beds in size 200×80 cm or 200×160 cm, with independent air conditioning control board, satellite LCD TV in cabins, designed wallboards, working table and chair, mirror, night lamps, safe deposit box, radio, hairdryer, 220 V electric supply, lifejacket, wardrobe and luggage space under bed, as well as the latest safety and fire alarm and sound system for notification of a cruise manager or group leader.
Standard cabins have two portholes and dual ventilation system while main deck cabins have cabin window and porthole in bathroom. Cabins are soundproof and have fireproof door.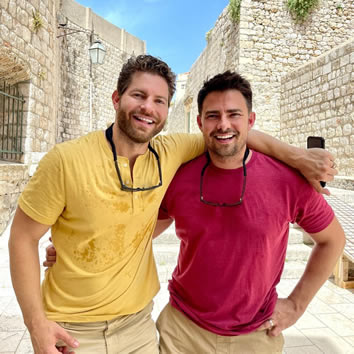 Croatia & Montenegro
Adriatic All-Gay Cruise 2022 Itinerary


Date

Port

Arrive

Depart

03 Sep
Dubrovnik, Croatia
5 PM
Overnight
04 Sep
Slano, Croatia
10 AM
1 PM
04 Sep
Korcula, Croatia
3 PM
Overnight
05 Sep
Makarska, Croatia
11 AM
Overnight

06 Sep

Brac, Croatia
10 AM
1 PM
06 Sep
Split, Croatia
4 PM
Overnight

07 Sep

Hvar, Croatia
1 PM
Overnight
08 Sep
Mljet, Croatia
9 AM
12 PM

09 Sep

Dubrovnik, Croatia
10 AM
Overnight
10 Sep
Dubrovnik, Croatia
9 AM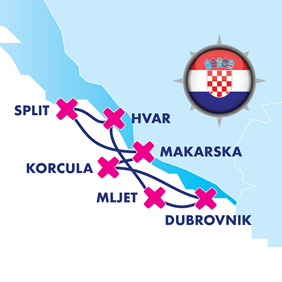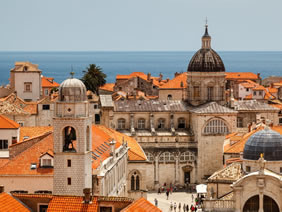 Day 1 - Dubrovnik, Croatia
Welcome to the "Pearl of the Adriatic", Dubrovnik. Where city meets coastline, you will arrive in this beautiful 12th century walled city in Croatia. From the moment you step beyond the stone walls that protect Dubrovnik, you'll understand what makes it so special. This UNESCO World Heritage Site is adorned with charming squares and centuries-old red-roofed buildings. Walk the walls for a spectacular view of the city, and maybe even dare to recreate your own 'walk of shame' as seen on HBO's "Game of Thrones"!
After checking into your stateroom, it's time to head OUTbound and explore this living fairy tale town on your own. Within the ramparts, Old Town is a fun jumble of steep alleys, al fresco cafés, and vast pedestrian squares. Narrow cobbled alleys line the main pedestrian street and the walls that surround the city form an ideal walking tour. Listen to live bands, sip drinks in a local bar, or dine in one of the many restaurants lining the harbor. Just be sure to get back to our ship this evening where you'll meet your hosts, fellow OUTbounders, and raise a glass at our welcome party.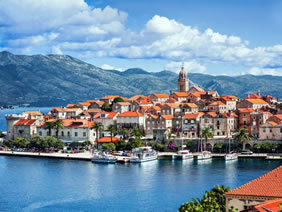 Day 2 - Korcula, Croatia
We'll visit Korcula and its historic Old Town, overlooking the breathtaking Dalmatian archipelago. See and experience its art, history, culture, traditional crafts, and sword dances. No OUTbound visit to Korcula would be complete without learning about its most famous inhabitant, Marco Polo. Korcula has a lot to offer its visitors. The island is rich in vineyards, olive groves and small villages. Korcula is also home to a glorious old town and dense pine forests that led the original Greek settlers to name the island Korkyra Melaina (Black Corfu).
Today we'll enjoy breakfast on board as we sail for the Elaphiti Islands with time for swimming in the warm Adriatic. We'll arrive in Slano, the gastronomic center of the county. Once there we will visit an oyster farm to enjoy a tasting of oysters and mussels paired with local wines. We then travel to Korcula, birthplace of famed explorer Marco Polo. After lunch and a swim we'll take a guided tour to discover the town's medieval core and winding streets. The evening is then free for you to explore on your own.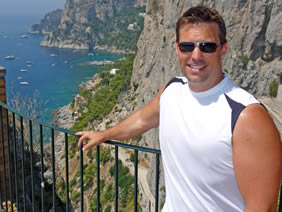 Day 3 - Makarska, Croatia
Today we cruise to the famous tourist destination of Makarska. Enjoy free time here to walk along the city streets with its abundance of churches and other cultural sites, swim in one of the beaches or join us for a thrilling river rafting excursion on the Cetina River and go zip lining over the canyon.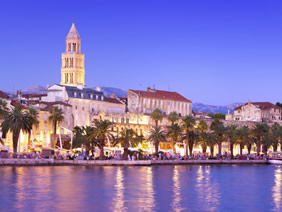 Day 4 - Split, Croatia
Lined with palm trees, this Adriatic seaside town is also a cultural mecca. Split's Old City is so otherworldly that it's been dedicated a UNESCO World Heritage Site. You'll encounter the most imposing Roman ruins left on Earth, including the Diocletian's Palace, which was built for the Roman Emperor. The Cathedral of St. Domnius stands as one of the most pristine and preserved examples of ancient Roman architecture in the world. And for a breathtaking, all-encompassing view of Split you won't soon forget, head to Marajan Hill just outside the city.
Come with us for a tour of Split, a young city where life is bursting around the Diocletian's Palace. We'll tour Roman Emperor Diocletian's Palace, built for the Emperor in 295 AD. Next, we'll pass through Peristil Square, originally used for celebrations to honor Diocletian as the living son of Jupiter. Across from the steps of the square is Luxor Café & Restaurant, one of the oldest bars in the city and named for the Egyptian city of Luxor. Several stone sphinxes constructed during the reign of Pharaoh Tuthmosis III still sit within the Square. Finally, we'll visit Diocletian's Mausoleum, also known as the Cathedral of St. Domnius.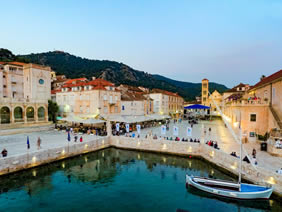 Day 5 - Hvar, Croatia
Condé Nast travel magazine called Hvar "one of the best 10 islands in the world". The "Lavender Island" is Croatia's most luxurious island, the sunniest place in the country, and its most popular tourist destination along with Dubrovnik. Your day here can include exploring a castle, visiting the oldest theatre in Europe, tasting spectacular local delicacies, or stopping at an ancient olive grove to learn about what Homer called "liquid gold". Highlights of the port town include its 13th-century walls, a hilltop fortress and a main square anchored by the Renaissance-era Hvar Cathedral.
This morning we cruise back to the island of Brac to Bol, famous for the ever changing Zlatni Rat Beach (Golden Horn). Next we'll set sail for the sunny island of Hvar, where we will join a guided sightseeing tour of the historical town with its labyrinth of streets and famous Renaissance church. In the evening you'll have time on your own to enjoy the lively restaurants, bars and cafes that line the port.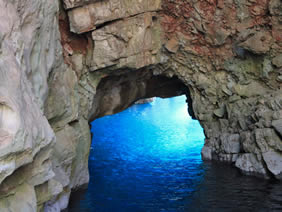 Day 6 - Mljet, Croatia
We'll visit Mljet, home of the mythical Odysseus Cave and Croatia's greenest island with its Mediterranean vegetation, clear ocean waters, gentle sandy shoreline and a wealth of underwater sea life. Mljet is well known for its white and red wines, olives and goat cheese. It is indeed an unspoiled island covered by a dense Mediterranean forest. According to legend, after being shipwrecked on Mljet, Odysseus found refuge in this cave where he met the nymph Calypso and remained under her captivity for seven years. This hidden spot provides one of the most striking swimming caves in the world.
Join us for a tour of Mljet, one of the most beautiful islands in the Adriatic. Here we'll dive into the Odysseus Cave and experience its calm, neon-blue waters filled with iridescent fish and a spectrum of electric colors that illuminate the interior rock walls. According to legend, after being shipwrecked on Mljet, Odysseus found refuge in this cave where he met the nymph Calypso and remained under her captivity for seven years. This hidden spot provides one of the most striking swimming caves in the world.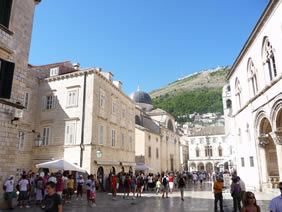 Day 7 - Dubrovnik, Croatia
Today we enjoy the beautiful, natural sights of the Adriatic as we return to the walled city of Dubrovnik. This afternoon we'll embark on a guided sightseeing tour to discover more of the "Pearl of the Adriatic". Spend the rest of the day at leisure, perhaps take the cable car up Srd Mountain for scenic views of the town and the Elaphite Islands. In the evening enjoy a traditional and authentic Croatian song an dance performance by the Linkdo Folklore Ensemble.
Today we'll host a guided tour of this magnificent city. We'll visit the historic Pile Gate, the main entrance to the Old Town built in the 15th century. Walking further along the Stradun, we will see Sponza Palace, which survived the great 1667 earthquake and is a rare example of the Renaissance style architecture in Dubrovnik. Further along, we'll see the 15th century Onofrio's Fountain and stop inside the Dominican Monastery. The rest of the afternoon and evening are yours to explore even more of this incredible city on your own.