Sydney Australia Gay Pride Cruise 2023
4 nights from/to Sydney, Australia
September 14 – 18, 2023
P&O Australia Cruises Pacific Adventure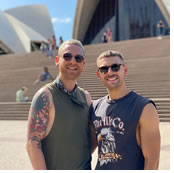 Your own Hibiscus Island gay cruise adventure! Join the LGBT+ Pride Cruise from Sydney in 2023, presented by P&O Cruises Australia. Departing Sydney on Thursday 14th September 2023 onboard the newly refurbished Pacific Adventure. It's five amazing days and four fun-filled nights, with the gayest party afloat in the South Pacific. All members of our LGBT+ community are invited to come on board, relax and feel the experience of being surrounded by 'people like us'. For the first time, The Pride Cruise is taking us to an exclusive Island getaway - cue the daquari's and ABBA tribute show! Marial is on board, are you?
A celebratory cruise for members of the LGBTQIA+ community and their allies/supporters, to honour pride in self, the diversity of the community and the endless variety of talented artists, entertainers and educators in it. Our Sydney Pride Cruise 2023 will be a safe space for members of the community, something curated just for them.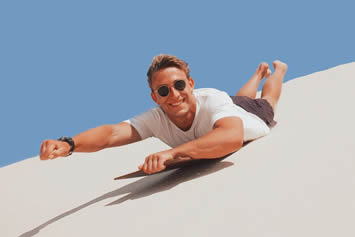 Sand dunes, shipwrecks and sparkly beaches.
Standing proud as one of the world's largest sand islands, Moreton Island is one of mother nature's greatest achievements and remains today much the same as thousands of years ago.
Enjoy the once-in-a-lifetime experience of getting in the water and hand feeding wild dolphins! It's an incredible experience you're sure to remember long after your cruise is over.
Take a bird's eye view of the full 186 square kilometres of Moreton Island on a 6 minute Heli-adventure. It's one of the most exciting ways to experience this unforgettable place.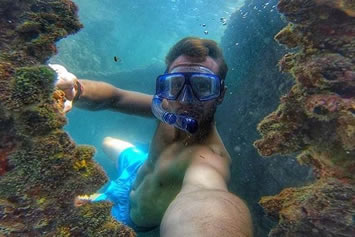 Explore one of Australia's best snorkelling locations. Set amongst 15 dramatic ship wrecks you'll encounter a huge range of tropical reef fish, brightly coloured coral and inquisitive marine life.
Discover the incredible nature, history and amazing scenery of Moreton Island including Honeymoon Bay, Champagne Pools, the 37km long Ocean Beach and Cape Moreton Light.
Set out and explore Moreton Island on a glass bottom barge-style boat. Take in the amazing scenery above the water while keeping an eye out for the incredible marine life below the water.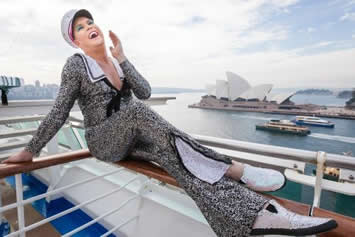 Be Entertained
The Sydney Pride Cruise on Pacific Adventure will be like your favourite LGBTQIA+ Festival, Fair Day, or Carnivale – all rolled into one and all out at sea!
Headlining the fun with plenty of feathers, sequins and flamboyance, will be international superstar, accordionist and Berlin boy-wonder Hans the German, the award-winning comedy cabaret star who won hearts & found fame on America's Got Talent.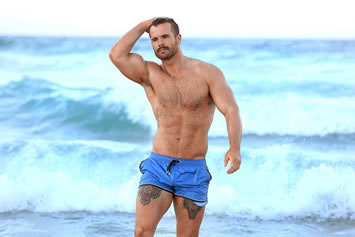 Leading diversity trailblazers will join the cruise including Queensland Rugby League ambassador Meg Ward who is 'out and proud', and Australia's Simon Dunn, the first openly gay male to represent any country in the sport of bobsled.
They will be joined by an exclusive and wide ranging array of DJs, drag kings & queens, singers, dancers, entertainers, athletes, and comedians from our wonderful LGBTQIA+ community, with many more to be announced.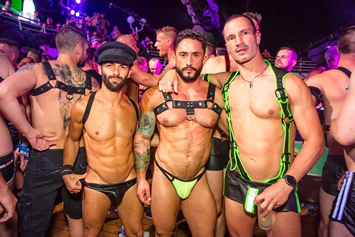 Your adventure will be filled with laughs, singing, dancing, swimming, eating, drinking, watching, playing, and enjoying all our community has to offer.
From day one, the truly unique "Queer Screen Mardi Gras Film Festival at Sea" will play on the giant outdoor screens, at the huge indoor cinema, and throughout the in-room TV system.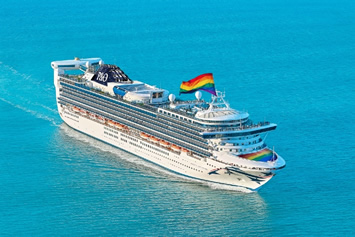 Adventure Awaits on Pacific Adventure
Pacific Adventure will arrive with a range of new restaurants, bars, and other exciting features, including the new adults-only Byron Beach Club (exclusively included with most suites and selected mini suites), an intimate and relaxing space featuring a private bar, pool, and spas.
There is also a dedicated family pool area with an all-weather retractable roof and loads of adult and family-oriented activities.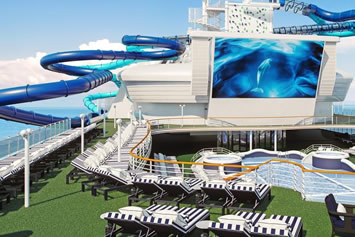 Foodies rejoice: there are four different options included in your fare, to tempt all manner of taste buds:
• The Pantry food court with 26 different food options, served to you on request, up to 5 times a day
• The Waterfront Restaurant your main dining room featuring an extensive and varied menu
• Dragon Lady the home of yum cha and a full menu of Asian delights.
• Angelos surrounding you with elegance and taste delivered with a decidedly upmarket Italian feel.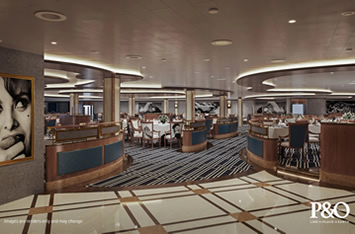 Not enough choice yet? The additional speciality options will overwhelm:
We're raising celebrity chef dining to a whole new level with Luke's Bar & Grill by Luke Mangan and 400 Gradi Pizza by award-winning Melbourne chef, Johnny di Francesco.
If you're up for a day/night poolside, order takeaway pizza from Gradi Pronto or try Luke's Burger Bar by Luke Mangan.
From land to the sea, Shell & Bones is perfect for seafood lovers, meat lovers, and vegetarians alike.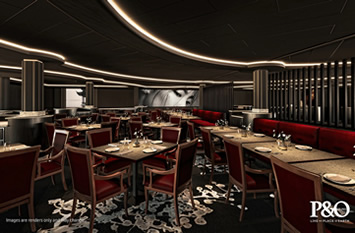 Head to the Lobby, located on deck 5. It is the perfect place to sit and watch the world go by.
Choose from The Deli for our famous barista coffee, Charlie's or Ivy & Brie for your favourite drink and a cheese platter.
If you're in the mood for something more lively, head to Altitude, our nightclub on Deck 18.
Grab a drink and relax at The Oasis, enjoy a cocktail at Ocean Bar or head to the Blue Room for some live entertainment with a huge roster of LGBTQIA+ artists over the 4 days!