Royal Clipper
Ship Facts
Occupancy: 227
Crew: 106
Tonnage: 4,425
Length: 134 m
Beam: 16 m
Draft: 5.6 m
Decks: 4
Masts: 5
Mast height: 54 m
Sails: 42
Registry: Malta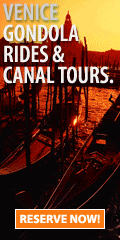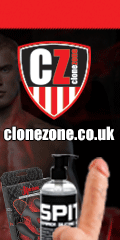 Venice & Croatia Dalmatian Coast All-Gay Cruise 2024
7 nights cruise from/to Venice, Italy
August 17 – 24, 2024
Star Clippers Royal Clipper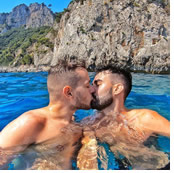 An award-winning experience awaits us on the Royal Clipper, the world's tallest sailing ship. Together, we will luxuriate in this summer journey from the canals of Venice to Hvar, ranked as one of the most beautiful islands in the world. Tall billowing sails – brilliant blue seas – sun-drenched teak decks. You're with your close friends – old and new – sailing from magical Venice for the legendary blue Dalmatian Coast. Welcome to this private all-gay charter of the world's largest sailing ship, Royal Clipper!
We have customized this cruise to include some of the most beautiful ports of call, from the Bay of Kotor of Montenegro to the fortified medieval town of Dubrovnik, to the funky chic port of modern Hvar.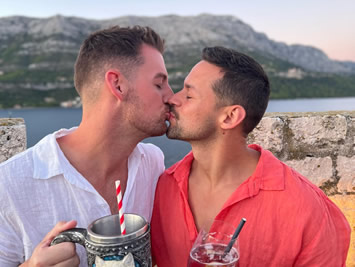 Let your mind and body escape the stresses of life as you mingle with the yachting set, sailing to the famous Krka River Waterfalls, and enjoying Croatia's beautiful beaches, tiny harbors, and hidden coves where no one else can go. Let your soul take pleasure in the decadent food and wine, fabulous entertainment, and the popular theme parties that you will share with a ship full of like-minded gay travelers.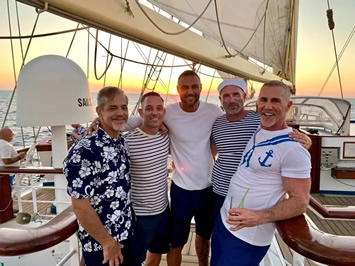 Cruise Highlights
• All Cocktails, Wine & Beer included throughout the voyage
• Special Entertainment, DJ, Theme Parties & Dancing under the Sails
• Private All-Gay Charter of the S.V. Royal Clipper
• Customized Shore excursions
• Enjoy 2 pools, a spa, and a fitness center
• Explore UNESCO sites of Croatia & Montenegro
• Climb the crow's nest and learn about sailing
• Morning and afternoon yoga and fitness classes
• Source enrichment talks and daily morning meditation
• Marina platform with complimentary kayaking, snorkeling & paddle boarding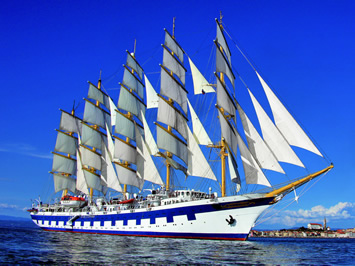 Welcome Aboard Royal Clipper
The Royal Clipper has the proud distinction of being the largest and only five-masted full-rigged sailing ship built since her predecessor was launched at the beginning of the last century.
With her complement of 42 sails, Royal Clipper is a splendid sight to behold. You might think she was an apparition from the grand age of sail, but Royal Clipper is as new as tomorrow, boasting state-of-the-art navigation systems and every comfort and luxury one could wish for.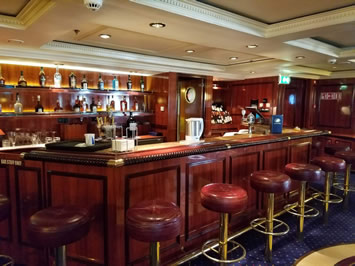 For connoisseurs of sail cruising, the 134 metres Royal Clipper offers the ultimate sea-going experience, balancing the grandeur, adventure and tradition of sailing with the superb service, amenities and accommodations of the finest modern yacht. Royal Clipper carries just 227 guests in luxurious style. A full 1760 square metres of open deck and three swimming pools create a wonderfully spacious and expansive outdoor environment.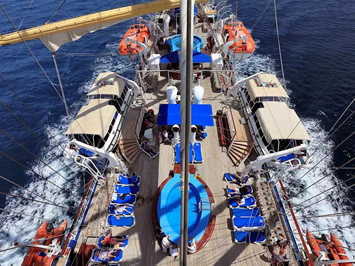 Find your secret hideaway on one of the hidden balconies on eiter side of the bow. Or climb the mast (with safty harness provided) to one of the passenger look out 'crow's-nests', where you'll have the grandest view of all! Royal Clipper's interior spaces are just as dazzling.
They include a three-deck atrium that funnels sunlight into the elegantly appointed dining room, featuring deliciously prepared cuisine and a no-tie dress code. A convenient marina platform lowers from the stern for watersports. And the ultimate unique Royal Clipper experience, the one-of-a-kind Captain Nemo Lounge, is the site of our spa and health club with underwater glass portholes.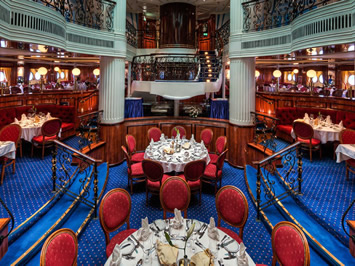 All Star Clippers' ships feature open-seating dining in an elegantly appointed dining room, our convivial indoor-outdoor Tropical Bar and Piano Bar, and an Edwardian style library where a Belle Époque fireplace glows with a warmth that reflects the friendliness and enthusiasm of Star Clippers' hospitable officers and crew.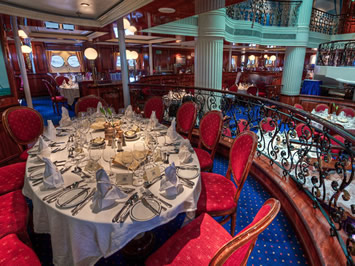 Royal Clipper inspired chefs make dining aboard a delightful culinary adventure with an international menu of foods from the corners of the Earth.
When you rise, help yourself to a continental breakfast with Parisian croissants or sweet Danish pastries. Or savour a full breakfast with fresh tropical fruit and crisp bacon, grilled sausage and omelettes cooked to order in the dining room.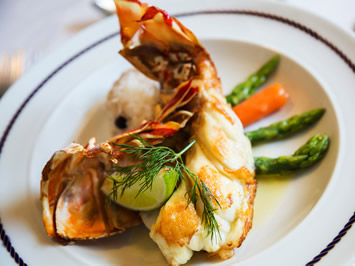 At lunch, a marvellous buffet of seafood, salads and grilled favourites awaits your pleasure. If the day includes a stop at one of the paradisical islands we frequent, you might also be treated to a succulent outdoor barbecue on shore.
When evening comes, our elegantly appointed dining room becomes the setting for the chef's finest culinary presentations, designed to please the eye and the palate, complemented by a selection of equally fine wines.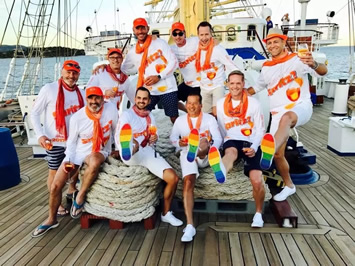 Included in this Journey
• 7 nights accommodations aboard the Royal Clipper
• All meals aboard the Royal Clipper
• Enjoy complimentary cocktails, wine, and non-alcoholic drinks throughout the cruise
• Special Theme Parties
• Yoga & Fitness classes
• Special Lectures at Sea
• Entertainment piano nights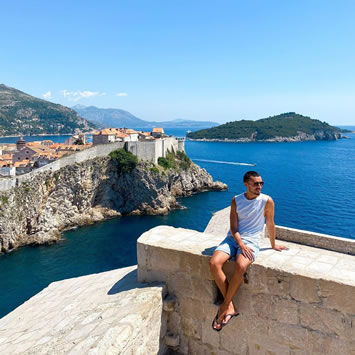 Venice & Croatia Dalmatian Coast
Royal Clipper All-Gay Cruise 2024
Itinerary


Date

Port

Arrive

Depart

17 Aug
Venice, Italy
PM
18 Aug

Fun Day at Sea!

19 Aug
Kotor, Montenegro
AM
PM
20 Aug
Dubrovnik, Croatia
AM
PM

21 Aug

Zadar, Croatia
AM
PM
22 Aug
Hvar, Croatia
AM
PM

22 Aug

Pakleni Islands, Croatia
PM
PM
23 Aug
Rovinj, Croatia
AM
PM

24 Aug

Venice, Italy
AM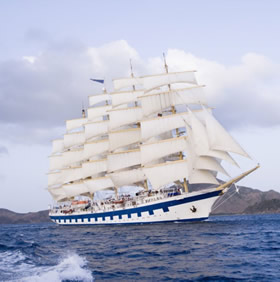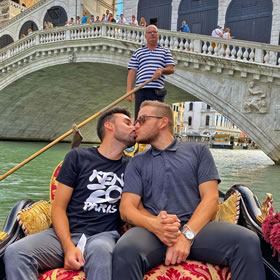 Day 1 - Venice, Italy
Venice floats like a mirage in a magical lagoon. It's a city blissfully free of cars, where everything from arched bridges to gondoliers to blown glass displays beauty and romance. This UNESCO World Heritage Site was once the center of a maritime empire, and that wealth is still evident. The Grand Canal with its gondolas. St. Mark's Cathedral, home to incredible treasures amassed during the Crusades. St. Peter's Basilica with St. Peter's Throne, said to be the hiding place of the Holy Grail. Take a deep breath at the Bridge of Sighs, gaze on the golden lions and the Renaissance glories of the Doge's Palace, and glide in a gondola down the Grand Canal. And know that love is always in the air in Venice.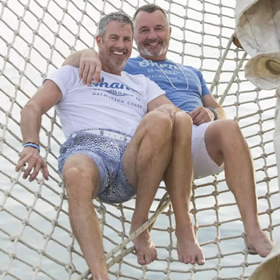 Day 2 - Fun Day at Sea!
Sea days are the perfect time to relax and enjoy everything tall ship sailing offers with your friends. Share in activities like rejuvenating yoga, a workout in the fitness center, or schedule a couples massage. Take a dip in one of two pools. On our swim stops, the Adriatic is your swimming pool, and you can dive off the ship's marina platform. Enjoy kayaking, paddle boarding, or snorkeling. Back aboard, climb the crow's nest, help trim the sails, and be part of a spectacular experience for just these 200 guests. Dancing under the sails and stars is sure to be an unforgettable experience. You'll enjoy afternoon T-dances, Theme Parties, and special entertainment in the piano lounge.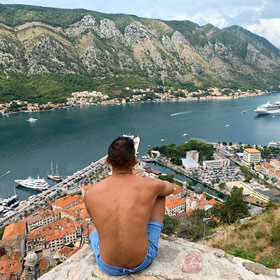 Day 3 - Kotor, Montenegro
The stunning rock-walled chasm splitting the coastal mountains of Montenegro is the longest arm of the sea in southern Europe. Just when you think you've reached your fill of blues and greens, the bright red rooftops of the medieval Old Town come into view. This UNESCO World Heritage Site was a town of the arts back then—goldsmithing, architecture, masonry, iconography—and even the setting seems to have been chosen with aesthetics in mind.
Founded by the Romans, fortified during the Byzantine era, then ruled by Venice for much of its history, Kotor has been naturally preserved by its isolation. Notice the "pillar of shame" near the central clock tower where lawbreakers were punished. For a fresh perspective, climb the fortress on the hill for a breathtaking vista.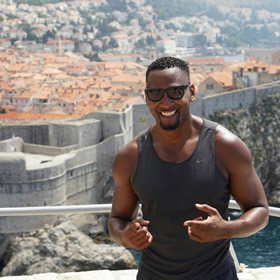 Day 4 - Dubrovnik, Croatia
Your first impression is the city walls. Massive and imposing, they cloak the town like a curtain of stone. Draw the curtain, and you're in a medieval world of towers, turrets, and terracotta rooftops. While other larger ships pass by, we anchor right beyond the famous walled city so you can admire its beauty with every glance.
The entire Old Town is a UNESCO World Heritage Site. A copper-roofed cathedral. A fountain of masked faces spouting water. The Sponza Palace, which once held the state mint, but now holds something infinitely more precious: the town's history, dating back to the 12th century. Discover a 14th-century pharmacy tucked away in the Franciscan Monastery, still operating after 700 years, with dusty medieval remedies still lining the shelves. Take a ferry with your friends to the Lokrum and enjoy an afternoon at Dubrovnik's local gay and nude-friendly beach. Or share a cable car to the top of Mount Srd for an outstanding view of the harbor, where one gorgeous yacht eclipses all others. End your day at the Buza cafe watching bold divers leap off the cliffs into the crystalline sea. After a day in Dubrovnik, you'll know why George Bernard Shaw said Dubrovnik was "paradise on earth."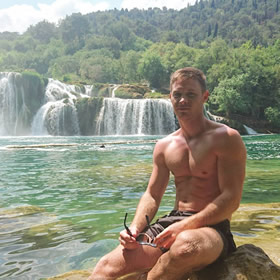 Day 5 - Zadar, Croatia
No longer the capital of Dalmatia, today Zadar presents a feast for everyone. This medieval "sea organ" is a wonder that captures the movement of the waves and transforms it into music, giving out a sound that evokes the sea, wind, and sky. The Old Town, separated from the rest of the city on a peninsula, is bustling and beautiful. The marble pedestrian streets are replete with Roman ruins, medieval churches, palaces, museums, archives, and libraries. For centuries, Zadar was an Italian-speaking city, and Italian is still spoken. It's also relatively flat and bicycle-friendly, making it a great place to explore by bike with a small or large group. Or, for more adventure, go on a private excursion to Krka National Park. It's a magical place where you can swim near the waterfalls and gorges.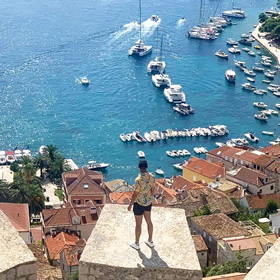 Day 6 - Hvar, Croatia
Ah, the Croatian Riviera. Palm trees meet pine. Pebble beaches are washed by pristine waters. The heavenly scent of lavender fills the air. This is where you'll find Hvar, an island that actually lives up to all the hype bestowed upon it. Hvar is on par with Cannes and Capri when it comes to glamor and nightlife, with the added plus of being ranked one of the 10 most beautiful islands in the world. Sail into the Mandrac (harbor) and feel eyes turning, even on this watery red carpet where elegant yachts are a daily occurrence. Walk the quay, one of the oldest in Europe, and explore the old town with its Venetian cathedral and bell tower. Buy a sachet of the ever-present lavender to sniff as you follow the ancient city walls to the fortress on the hill.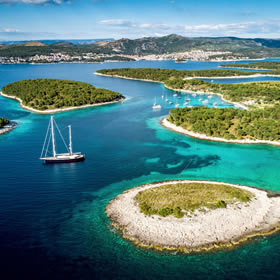 Day 6 - Pakleni Islands, Croatia
The 20 small islets that make up the Pakleni Islands are directly southwest of Hvar Town's harbor. Their name derives from the Croatian word 'paklina', which is what melted pine resin is called (the resin from the island's many pine trees was melted down to make ships watertight). Summer restaurants and beach bars are built on many of the islands, some of which have excellent beaches that are reachable only by boat. Jerolim, the closest of the islands to Hvar Town, has a famous nude beach.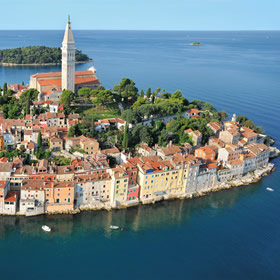 Day 7 - Rovinj, Croatia
Old Town Rovinj rises from the Adriatic, its arched profile frosted with terracotta rooftops and crowned by the white bell tower of St. Euphemia church. Rovinj was an island before the channel was filled in the 18th century, and the Old Town is nicely compact–perfect for exploring on foot. The town feels a bit Italian with its fleet of small fishing boats and Venetian-style piazzas, and for a good reason, it was part of the Venetian Republic for over 500 years. Signs appear in both Croatian and Italian, and both are official languages. Dining also reflects the town's dual heritage, with menus that feature pizzas and pasta alongside seafood and the local delicacy, wild truffles. Medieval hilltop towns, ancient Roman buildings, and villages renowned for fine wines and olive oil await nearby.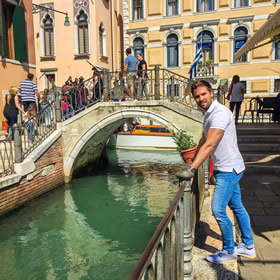 Day 8 - Venice, Italy
As we return to Venice, you won't want to miss the spectacular morning sail into its glorious sundrenched heart. We know you won't want to see an end to this week-long journey.
We invite you to extend your stay under the Tuscan sun. Florence is the cradle of the renaissance, romantic, enchanting, and utterly irresistible. A place to feast on world-class art and gourmet Tuscan cuisine. Our team will personalize an extension to exceed all of your travel dreams.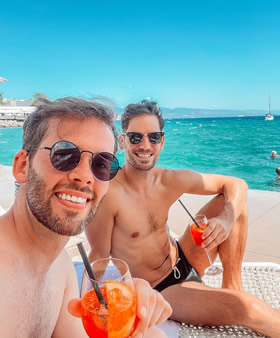 Guests: 227 • Crew: 106 • Gross Tonnage: 4,425 • Length: 134 m • Beam: 16 m • Draught: 5.6 m • Decks: 4 • Masts: 5 • Registry: Malta

Venice & Croatia Dalmatian Coast Royal Clipper All-Gay Cruise 2024 Rates

Owner's Suite
Clipper Deck
Owner's Suites (no private veranda) feature ocean views, two double beds, separate sitting area, minibar, marble bathroom with whirlpool, and room service. Each stateroom also benefits from air conditioning, hair dryers, private safe, television, DVD player, telephone and other amenities an experienced traveller has come to expect.
• Two double beds
• Separate sitting area
• Minibar
• Bathroom with whirlpool
• Room service
• Average cabin dimensions – 40m2
$ 7,699

Deluxe Suite
Main Deck
Deluxe Suites feature a private veranda, twin/double beds, sitting area, minibar, marble bathroom with whirlpool and room service. Each stateroom also benefits from air conditioning, hair dryers, private safe, television, DVD player, telephone and other amenities an experienced traveller has come to expect.
• Private verandah
• Twin/double beds
• Sitting area
• Minibar
• Bathroom with whirlpool
• Room service
• Average cabin dimensions – 26m2 including balcony
$ 6,689

Category One
Main Deck
Deluxe deck cabin on ain deck. Category 1 staterooms feature ocean views, double beds, minibar, marble bathroom with whirlpool, and cabin doors that open onto deck. Each stateroom also benefits from air conditioning, hair dryers, private safe, television, DVD player, telephone and other amenities an experienced traveller has come to expect.
• Double beds
• Minibar
• Bathroom with whirlpool
• Cabin doors open onto deck
• Average cabin dimensions – 14.5m2
$ 5,699

Category Two
Clipper Deck
Large outside cabin on Clipper deck. Category 2 staterooms feature ocean views, twin/double/triple beds, and marble bathroom with shower. Each stateroom also benefits from air conditioning, hair dryers, private safe, television, DVD player, telephone and other amenities an experienced traveller has come to expect.
• Two lower beds – double bed or triple berth
• Bathroom with shower
• Average cabin dimensions – 13m2
$ 4,599

Category Three
Clipper Deck
Category 3 staterooms feature ocean views, twin/double/triple beds, and marble bathroom with shower. Each stateroom also benefits from air conditioning, hair dryers, private safe, television, DVD player, telephone and other amenities an experienced traveller has come to expect.
• Outside cabin on Clipper deck
• Two lower beds or double bed
• Bathroom with shower
• Average cabin dimensions – 13m2
$ 4,299

Category Four
Clipper Deck
Category 4 staterooms feature ocean views, twin/double/triple beds, and marble bathroom with shower. Each stateroom also benefits from air conditioning, hair dryers, private safe, television, DVD player, telephone and other amenities an experienced traveller has come to expect.
• Two lower beds or double bed
• Bathroom with shower
• Average cabin dimensions – 13m2
$ 3,989

Category Three
Commodore Deck
Category 3 staterooms feature ocean views, twin/double/triple beds, and marble bathroom with shower. Each stateroom also benefits from air conditioning, hair dryers, private safe, television, DVD player, telephone and other amenities an experienced traveller has come to expect.
• Outside cabin on Clipper deck
• Two lower beds or double bed
• Bathroom with shower
• Average cabin dimensions – 13m2
$ 3,699


Category Four
Commodore Deck
Category 4 staterooms feature ocean views, twin/double/triple beds, and marble bathroom with shower. Each stateroom also benefits from air conditioning, hair dryers, private safe, television, DVD player, telephone and other amenities an experienced traveller has come to expect.
• Two lower beds or double bed
• Bathroom with shower
• Average cabin dimensions – 13m2
$ 3,499

Category Five
Commodore Deck
Category 5 staterooms feature ocean views, a double bed, and a marble bathroom with shower. Each stateroom also benefits from air conditioning, hair dryers, private safe, television, DVD player, telephone and other amenities an experienced traveller has come to expect.
• Double bed
• Bathroom with shower
• Average cabin dimensions – 11m2
$ 3,299

Category Six
Clipper Deck
Category 6 Inside staterooms feature double/triple beds, and marble bathroom with shower. Each stateroom also benefits from air conditioning, hair dryers, private safe, television, DVD player, telephone and other amenities an experienced traveller has come to expect.
• Small double bed or triple berth
• Bathroom with shower
• Average cabin dimensions – 10m2
$ 2,899

All prices are per person, based on double occupancy, and include all meals, accommodations, and entertainment!

Taxes & port charges of $315pp and Prepaid Gratuities of $130pp are additional.

A deposit of $750 per person required upon booking.
Remaining balance in 4 payments:
November 11, 2023;
February 01, 2024;
March 15, 2024;
May 01, 2024

Optional shore excursions will be offered.

Fares are subject to availability and may change without prior notice.

Also included are the traditional gay cruise escort and activities, subject to minimum participation.

Single Travelers Single supplement of $2,500 applies to single occupancy bookings in staterooms Commodore Deck Staterooms. Clipper & Main deck cabins 100% single supplement applies.

Traveling alone? Ask about our single roommate share program to help you avoid the single supplement surcharge.

Please ask for further details.

Special Airfares








Pre-Cruise Hotels







Post-Cruise Hotel