Celebrity Reflection
Ship Facts
Occupancy: 3046
Tonnage: 126,000
Length: 1047 feet
Beam: 123 feet
Draught: 27 feet
Cruising Speed: 24 knots
Inaugural Date: Oct 12, 2012
LGBT Family & Friends
rFamily Caribbean Cruise 2024
6 nights roundtrip from/to Fort Lauderdale, Florida
July 07–13, 2024
Celebrity Cruises Celebrity Reflection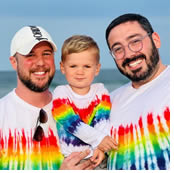 Pack your bags, grab the kids (if you have them) and get ready for a summer adventure! We depart from sunny Ft Lauderdale aboard the Celebrity Reflection, on the most LGBTQ friendly cruise line. As always, EVERYONE IS WELCOME! Our cruise has three exciting ports including the magic of Key West, and the beaches of Grand Cayman and Bimini. Enjoy exclusive R Family entertainment and activities. We promise you will make meet some of your new best friends on your vacation. This cruise is designed for the entire LGBTQ community, along with their friends and families.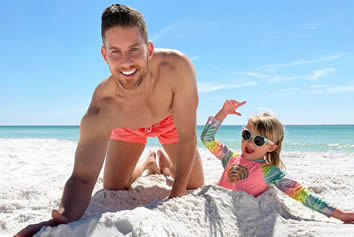 Thinking about a lesbian or gay vacation where everyone is welcome? Wondering what to do with the spouse and kids for the summer? Wondering if you can bring your parents, siblings, and friends with you? Looking for a gay-friendly beach destination to have a family reunion? Join your closest LGBT family & friends (everyone can join us—kids are welcome but not required) as we sail round-trip out of gay friendly Fort Lauderdale, FL with stops in Key West, Grand Cayman, Bimini and two thrilling days at sea.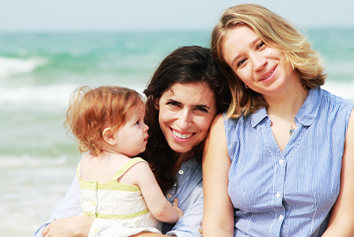 Perfect the Art of a Tropical Escape on a Caribbean Cruise.
Many of the world's most beautiful beaches are here. Some long and straight, some tucked between cliffs, some brilliant white, some volcanic black. All gorgeous and serene. But our Caribbean cruises are more than beaches.
Climb, hike, swim, bike, or chill in some of the world's most beautiful places. From verdant mountain peaks to dazzling coral reefs teeming with tropical fish, the Caribbean is a never-ending show of nature's wonders. Azure seas, sugar-white beaches, rainforests, volcanoes – there is nothing subtle about the various landscapes of the Caribbean. Every island has its own personality, from sleepy to bustling, and on a Caribbean cruise you can experience it all.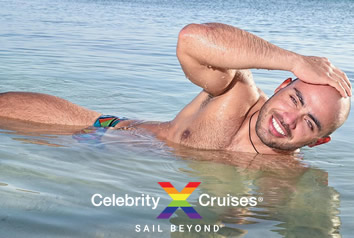 Grand Cayman has the glitz and glam you might expect from a city known for its financial district, but also has the sandy beaches, translucent blue water, and laid-back island lifestyle you'd expect from a Caribbean getaway. These two sides of the island give George Town a beautifully vibrant atmosphere.
Just 50 miles from the coast of Florida, Bimini is a world unto itself. It was one of Ernest Hemingway's favorite places where he came to write as well as fish for the elusive blue marlin. With a population of only 2,000, the islands never feel crowded. On your Bimini cruise, you'll find the North Island is a bit more lively, the South Island a bit more relaxed.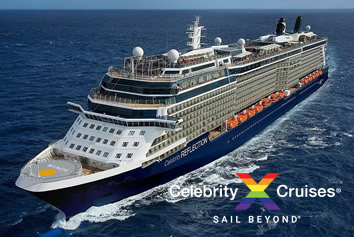 Your Ship - Celebrity Reflection
Set sail aboard Celebrity Reflection and experience a luxurious vacation that brings some of the most amazing destinations in the world closer than you ever imagined. Relax in stylish accommodations and enjoy all of the award-winning onboard experiences that make our cruises so incredible. There's also an exclusive sanctuary for guests of The Retreat® which includes private restaurant dining and 24/7 lounge. Enjoy dining options that include distinctive restaurants with menus crafted by Michelin-starred chefs and the most awarded wine collection at sea.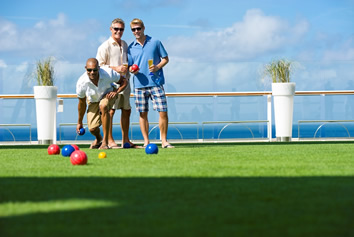 Our dedicated staff is there to tend to your every need. Enjoy endless ocean views, catch some sun, and play your favorite outdoor games on a ½ acre of real grass at The Lawn Club. Then, cap off the outdoor fun with delicious grilling specialties at Lawn Club Grill. You can also take your palate to new heights with exciting culinary experiences by our Global Culinary Ambassador, Chef Daniel Boulud. Shop in luxury boutiques. And, invigorate your senses at The Spa. From unforgettable spaces to world-class amenities, and distinct features, you'll rest and recharge the moment you step aboard.
Celebrity Reflection is sailing with Starlink - the world's most advanced broadband satellite internet - to bring you high-speed connectivity for a better onboard experience.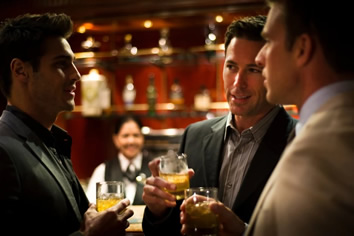 The Retreat
The Retreat® isn't a place. It isn't an amenity. It isn't a service. It's all of that and more. The Retreat is an unparalleled vacation experience that includes every stunning suite, a private restaurant and an exclusive lounge that rivals any high-end resort.
As a guest of The Retreat, you'll also enjoy a long list of thoughtfully curated amenities, starting with four perks that are now All Included—premium drinks, premium Wi-Fi, tips, and an onboard credit to spend any way you like.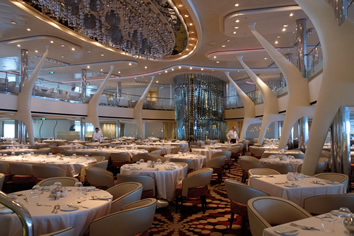 Eat & Drink
What you eat on vacation is almost as important as where you go, and on every Celebrity vacation, we bring both those things together perfectly. The captivating scents and flavors of your dining experience will transport you to new places—without even leaving your table. On Celebrity Reflection, you'll embark on a culinary journey like no other. Featuring specialty restaurants and an array of bars and lounges, every experience will excite your palate and leave you wanting more.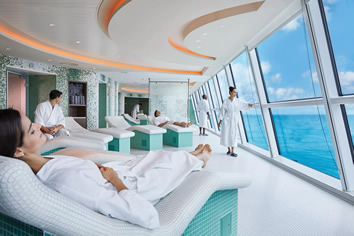 A Wellness Journey-Well Beyond the Spa
Your holistic experience begins the moment you step on board, with the ocean as the backdrop to your wellness journey. Whether you seek or desire activity, there's no better way to find your ultimate state of wellbeing than miles away at sea. Start with a good night's rest on luxurious eXhale bedding designed exclusively for Celebrity. Elevate your endorphins with first at sea fitness programs, including F45 fitness classes and Peloton cycling. Complement your journey with programming from our Women in Wellness panel, comprised of some of the most influential wellness leaders.
Step into The Spa for an escape within your escape. Destination Inspired Treatments, unique as the places we visit, are just the beginning of the more than 120 rejuvenating treatments we offer. And, at the heart of The Spa, our SEA Thermal Suite is a playground for the senses with eight distinct spaces to navigate your own path to wellness. At every turn of your sailing, you'll find ways to fully restore yourself.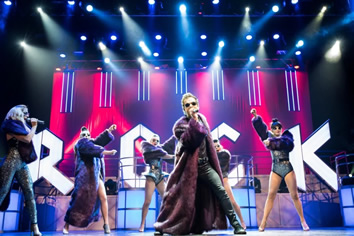 Surround yourself with the greatest entertainment at sea.
The entertainment on board Celebrity Cruises is just as revolutionary and carefully crafted as the ships themselves. In fact, we're changing the future of entertainment at sea—or anywhere else. We believe entertainment should happen 24/7. It should be fresh and unpredictable, surrounding you and delighting you with spaces and experiences never seen before.
Captivating main stage productions leave you talking long after the roar of applause and final bow. Like Elyria, an adults only, fashion-forward fairytale with a sultry late-night vibe, or A Hot Summer Night's Dream, where you'll be thoroughly immersed in a light-hearted journey that fuses music with extraordinary acrobatics and yes—a little bit of Shakespeare.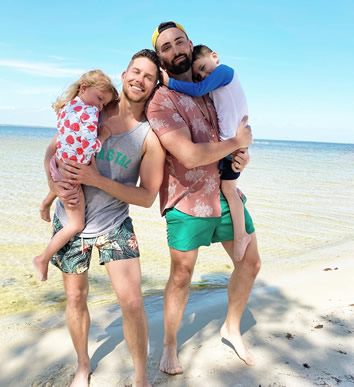 LGBT Family & Friends
rFamily Caribbean Cruise Itinerary


Date

Port

Arrive

Depart

07 Jul
Fort Lauderdale, Florida
3:30 PM
08 Jul
Key West, Florida
8 AM
5 PM
09 Jul

A Day at Sea!

10 Jul
George Town, Grand Cayman
7 AM
4 PM

11 Jul

A Day at Sea!

12 Jul
Bimini, Bahamas
9 AM
6 PM

13 Jul

Fort Lauderdale, Florida
7 AM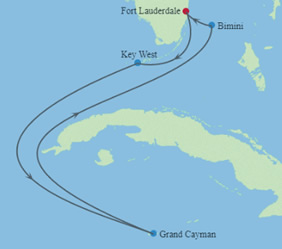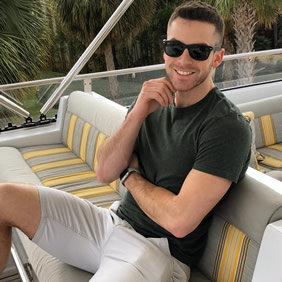 Day 1 - Fort Lauderdale, Florida
16 million visitors come each year for miles of broad white sandy beaches, dozens of lush green golf courses, and Caribbean cruises from gay friendly Fort Lauderdale. Stroll the famous beachfront promenade, just 15 minutes from the port, and plunge into the warm Atlantic.
Head downtown to Las Olas Boulevard, paralleling New River, to sip lattes in outdoor cafés, shop chic boutiques, and catch concerts at the performing arts center. Stop at Stranahan House, the city's oldest structure, built in 1901 as a trading post and preserved as a museum, or explore a whole village of historic buildings at History Fort Lauderdale. Join a Segway tour along the river or a waterborne cruise of Millionaire's Row.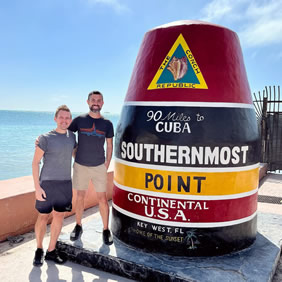 Day 2 - Key West, Florida
Ernest Hemingway made wild, colorful Key West his home, and you will want to do the same. Home to modern-day adventurers, artists and poets, the island's charming Old Town teems with restaurants, bars and unique shops. Add pristine coral reefs, coconut palms and a laid-back attitude that's truly contagious, and it's easy to see why so many visitors to Key West never leave.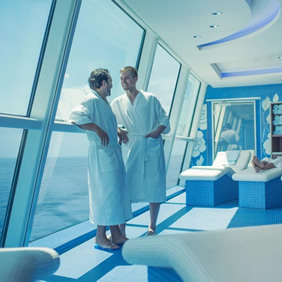 Day 3 - A Day at Sea!
Whether you seek or desire activity, there's no better way to find your ultimate state of well-being than miles away at sea. Our holistic experience begins the moment you step on board, with the ocean as the backdrop to your wellness journey.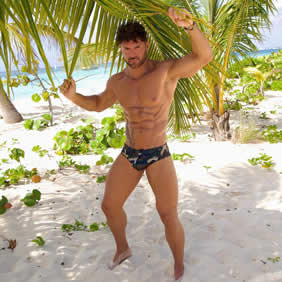 Day 4 - George Town, Grand Cayman
No destination blends global finance with the Caribbean lifestyle quite like the Cayman Islands. This upscale destination offers world-class restaurants, designer boutiques, and duty-free shopping, plus white sand beaches, brilliant blue waters, and teeming coral reefs. Enjoy postcard views of George Town, Seven Mile Beach, and West Bay from the custom-designed Cayman Explorer. You can step down easily into shallow waters to interact with the welcoming stingrays.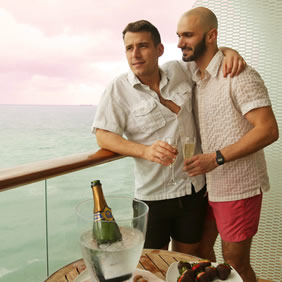 Day 5 - A Day at Sea!
While at sea, take the time to recharge before the next adventure. Lounge by the pool, be spoiled at the spa, taste the delicacies or explore the venues on-board, until we arrive at the next amazing destination.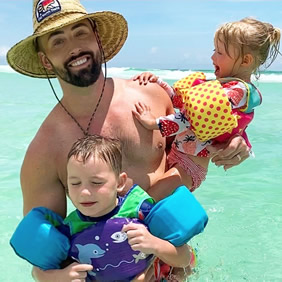 Day 6 - Bimini, Bahamas
A small Bahamian island with a mysterious past once recognized as the location of the Lost City of Atlantis and legendary Fountain of Youth. Today, a hidden gem known for miles of pristine beaches, plenty of water activities, and year-round sport fishing.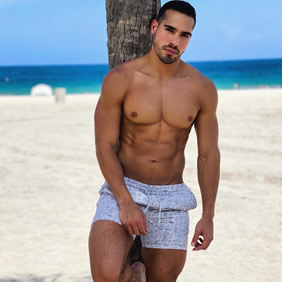 Day 7 - Fort Lauderdale, Florida
During your cruise to Fort Lauderdale, head out to the Everglades and enjoy Flamingo Gardens, home to pink flamingos, snarling alligators, black bears, and Florida panthers—plus exotic trees, butterfly gardens, and native flowers.
You'll find great shopping on Fort Lauderdale cruises. Look for high fashion at Galleria Fort Lauderdale, north of the port and blocks from the ocean. Head west to Sawgrass Mills for 350 designer outlets, specialty shops, and eateries. Spend a relaxing day in downtown Hollywood, south of the port, for quaint shops, sidewalk cafés, and events in the park.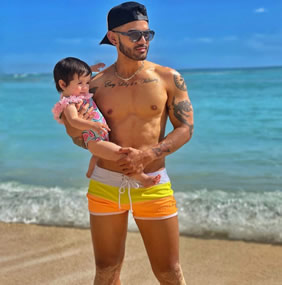 Guests: 3,046 • Gross Tonnage: 126,000 • Length: 1047' • Beam: 123' • Draft: 27' • Cruising Speed: 24 knots

LGBT Family & Friends rFamily Caribbean Cruise 2024 Rates

Inside Stateroom
Size: 183-245 sq.ft. Sleeps: 2-4. King sized* mattress & eXhale® bedding. Plush 100% cotton bathrobes and towels. Mini-Fridge. Individual safe. Hair dryer. Your escape at sea, Inside staterooms offer ample living space, including a sitting area and a flat screen TV. Each inside stateroom onboard Celebrity includes world-class amenities.

$ 1,149

Ocean View Stateroom
Size: 176 sq.ft. Sleeps: 2-4. Plentiful storage space in your bathroom and wardrobe. Plush 100% cotton bathrobes and towels. Premium Custom blended bath products. Interactive television system. Mini-Fridge**. Individual safe. Hair dryer. Expansive views make Ocean View staterooms the ideal place to unwind at sea. These perfectly indulgent spaces come furnished with Celebrity's eXhale(R) bedding featuring the luxury king sized* mattress.

$ 1,399

Verandah Stateroom
Size: 192-299 sq.ft. Balcony: 54-80 sq.ft. Sleeps: 2-4. Floor-to-ceiling windows and glass doors. Veranda with lounge seating. Sitting area with sofa. King sized mattress & eXhale® bedding. Plentiful storage space in your bathroom and wardrobe. Plush 100% cotton bathrobes and towels. Interactive television system. Mini-Fridge**. Individual safe. Hair dryer. Indoor and outdoor spaces come together to create your private sanctuary at sea.

$ 1,599

Concierge Class Stateroom
Stateroom Area: 194 sq. ft. | Veranda Area: 54 sq. ft. Two lower beds convert to a queen-size bed, floor-to-ceiling sliding glass doors that open to a private veranda with lounge seating, private bathroom with Hansgrohe showerhead, large sitting area with sofa, 32" LCD TV, 100% Egyptian cotton linens, premium mattress, luxurious duvet, premium pillows, dial-direct telephone and voicemail, thermostat-controlled air-conditioning, individual safe, and hairdryer.

$ 1,699

Aqua Class Stateroom
Stateroom Area approx.: 194 sq. ft. | Veranda Area: 54 sq. ft. Two lower beds convert to one queen-sized bed, floor-to-ceiling sliding glass doors opening to a private verandah with lounge seating, inside sitting area with sofa, private bathroom with shower, 100% Egyptian cotton linens, premium mattress, luxurious duvet, plush pillow shams, premium pillows, 32" LCD TV, direct-dial telephone and voicemail, thermostat-controlled air-conditioning, individual safe, and hairdryer.

$ 2,199

Sky Suite
Stateroom Area approx.: 300 sq. ft. | Veranda Area: 79 sq. ft. Two lower beds convert to one queen-size bed, floor-to-ceiling sliding glass doors opening to a private veranda with lounge seating, inside sitting area with sofa bed, private bathroom with shower, 40" LCD TV, 100% Egyptian cotton linens, premium mattress, luxurious duvet, plush pillow shams, premium pillows, direct-dial telephone and voicemail, thermostat-controlled air-conditioning, individual safe, and hairdryer.

$ 4,849

All prices are per person, double occupancy, and include all meals, accommodations and entertainment!

Taxes of $156.39 pp, and optional travel insurance are additional.

**For extra guests in three-person and four-person rooms, add $990 each when booking with two full fares, $2,245 in Suites. (Taxes & Charges are additional)

First deposit of $450 per person is required upon booking. Final payment due April 08, 2024

Three Perks Fares!
Book any non-suite category and receive the following three complimentary perks: Classic beverage packages, onboard tips, and unlimited onboard internet packages!

Suite deal!
Book a Suite and get all the perks in the Suite package: complimentary Premium beverage packages, onboard tips, unlimited onboard 'stream' internet packages, and an onboard credit of $300 per person!

Optional shore excursions will be offered.

Prices are cruise only and DO NOT INCLUDE return airfare! Please ask for airfare add-ons back to your home city.

Fares are subject to availability and may change without prior notice.

Also included are the traditional rFamily escort and activities, subject to minimum participation.

Please ask for further details.

Special Airfares








Pre-Cruise Hotels







Post-Cruise Hotel