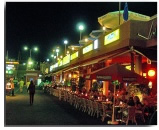 Most of the gay nightlife is centred in the south of the island in Playa del Inglés, concentrated in two shopping centres - the Yumbo and the Cita - though the Avenida de Tirajana has seen new venues open in the past couple of years. The gay scene in Gran Canaria has something to offer for all age groups and interests, including bears, leather, mature men, drag and daddies. Most of the people you will meet in the bars and clubs there will be tourists - though at the weekends, more spanish locals visit Playa del Inglés for a night out.
Bears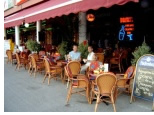 The Gran Canaria gay scene has become increasingly bear-friendly over recent years, and there's now a wide range of venues where bears and the gay men who like them will feel more than comfortable. There are dedicated bear bars like the Men's Bar and Barenhohle, but you won't find yourself alone in Construction or Cruise, both of which have a leathery beary edge to them. or in Hummel Hummel, which is very popular with older men (and others). There are monthly bear sauna events too....
Leather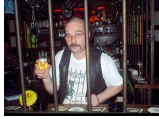 Gran Canaria is very popular with leathermen from Germany, the Netherlands, Scandinavia and elsewhere, but you won't see a great deal of leather worn in the summer, as it's just too warm. Head to the Yumbo after midnight from November onwards and you've a far better chance of seeing men in chaps and full gear. None of the bars or clubs has a particularly strict dress code, but the venues where you're most likely to meet other leathermen are Construction, Cruise, the Cellar (but with their kit off), Prison and the Barenhohle.
Mature men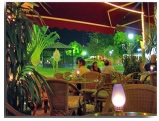 One good aspect of gay life in Gran Canaria is that it has a lot to offer to all age groups. And if you are over 40, 50 or more (or like your men to have some maturity about them), you won't feel left out - in fact, you'll feel very much at home here, on the beach, in the dunes or in the Yumbo or CITA centres. Bars such as Hummel Hummel and Men's Bar will make you particularly welcome, but you'll find men of all ages meeting up and having a good time in places like Cruise and Construction. It's all about attitude, and in general, the scene here is less aegist than it is in some other European or US destinations. You'll also often hear it said that local Canarian men tend not to be hung up on age as an issue if they find someone interesting and attractive.
Darkrooms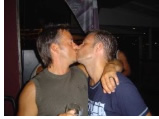 The darkrooms and sex parties in the Yumbo and elsewhere are a big attraction - and after a couple of drinks it's easy to forget about the risks of unsafe sex. Sadly, there are too many men who've ended up HIV-positive as result. The Spanish Health Ministry are warning of a worrying rise in the number of gay men becoming infected with HIV, particularly in the 18-25 age group, simply because they're not taking appropriate precautions. Make sure you don't put yourself or others at risk.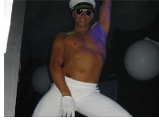 The Centro Comercial Yumbo is still very much at the heart of the gay scene in Playa del Inglés, and looks set to remain so. The gardens and sheer number of gay bars and restaurants make it a magnet for gay visitors.
Cita Centre
The Centro Comercial CITA is one of the best known shopping centers at Gran Canaria and is for many synonymous with holiday pleasure. The CC-CITA is the shopping and recreation centre in Playa del Ingles. More than 150 shops and catering establishments are ready to serve and entertain a clientele from the whole world.
Go bargain hunting or browse leisurely around for whatever your heart desires. Indulge yourself in culinary delicacies, imbibe some excellent beer, enjoy a show and dance the night away - in a nutshell: enjoy your vacation to the fullest!
But the basement of the Centro Comercial CITA - which in recent years has seen several failed attempts to turn it largely gay - does have a couple of successful bars (popular with bears, older guys and leathermen) and a sauna.
There are also several German drag bars in the CITA, but these play to straight audiences.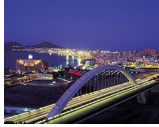 Las Palmas de Gran Canaria
The island's capital, Las Palmas de Gran Canaria, has a gay scene all its own, though many locals party in the south. Bars and clubs tend to be more mixed than they are in Playa del Inglés.