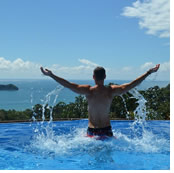 Leave your stress at home, because it's not welcome here! Costa Rica is where the word paradise was meant for. It's one of the most biologically diverse places in the world with dense jungles full of monkeys, sloths, reptiles and other tropical life, reaching out onto stunning white sand beaches. Nature is perfectly paired with adventure in this tiny Central American country and gives its visitors an unlimited number of opportunities to get as active, or as relaxed as you like! Soak away an afternoon in a hidden hot springs waterfall oasis, zipline through the thick jungle on one of the world's longest ziplines, take a surfing lesson from a local Tico, hike onto the hardened lava flow of an active volcano, or surround yourself with wild spider monkeys, the once-in-a-lifetime opportunities are endless!
Costa Rica is also known as the most gay-friendly country in Central America, with a lively gay social scene in San Jose and Manuel Antonio, and some of the friendliest local people you could ever meet! This is a true Costa Rican experience from the diverse landscape, to the exotic animals, to the Gallo Pinto for breakfast.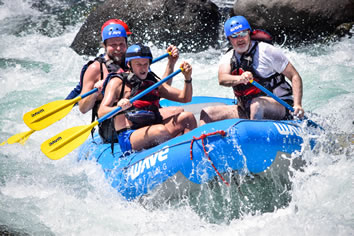 Our 11-day Costa Rica gay trip has been designed to maximize your experience here and have you begging to stay forever! Instead of rushing around in a panic trying to visit as many places as possible, we've specially chosen three locations, plus San Jose that we know you'll fall in love with. We genuinely love Costa Rica and can't wait to share this paradise with you!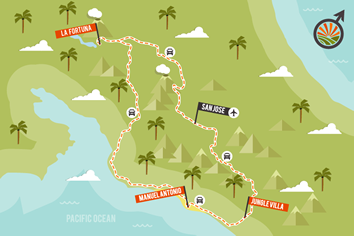 • All land transportation within Costa Rica
• Gay Group travel within Costa Rica
• Accommodations for your 11-day Detours gay tour experience
• All full breakfasts
• Manuel Antonio Park access and guided tour
• La Fortuna waterfall access and hike
• Hot springs visit in La Fortuna
• Knowledgeable and fun Detours gay trip leader
• All taxes
• Meals and drinks outside of those listed above
• Activities outside of the those listed above
• International Airfare
• Optional gratuities
Additional spending budget?
Your big-ticket items are included through the trip, but you'll want to budget for additional spending such as additional meals, drinks, shopping, activities, etc. These costs can vary dramatically with differing personal habits but we suggest expecting to spend an additional $700 USD at the lower end for the more budget-conscious and $1000 USD at the higher end for the splurgers. We suggest arriving to Costa Rica with approximately 200,000 local Costa Rican Colones in cash.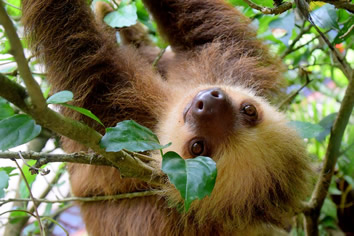 Day 1 - San Jose, Costa Rica
Our trip officially begins together at our group hotel at 4:00pm on this first day. This is where we'll all gather to begin our adventure together! This time in the capital city of San Jose is a great introduction to the incredible country of Costa Rica as well as our first chance to get to know our fellow travelers.
In the evening you'll be treated to an authentic Costa Rican dinner which will allow everyone to find which foods are their favorite right at the start. At night you'll have the opportunity to immerse yourself into some local nightlife before heading out of the "big city" the next morning.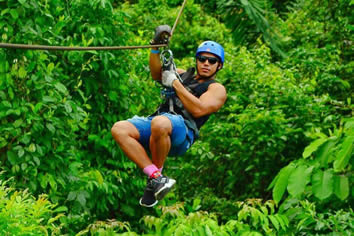 Days 2 and 3 - Private Villa
On day 2 we travel south down the road to our own private villa for the next two nights. Our private villa is nestled in the Costa Rican jungle offering our groups incredible opportunities for exploring hidden waterfalls or nearby beaches, as well as several activities to choose from!
Relaxing in the outdoor jacuzzi at the end of the day, under the stars, listening to the sounds of the jungle is a moment you'll want to hang on to forever. All meals will be prepared by your private in-house chef using local ingredients too!
Included: Hiking through the jungle to nearby waterfalls, and all meals prepare by our in-house chef.
Optional: Dominical beach visit, Nauyaca Falls, horseback riding.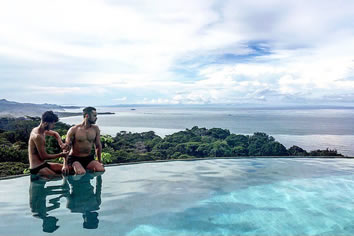 Days 4, 5, and 6 - Manuel Antonio, Costa Rica
Manuel Antonio is just a 1 hour drive from our private villa, known as one of the most diverse areas for flora and fauna with all kinds of monkeys, reptiles, birds, sloths, and plant life of course. It's also known as the gay beach area of Costa Rica with an international expat as well as local LGBT community. Spend your day at the beautiful long beach, or checking out the incredibly abundant life in Manuel Antonio National Park, then spend the evening experiencing Manuel Antonio's social life.
Our accommodation here is at the well known LGBT-only Villa Roca Hotel
, perched on the cliff with stunning views over the Pacific Ocean. The infinity pool (and Jacuzzi) is a great place to connect with your group and other travelers after a day of adventure.
Included: Manuel Antonio National Park entrance and 2 hour guided walk with an expert local wildlife spotter.
Optional: ATV tours, ziplining, parasailing, snorkelling, horseback riding, etc.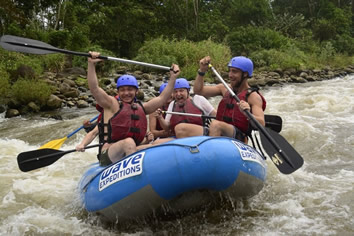 Days 7, 8, and 9 - La Fortuna, Costa Rica
From Manuel Antonio, we'll take a private bus/boat/bus transfer up into the mountains and across Lake Arenal, to our next stop located at the base of the imposing Arenal volcano. It's the iconic, perfectly symetrical volcano that's found on the front of most postcards from Costa Rica, and it's right at our doorstep for 3 nights. Our hotel pool here is fed by natural hot springs, but we'll also take you off the beaten path, away from the crowds, to a hot springs waterfall oasis hidden in the jungle... as long as you promise not to share the location with the world!
Your three nights here are your opportunity to be as adventurous as you'd like, this area definitely won't limit you. Fantastic white-water rafting opportunities, along with white-water tubing, horseback riding, hiking, kayaking, and many more unique activities to choose from here.
Included: Visit to the natural hot springs river. Evening transfers in/out of La Fortuna town.
Optional: White-water rafting, hiking, kayaking, zorbing, and many more...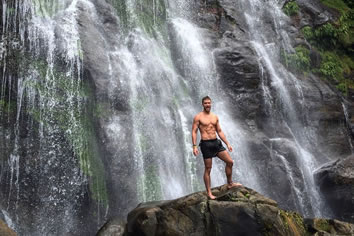 Days 10, and 11 - San Jose, Costa Rica
We take the "scenic route" through the mountains and past impressive waterfalls as we travel back into San Jose for one more dinner together before saying our adios for now's!
If your flight time permits, maybe take a quick trip out to one of the volcanoes that surround the city! And if you've got an extra few days we'll set you on the right path to continue experiencing this Costa Rican paradise. All travelers are welcome to book their flights departing from Costa Rica at any time on the 11th day.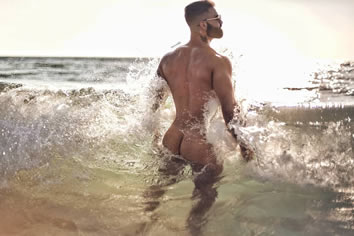 Extension Option - Caribbean Coast
The Caribbean coast of Costa Rica feels like a whole different world away from the Pacific coast and interior parts of the country and, if you've got some extra time to spare, a visit is well worth it! While your 11-day gay group trip focuses on the western half of the country, you'll love the unique landscapes and Caribbean culture of the eastern coast.
Our 3-night extension package includes your roundtrip transfers from San Jose to the beautiful Puerto Viejo, including the option of a shuttle transfer OR an "adventure transfer" which includes white water rafting a section of the route! On top of that, we'll set up your 3 nights of accommodation at the beachfront Banana Azul Adults Only Hotel
, a visit to the Jaguar Wildlife Centre, and a trip to the nearby Bri Bri Waterfall. If you'd like us to set up more activities, just ask. This unguided extension package can be added to any Costa Rica trip by request.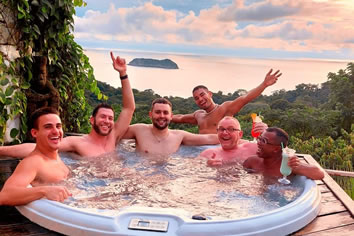 We don't like staying in smelly shacks on our vacations and we're pretty sure you don't either! You work hard to go on vacation and we believe you deserve an enjoyable, comfortable place to wind down at the end of each day. We put a LOT of time into finding the perfect accommodation for your trip. After rigorous wifi signal testing, fluffing pillows, and taking a shower or two, we've narrowed down our favorite properties. Check out our approved accommodation to see where we've stayed in the past and where we'll likely be staying on your trip.
San Jose, Costa Rica
Presidente Hotel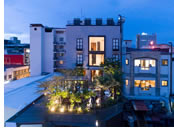 The Presidente Hotel is centrally located in the heart of San Jose, providing walkable opportunities everywhere you turn. This hotel provides a delicious a la carte breakfast and a fantastic rooftop restaurant/bar. Situated steps from San Jose's main pedestrian street, you'll find shops and restuarants minutes away.
Las Aguas, Costa Rica
Villa Los Aires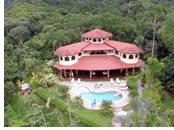 During our time in Las Aguas, we book a private villa exclusively for our group. This gay owned and operated property is set on 60 acres of jungle and has five waterfalls on the grounds. Features include an outdoor pool and jacuzzi, an exercise facility, a cafe with espresso bar, and a cinema. The air-conditioned villa is composed of 8 separate bedrooms, a fully equipped kitchen with a fridge and an oven, and 9 bathrooms.
Manuel Antonio, Costa Rica
Villa Roca Gay Hotel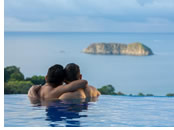 Manuel Antonio's well-known LGBT-only hotel is the perfect base for enjoying Manuel Antonio. With a fantastic swimming pool and jacuzzi perched on the cliff over the Pacific Ocean, a great daily happy hour, and only minutes to the beautiful Manuel Antonio beach, you're going to love staying at Villa Roca. The amenities include, among others, a 24 hrs. infinity-edge pool, two sun decks, many clothing optional areas and a Jacuzzi (Hot Tub), next to the pool, and two spas, two 2ft by 2ft showerheads that change color with the temperature of the water and all in an adult playground below
La Fortuna, Costa Rica
Arenal Manoa & Hot Springs Resort
This property features the Arenal Volcano front and centre - there's a view of it from every room! A locally-owned and comfortable location accomodates travelers with a relaxing natural hot springs-fed pool. The ground of this property are beautiful, the views are unforgettable, and the mood is oh so relaxing.
*Please note that due to availability, these exact hotels may not all be available during all Detours trips. However, we will always replace these with similar hotels, and will never downgrade.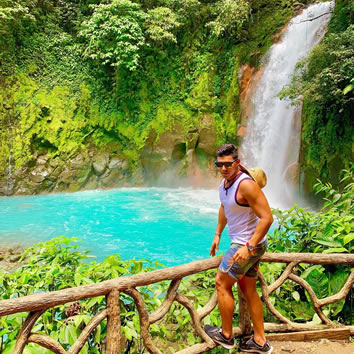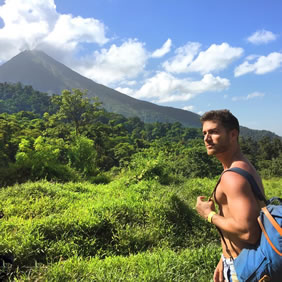 The Climate
Don't worry about getting chilly, at only 8 degrees from the equator Costa Rica has a tropical climate year-round. Temperatures here generally average highs of 27C/81F, and lows of 21C/70F, although it can get chilly when we hit high elevations so it's a good idea to bring a light jacket and a pair of pants. If it rains it's usually in the afternoon, and these unlikely showers are a refreshing cool-down after the heat of the day. Our trips are scheduled in the best-weather times of the year and avoid the July-to-September rainy season.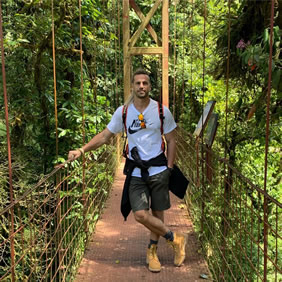 The People
Costa Ricans are incredibly friendly, happy and easy going people! It's not difficult to make friends with the local Ticos while you're here. Maybe consider learning a few words of Spanish with something like DuoLingo before you arrive! We recommend starting off with "Hola" (hello), "Gracias" (thank you), and of course "Donde esta la playa?" (where's the beach?).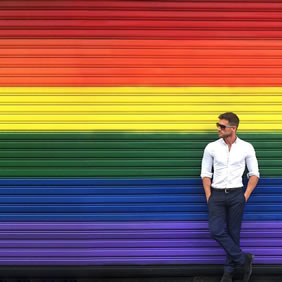 LGBTQ rights in Costa Rica are impressive, given the influence of conservative religions in this part of the world. Same-sex marriage and adoptions have been legal since 2020, transgender people are able to change their legal gender and the country is recognized as a leader in human rights in Latin America.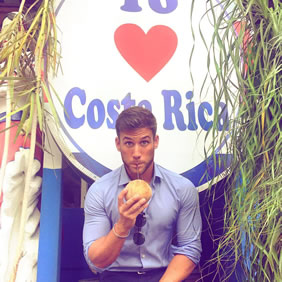 Meals
Local Costa Rican cuisine tends to be a mix of food from all over the region from Gallo Pinto for breakfast, to Mondango (try it if you're brave) for dinner. Rice and beans are staples here too. Detours doesn't believe in limiting your choices by including all of your meals at pre-decided restaurants as part of the trip package. Instead, we include all of your breakfasts to start your day off, then encourage you to explore all of the different restaurant options available to you for lunch and dinner. This way you can eat when you want, where you want, with whomever you want, and spend what you want! Your trip leader definitely has their favorite spots so if you'd like some advice on the best in each location, just check with them.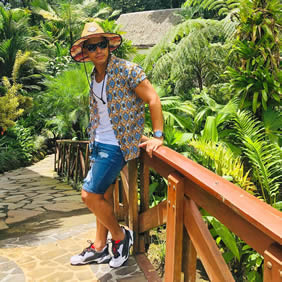 What to bring?
Our advice is simple. Pack your bag, then take half of those things out and leave them back home. It's common to hear people wishing they'd packed less stuff, but we've never heard anyone complain that they didn't bring enough. Costa Rica is a relatively inexpensive country, meaning even if you realize you forget to pack some crucial item you can just pick it up on the trip for cheaper than what it would have cost back home. We'll include some trip-specific packing advice based on expected weather as part of our update email to you, sent 60 days prior to your trip.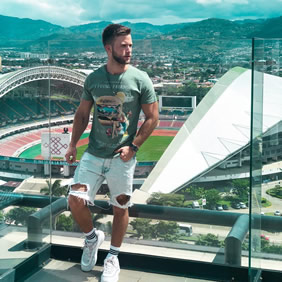 Money
Costa Rica uses a mix of their own currency (Costa Rican Colones) as well as US Dollars. In an effort to avoid bank fees, we suggest arriving to Costa Rica with some local currency (around 200,000 CRC) as well as your ATM and credit cards just to be completely prepared. 10,000 Costa Rican Colones is worth around $16 USD, so if your dinner bill costs 5,000 Colones that's only $8 :)
Tipping
Tipping isn't a native Costa Rican custom, however, it has become an expected part of the tourism industry, similar to most other places in the world. We suggest tipping for services in a similar way as you would at home; that is, if your dinner bill is 5,000 colones then we encourage you toss at least 500 colones in on top of that. That extra bit is very appreciated by the service staff.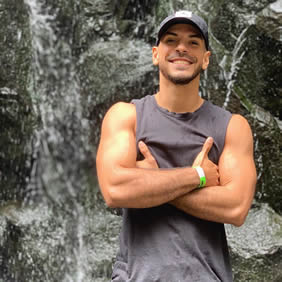 Trip Leaders
All Detours gay trips are led by one of our own Detours trip leaders. They're there with you every day and their job is to help ensure that this is your trip of a lifetime by taking the hassle out of your trip and enabling you to experience everything you came to Costa Rica for. Consider them like a friendly concierge that's traveling along with you. All of our trip leaders are gay and all are well-traveled and experienced in the destination they're leading in, so they'll be a great part of your experience!
Your Group
Our Costa Rica group trips are run with a maximum of 15 travelers. Ages of group members vary but around 90% of our travelers are in their 30's, 40's, and 50's. Whatever the age of the guys on our trips everyone's already got something in common, an exciting new experience in a new country! Each group is led by a Detours trip leader who is there to ensure everything goes off without a hitch, allowing you to focus on having the time of your life!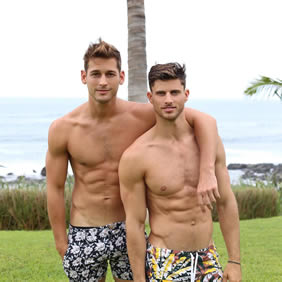 A Little Bit About Modesty
As previously mentioned, Costa Rica is Central America's most gay friendly country and most people are welcoming of homosexuality. That said, public displays of affection (gay or straight) are generally frowned upon. In respect for their local culture we usually suggest keeping your excitement and affection for your partner to more private locations.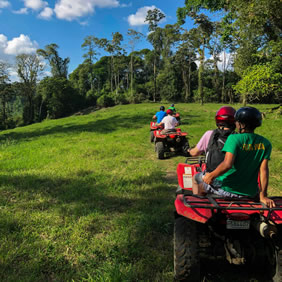 Solo Travelers
No problem! Don't worry, overall, over 50% of our travelers come solo and our trip will provide plenty of chances to meet great people both inside and outside of our group, including other solos. As far as your accommodations go, you've got two choices. We can either pair you up with another solo group member in a two-bed room, or you can have your own room for a reasonable surcharge.
Electrical Outlets
Costa Rica uses a "type A" and "type B" plug, the same as North America and several other places in the world. The voltage is 120V with 60 Hz frequency. These days, the majority of items that are plugged into an outlet are built to handle varying voltage and frequency levels, but just to be sure, we suggest checking your item for its acceptable range.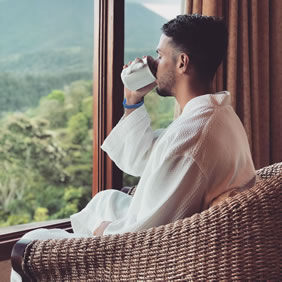 Accommodation
We have pretty high standards when it comes to choosing our accommodations, and trust us, we've done plenty of room-sniffing, pillow-patting, and bathroom inspections to make sure we stay at quality spots. To be approved as a Detours accommodations provider, a guesthouse must: be locally owned (to support the local community), be in an amazing location (close to the beach or other hot spots), AND be gay-owned or gay-friendly. We won't be staying in 5-star Ritz-Carltons but we also won't subject you to anything we wouldn't want to stay in ourselves. Clean, comfortable, well-located spots that'll put a smile on your face, you can count on that!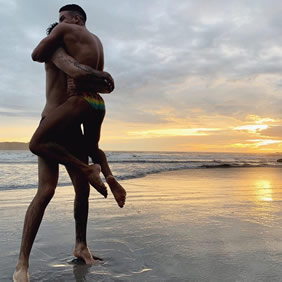 Extending Your Trip
For many people, 11 days in Costa Rica just isn't enough time. If you're lucky enough to be able to stay longer, or if you decide to quit your job and become a beach bum in Central America for the rest of your life, we'd be happy to offer advice to extend your trip. We've been all over the area, so don't think twice about asking where to go or what to do after your Detours trip is complete.