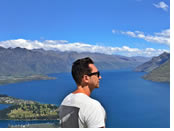 There's nowhere in the world that screams adventure quite like the small-but-mighty undeniably diverse New Zealand! It's not just paddocks full of sheep (okay, there are a lot of sheep but...), it's jagged mountain peaks rising up over vast landscapes of bubbling earth, white sand beaches, sprawling lush fields, and waters so clear you'll be left in awe. However, in a country that's often regarded as the "adventure capital of the world" we won't be simply staring at its beauty, we'll be getting out there to experience it all.
From the "big city" of Auckland and the beaches of the northern region, down through the hot springs and naturally active region of Rotorua, followed by the country's beautiful capital city of Wellington before capping things off in the heart of the mountainous South Island, Queenstown. Through it all, we'll hike to beautiful vistas, soak in natural hot pools, hit the beach, sip world-class wine, while the more adventurous of us will have plenty of opportunities to kick things up a notch with bungee jumping, jet-boating, hang-gliding, zip-lining.
The relatively small size of the country means travel distances are very short, allowing us to maximize our time spent exploring, adventuring, and experiencing this complex and unique part of the world! From the lowest point on Earth at the Dead Sea to the streets of Jerusalem overflowing with history to the white sand beaches of the Mediterranean Sea, your days here are sure to be unforgettable.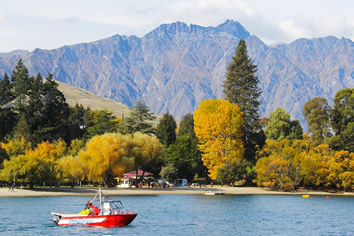 • All taxes
• All land transportation within New Zealand
• Accommodations for your 12-day Detours experience
• Domestic flight from North Island to South Island
• Tiki Trail hike
• Waiheke Island day trip, including ferry and road transport
• All full breakfasts
• 3-hour guided walking tour in Wellington
• Raglan detour with lunch
• Group travel within New Zealand
• Welcome dinner and drinks
• Knowledgeable and fun Detours leader •
** - Trip prices based on twin share. Traveling solo? We'll match you up with another traveler at no extra charge, or just pay a $1190 single supplement for your own room!
• Meals and drinks outside of those listed above
• Activities outside of the those listed above
• International Airfare
• Optional gratuities
Your big-ticket items are included through the trip, but you'll want to budget for additional spending such as additional meals, drinks, shopping, activities, etc. These costs can vary dramatically with differing personal habits but we suggest expecting to spend an additional $800 USD at the lower end for the more budget-conscious and $1300 USD at the higher end for the splurgers. We suggest arriving to New Zealand with approximately 300 New Zealand Dollars in cash.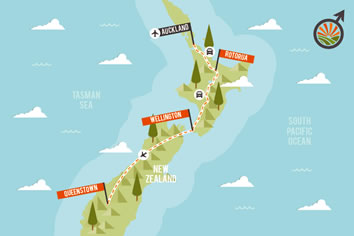 Days 1, 2 and 3 - Auckland & Waiheke Island, New Zealand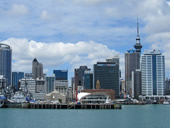 Small by international standards, but the largest city in the country, we'll be kicking things off together in this seaside city of Auckland. It's large enough to have all the world-class restaurants, shops, and even gay nightlife on K-road, yet small enough to retain a community feeling in its many quaint suburbs (Parnell is our favorite!). Our first night together will be spent getting to know each other while enjoying some great food and getting acquainted with our home for the next 12 days - New Zealand!
On day 3 we'll all head over to the nearby Waiheke Island. Just 40 minutes ferry from Auckland, past the volcanic islands of the Hauraki Gulf, to the picturesque and quiet getaway most well-known for its white sand beaches and wineries. We'll treat ourselves to some good food and scenery on this day trip to explore one of our personal favorite spots in the country before heading back to Auckland in the afternoon for one last night in the city together before continuing on.
Included Adventure: Waiheke Island trip including boat and bus transport
Optional Activities: Hike to Mt Eden, jump from the Skytower (or just enjoy the viewing deck), sail an America's Cup yacht, visit the Auckland Museum, explore the Hobbiton movie set tour...
Days 4, 5 and 6 - Rotorua, New Zealand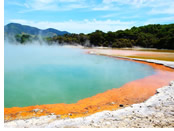 It's only a 3 hour drive to Rotorua but we can't possibly miss at least one of the beautiful stops along the way! We'll detour off to the rugged west coast surfing beach of Raglan for a picturesque lunch and to explore the town and surf spots before making our way to the town of Rotorua. Well known for its unique geothermal activity, geysers and hot mud pools that surround the town (and its distinct smell of course), this stop on our itinerary offers us many opportunities to soak up the warmth of natural hot springs, experience traditional Maori culture, and options to visit nearby Hobbiton or the underground glow-worm caves of Waitomo among many others.
Rotorua is home to a large percentage of Maori people and makes for a great place to experience the rich culture of the indigenous people of the region. Combine this with a dip in the natural hot springs, a ride in a locally-invented Zorb (for those with a strong stomach), or a visit to the Lord of the Rings movie set at Hobbiton, or a "black water rafting" adventure to make the most of your Rotorua experience!
Included Adventure: "Secret" hot pools soaking trip with the local thermal experts, including transport
Optional Activities: Underground river tubing, experience local culture at a Maori village visit, check out the geothermal wonders at Wai-O-Tapu, roll down a hill inside a "Zorb, white-water rafting on the Kaituna River...
Days 7 and 8 - Wellington, New Zealand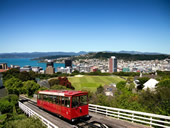 Day 7 is our road trip day with a stop along the way at the powerful Huka Falls, then a scenic drive through New Zealand's inland desert, past the towering Tongariro National Park, and lots of sheep-filled fields before reaching the nation's capital city of Wellington. It's a creative, scenic, and cultural sea-side city with lots of museums, endless views, and even gay nightlife here - perfect for our weekend stops!
On our first morning here we'll spend a couple hours with a local guide who will take us through the city streets giving us great background on the city and country overall. We'll also ensure there's plenty of time to check out the world renowned Te Papa museum, head up the cable car to the hilltop suburb of Kelburn, or enjoy the local cafes - and there are plenty!
Included adventure: Cruise around the city and coast on a morning cycle with a local guide (electric-assist bicycles available)
Optional activities: Te Papa Museum, gay nightlife, underground market, cable car to Kelburn lookout, parliament buildings...
Days 9, 10, 11 and 12 - Queenstown, New Zealand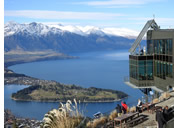 On day 9 we board the plane together for a 90 minute flight from the North Island all the way down to the heart of the mountainous region of the South Island. Situated at the edge of Lake Wakitipu, in a crevice between hundreds of impressive mountain peaks, this town is commonly regarded the "Adventure Capital of the World" due to the sheer number of adventurous options that exist in the region! Whether you want to conquer the first commercial bungee jump in the world (or one of the highest), jetboat down the Kawarau River, hike the Ben Lomond trail, or take it easier and check out the stunning Milford Sound or iconic LOTR filming locations in nearby Glenorchy, the Queenstown region has it all.
If you've saved some time between your other activities, join your trip leader on a hike up the scenic Tiki Trail, a relatively steep slope but with a stunning view as your reward at the top (with a cable car option for those hike-averse). From the top, enjoy what will become one of the best lunch views you've ever had, right on the edge of the mountain overlooking the Remarkables mountain range and the lake and town below.
Queenstown is the last stop on our New Zealand itinerary (you're welcome to depart any time on the 12th day) and makes for a fitting final send off from this uniquely diverse and adventurous country.
Included adventure: Guided hike from Lake Wakitipu to Skyline peak, overlooking the Remarkables mountain range
Optional activities: Jetboat the Kawarau River, Milford Sound cruise, bungee jump, paragliding, ziplining, white water rafting...
Got More Time?
If you're lucky enough to have more time to extend your trip consider some of our favorite add-ons:
• Overnight Milford Sound (or Doubtful Sound) cruise departing from and returning to Queenstown
• 3-day trip up the rugged West Coast, stopping at Franz Josef Glacier, through Arthurs Pass, ending in Christchurch
• Add on another country - Fiji and Australia are both less than 4 hours from New Zealand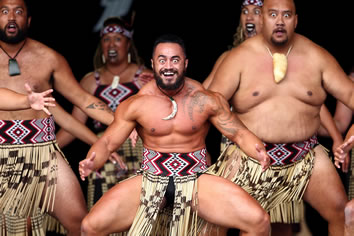 We don't like staying in smelly shacks on our vacations, and we're pretty sure you don't either! After working hard for your trip, you deserve an enjoyable, comfortable place to wind down at the end of your day. We put a LOT of time into finding the perfect accommodation for your trip so after sniffing around, fluffing pillows, and testing showers we have narrowed down our favorite properties that won't disappoint. Check out our approved accommodation to get an idea of the types of places you can expect to lay your head during your Detours New Zealand gay trip.
Auckland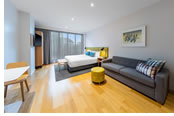 Adina Apartment Hotel Auckland Britomart

Located just a stone's throw away from the serene waterfront in the Quay Park precinct, this property is in prime position to enjoy the city. Situated in Auckland's city centre, it's easy to dine at one of the many surrounding eateries, explore designer boutiques, browse High Street's quaint cobbled alley ways, or be entertained by the activities at Queen's Wharf.
Rotorua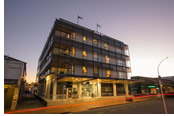 Quest Rotorua Central Hotel
Right in the middle of town, this property is a short walk to all the shops and restaurants around the town center. Each room offers plenty of space with air conditioning, kitchenette, free wifi, flatscreen TVs and lounge spaces. The attached kitchen offers a fridge, a dishwasher and a stove.
Wellington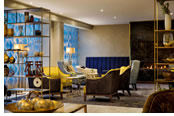 Mövenpick Hotel Wellington
Mövenpick Hotel Wellington is situated in the lively Cuba Quarter, within walking distance to Te papa, local art galleries, museums, and offers easy access to some of the city's best restaurants, bars and shopping areas. Each room features complimentary wifi, air conditioning, satillite TV, and en-suite bathroom.
Queenstown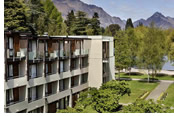 Novotel Queenstown Lakeside Hotel
Perfectly placed to explore the "Adventure Capital" of New Zealand, right in the heart of the beautiful town center. Great views, modern rooms, and friendly staff too. Access all the best activities of the region from here or relax and later explore the nightlife in town. Each room features air conditioning, complimentary wifi, en suite bathroom, flatscreen TV, and a balcony.
*Please note that due to availability, these exact hotels may not all be available during all Detours trips. However, we will always replace these with similar hotels, and will never downgrade.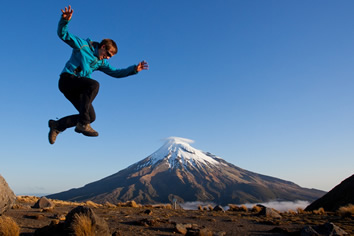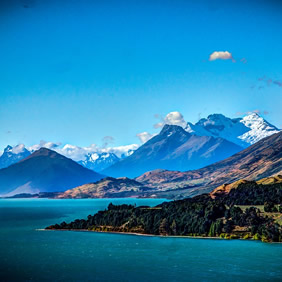 The Climate
We've scheduled our trips within New Zealand's spring, summer and fall seasons. As the Southern Hemisphere experiences opposite seasons to those in the Northern Hemisphere, February tends to be New Zealand's hottest and driest month, while temperatures get cooler the farther from February you go.
New Zealand is known for having a mild climate so even in the middle of summer expect daytime highs of around low 70's F (low 20's C) in most places along the trip. All through the October to April months expect temperatures to vary only slightly from this. It's temperatures like this from October to April that make for the perfect weather to get outside without freezing or sweating, but make sure to bring some "just in case" outfits for varying weather conditions along the way.
The People and LGBT Community
New Zealanders, or more commonly known as "Kiwis", have a reputation of being some of the most friendly, welcoming, and mild-mannered people in the world. We expect you'll find it easy to meet talkative and genuine locals who will enhance your total Kiwi experience. With several out LGBT politicians and same-sex marriage legalized back in 2013 they are also a very progressive country, known for their liberal attitudes and acceptance of different people and cultures. This also shows in their strong and visible diverse cultures within the country itself, with around 70% of European decent, 15% indigenous Maori, and 10% Asian. This melting pot of cultures and progressive society results in a uniquely united New Zealand and a welcoming destination for our groups.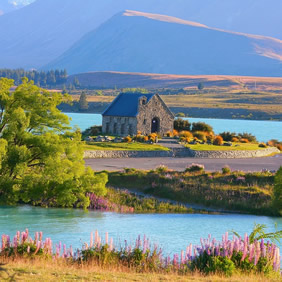 The Cuisine
In most cities and towns you'll find that the cuisine of New Zealand tends to be similar to the international cuisine found in North America and Europe (especially UK), with influences from around the world. However, as agriculture is the primary industry in New Zealand, expect incredibly fresh local ingredients grown and raised locally - you'll taste the difference! While you're here try some traditional Maori cuisine too, like a hangi (a traditional cooking method which uses heated rocks buried in a pit oven, also called an umu). Travelers with varying dietary restrictions will have an easier time finding suitable options in New Zealand compared to many other destinations around the world.
What to bring?
Our advice is simple. Pack your bag, then take half of those things out and leave them back home. It's common to hear people wishing they'd packed less stuff, but we've never heard anyone complain that they didn't bring enough. Even if you realize you forget to pack some crucial item you can always pick up a replacement once you arrive in New Zealand. We'll include some trip-specific packing advice based on expected weather as part of our update email to you, sent 60 days prior to your trip.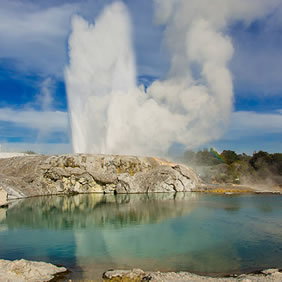 Money
New Zealand uses their own "New Zealand Dollar" (NZD) as their only official currency. We suggest arriving to New Zealand with around $300 NZD to start you off, along with your regular bank card from home which you can use to access cash at the many ATMs available along the way. In our experience you'll save on some fees if you grab some local cash prior to leaving home. Credit cards are widely accepted in New Zealand so it's good to bring at least one on your trip too. Travelers checks are a thing of the past so we don't recommend bringing them on any of our trips.
Tipping
Tipping is not considered a common practice for many industries in New Zealand. Restaurant and bar workers are paid more per-hour to reflect this, contrary to many other countries who have a strong tipping culture. If service you've received at a restaurant is particularly excellent feel free to leave 10% or so to show appreciation. Taxis are also not commonly tipped in New Zealand, although local guides within the tourism sector do expect tips which are similar to guiding tips in other parts of the world.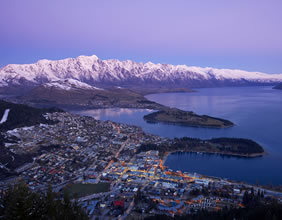 Accommodation
We have pretty high standards when it comes to choosing our accommodations, and trust us, we've done plenty of room-sniffing, pillow-patting, bed-jumping and bathroom inspections to make sure we stay at quality spots. To be approved as a Detours accommodations provider, a hotel/guesthouse must: be locally owned (to support the local community), be in an amazing location (close to the hot spots), AND be gay-friendly. We won't be staying in 5-star Ritz-Carltons but we also won't subject you to anything we wouldn't want to stay in ourselves. Clean and comfortable and approximately 4 stars, you can count on that!
Electrical Outlets
New Zealand uses only one plug shape so it's important to bring a "Type I" plug shape on your trip here. The voltage is 230V with 50 Hz frequency. These days, the majority of items that are plugged into an outlet are built to handle varying voltage and frequency levels, but just to be sure, we suggest checking your item for its accetable range.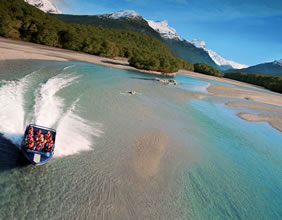 Trip Leaders
Our trip leaders are a huge part of the success of your experience with us. All are gay, and all certified leaders must undergo a rigorous training routine that includes impromptu dancing tests, a few rounds of impossible tourist questions, and a thumbs-up from our Detours mother. Apart from these tough challenges, we require our leaders to know their stuff really, really well. Underneath their fun and quirky facades, our guides are experts and passionate about what they do. Don't hesitate to ask them about anything that crosses your mind during your trip. If they don't know the answer they'll find it somewhere. Their job is to help ensure that this is your trip of a lifetime by taking the hassle out of your trip and enabling you to experience everything you came to New Zealand for.
Alarm Clocks
We do absolutely everything possible to avoid needing such a mundane awakening. A world without alarm clocks is one we want to be part of, and your "rise and shine" while in New Zealand should come from the excitement of what the coming day holds. However, sometimes due to current train or flight schedules we are required to make early departures, but we do everything we can to minimize this.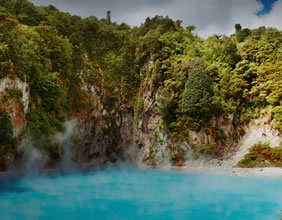 Extending Your Trip
For many people, 12 days in New Zealand just isn't enough time. If you're lucky enough to be able to stay longer, or if you decide to quit your job and become a surf instructor, or a wilderness guide for the rest of your life, we'd be happy to help you extend (or cancel!) your return flight. We've been all over the area, so don't think twice about asking where to go or what to do after your Detours trip is complete. Fiji and Australia are our own favorite add-ons to New Zealand, but there are many interesting destinations close-by.
Your Group
Our Detours groups are run with maximum of 15 travelers. Ages of group members vary but almost all our travelers are in their 30's, 40's and 50's. Whatever the age of the guys on our trips everyone's already got something in common, an exciting new experience in a new country! Each group is led by a Detours trip leader who is there to ensure everything goes off without a hitch, allowing you to focus on having the time of your life! We welcome both men and women onto our trips although it's important to know that most groups are 100% gay men.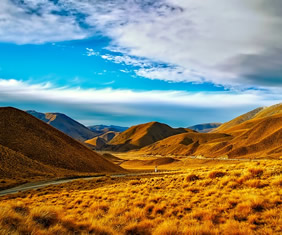 A Little Bit About Modesty
New Zealand is very open-minded and the vast majority of people will be welcoming of homosexuality. We have never encountered (and in the future don't expect to encounter) any negative reception from Kiwis regarding our sexuality. That said, it's good to mention that we're public displays of "excitement and passion" you have for your partner or new local "friend" are best kept to private areas.
Solo Travelers
No problem! Don't worry, at least half our travelers come solo and our trip will provide plenty of chances to meet great people both inside and outside of our group, including other solo travelers. As far as your accommodations go, you've got two choices. We can either pair you up with another solo group member in a two-bed room for no extra charge, or you can have your own room for a very reasonable surcharge.