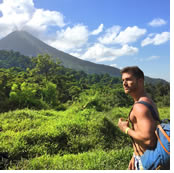 Hike, sail, and zipline on this active Central America gay adventure tour. On this all-gay Costa Rica adventure you'll discover the meaning of the country's official tag line, 'pura vida' (the pure/simple life). The tour kicks off in burgeoning San José before swerving into the humid rainforest. It's here we'll hike around active volcanos and zipline across tropical canyons. On guided tours, naturalists will point out the country's unique flora as well as all things fanged, feathered, or furry. We'll visit organic farms, learn to make authentic ceviche and empanadas, and meditate during (optional) rainforest yoga sessions. The tour comes to an end on the Pacific Coast where we'll board a catamaran to take us on a full-day cruise and snorkeling tour.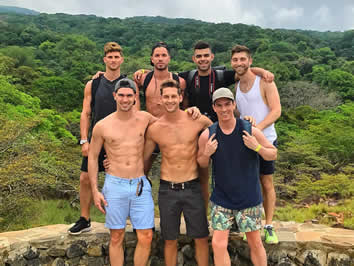 • Hike through lava fields and rainforests in Arenal Volcano National Park
• Zipline above "dwarf forests" in Rio Perdido's unique nature sanctuary, home to capuchin & spider monkeys, armadillos, toucans, parrots, and so much more
• Sail and snorkel Costa Rica's Pacific Coast, watching for turtles, rays, dolphins, sharks and schools of fish
• Learn to make fresh ceviche and traditional empanadas during a cooking class in the midst of a scenic rainforest
• Experience San José at leisure before indulging in dinner at an LGBTQ-owned restaurant
• Visit an organic farm and learn how Costa Rica is putting sustainability front and center
• Enjoy rainforest yoga classes
• Use the tour's ample downtime to hike through tropical jungles, learn to surf, relax on the beach, or enjoy a relaxing massage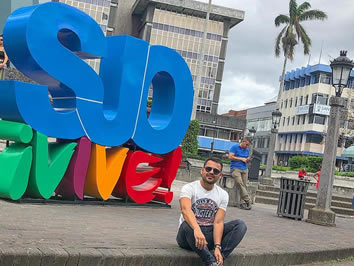 Day 1 - San José, Costa Rica
Hola! Welcome to San José.
With over half the country's population living within its parameters, San José is a bustling city with lively markets, intriguing museums, and a dynamic atmosphere.
Feel free to visit the capital's many sites like the National Theater, National Museum, and Gold Museum until our Welcome Meeting at 6:00pm.
After everyone has gotten acquainted, we'll head to an LGBTQ-owned restaurant for our official Welcome Dinner.
Accommodation: Gran Hotel Costa Rica, Curio Collection by Hilton, San Jose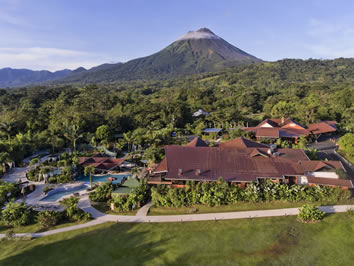 Day 2 - Arenal Volcano
After an early breakfast we'll take a private transfer towards La Fortuna—a small town situated just minutes from Costa Rica's famed Arenal Volcano.
The region has become synonymous with panoramic views, a 70-metre-high waterfall, lush rainforest, rare plants, monkeys, water-based activities on the lake, and well-kept thermal springs heated by the volcano.
Upon arrival, we'll visit an organic farm to learn about sustainable production techniques in harmony with nature. After touring the gardens and feeding the various livestock, we'll enjoy a traditional lunch cooked over a fire. We'll even have Costa Rican-style filtered coffee.
This afternoon is yours to enjoy our jungle retreat's many amenities, not least of which including a natural hot spring.
This evening enjoy an optional dinner, or break away for some rest and relaxation.
Accommodation: Arenal Springs Resort
, Arenal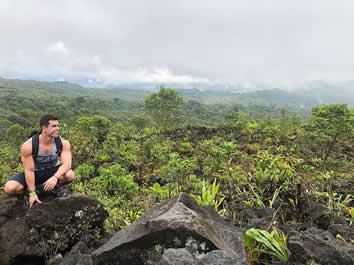 Day 3 - Arenal Volcano
If you're feeling ambitious, wake early for jungle yoga.
Otherwise, our day will begin with breakfast before we set off to explore the region's natural landscape on a guided hiking tour of the 1968 Trail, formed by lava during the Arenal Volcano eruption in, you guessed it, 1968.
We'll pass Los Patos Lagoon, enjoy panoramic views of the volcano and lake, and pass through misty cloud forests. All the while, our guide will point out endemic flora, unique fauna, and the area's rich birdlife including several species of hummingbird.
After free time for lunch we'll head to a gorgeous professional kitchen overlooking the rainforest to learn how to make Costa Rican appetizers like empanadas and ceviche.
Bring your binoculars and camera because toucans are spotted here on a daily basis.
Accommodation: Arenal Springs Resort
, Arenal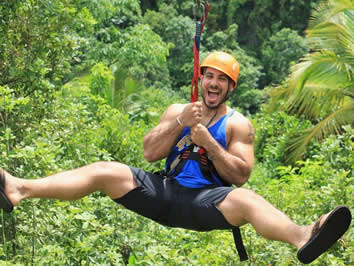 Day 4 - Bagaces
This morning we bid adios to the volcano and head to Bagaces for adventure and wellness.
Upon arrival at our sustainable (and all inclusive) forest bungalows, we'll drop our bags before enjoying a Costa Rican zip-lining experience. This 15-platform course will see us gliding across the Rio Blanco canyon while enjoying a bird's-eye view of the dwarf forest below.
After the experience, you're welcome to enjoy the hotel's numerous thermal pools, swim-up bar, or yoga classes.
There are also plenty of trails to hike or bike, and you can join the group for an included lunch and dinner.
Accommodation: Rio Perdido Hotel & Thermal River
, Bagaces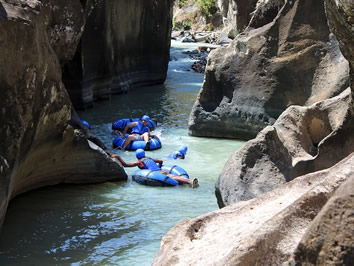 Day 5 - Bagaces
After breakfast, we'll enjoy a gorgeous, guided hike along the Medicinal Spring Trail. This hike is 2.5km/1.55mi out and back.
It's relatively flat and takes us beyond the Yurro Waterfall, through the Miravalle dry forest, and then to a denser and taller forest where the spring and streams are located. Locals in the region believe the water here has healing properties and tastes a bit like Alka-Seltzer—primarily due to high concentrations of diluted magnesium.
The rest of the day is yours to continue enjoying this tropical oasis and optional activities such as white water tubing, mountain biking or yoga.
After working up your appetite join the group for the included lunch and dinner.
Accommodation: Rio Perdido Hotel & Thermal River
, Bagaces
Day 6 - Tamarindo
Our day begins after breakfast with a scenic, 2-hour drive to Tamarindo Beach, a unique corner of Costa Rica known for spectacular sunsets and a vibrant surf town.
In the early afternoon, we'll sail Playa Tamarindo on a catamaran. We'll silently glide along Costa Rica's Gold Coast while passing some of Guanacaste's exotic bays, white-sand beaches, and tropical jungles. Keep your eyes peeled for pods of dolphins, sea turtles, flying fish, or even breaching whales.
Mid-tour we'll stop in a tranquil bay, drop anchor, and splash around the deep blue Pacific. Feel free to snorkel the surrounding coral here or enjoy the deserted beach while our crew prepares a BBQ meal. Then, enjoy a tropical sunset cocktail as we sail back to Tamarindo.
Accommodation: Tamarindo Diria Beach Resort
, Tamarindo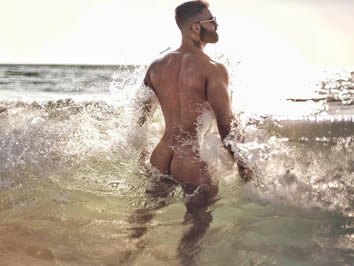 Day 7 - Tamarindo
Today is completely free, allowing you ample opportunity to explore the Pacific coast.
Your Local Guide & Host will offer a plethora of activities to participate in as a group, or on your own. Try surfing, kayak a nearby river, or just embrace 'pura vida' on the pristine beaches.
Tonight we'll reconvene for our official Farewell Dinner.
Accommodation: Tamarindo Diria Beach Resort
, Tamarindo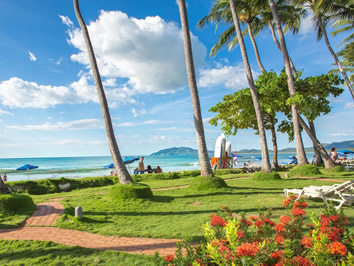 Day 8 - Tamarindo Departure
There are no activities planned today, so you are free to depart at your leisure.
Your trip includes a complimentary departure transfer which will be confirmed by your group leader.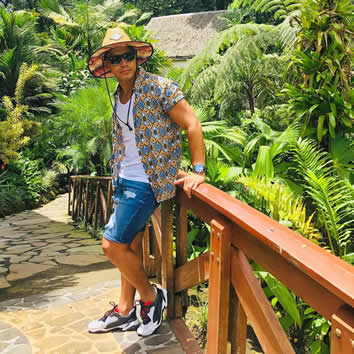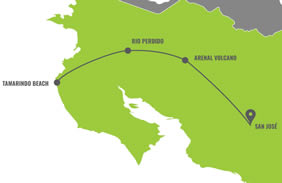 • Local Guide and Out Adventures Host from beginning to end of tour
• Arrival & departure transfers to/from Out Adventures' joining/finishing point hotel
• Breakfast daily, 4 Lunches, 5 Dinners
• Guided nature hikes in Arenal Volcano and Bagaces
• Catamaran sailing tour in Tamarindo
• All activities (& required equipment) and entry fees and mentioned in the itinerary
• All transportation as part of the organized itinerary in private air-conditioned vehicles with bottled water
• Gratuities for city/activity guides, drivers, and included meals
• A $50 USD Rainbow Railroad donation to help resettle LGBTQ+ refugees.
• International airfare
• Optional activities, meals, and drinks (including alcohol and water at included meals) not outlined in itinerary
• Gratuities for Group Leader ($60 – $80 USD)
• Entry visa & Covid-19 testing fees
• Travel insurance (medical & repatriation coverage is mandatory for all travellers.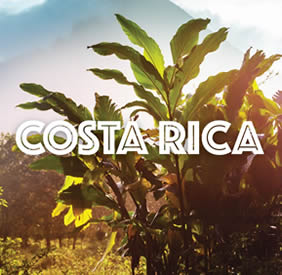 Costa Rica Visa
A visa is not required for American, Australian, British, and Canadian citizens travelling to Costa Rica for fewer than 90 days. There may be exceptions, and all visas are the responsibility of the traveller.
Culture Shock
Costa Rica is a very peaceful country and serious issues are rare. However, petty theft is common and we recommend keeping an eye on your belongings at all times. Despite being a developed Central American country, road conditions can be mixed and there may be heavy traffic at times. Not everyone you encounter will speak English, so we recommend you relax, have a sense of humour, and take it easy.
Local LGBT Scene
Costa Rica became the first country in Central America to recognize same-sex relationships and overall Costa Rica is a tolerant (if not welcoming) destination. With that said, homophobia does exist in the country and we recommend refraining from public displays of affection to avoid ruffling feathers.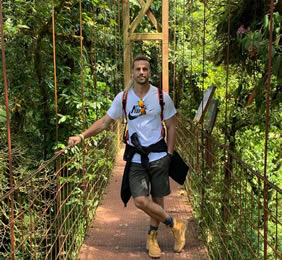 Weather
March is an excellent time to visit Costa Rica. It is in the midst of the country's dry (and high) season. Daytime highs will average between 30–37°C (86–96°F) and lows between 25–30°C (76–86°F). Despite being the country's 'dry' season, you should come prepared for showers.
COVID-19 Vaccination Requirements
Out Adventures requires proof of full Covid-19 vaccination from all guests, following recommendations by the World Health Organization and the Centers for Disease Control and Prevention.
Required Vaccinations
Based on entry requirements, some travellers may be required to show proof of a yellow fever vaccination. To determine if you should take preventative measures to reduce the risk of illness, you should consult your doctor or a travel medical clinic, as we cannot provide vaccination recommendations.
Electricity
You will need an international travel plug/adapter for type A and B sockets.
Connectivity
All of our accommodations will have Wi-Fi access, although network speeds can be slow. We recommend purchasing an international data package if you must be connected. Feel free to tweet, pin, post and share your experience with your friends and family at home. They might be a tad jealous!
Travel Insurance
For everybody's peace of mind, medical travel insurance is required on all Out Adventures tours. At a minimum, your travel insurance must include medical coverage of US$50,000 and emergency repatriation coverage of no less than US$200,000.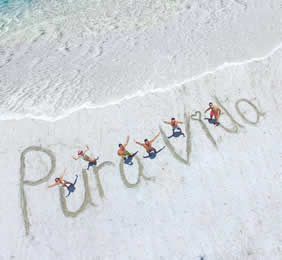 Meals
The tour includes breakfast daily, 4 lunches and 5 dinners.
To keep things flexible, not all meals are included in the trip price. Although we typically dine together so that everybody can get a taste of everything, feel free to explore on your own…your guide will always have some restaurant recommendations.
Money
The local currency is the Costa Rica Colón, but US dollars are also widely accepted. Credit cards are accepted at hotels and upscale restaurants, but not for gratuities. We recommend carrying approximately $400 USD to be used only in the case of an emergency, or if your credit/ATM cards are placed on hold.
Tipping
If you're pleased with the service throughout your trip, a tip is recommended. Details will be provided in your final trip documentation, but we recommend budgeting about $60 – 80 USD.
What to bring
Our adventures entail carrying your own luggage on occasion. And while you'll never schlep far, things can quickly get heavier than a celebrity breakup if you don't keep your baggage under 20kg/44lb. You should also bring something smaller for day trips to carry water, your camera, and any souvenirs you find along the way.
Optional Activities
Every Out Adventure offers optional excursions that are not included in price of this trip. Please see the daily itinerary in your final pre-trip packet to learn what's available.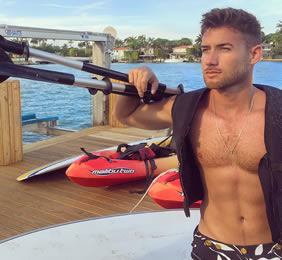 How We Travel
Out Adventures is all about good times with likeminded guys. Whatever's on the itinerary – from fireside camping to five-star decadence – our goal is to make the experience magical. We're also committed to supporting the communities we visit by hiring local guides, staying at locally-owned accommodations when possible, and celebrating local cuisine. It all adds up to a great way to immerse yourself in the culture.
Your Guide
All Out Adventures are led by a gay (or gay-welcoming) guide. Whenever possible, we hire destination locals. And we can also connect you with the right people if you'd like to delve deeper into the local culture. If you're pleased with your guide, we recommend a tip of US $5-10 per person, per day…they'll certainly appreciate it!
Flying Solo
If you've never travelled on your own, it's an amazing way to get to know yourself while making new friends along the way. We can arrange for you to share a room with people in your age range at no charge, or you can pay a supplement for your own room. If there's an odd number of solos, we'll rotate a single room on a random basis.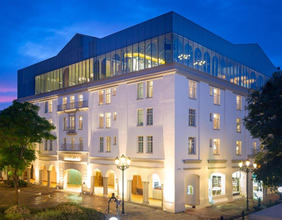 Starting Point Hotel
Gran Hotel Costa Rica, Curio Collection by Hilton, San Jose
A historical-architectural monument of Costa Rica, located in the heart of San José, surrounded by national museums, plazas and walking boulevards, the venue is within walking distance to the main cultural and tourist attractions.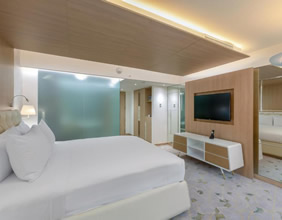 An impressive lobby with a fully modern welcoming experience, as well as an executive lounge, meeting rooms and an innovative concept of a brand restaurant.
Beautiful guest room include complimentary WiFi, HD TV, pillow-top mattresses and luxury lines, mini refrigerator, in-room safe, hairdryer, iron, coffee maker.
Finishing Point Hotel
Tamarindo Diria Beach Resort
, Tamarindo
Featuring three outdoor swimming pools overlooking the Pacific Ocean, Tamarindo Diria Beach Resort has a beautiful setting on Tamarindo Beach. This large resort has 4 restaurants, 4 bars, a spa and a casino.
The attractive rooms at Tamarindo Diria Beach Resort offer garden, pool or ocean views. All accommodation has a seating area, a minibar and a flat-screen TV.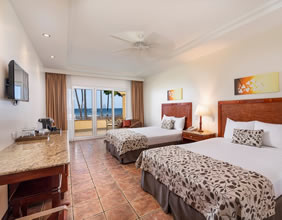 Set overlooking the ocean, Diriá Restaurant offers an a la carte breakfast and dinner, while Matapalo serves Costa Rican dishes, steak and seafood on its terrace. There is also a pizzeria, a beach bar, a cocktail lounge and a café.
Las Baulas National Park is less than 1 km from the resort. Playa Conchal and Playa Flamingo are within 25 minutes' drive of Tamarindo. Daniel Oduber International Airport is 65 km away.