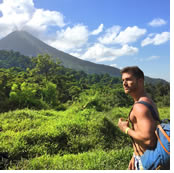 Hike, sail, and zipline on this active Central America gay adventure tour. On this all-gay Costa Rica adventure you'll discover the meaning of the country's official tag line, 'pura vida' (the pure/simple life). The tour kicks off in burgeoning San José before swerving into the humid rainforest. It's here we'll hike around active volcanos and zipline across tropical canyons. On guided tours, naturalists will point out the country's unique flora as well as all things fanged, feathered, or furry. We'll visit organic farms, learn to make authentic ceviche and empanadas, and meditate during (optional) rainforest yoga sessions. The tour comes to an end on the Pacific Coast where we'll board a catamaran to take us on a full-day cruise and snorkeling tour.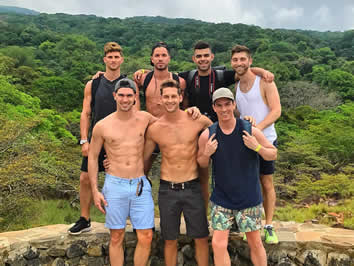 • Hike through lava fields and rainforests in Arenal Volcano National Park
• Zipline above "dwarf forests" in Rio Perdido's unique nature sanctuary, home to capuchin & spider monkeys, armadillos, toucans, parrots, and so much more
• Sail and snorkel Costa Rica's Pacific Coast, watching for turtles, rays, dolphins, sharks and schools of fish
• Learn to make fresh ceviche and traditional empanadas during a cooking class in the midst of a scenic rainforest
• Experience San José at leisure before indulging in dinner at an LGBTQ-owned restaurant
• Visit an organic farm and learn how Costa Rica is putting sustainability front and center
• Enjoy rainforest yoga classes
• Use the tour's ample downtime to hike through tropical jungles, learn to surf, relax on the beach, or enjoy a relaxing massage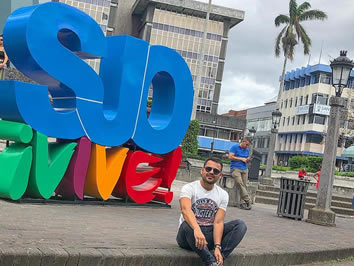 Day 1 - San José, Costa Rica
Hola! Welcome to San José.
With over half the country's population living within its parameters, San José is a bustling city with lively markets, intriguing museums, and a dynamic atmosphere.
Feel free to visit the capital's many sites like the National Theater, National Museum, and Gold Museum until our Welcome Meeting at 6:00pm.
After everyone has gotten acquainted, we'll head to an LGBTQ-owned restaurant for our official Welcome Dinner.
Accommodation: Studio Hotel
, San Jose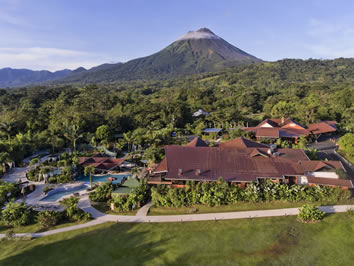 Day 2 - Arenal Volcano
After an early breakfast we'll take a private transfer towards La Fortuna—a small town situated just minutes from Costa Rica's famed Arenal Volcano.
The region has become synonymous with panoramic views, a 70-metre-high waterfall, lush rainforest, rare plants, monkeys, water-based activities on the lake, and well-kept thermal springs heated by the volcano.
Upon arrival, we'll visit an organic farm to learn about sustainable production techniques in harmony with nature. After touring the gardens and feeding the various livestock, we'll enjoy a traditional lunch cooked over a fire. We'll even have Costa Rican-style filtered coffee.
This afternoon is yours to enjoy our jungle retreat's many amenities, not least of which including a natural hot spring.
This evening enjoy an optional dinner, or break away for some rest and relaxation.
Accommodation: Arenal Springs Resort
, Arenal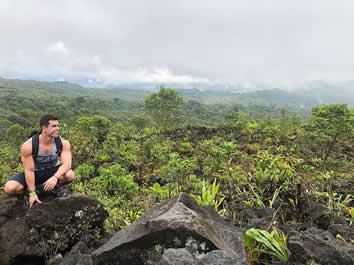 Day 3 - Arenal Volcano
If you're feeling ambitious, wake early for jungle yoga.
Otherwise, our day will begin with breakfast before we set off to explore the region's natural landscape on a guided hiking tour of the 1968 Trail, formed by lava during the Arenal Volcano eruption in, you guessed it, 1968.
We'll pass Los Patos Lagoon, enjoy panoramic views of the volcano and lake, and pass through misty cloud forests. All the while, our guide will point out endemic flora, unique fauna, and the area's rich birdlife including several species of hummingbird.
After free time for lunch we'll head to a gorgeous professional kitchen overlooking the rainforest to learn how to make Costa Rican appetizers like empanadas and ceviche.
Bring your binoculars and camera because toucans are spotted here on a daily basis.
Accommodation: Arenal Springs Resort
, Arenal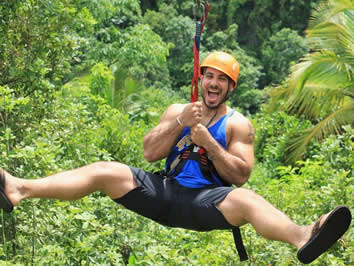 Day 4 - Bagaces
This morning we bid adios to the volcano and head to Bagaces for adventure and wellness.
Upon arrival at our sustainable (and all inclusive) forest bungalows, we'll drop our bags before enjoying a Costa Rican zip-lining experience. This 15-platform course will see us gliding across the Rio Blanco canyon while enjoying a bird's-eye view of the dwarf forest below.
After the experience, you're welcome to enjoy the hotel's numerous thermal pools, swim-up bar, or yoga classes.
There are also plenty of trails to hike or bike, and you can join the group for an included lunch and dinner.
Accommodation: Rio Perdido Hotel & Thermal River
, Bagaces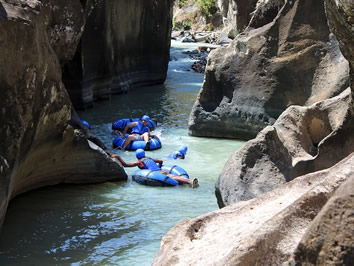 Day 5 - Bagaces
After breakfast, we'll enjoy a gorgeous, guided hike along the Medicinal Spring Trail. This hike is 2.5km/1.55mi out and back.
It's relatively flat and takes us beyond the Yurro Waterfall, through the Miravalle dry forest, and then to a denser and taller forest where the spring and streams are located. Locals in the region believe the water here has healing properties and tastes a bit like Alka-Seltzer—primarily due to high concentrations of diluted magnesium.
The rest of the day is yours to continue enjoying this tropical oasis and optional activities such as white water tubing, mountain biking or yoga.
After working up your appetite join the group for the included lunch and dinner.
Accommodation: Rio Perdido Hotel & Thermal River
, Bagaces
Day 6 - Tamarindo
Our day begins after breakfast with a scenic, 2-hour drive to Tamarindo Beach, a unique corner of Costa Rica known for spectacular sunsets and a vibrant surf town.
In the early afternoon, we'll sail Playa Tamarindo on a catamaran. We'll silently glide along Costa Rica's Gold Coast while passing some of Guanacaste's exotic bays, white-sand beaches, and tropical jungles. Keep your eyes peeled for pods of dolphins, sea turtles, flying fish, or even breaching whales.
Mid-tour we'll stop in a tranquil bay, drop anchor, and splash around the deep blue Pacific. Feel free to snorkel the surrounding coral here or enjoy the deserted beach while our crew prepares a BBQ meal. Then, enjoy a tropical sunset cocktail as we sail back to Tamarindo.
Accommodation: Tamarindo Diria Beach Resort
, Tamarindo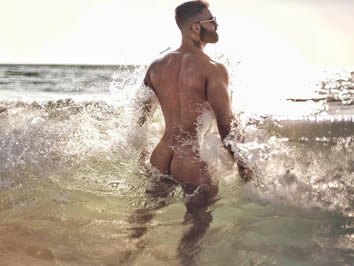 Day 7 - Tamarindo
Today is completely free, allowing you ample opportunity to explore the Pacific coast.
Your Local Guide & Host will offer a plethora of activities to participate in as a group, or on your own. Try surfing, kayak a nearby river, or just embrace 'pura vida' on the pristine beaches.
Tonight we'll reconvene for our official Farewell Dinner.
Accommodation: Tamarindo Diria Beach Resort
, Tamarindo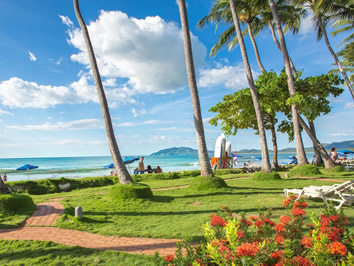 Day 8 - Tamarindo Departure
There are no activities planned today, so you are free to depart at your leisure.
Your trip includes a complimentary departure transfer which will be confirmed by your group leader.