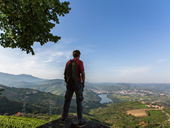 This luxurious gay group journey ventures through one of Europe's oldest and westernmost nations with a focus on food and wine. We'll spend time with locals that range from an esteemed Countess to hard-working fishwives. We get to know Lisbon over several days on a private tram ride, by speedboat, and in a famous food market. If you're up for a challenge, and want to see more of Portugal, you can even start your visit with our Azores Islands Gay Adventure Tour (it ends the day this tour begins).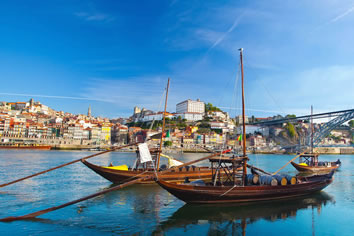 • Climb the Porto Bridge – a top attraction in the city
• Sip the country's famous wines and ports in the Douro Valley
• Try your hand, er, feet at grape stomping
• Learn to cook Portuguese cuisine with 'The Countess'
• Taste local life with the fishwives of Nazaré
• Stroll Sintra, a UNESCO World Heritage Site
• Experience a speedboat tour of Lisbon's coast
• Enjoy a private tram ride – with pastries – through historic Lisbon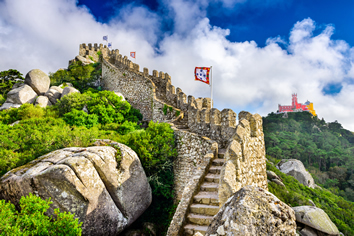 Day 1 - Porto, Portugal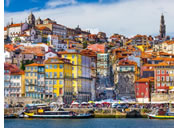 Olá, and welcome to Porto!
Look for your Out Adventures rep after collecting your luggage at the airport, then transfer to the hotel.
All we've planned today is our Group Meeting at 6pm, followed by a Welcome Dinner at DOP. Run by the awarded Chef Rui Paula and located in the historic city centre, the restaurant focuses on classic Portuguese cuisine.
Day 2 - Porto, Portugal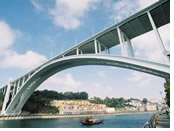 Delve into Portugal's second largest city. We'll visit Cais da Ribeira (a riverside promenade), monuments like the 19th-century Stock Exchange Palace, and St Francis Church. Our walking tour concludes with lunch at a fantastic local restaurant.
This afternoon, challenge yourself to climb Porto's iconic bridge: the Ponte da Arrábida. When it opened in 1963, it had the longest concrete arch bridge span in the world. Today, the climb makes it a top attraction. You'll be kitted out with proper gear, strapped to a safety line, and make your way up to admire the Douro River views.
There are no plans tonight, though we'll arrange an optional group dinner.
Day 3 - Porto & Douro Valley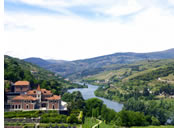 Off to wine country! Located 97km/60mi from Porto, Douro Valley is a UNESCO World Heritage Site and home to about 600,000 acres of vineyards that produce equal volumes of wine and port.
We'll visit a family-run winery, peruse the property, and – depending on the harvest – possibly roll up our pant legs and stomp some grapes in an authentic lagar.
This afternoon, unwind with a refreshing Port Tonic as we cruise aboard a traditional 'rabelo' boat. Finally, we'll make a quick stop at Pinhão port to admire the train station's glazed tilework.
Our day ends with check-in at our hotel, and we have no evening plans aside from an optional group dinner.
Day 4 - Douro Valley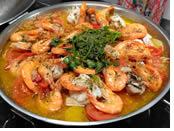 Get ready to meet one of Portugal's biggest personalities and a friend of Out Adventures, 'The Countess'. We'll arrive at her estate early to savour stories of her family's rich history before rolling up our sleeves for a Portuguese cooking class. Try working with ancient cookware on wood-burning stoves. After the lesson, lunch will be served in one of the estate's dining rooms or al fresco on the patio.
Bidding the Viscountess goodbye, we return to Lamego and explore the town. Make sure to save some energy for the 686 steps to the Santuário de Nossa Senhora dos Remédios (Shrine of Our Lady of Remedies), a baroque church built between the 18th and 20th centuries.
Enjoy the night on your own, or join an optional dinner.
Day 5 - Douro Valley, Nazaré & Lisbon

Bid the valley farewell – we're off to the fishing village of Nazaré. Meet 'fishwives' in the market, learn to prepare the fish, then take it to the beach to dry in the sun.
After a fresh seafood lunch in a village restaurant, you'll take the furnicular to Sítio, perched on a promotory high above the town. From here, you can admire some epic views of the coast.
Finally, Lisbon awaits – our home base for the second half of the tour.
Day 6 - Lisbon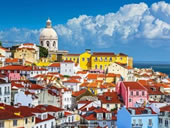 A walking tour introduces us to Lisbon's Bairro Alto district. Known as the city's bohemian district, Bairo Alto is a picturesque working-class quarter with centuries of history. Together we'll navigate through a maze of narrow streets and alleyways playing host to colourful façades, an array of restaurants and Fado houses, and a selection of bars and artisans shops.
Our tour ends at Time Out Market, one of Europe's largest food markets. Everything has been chosen, tasted and tested by an independent panel of experts. Nothing sold rates less than 4/5 stars, making it the perfect spot for lunch.
Enjoy a leisurely afternoon on your own before we reconvene for a private ride on one of Lisbon's old trams. During the journey through Lisbon's historical quarters you'll be treated to delicious Pastel de Nata and a glass of port.
Day 7 - Lisbon & Sintra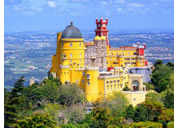 Lace up your walking shoes for an eventful day in the resort town of Sintra, a UNESCO World Heritage Site, only a short drive from Lisbon. The "fairy-tale city" is known for its Romantic monuments, ancient narrow streets, handicraft shops and cafés.
After wandering the small downtown centre, we'll make our way to the top of the mountain to admire Pena Palace and Park* (exterior visit only). We'll stroll the wonderfully-curious grounds, take in the eclectic mix of architectural styles of the multi-coloured palace and discover the unique features of the garden.
From here, descend to Guincho Beach for an excellent view of Cape Rock, the westernmost point of the European continent, before continuing to the fashionable fishing village of Cascais for lunch at leisure.
Then it's back to Lisbon for an evening on your own.
* Please note that Pena Palace is not suitable for clients with walking difficulties. As an alternative, clients can visit the National Palace of Sintra, a former Royal residence, with a variety of architectural styles and interior decorations.
Day 8 - Lisbon - Belém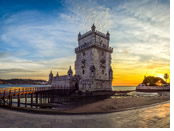 Bom dia! For our final full day together we'll explore the Belém district with its magnificent Jerónimos Monastery, an extraordinary example of Portugal's 'Manueline' style of architecture.
Next, we'll visit Torre de Belém (Belém Tower), one of Lisbon's most iconic buildings and symbols of Portugal's Age of Expansion.
We'll finish our tour with a thrilling speedboat ride taking in the city's many landmarks, including São Jorge Castle, the Alfama, the Christ the King statue, 25th of April Bridge, and Lisbon Cathedral.
Afterwards, you'll have some free time to pick up any last minute souvenirs before we reconvene for a delicious farewell dinner.
Day 9 - Lisbon / Departure
As the last day of our tour, there is nothing planned. Please confirm departure transfers with your trip leader, and safe travels home.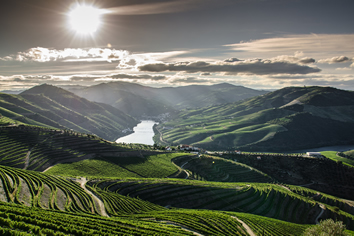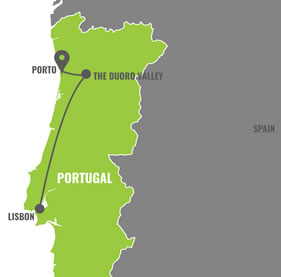 • Arrival & departure transfers to/from accommodation booked through Out Adventures
• Accommodation
• Breakfast daily, and other meals mentioned in itinerary (lunches and dinners include wine, beer, or soft drinks)
• Private VIP transport with bottled water onboard
• Expert local English-speaking guides
• Hotel porterage
• Gratuities to guides and drivers
• Queer Lisboa Film Festival tickets

• International Airfare
• Other activities, meals and extra costs at hotels not mentioned
• Travel insurance is mandatory for all travellers.
• Incidental gratuities (more info will come in trip documents)
• Items of a personal nature
• Visa fees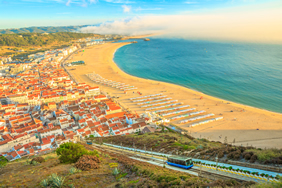 How We Travel
Out Adventures is all about good times with likeminded guys. Whatever's on the itinerary - from fireside camping to five-star decadence - our goal is to make the experience magical. We're also committed to supporting the communities we visit by hiring local guides, staying at locally-owned accommodations when possible, and celebrating local cuisine. It all adds up to a great way to immerse yourself in the culture.
Portugal Visa
If your passport is from the USA, Canada, Britain, EU, or Australia, you don't need a visa. There may be exceptions, and all visas are the traveller's responsibility.
Culture Shock
Portugal is a highly-developed Western nation - one of Europe's oldest, in fact. Crime rates are low and the nation is generally safe, but beware of pickpockets and petty theft anywhere that's popular with tourists. It's best to leave valuables at home or in your hotel room.
Local LGBT Scene
Portugal offers some of the best LGBT rights in the world. It was the eighth country to legalize same-sex marriage, same-sex couples can adopt children, and the nation offers straightforward reassignment surgery and name-change procedures for transgender people.
Lisbon and Porto have thriving gay scenes with annual pride parades. Lisbon's nightlife centres around the Bairro Alto (Upper District), and the capital is home to one of Europe's biggest queer film festivals. You can also find bars, clubs and beaches in smaller towns.
Weather
Portugal is one of Europe's warmest countries, so temperatures, crowds, and hotel prices can be unbearable in the summer. That makes spring or fall (April/May and September/October) a splendid time to visit.
Required Vaccinations
The WHO suggests immunization against Hepatitis A and B, rabies, and influenza before visiting Portugal. If visiting the Azores or Madeira Islands from a country infected with Yellow Fever, a vaccination certificate is required. To determine if you should take preventative measures to reduce the risk of illness, consult with your doctor or a travel medical clinic, as we cannot provide vaccination recommendations.
Electricity
F-type sockets
Connectivity
All of our hotels will have Wi-Fi access. Feel free to check email and post away on social media.
Physical Preparedness
This trip involves some walking, two hikes, and possibly grape-stomping. This is definitely a more laid-back itinerary.
Travel Insurance
For everybody's peace of mind, medical travel insurance is required on all Out Adventures tours. At a minimum, your travel insurance must provide cover against personal accident, death, medical expenses, emergency repatriation and personal liability, with a minimum medical coverage of US $50,000.
Meals
• Our Welcome Dinner, Farewell Dinner, and breakfast daily and a few lunches are included on this tour.
• Dinners: 3 course meal - with ½ bottle of wine, 2 glasses of beer or soft drinks, mineral water, tea/coffee
• Lunch: 2 course meal - with 1 glass wine, 1 glasses of beer or soft drinks, mineral water, tea/coffee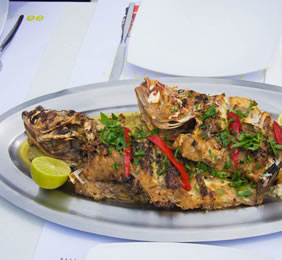 Starting Point
PortoBay Flores Hotel, Porto

Located in Porto, 300 m from Palacio da Bolsa, 5 Stars PortoBay Flores provides air-conditioned rooms and a fitness centre. Among the facilities of this property are a restaurant, a 24-hour front desk and room service, along with free WiFi throughout the property. Guests can chill out in the indoor pool.
Standard check-in time is between 2PM and 3PM. We are unable to arrange early check ins, however you are able to store your luggage and explore the central area near the hotel while you wait. If you would like a guaranteed early check-in, you will need to reserve a pre-tour night of accommodation.
Finishing Point
BessaHotel Liberdade, Lisbon

Centrally located in Lisbon's prestigious Avenida da Liberdade, a few minutes' from Restauradores Square, BessaHotel offers a fitness centre, a Turkish bath, a sauna and an indoor pool. Free Wi-Fi is available. The air-conditioned luxurious rooms of BessaHotel are decorated in a vintage style.
Tipping
If you are happy with services throughout your trip, a tip is recommended. Tipping details will be provided in your final trip documentation, however we recommend budgeting approximately $150-$200 USD.
Money
The local currency is the European Euro (EUR). Use local currency for small purchases, however credit cards are accepted at most upscale restaurants and hotels.
NOTE: We recommend carrying approximately $400 USD to be used in case of an emergency, or if your credit/ATM cards are placed on hold. This should be in addition to any spending money.
Flying Solo
If you've never travelled on your own, it's an amazing way to learn about yourself while making new friends. We can arrange for you to share a room with someone in your age range (at no charge), or you can pay a supplement for your own room. If there's an odd number of solos, we'll rotate a single room on a random basis to keep things even.
Itinerary Disclaimer
The itinerary is correct at time of publishing. If anything, it will only improve with feedback from travellers and our own research. Please reference your final trip documents, rather than our website, for final details and any changes that may affect your departure.
Optional Activities
Every OUT Adventure offers optional excursions that are not included in price of this trip. Please see your daily itinerary in your final pre-trip packet to see what's available.
What to Bring
Most Out Adventures entail carrying your own luggage on occasion. And while you'll never schlep far, things can quickly get costlier than a celebrity breakup if you don't keep your baggage under 20kg/44lb thanks to costly surcharges on domestic flights. You should also bring something smaller for day trips to carry water, your camera, and any souvenirs you find along the way.
Groups Within Groups
We love when groups of friends join us on an OUT Adventure, whether you're celebrating a major milestone, or you just love to travel together. However, since we have travellers that will be flying solo, or as a couple, we would love your help ensuring everybody feels welcome and has an epic time.