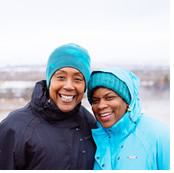 Breathtaking Icelandic landscapes of smouldering volcanoes, geysers, glaciers & bubbling thermal pools of the Blue Lagoon, plus chance to witness the enchanting Aurora Borealis. Embark on an exciting lesbian group journey as we go in search of an amazing display of purple, blue, pink and green lights dancing across the dark Iceland skies. This truly is one of nature's greatest wonders which we hope to capture on our hosted group holiday to Iceland in 2024. Referred to as one of the most LGBTQ friendly countries in the world.
Our adventure takes us to Iceland, the "Land of Fire & Ice" where if atmospheric conditions are right we have the chance to witness the incredible and breathtaking Northern Lights.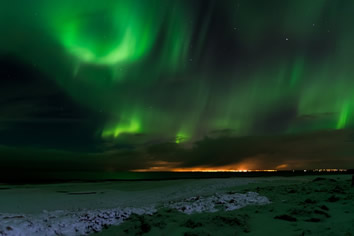 During your stay we will explore the charming capital of Reykjavik, where you'll have the opportunity to see the colorful buildings, quirky street art, and lively culture. The other days, we'll embark on adventures to some of Iceland's most iconic landmarks, including the stunning waterfalls of Seljalandsfoss and Skogafoss, and the famous black sand beach of Reynisfjara. We'll also visit the geothermal pools of the Blue Lagoon, where you can soak in the the world renonwed warm mineral-rich milky blue waters. In addition to the natural beauty, we'll also experience the unique Icelandic culture, with visits to traditional fishing villages, museums, and local markets. And of course, we'll have plenty of opportunities to sample the delicious local cuisine, including fresh seafood and hearty stews.
The main highlight however, is when we venture out of the city, where if atmospheric conditions are right we have the chance to witness the majestic Northern Lights, a natural phenomenon that will leave you in awe. Throughout the trip, you'll be surrounded by a supportive and welcoming community of fellow LGBTQ+ women, creating memories and connections that will last a lifetime. We believe that travel can be a transformative experience, and this trip is no exception. Join us on this incredible adventure and discover the magic of Iceland with like-minded women.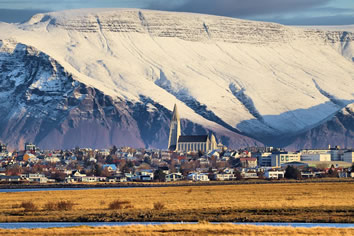 Day 1 - Thursday, March 14, 2024
Fly into Iceland's Keflavik Airport
Your lesbian group host will meet our group at Keflavik airport (RKV) and transfer our group by private mini coach to the 4* Exeter Hotel. After you've settled in and unpacked there will be time to explore the local area before our welcome group dinner in a local restaurant (payable locally) A great way to meet your fellow travellers.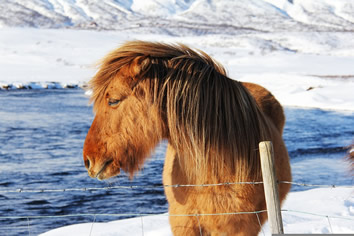 Day 2 - Friday, March 15, 2024
Southern Shore Tour
Today we take our private transport and travel through the farming regions of southern Iceland and experience the Land of Fire and Ice on this full-day tour visiting Reynisfjara black sand beach, Eyjafjallaj÷kull volcano, thundering waterfalls, and majestic glaciers. The world famous Black Sand beach of Reynisfjara, famous for its enormous basalt stacks, roaring Atlantic waves, and stunning panoramas and is widely considered to be the most beautiful example of Icelandĺs black sand beaches.
In the evening we return to our hotel followed by a group dinner in a local restaurant (payable locally).
Today's highlights:
• Visit the legendary Reynisfjara black sand beach with its basalt columns
• Admire the awesome power of the Skˇgafoss waterfall
• Take in amazing views of the Eyjafjallaj÷kull Volcano
• Walk behind the unique Seljalandsfoss waterfall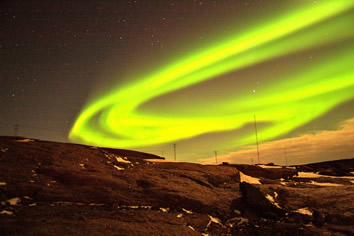 Day 3 - Saturday, March 16, 2024
Ice Cave Tour followed by an evening Northern Lights hunt
The Katla ice cave is a completely natural structure. Approaching the K÷tluj÷kull glacier, youĺll notice the ice is black due to layers of volcanic ash. Once you enter you can see the black ash encased in ice from hundreds of years of eruptions.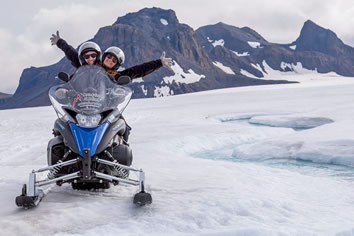 Day 4 - Sunday, March 17, 2024
Snowmobiling and a glacier hike
Today you have the option of taking our optional excursions of Snowmobiling and a glacier hike.
If you prefer you can spend the day at your leisure and do some shopping or explore the beautiful city of Reykjavik under your own steam.
In the evening we have our group dinner in a local restaurant (payable locally)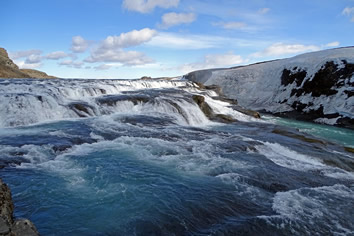 Day 5 - Monday, March 18, 2024
Private Golden Circle Tour - Visit Ůingvellir national Park & lunch at Fri­heimar Greenhouse.
After our group breakfast we will take our private coach for this morning's Golden Circle tour to see Ůingvellir - the green expanse where Iceland's ancient parliament used to meet and of course the (near-extinct) original Geysir and time the gap between the eruptions from the nearby, and far more frequent, Strokkur waterspout, before our visit to the vast cascade of the Gullfoss waterfall.
We will take lunch at Fri­heimar Greenhouse. Here you will gain a unique insight into the processes of greenhouse horticulture and the use of geothermal heating in Icelandic horticulture. We'll enjoy the special experience of entering a greenhouse with its fragrant tomato plants ľ and then sitting down to a feast of the famous and delicious Fri­heimar tomato soup with freshly baked bread ľ with tomato plants all around.
We end our day at the Secret Lagoon, known locally as Gamla Laugin, the oldest swimming pool in Iceland. It was made in 1891 at Hverahˇlmi, a geothermal area near Fl˙­ir. What makes this place special are the rich natural resources of warm water coming from hot springs - Va­mßlahver, Bßsahver, or Litli Geysir (active geyser which spouts every few minutes, showing off for the guests), providing 100% of the water supply in the lagoon.
We return in the evening for our group dinner (payable locally)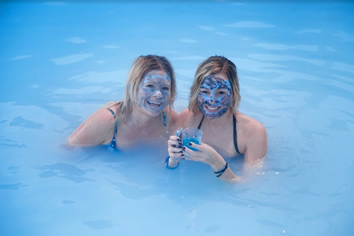 Day 6 - Tuesday, March 19, 2024
Guided walking tour of Reykjavik & Blue Lagoon
On our private tour led by Viking Women you will learn about the culture of Iceland and the history of Icelandic women dating back centuries.
In the afternoon you'll have the opportunity to take a dip in the mineral-laden waters of the Blue Lagoon. These warm waters have become one of Iceland's most recognizable attractions, but began life as a by-product of the nearby geothermal power plant where superheated water rising from the ground near a lava flow is used to drive turbines that generate electricity for the region, and heat the local water supply.
Join us for our last group evening meal in a local restaurant (payable locally)
Day 7 - Wednesday, March 20, 2024
Reykjavik Departure
It's final farwewells as we depart for the airport. Our private coach will transfer us back to Reykjavik airport for your flight home.