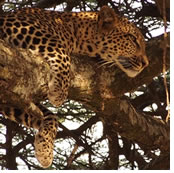 Witness the majesty of the Serengeti on this all-gay safari. Our Tanzania gay safari adventure begins in Tarangire National Park before visiting the Serengeti, Karatu, and Ngorongoro Crater. Amongst these glorious habitats, we'll see lions, elephants, buffalo, and *fingers crossed* the elusive leopard. Ngorongoro Crater will be a particular treat—it's a relatively untouched wildlife sanctuary that provides a sheltered habitat for hundreds, if not thousands, of species. Finally, we'll finish each day back in our cozy tented camps and lodges, falling asleep amongst the surrounding wildlife.
If you have the time and you're feeling ambitious, consider joining our Tanzania Kilimanjaro Gay Climb which concludes just before this tour begins.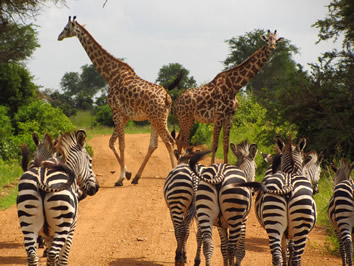 • Sleep amongst the wildlife in cozy tented camps
• Spot lions in their natural habitat
• Get up close and personal with the gigantic African elephant
• Take an excursion into the magnificent Ngorongoro Crater
• Enjoy delicious included meals back at camp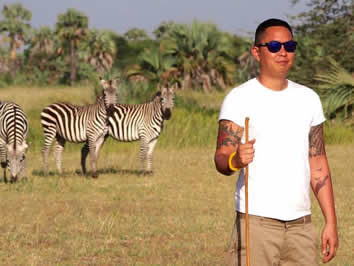 Day 1 - Tarangire National Park
Jambo! Welcome to Tanzania.
Our trip kicks off at 8AM with a group meeting over breakfast.
Then we're off, with our safari guides, to Tarangire National Park.
With any luck, we'll spot wildlife along the way, so keep your eyes peeled.
Upon arrival at our permanent tented camp, we'll enjoy lunch, some free time by the pool, then an afternoon game drive.
Upon returning to the lodge, we'll savour some supper, then relax through the evening following a full first day.
Accommodation: Maramboi Tented Lodge, Tarangire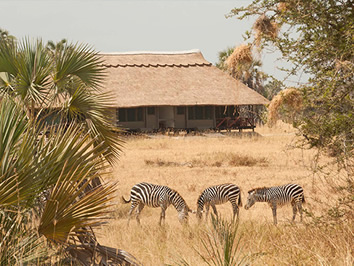 Day 2 - Tarangire National Park
We've devoted today to safariing, boxed lunches in tow so we can make the most of the day.
We're pretty much guaranteed to see herds of elephants, lions, zebra and wildebeest. Waterbuck and giraffe are also a common sight, so keep your cameras handy.
We'll return to the camp in the late afternoon for a guided nature walk to the shores of Lake Manyara.
Accommodation: Maramboi Tented Lodge, Tarangire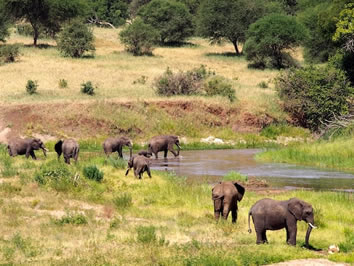 Day 3 - Serengeti
After breakfast, we'll check out of the lodge, then drive to the Ndutu area via Olduvai Gorge.
As one of the most important paleonthropological sites in the world it provides insight to early human evolution.
On arrival in Ndutu we'll check into our tented camp, which interestingly, moves a few times a year to maximize wildlife-spotting opportunities. As for the tents, they're downright luxurious, so you will definitely rest easy.
We'll have an included lunch, then head out on an afternoon game drive.
This evening we'll enjoy a spectacular sunset and dinner.
Accommodation: Woodlands Camp, Serengeti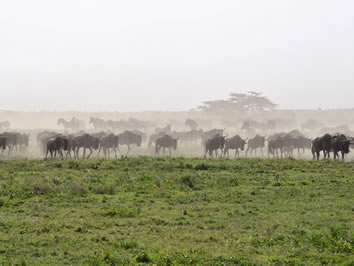 Day 4 - Serengeti
Hope you're feeling chipper, because we've got an early morning game drive in our 4X4 safari vehicles, and we'd like to leave the savagery to the animals (of which there are plenty): nearly two million wildebeests and zebras venture through this area each year, along with cheetahs, lions, giraffes and hundreds of bird species.
We'll enjoy another game drive in the afternoon, with another delicious dinner planned back at camp.
Accommodation: Woodlands Camp, Serengeti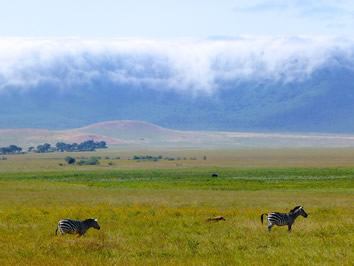 Day 5 - Karatu / Ngorongoro Crater
Following breakfast, we'll drive into the Ngorongoro Crater, which was recently named one of Africa's Seven Natural Wonders (suffice to say, the landscape is gorgeous).
At 1,600m/5250ft altitude, the bottom of this caldera shelters almost 30,000 animals in its naturally enclosed habitat, and we can expect to see lions, elephants, zebra, hippos, buffalo, and rhinos.
After the game drive, our lodge awaits on the soft, red-brown hills of the crater. It offers both Wi-Fi and a fantastic pool, so get connected or unwind with a swim before an included dinner.
Accommodation: Plantation Lodge, Karatu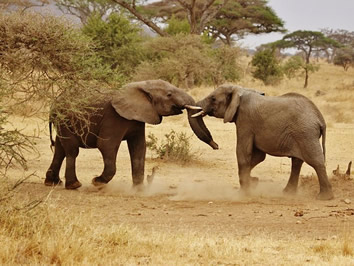 Day 6 - Karatu
Today we'll enjoy our last morning game drive in Lake Manyara National Park.
After a late lunch back at the lodge, we'll walk to the nearby waterfall, and elephant caves where herds are known to congregate.
To wrap up this wild adventure we'll return to the lodge for sunset and dinner.
Accommodation: Plantation Lodge, Karatu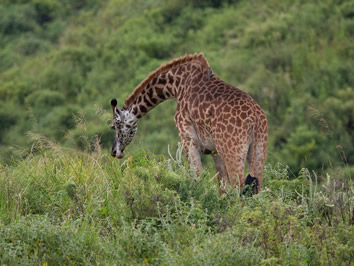 Day 7 - Departure
There are no activities planned today.
A transfer has been arranged back to Arusha with an early included Farewell Lunch in town.
From here, enjoy a complimentary departure transfer to their airport or your own city hotel.